AIRBAG SYSTEMS FOR MOTORCYCLE RIDERS
Unrivalled modern safety technology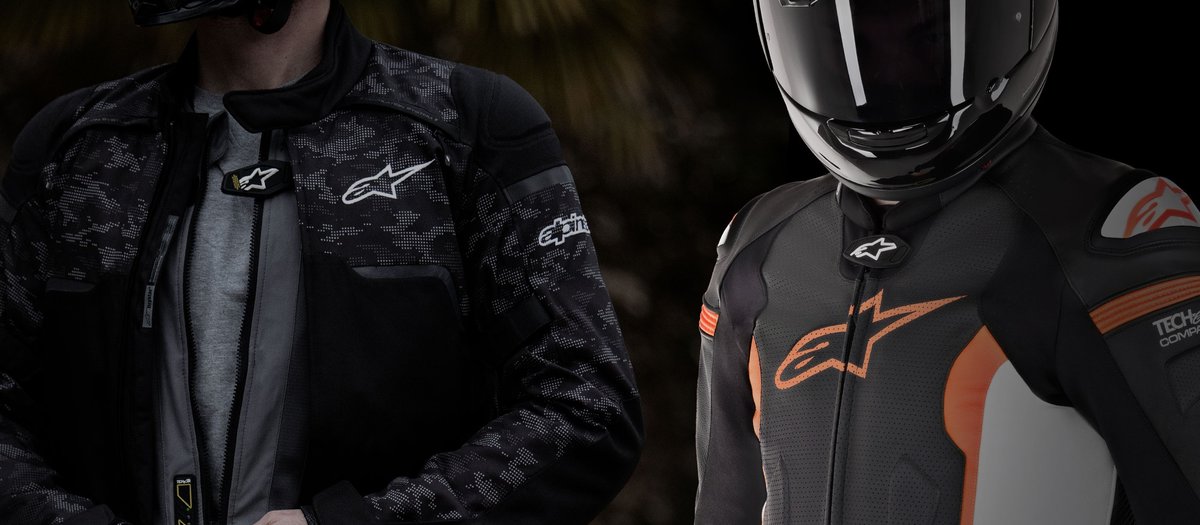 The best protection with maximum comfort
Airbag systems in cars are long since tried and tested. Presumably nowadays it wouldn't occur to anybody to purchase a new car without airbags. Nowadays not even motorcycle riders have to go without the extra safety that this technology provides.
The first (mechanical) systems were introduced to the market at around the turn of the millennium. Since then the technology has developed rapidly: The airbags have become quicker, more reliable and more versatile; the protective effect is hardly comparable with conventional protectors. Furthermore, depending on the model, modern airbag waistcoats can also protect a much larger area of the body than classic back protectors: Shoulders, tailbones, ribs, kidneys and the internal organs in the chest and upper abdomen.
Two systems are currently on the market (and available at Louis): mechanical and electronic airbag waistcoats. The mechanical activation is performed by a ripcord which is connected to the motorcycle and abruptly opens a CO2 cartridge. On the electronic version motion sensors issue the activation signal. The air chambers are filled by special argon cartridges, similar to in cars.
Important: Given the complexity of the Alpinestars Tech-Air systems, you will require intensive consultation with our specialist staff who have been trained by the manufacturer. You can find out which store offer this service on the respective product details page.
Alpinestars Tech-Air Street-e
The Alpinestars Tech-Air Street is the fully integrated solution for maximum safety AND maximum comfort for tours and everyday riding. You simply zip the airbag waistcoat into the respective compatible textile jacket and put both on together. It is tailored so that the airbag can unfold perfectly in case it is needed.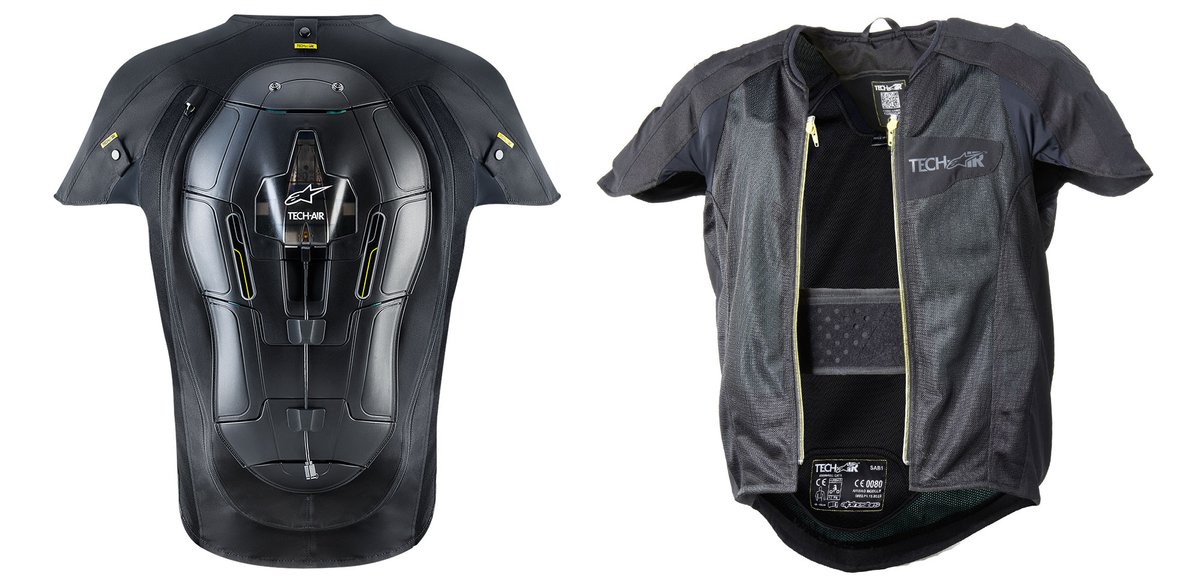 The Alpinestars Tech-Air 5 is the cost-effective, universal solution which is not restricted to a specific jacket model. It fits under any (textile) jackets that are not cut too slim-fitting, but not necessarily under a sporty, close-fitting leather jacket. Therefore, it is imperative that you try on the Tech-Air 5 together with the jacket you intend to use.

More Information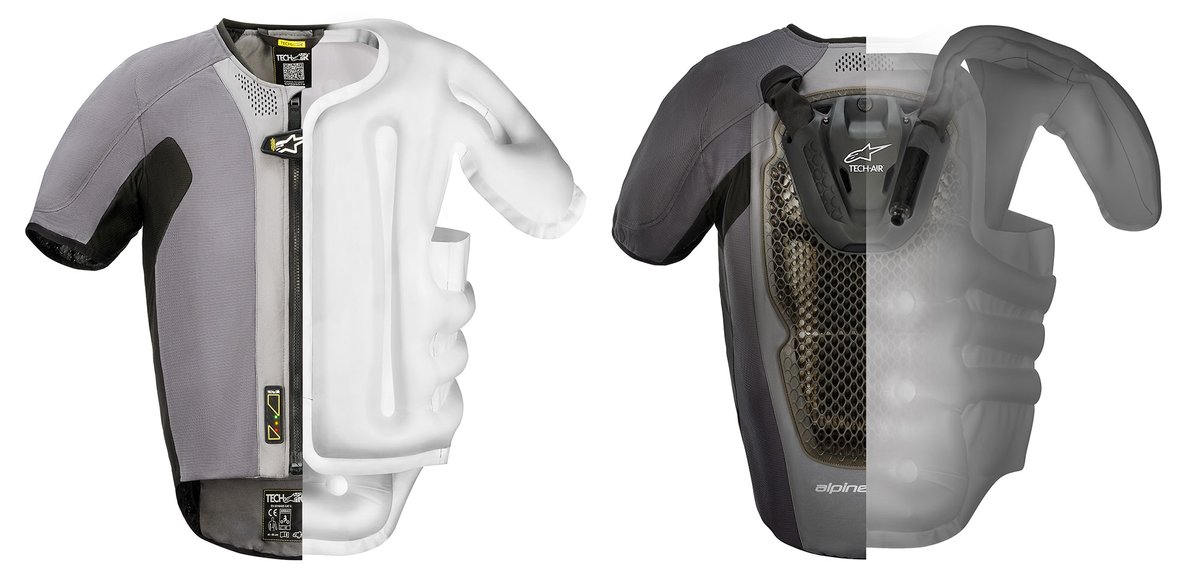 ---
The Held Air Vest can be worn over the jacket and is thus suitable for universal use, regardless of the jacket underneath. Nor does it require any complex electronics, and therefore doesn't need a rechargeable battery which has to be regularly charged.

More Information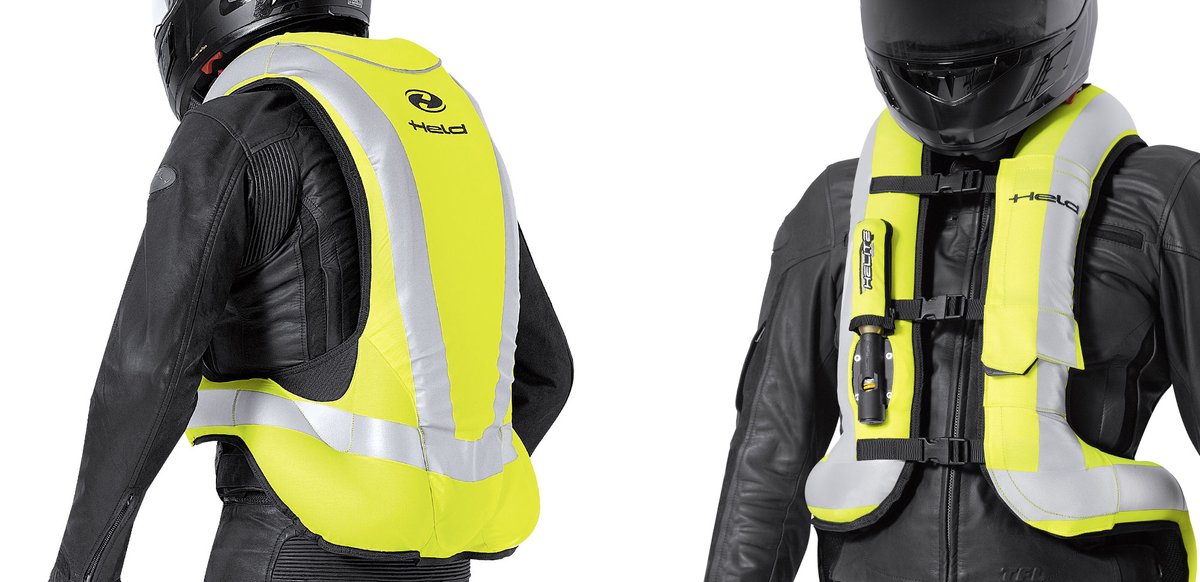 ---
Which is the right airbag waistcoat for whom?
For a quick overview as to which waistcoats you might want to consider, we have produced an overview table. This is where you can compare the different product details quickly and easily.
By the way: Airbags have been compulsory in professional motorsport for some time now and have already prevented many serious injuries.
Compare products
---