Purchase advice: Jacket and trousers
Clothing for bikers: Textile or leather? Comfort vs. safety? One- or two-piece suit? What every beginner needs to know.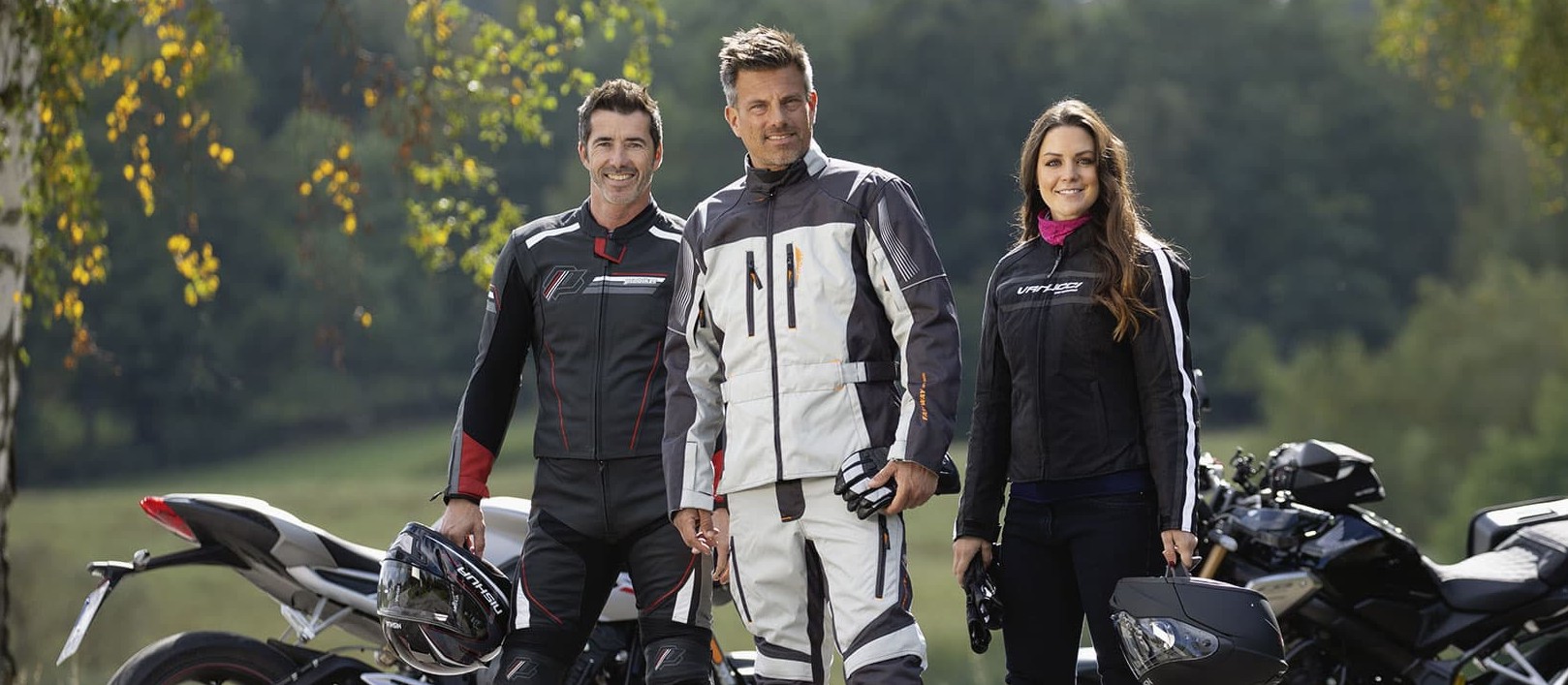 Jacket and trousers
A motorcycle suit certainly has a tough job to do. Protecting you in the event of unintentional ground contact is only part of it. Much more often, it has to provide protection against rain and mud, while keeping you warm but also allowing in enough fresh air so that you don't overheat. On top of all that, it must not flap in the wind, must not constrict your movement and should also look good. So it's hardly surprising that no motorcycle outfit can meet all these demands optimally.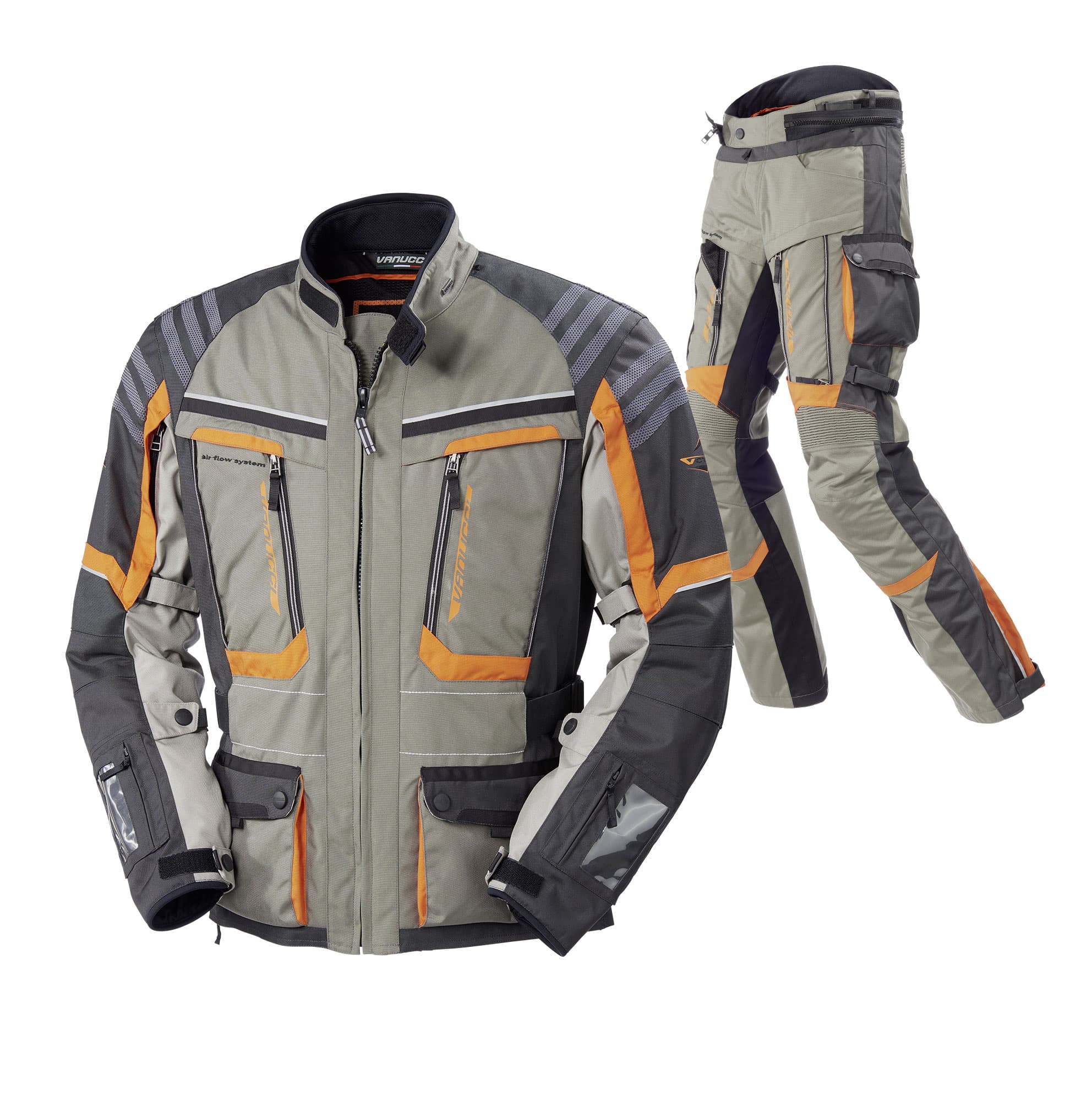 Textile
Waterproof climate membrane, detachable thermal lining, spacious pockets – a typical textile suit.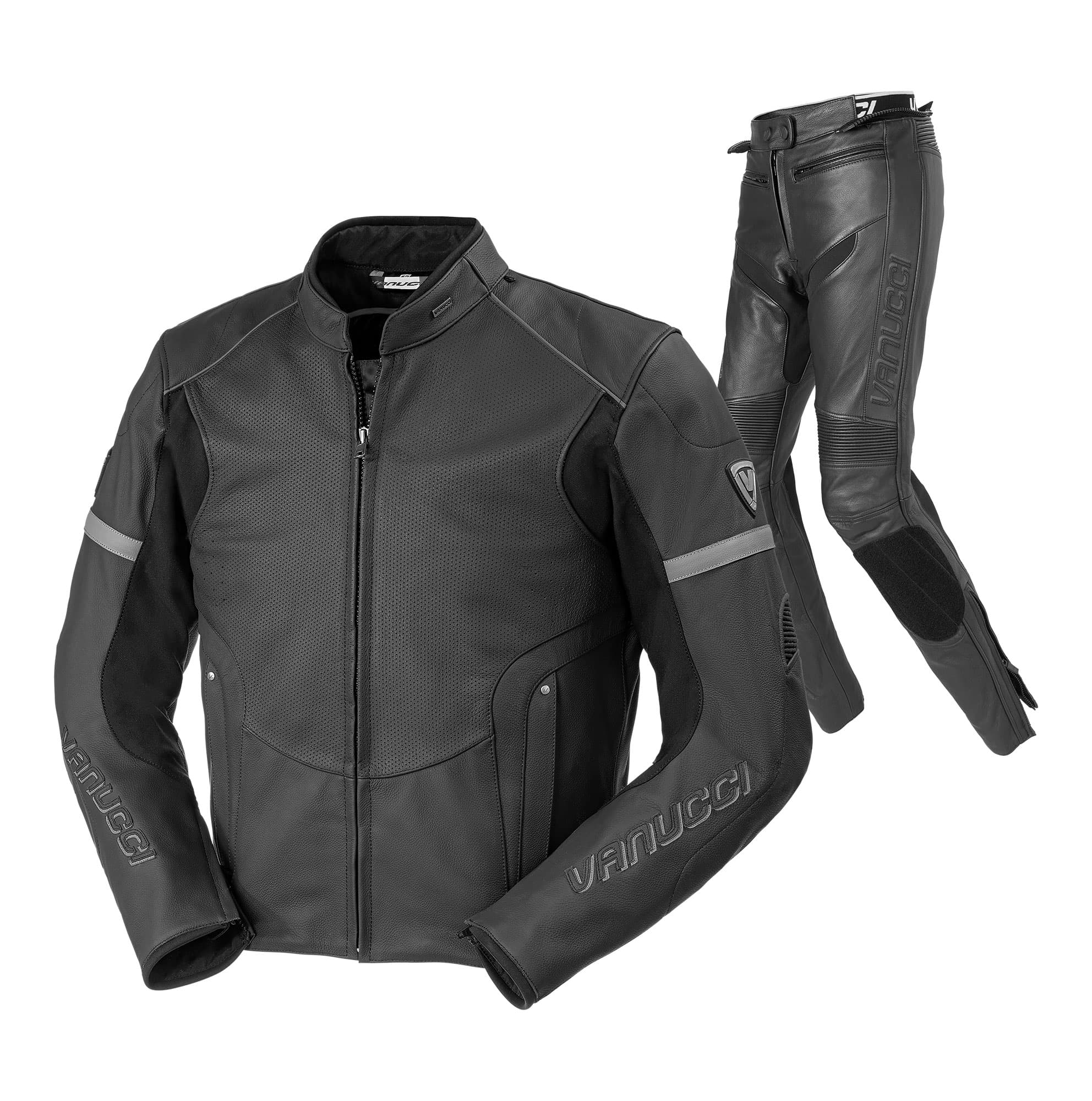 Leather
Sporty cut, snug fit, optional knee sliders, stretch panels – a typical leather suit.
One- or two-piece?
A one-piece suit is essential if you have ambitions of becoming a motorcycle racer. For everyday use, a two-piece suit is easier to put on and provides virtually the same protection.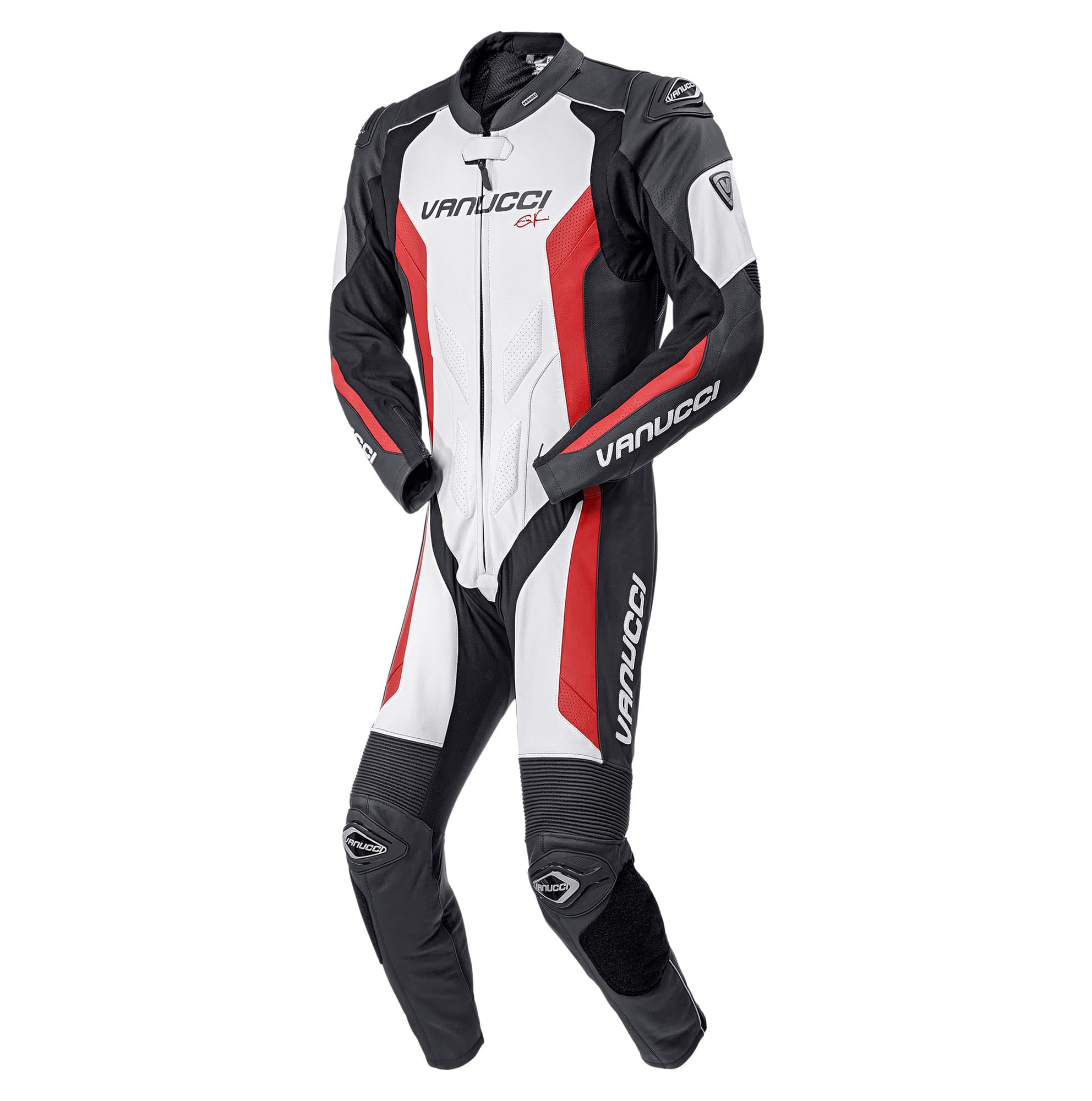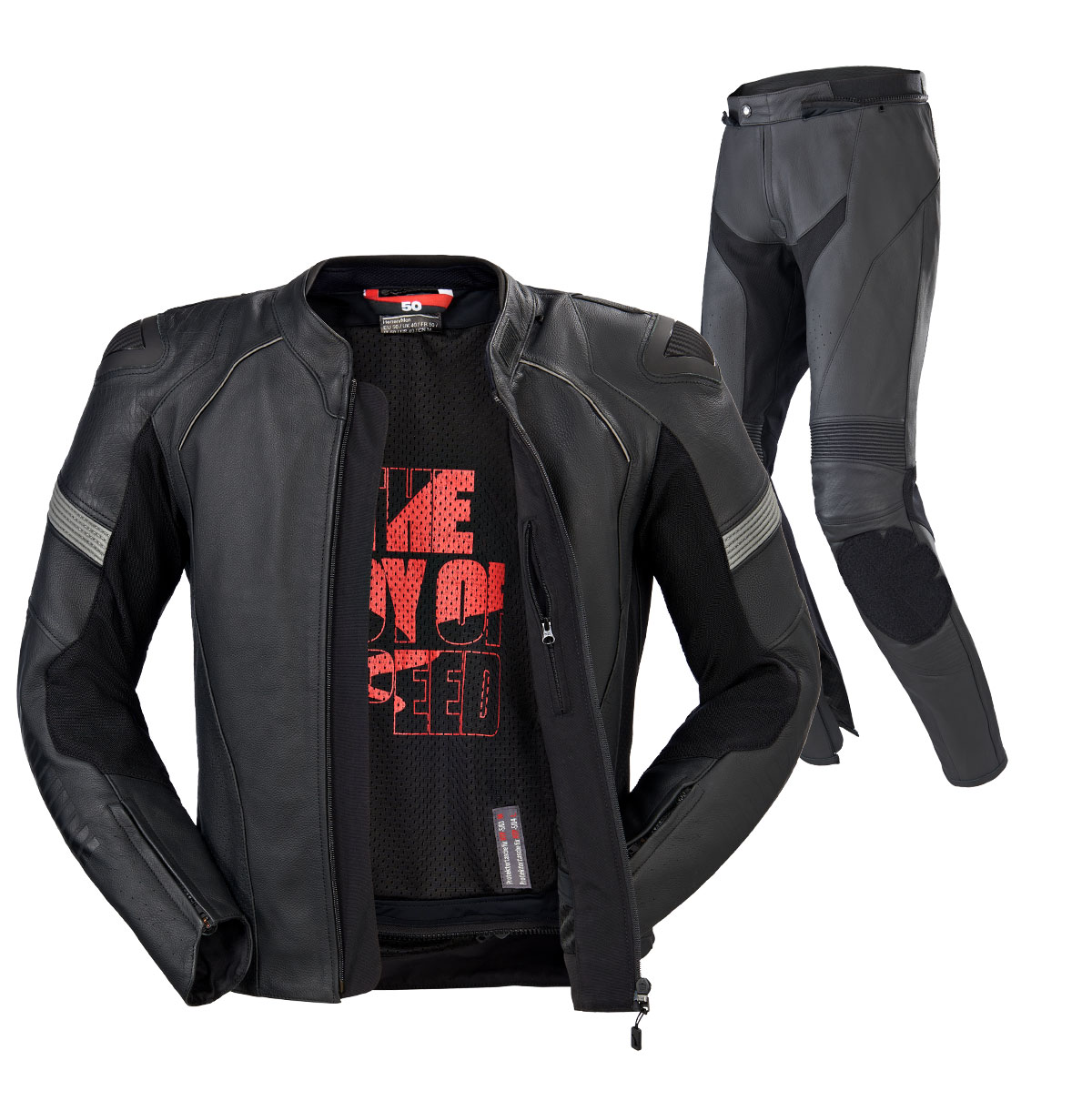 Every biker has to decide their own priorities when it comes to choosing a jacket and trousers:
Maximum impact protection?
This is mainly a question of the type of material. Leather offers greater tear and abrasion resistance than textile fabric – at comparable prices. So if you're a sporty rider, and perhaps even plan to train on the race track, then a leather suit is the right choice for you. Furthermore, leather suits are usually a closer fit, which means that the protectors cannot slip if you have an accident. A leather suit may feel uncomfortable when you first try it on. But don't worry, leather stretches with time and adapts to your body contours.
Maximum comfort?
If you use your motorcycle for the daily commute or for long holiday tours, then a textile suit really is the best choice. The important factors here are protection against cold and wet plus space to carry all your bits and pieces in the pockets. Most textile suits are so comfortably cut that you can wear a fleece or pullover underneath – good for chilly days. Climate membranes will usually keep out the rain, while ventilation systems keep you comfortable on hot days.
Note:
Whether you choose textile or leather, a connecting zipper to join your jacket and trousers is a clear safety advantage.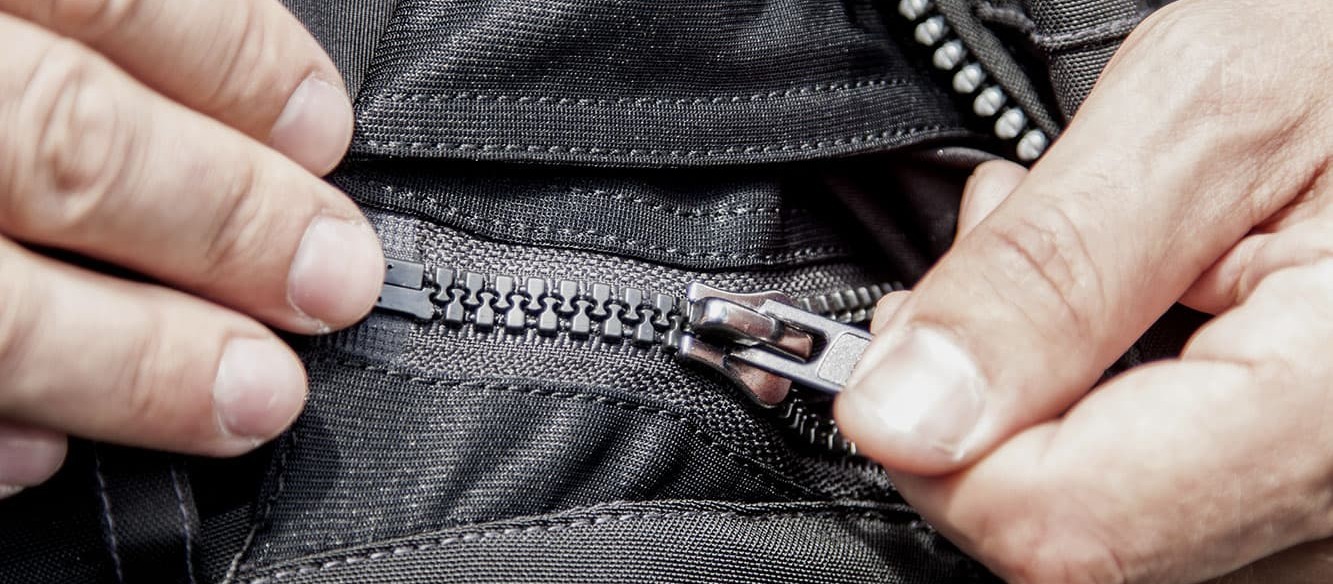 Not all textile suits, and few leather suits, are waterproof, so it is a good idea to also invest in rainwear.

Rainsuits
come in one- and two-piece versions. The most important things to check are that the rain suit will fit over your normal biking gear, closes snugly at the neck and does not restrict your freedom of movement on your motorcycle.
A tip when trying on:
Motorcycle clothing must be a good fit when you are sitting on your bike. So at every Louis store you will find at least one motorcycle for you to do a "test sitting".
---
The regulations leave it largely up to us bikers how we choose to protect ourselves against cold, wet and the possible consequences of an accident. The main exception is Paragraph 21a of the German Road Traffic Regulations (StVO), which states that we must "wear a suitable protective helmet while riding on public roads".
It is a slightly different situation when you take your practical motorcycle test. Appendix 7 of the Driving Licence Regulations (FeV) states: "Candidates taking class A, A1, A2 and AM tests must wear suitable protective motorcycle clothing, comprising a properly fitting motorcycle helmet, motorcycle gloves, a close-fitting motorcycle jacket, a back protector (if not integrated into the motorcycle jacket), motorcycle trousers, and motorcycle boots with adequate ankle protection."
In the following pages we show you what exactly constitutes a suitable protective helmet and what motorcycle gear approved for taking your practical test actually looks like.