Gifts for bikers
You'll find everything a biker needs at Louis – and much, much more besides. There are gifts for all those who are motorbike maniacs at heart. Whether you're giving. Or simply treating yourself.
Whether it's for their birthday, Christmas or simply "just because", there are plenty of occasions to make someone's day. And if that special someone in your life is a biker, you're guaranteed to find the perfect present from Louis. Our range includes books and films, watches and jewellery, sheet metal signs and coffee cups, plus motorbike models (both fully assembled and as self-assembly kits) and all sorts of other fun, useful and original gift ideas. Let yourself be inspired.
---
---
---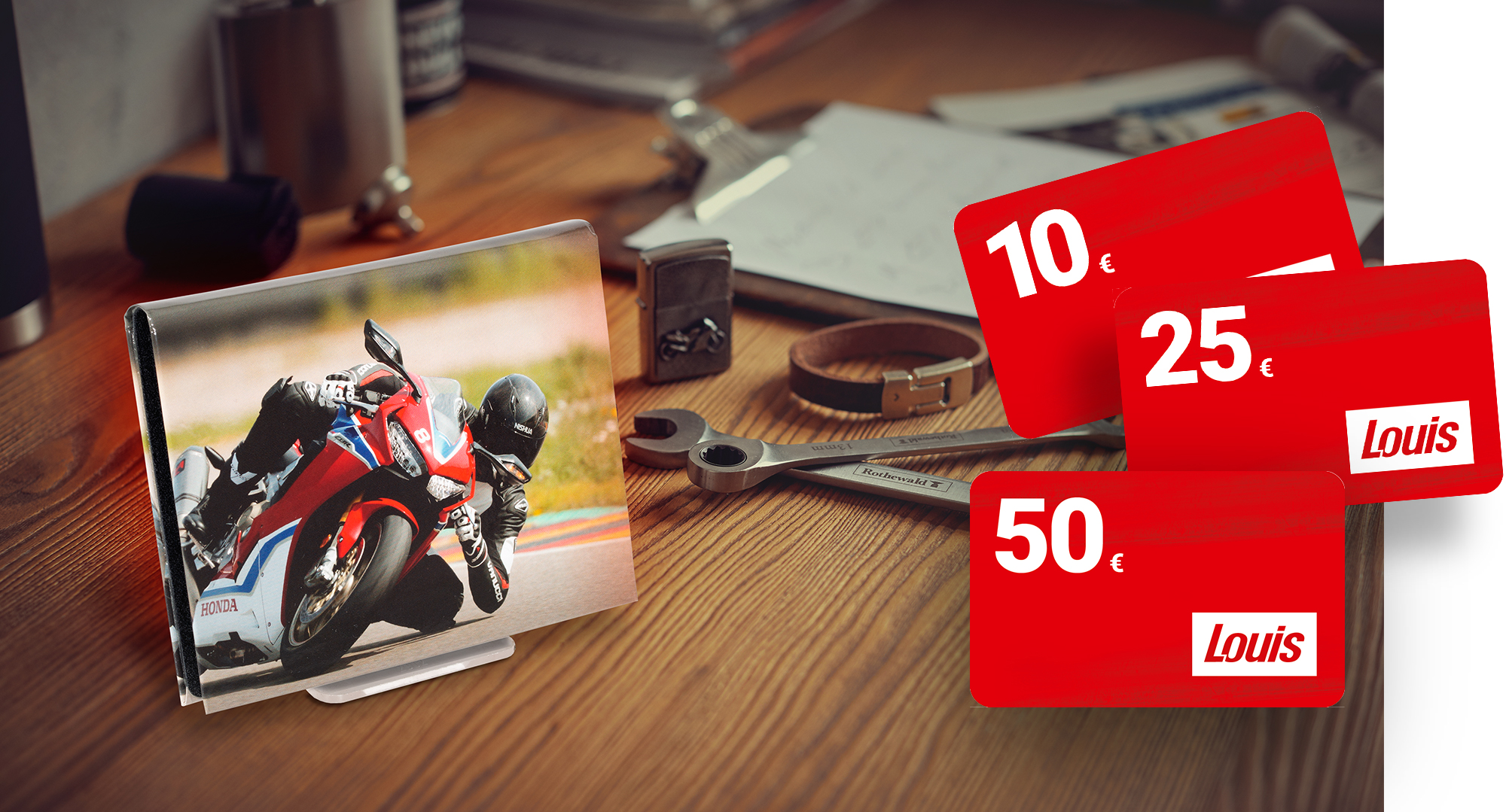 The Louis gift card – perfect every time
Put your heart and mind into your presents: A Louis gift card is sure to please, and offers both the flexibility to choose from the entire Louis range and an exciting shopping experience. The Louis gift card is available in five values ranging from €10 to €200 from all of our stores and, of course, here in our online shop too.
We recommend using the fancy gift box – which comes with a choice of sports bike, tourer, cruiser and Christmas motifs – to make your perfect present truly special.
Brand Shops: gifts for bikers
Brandshops: manufacturer merchandise