Useful Knowledge about Brake Calipers
A brake is not just a brake. Motorcycle design engineers are always coming up with new ways of stopping.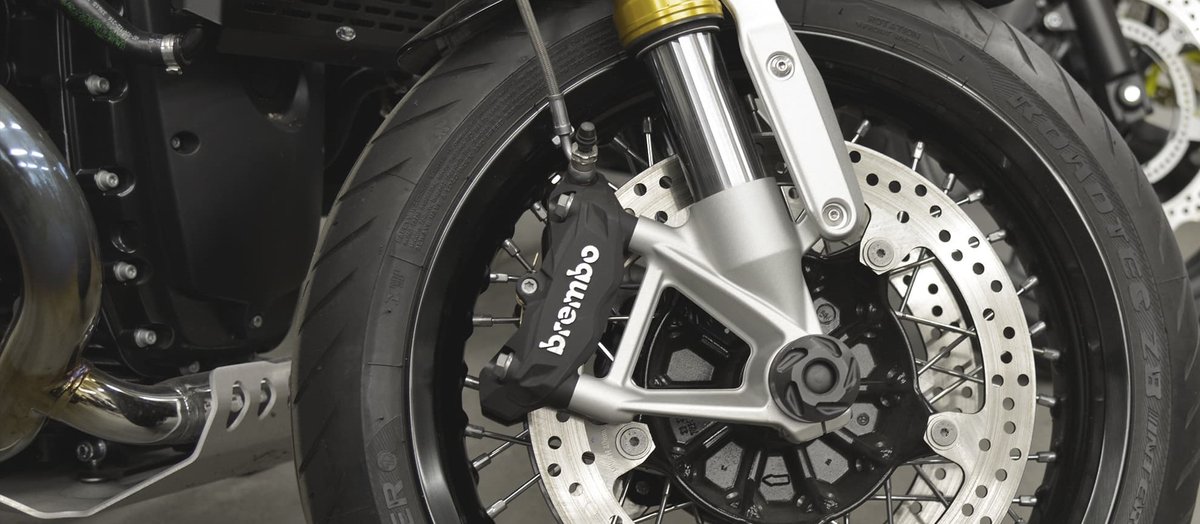 Note: The videos are in German.
---
Floating vs. fixed caliper
Disc brakes are nowadays the benchmark in braking technology. Of course, everybody knows that. But do you know what type of brake discs are installed on your motorcycle? There are in fact considerable differences in their design, particularly with regard to the brake calipers.
Brake caliper types
A fundamental problem when designing brake discs is that the caliper must grip the disc with equal force on both sides. To do so, the disc and pads must always adapt and readapt to one another. Design engineers achieve this flexibility by mounting either the disc or caliper on a floating bearing to allow lateral play of the component (several tenths of a millimetre). Depending on the arrangement, this is then referred to as a floating caliper brake with fixed disc or a fixed caliper brake with floating disc.
But: There are exceptions to every rule. In some models, especially those with rear brakes that are exposed to relatively low loads, a fixed arrangement is used for both the caliper and disc.
Floating calipers still frequently feature on smaller, less powerful motorcycles. Due to their exceptional performance capability, fixed calipers are a standard feature of powerful heavy machines.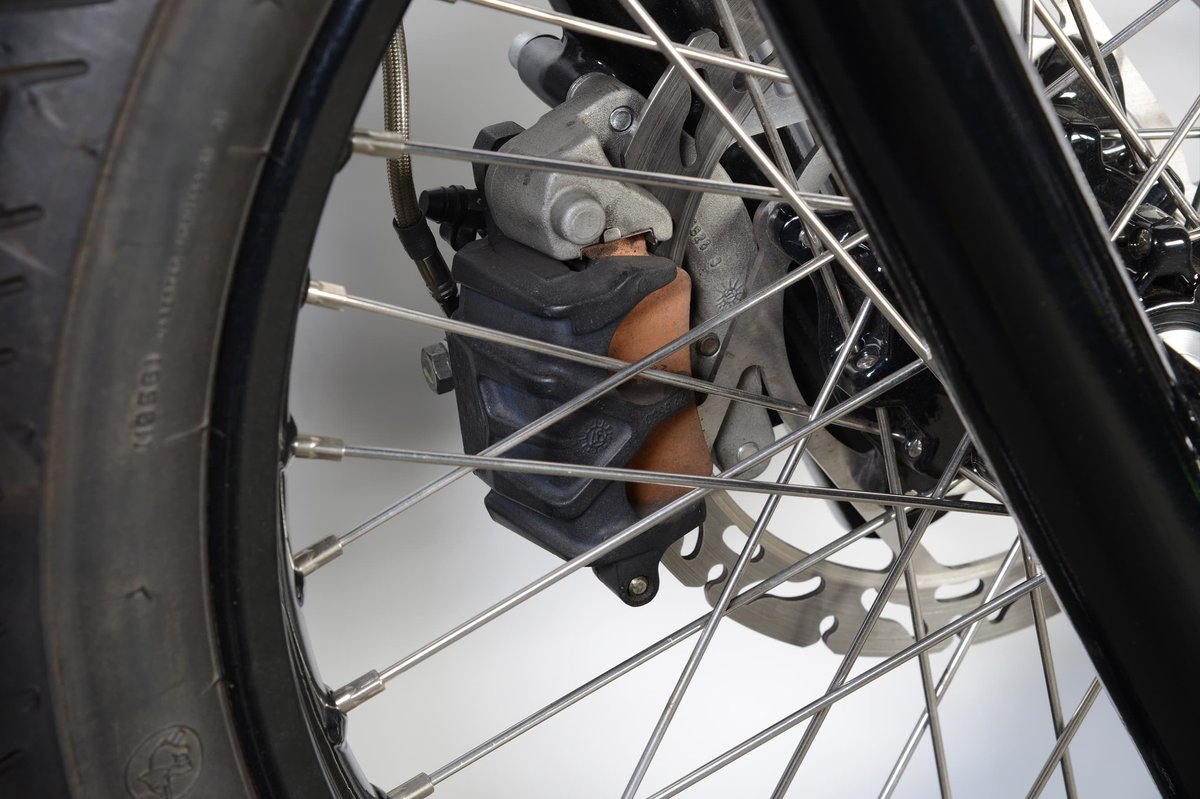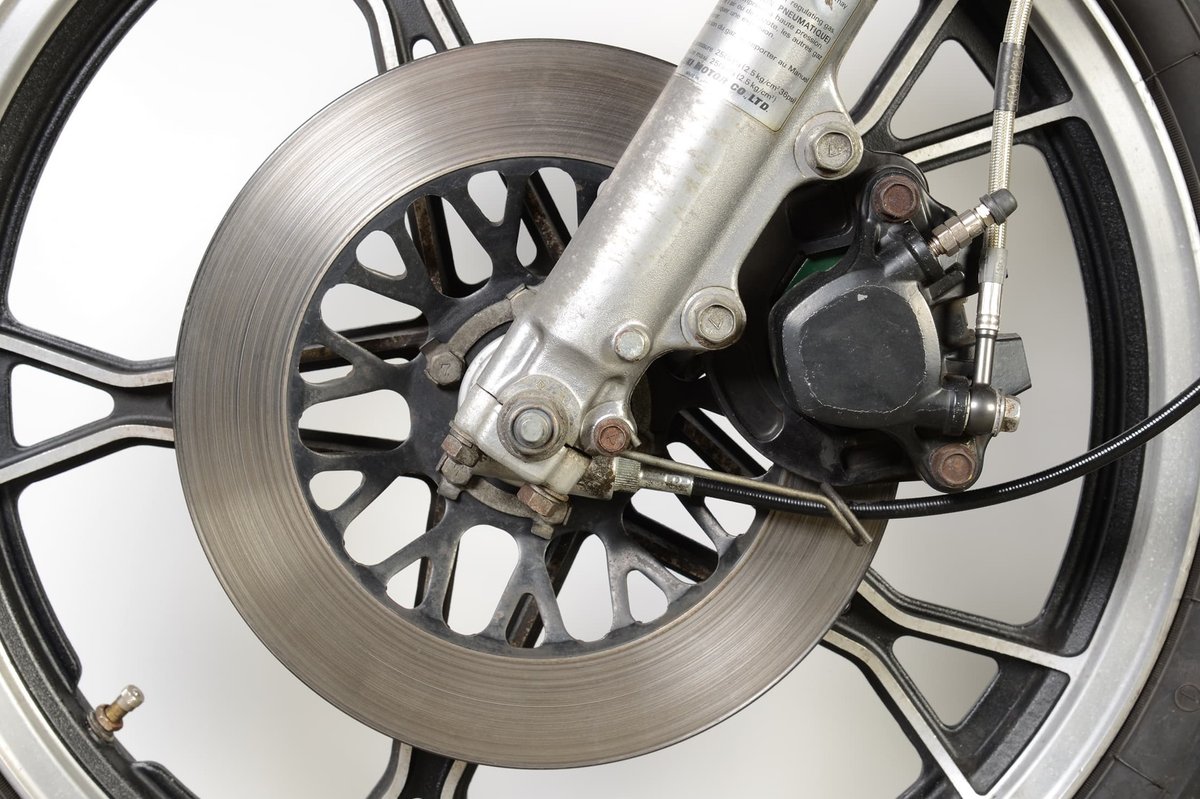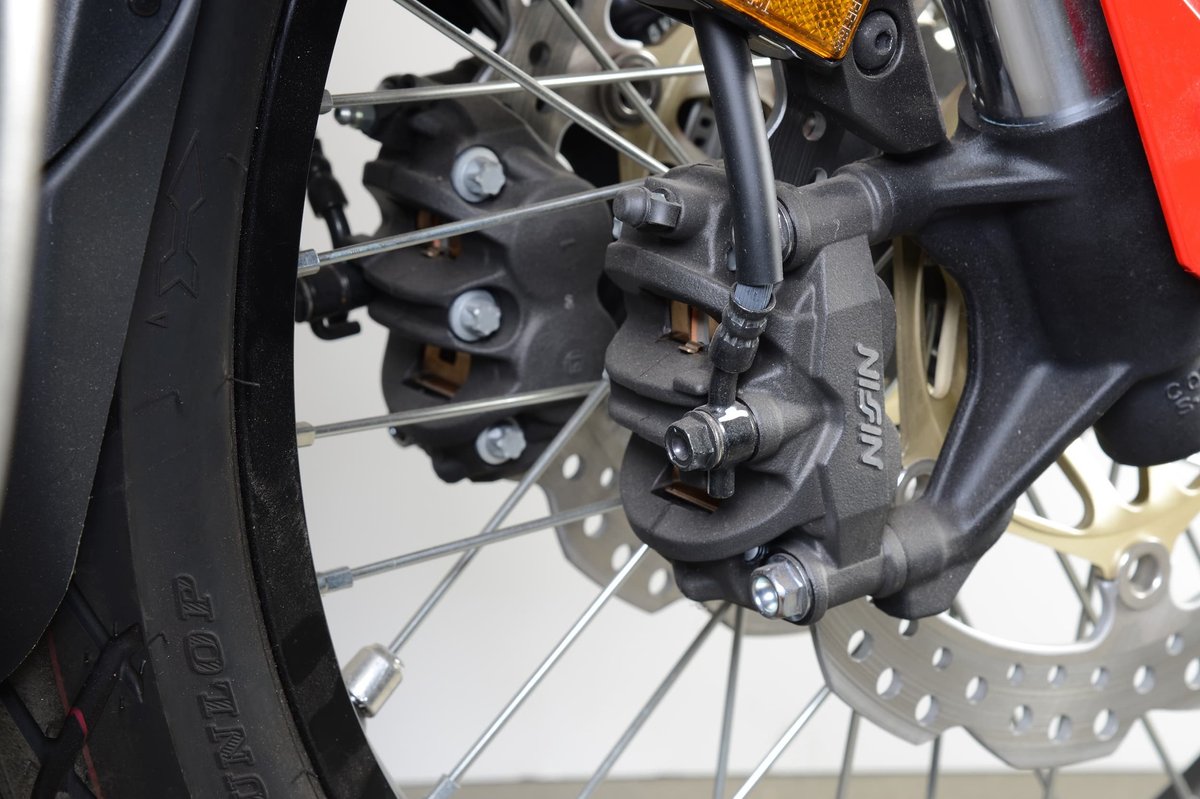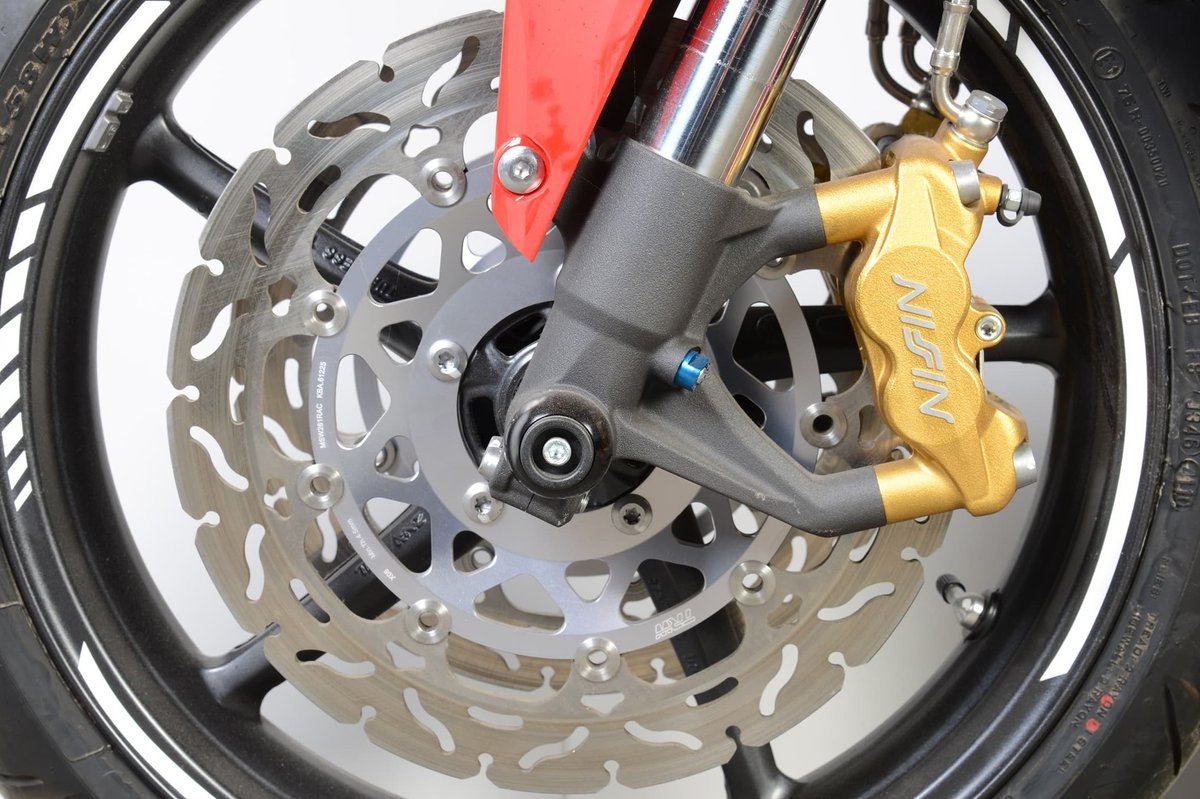 ---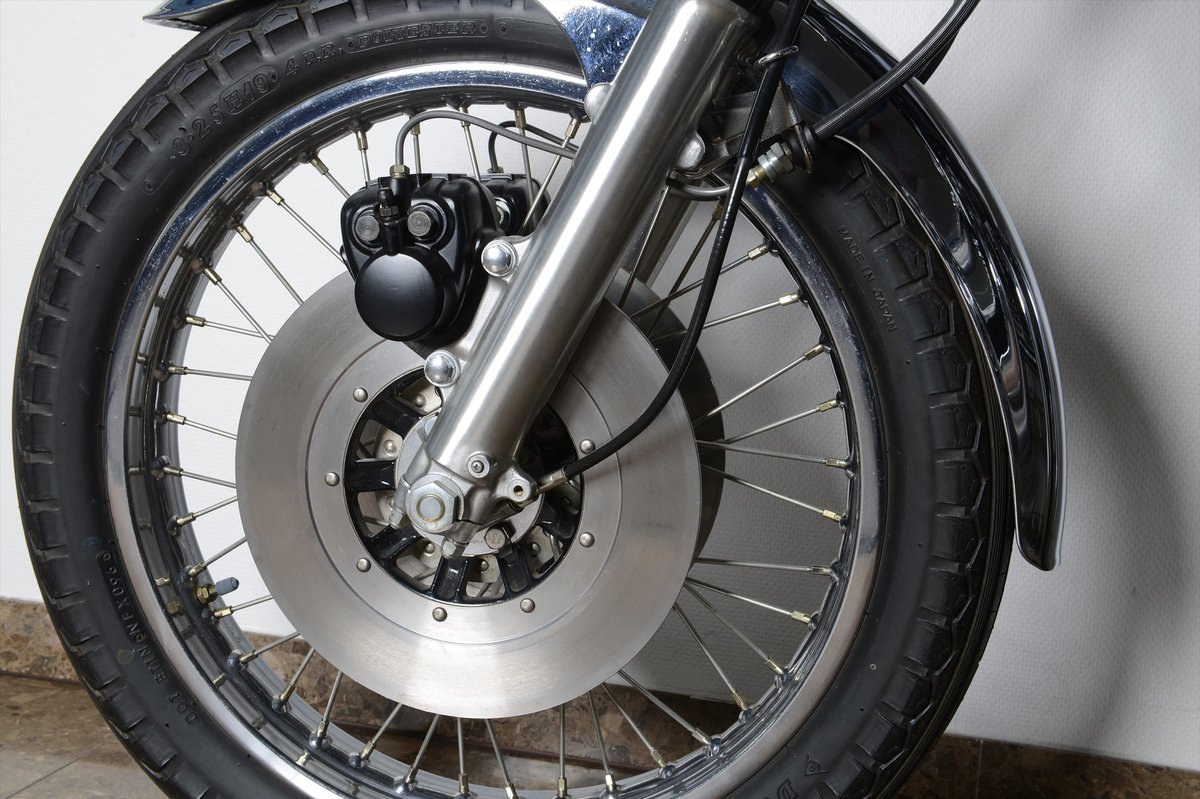 Matter of pressure: Brake piston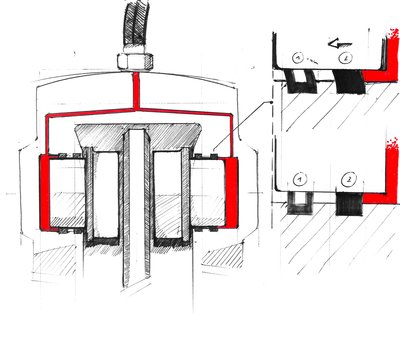 The brake pad must somehow reach the disc. The necessary pressure in all modern brake systems is built up hydraulically from the brake lever via a hydraulic line to the brake piston. In principle, a single brake piston is sufficient for this. However, nearly all modern front wheel disc brakes are equipped with two to six or even eight of these kind of pressure generators. After all, more pistons mean that larger (or several individual) pads are possible, and therefore also more effective pressure distribution and higher braking performance.
(Sketch: The sealing or clamping ring does not carry its two designations for nothing. This is because it not only keeps the brake fluid in the system, it also pulls the brake piston back to its original position when the brake is released).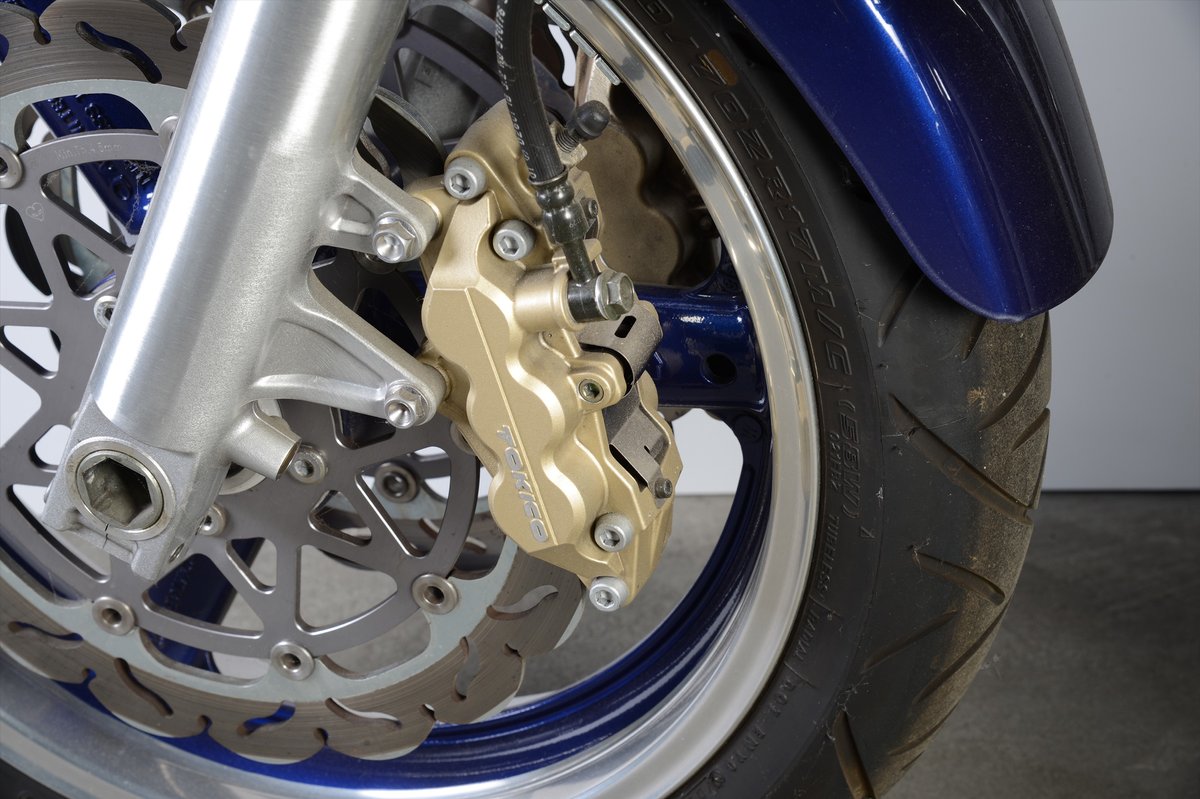 ---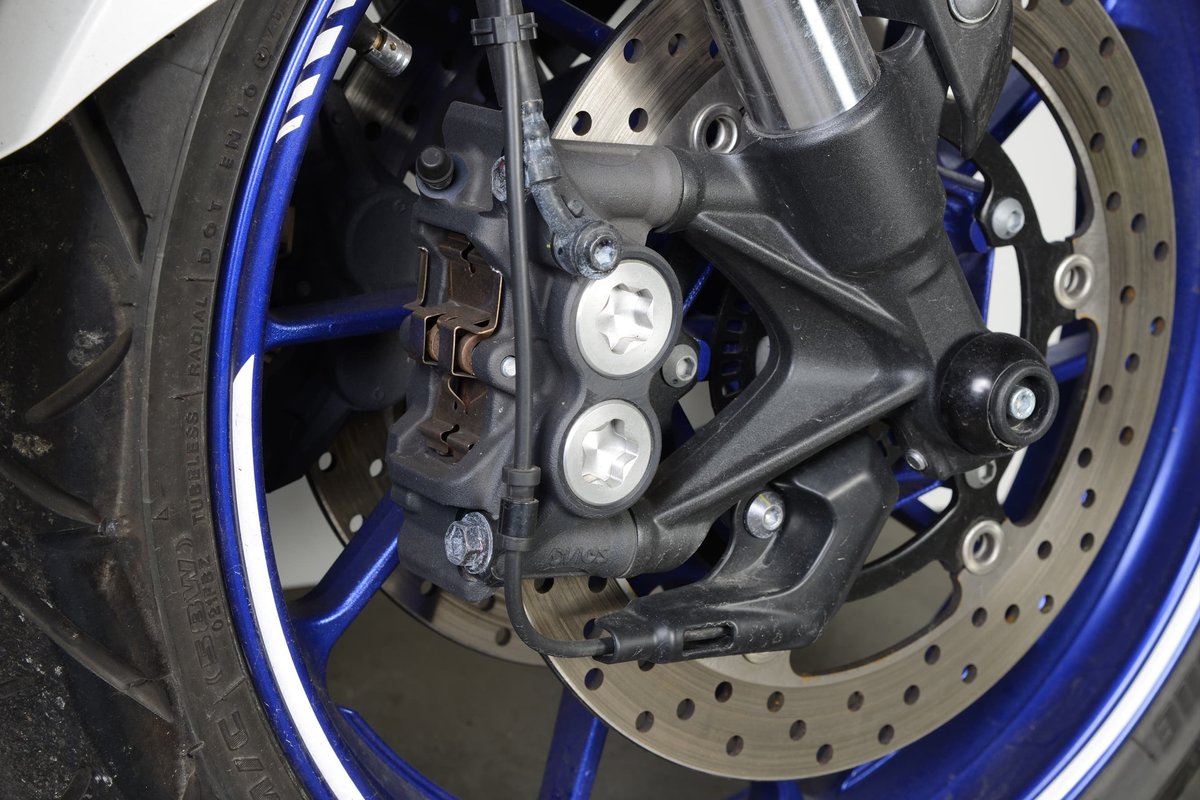 A firm grasp: two-piece vs. one-piece
The fixed caliper originally consisted of two halves screwed together. Lately, the trend has been heading towards single-piece cast calipers (monoblock). The aim is to prevent the caliper from spreading out during braking as this would adversely affect the braking performance and also the feel for the pressure point and controllability.
---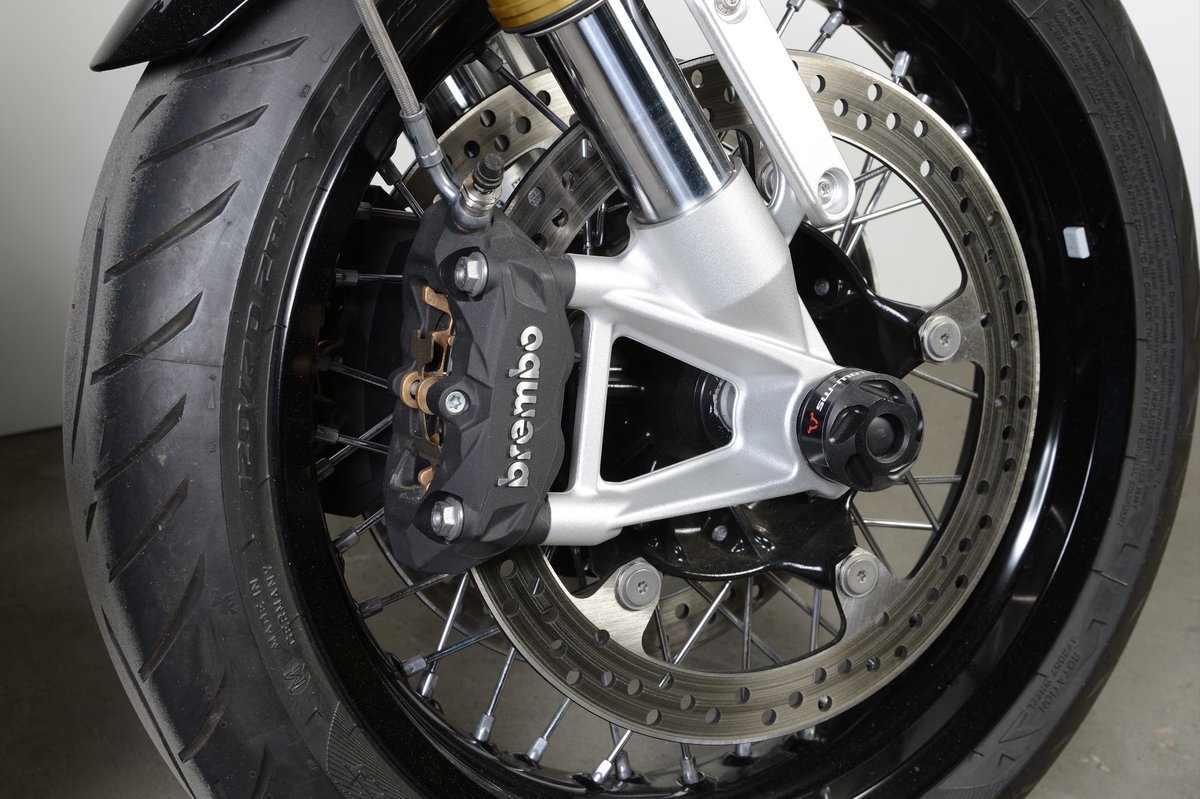 Guidance: radial solution
Manufacturers have been installing radial brake calipers ever more frequently for a number of years now. The idea comes from motorsports. The point of it all: The distance to the wheel axle can easily be changed using spacers. This means the brake can be adapted to various disc diameters.
---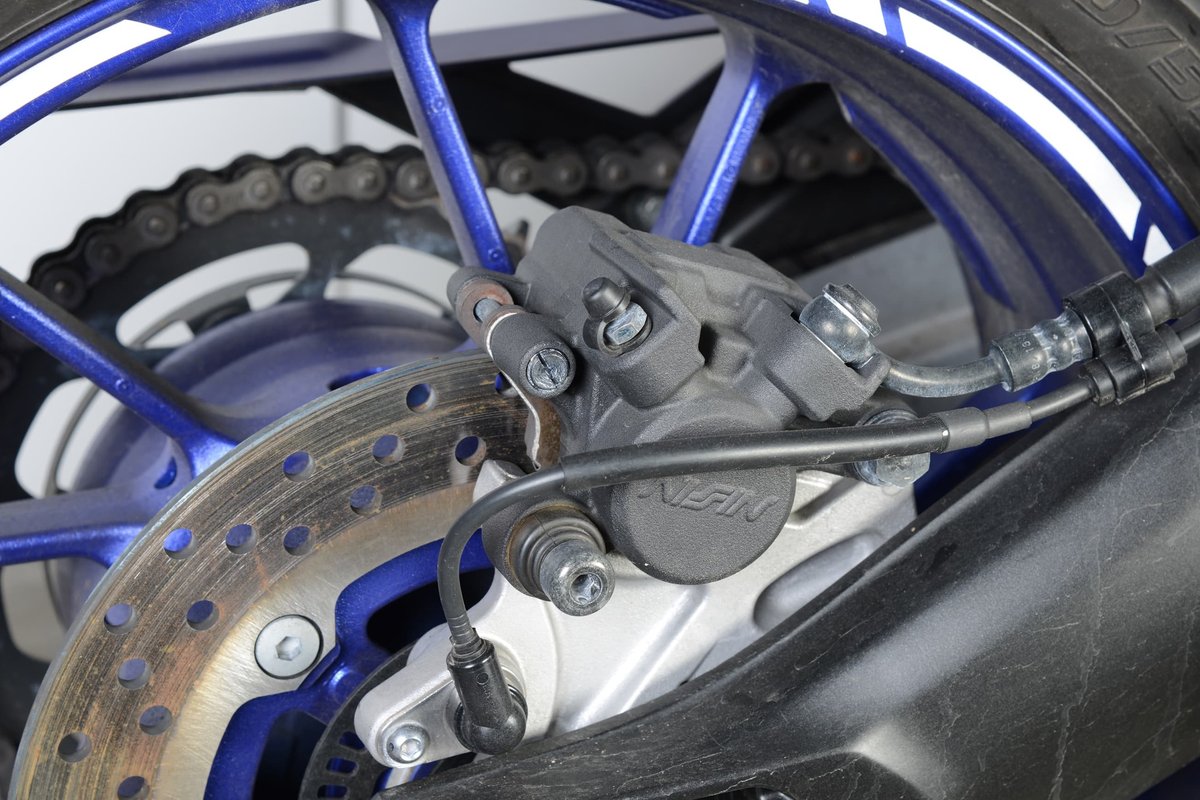 Plain and simple: Rear brake
Because the majority of the braking performance is delivered at the front wheel anyway – as you already know, dynamic axle load displacement – relatively simple brakes are used at the rear wheel. Not only the brake discs are significantly smaller here, the calipers are also normally the floating type with one or two pistons.
---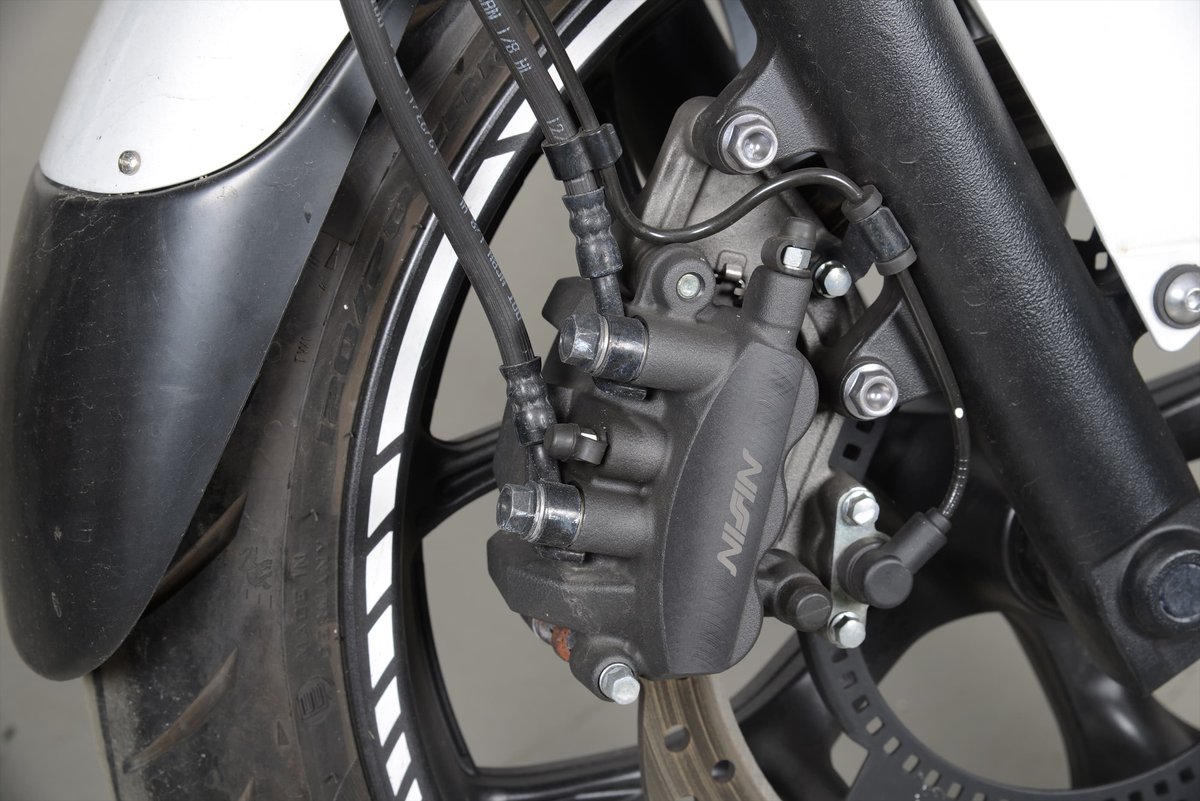 Integral brake systems
In most cases, the front and rear wheel brakes are entirely separate systems. A small number of models, e.g. by Moto Guzzi and Honda, feature so-called integral brake systems in which the two brakes are combined. Depending on the philosophy of the manufacturer, either the rear brake is additionally activated via the hand lever or the front brake is additionally activated via the brake pedal.
---
The Louis Technical Centre
If you have a technical question about your motorbike, please contact our Technical Centre, where they have endless experience, reference books and contacts.
Please note!
These tips for DIY mechanics contain general recommendations that may not apply to all vehicles or all individual components. As local conditions may vary considerably, we are unable to guarantee the correctness of information in these tips for DIY mechanics.
Thank you for your understanding.