Kawasaki ER-6n – Louis Special Custom Bike
A small but classy streetfighter with dreams of the open road. Louis gives the ER-6 an even better look.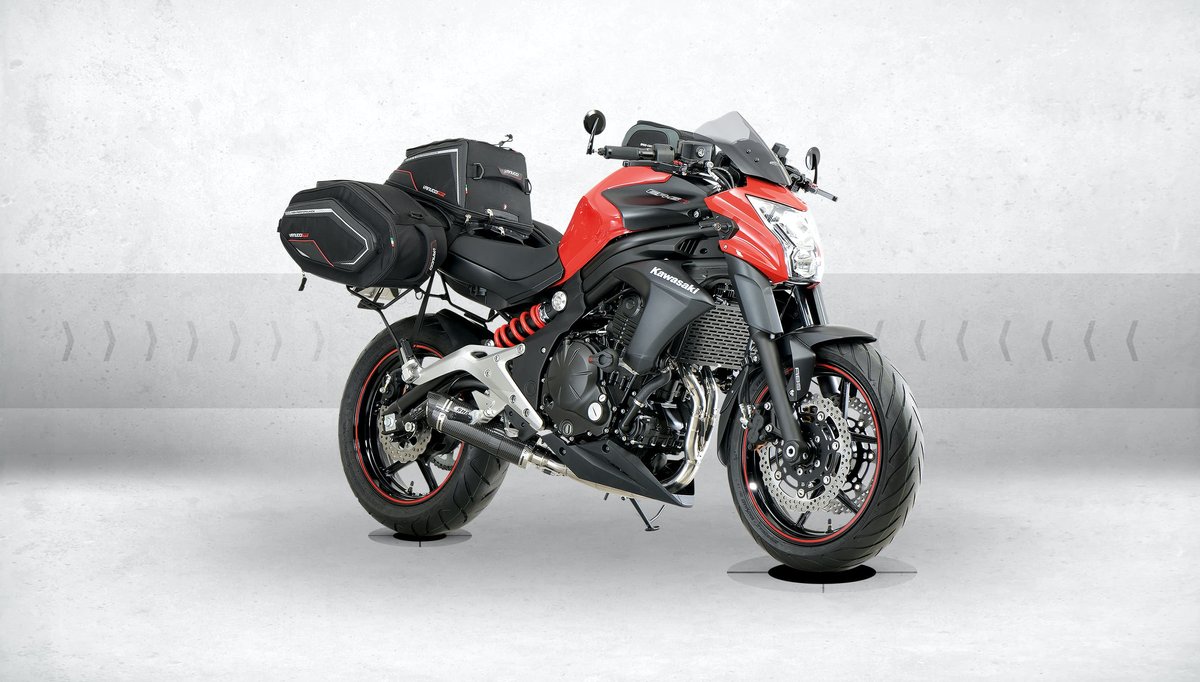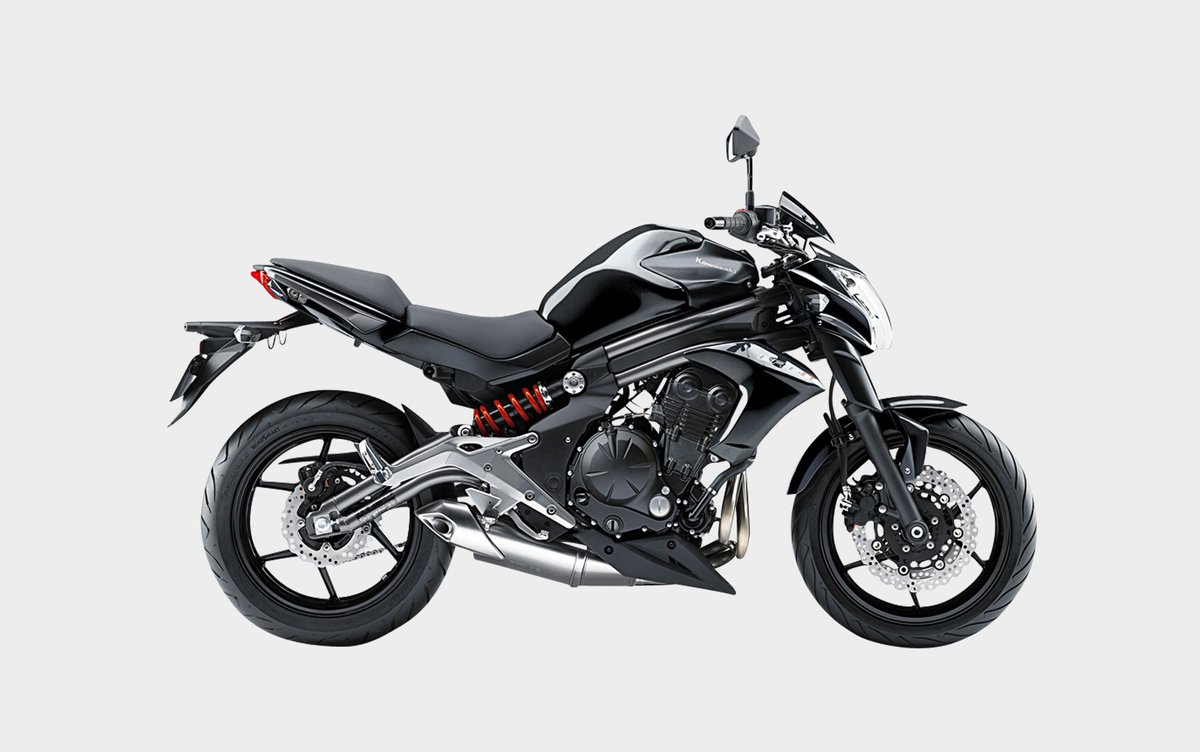 Kawasaki ER-6n
Kawasaki's naked bike is equally good for everyday fun and for training new riders.
Sturdy and sophisticated – The Kawasaki ER-6n
Kawa's sleekly shaped "ER" is one of the most popular bikes out there. And for good reason. The dynamic little streetfighter with the heart of an all-rounder is the perfect balance between sportiness and comfort, is easy to handle even for beginners, and brings a smile to your face with a twin-cylinder engine that doesn't need high revs but certainly knows how to use them. Its delicious design details, with their slightly Italian accent, keep turning heads. With our conversion, we gave it a bit more personality whilst also emphasising its practical side.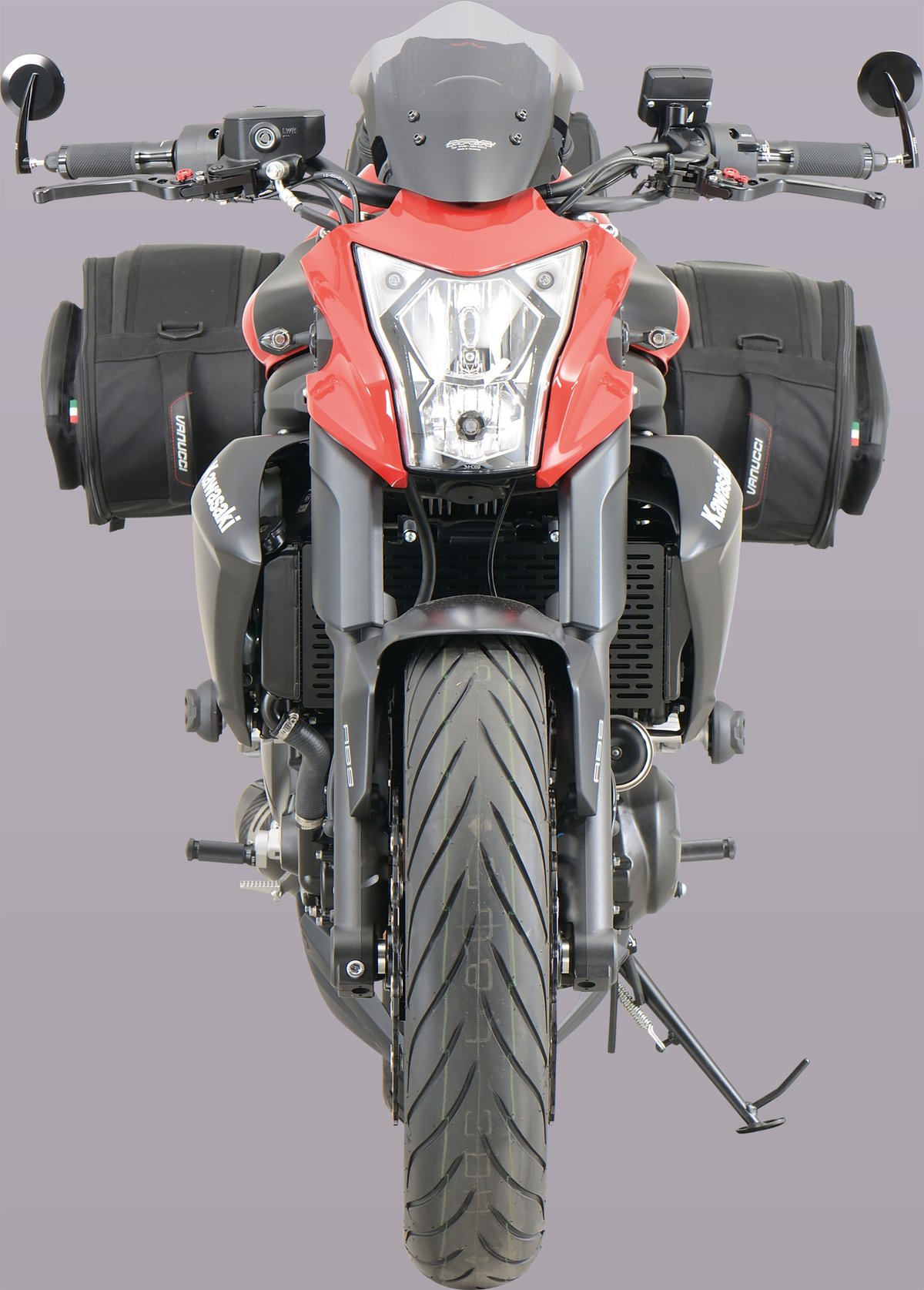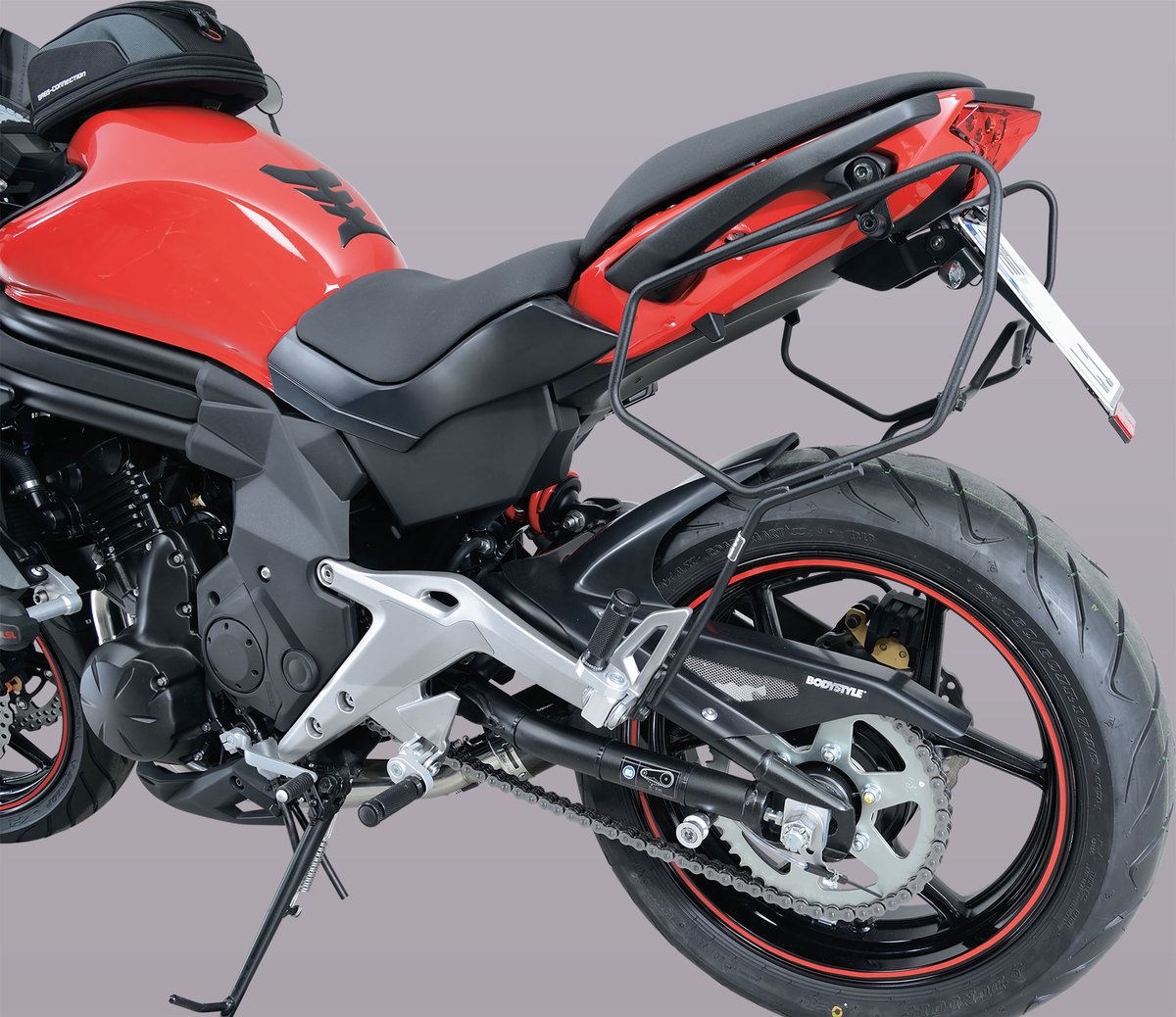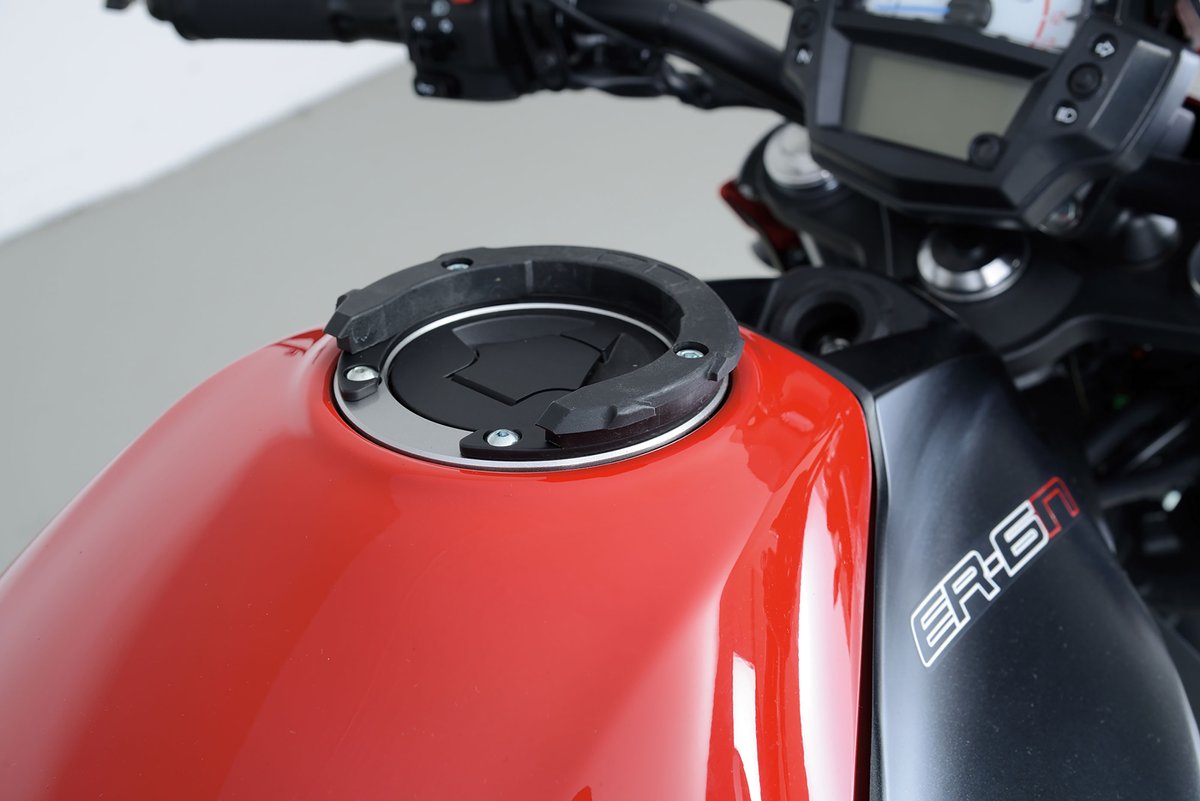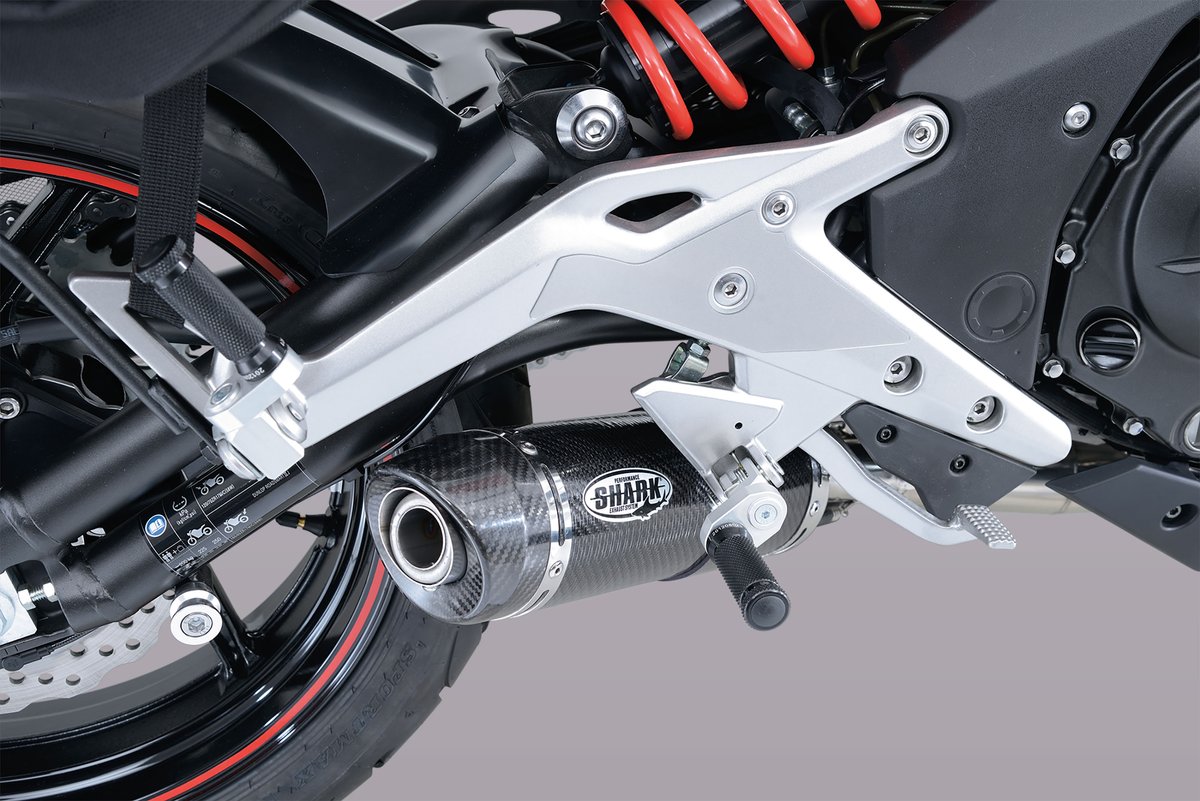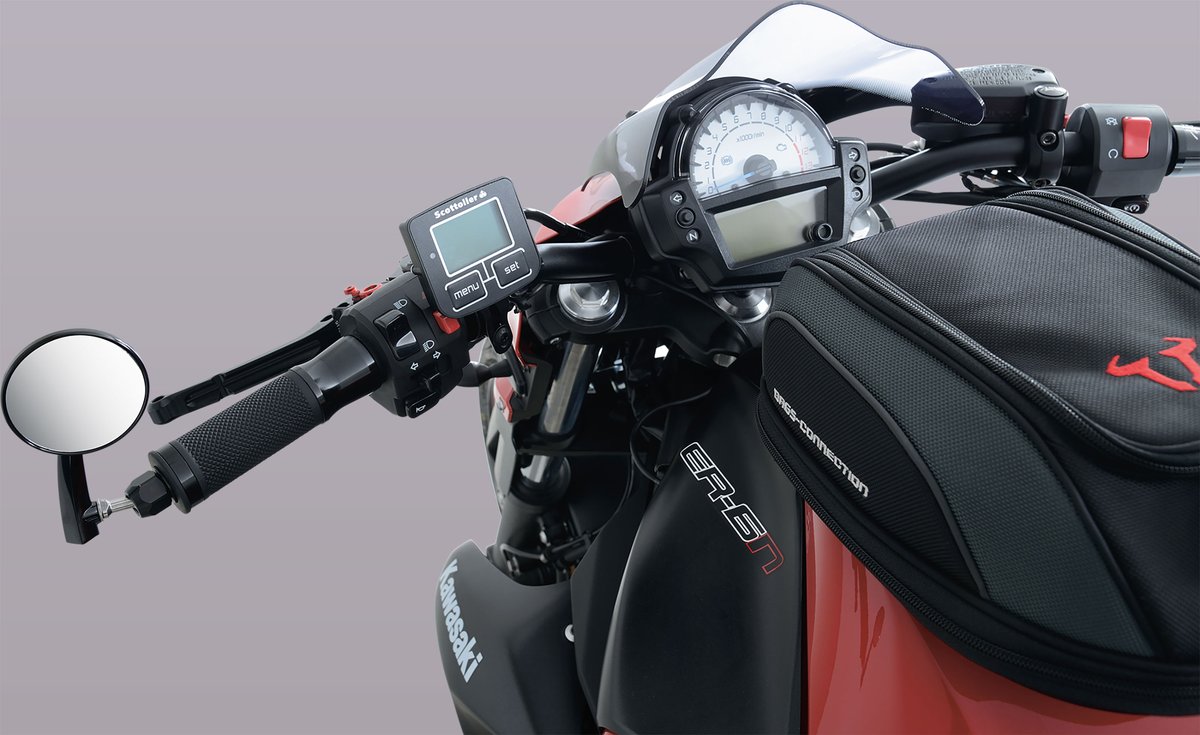 The ER-6n: A beauty in the bends and also great for touring
The luggage bags from Vanucci Sportivo's premium "Racing" range look like they were made for this bike. They can be quickly fitted to slim GIVI saddlebag spacers, and together with the sleek tail bag are the perfect match for the overall look. A QUICK-LOCK EVO tank bag from SW-MOTECH is simply clicked onto the tank cap adapter ring, without the need for straps, and can hold everything you'll need for touring your local area.
Riders with long legs or big feet will love the adjustable LSL footrests that give them the extra ride comfort they crave. Anyone who likes frequent riding but not frequent maintenance will want to use a Scottoiler for lubricating the chain. The electrical system offers precise and consistent oil dosing. Crash pads from LSL offer more elegant protection against annoying damage than a crash bar if your bike should hit the deck, while a Protech radiator cover keeps the sensitive radiator safe from stone chip damage.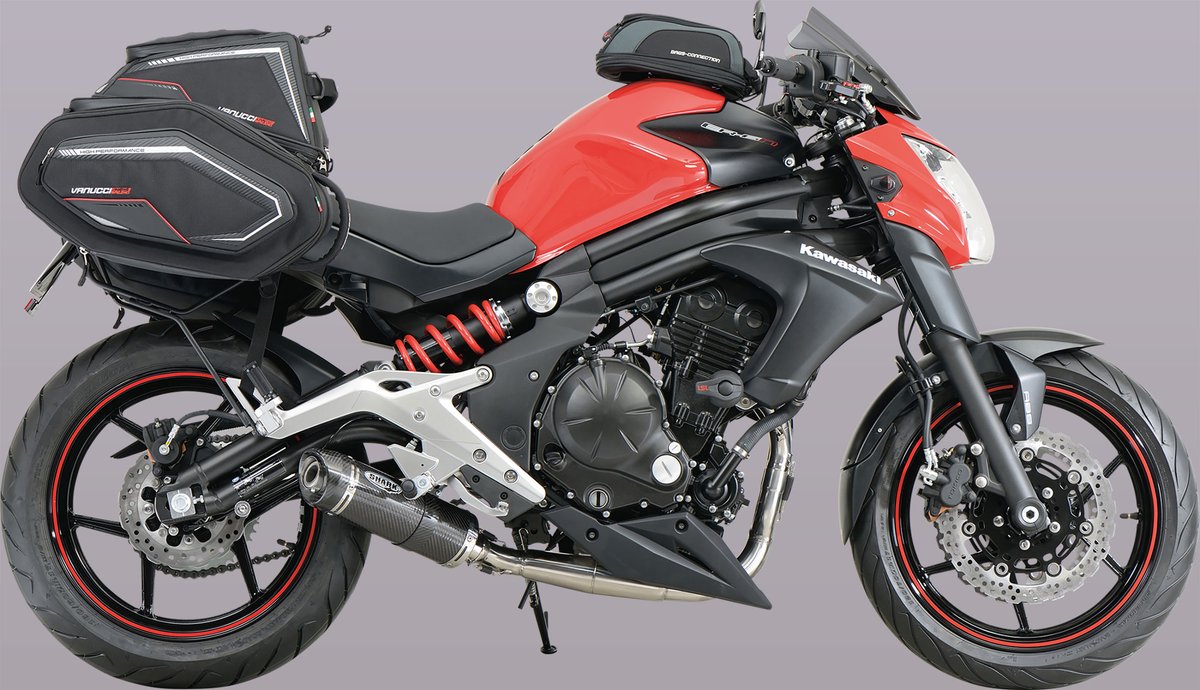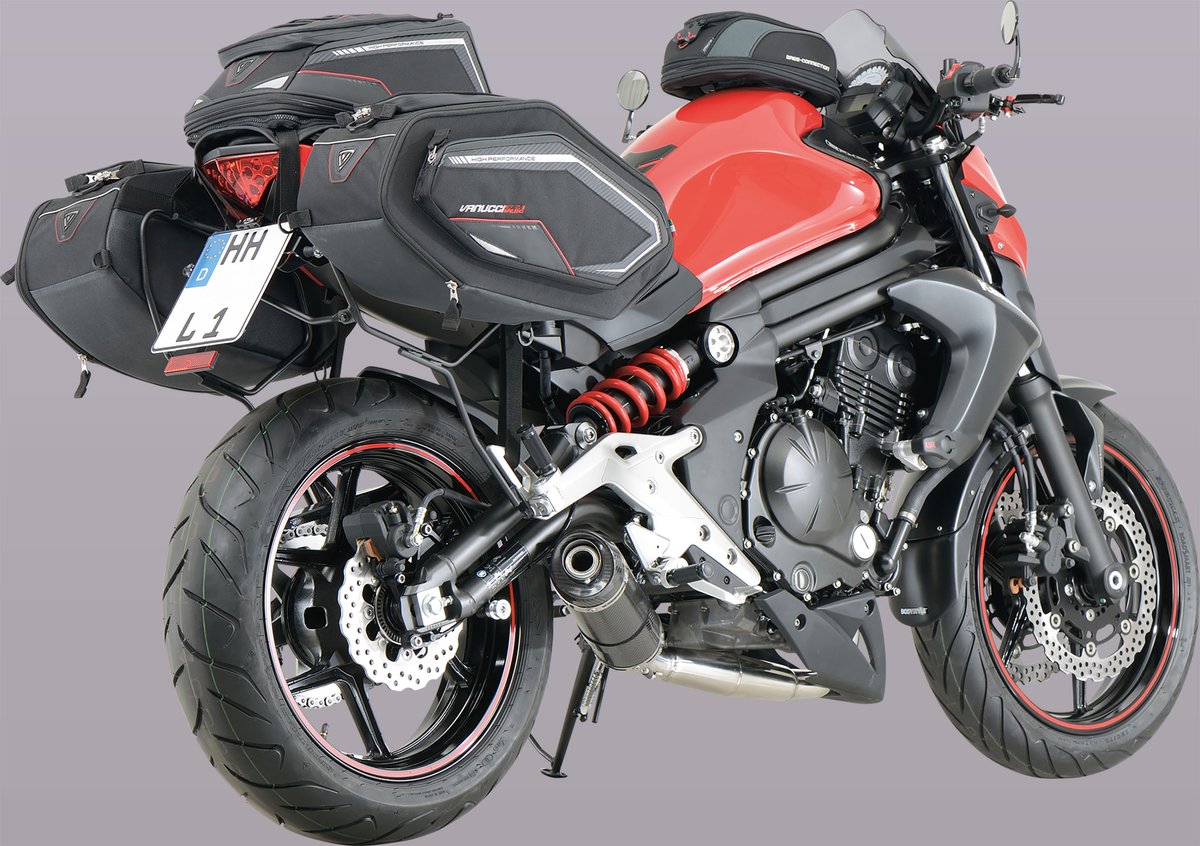 Room for improvement in looks and ergonomics
And then there's the appearance. We kitted out the "ER" with a racy MRA windshield, elegant, machined hand levers from LSL and contemporary Highsider LED turn signals. These are installed on mount covers, with two resistors to ensure the correct flashing rate.
To give enhanced feel for the road, we fitted a superbike handlebar with fine LSL grips in the cockpit. The original lines and cables are long enough for this. At the rear, a Protech license plate holder and Bodystyle hugger underline the streetfighter look. A Shark Street GP full exhaust system is the perfect match for these elements. Manufactured from fine carbon and V2A steel, and with its snappy look and sporty sound, it's just what our "ER" was missing.
---
---