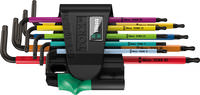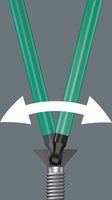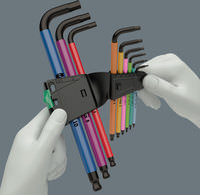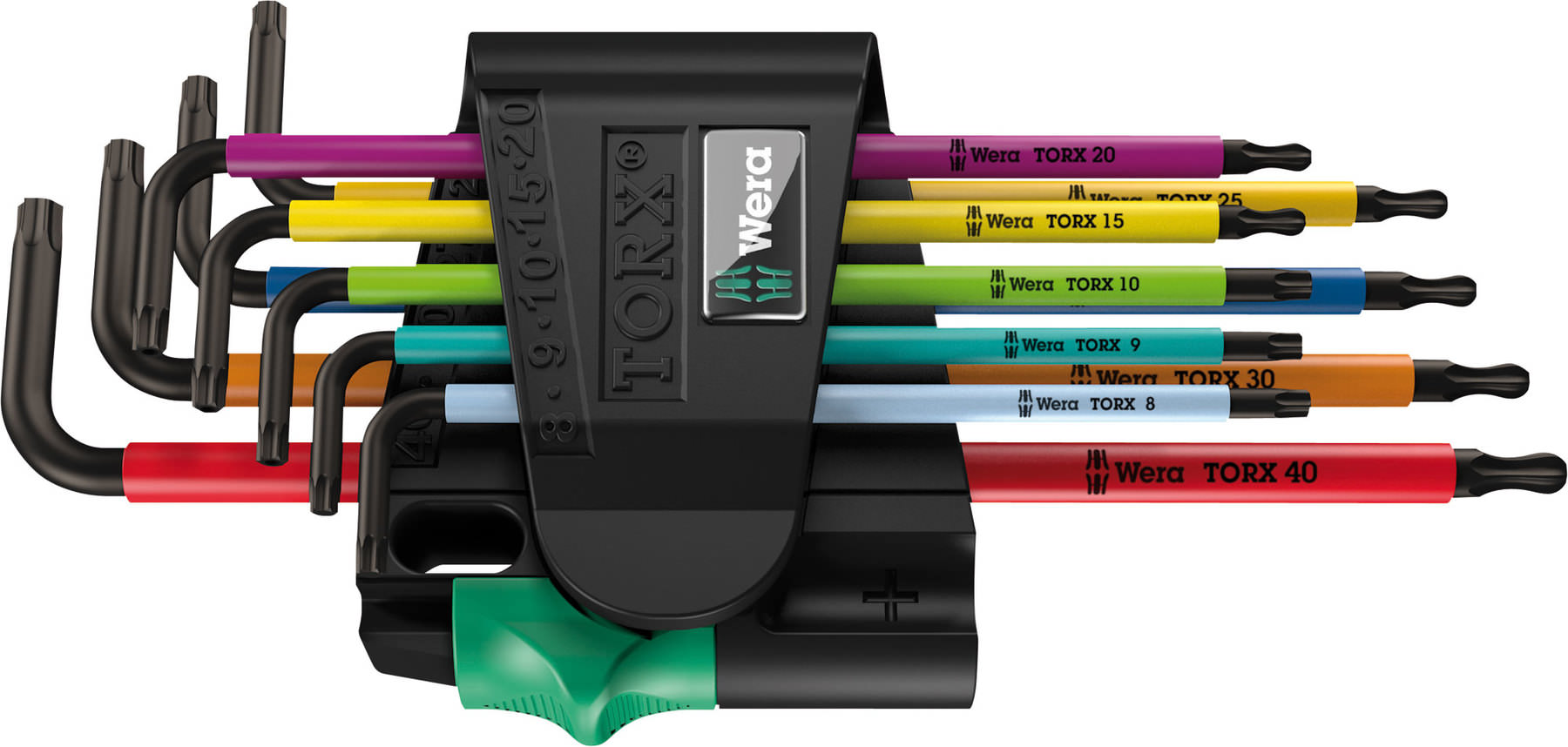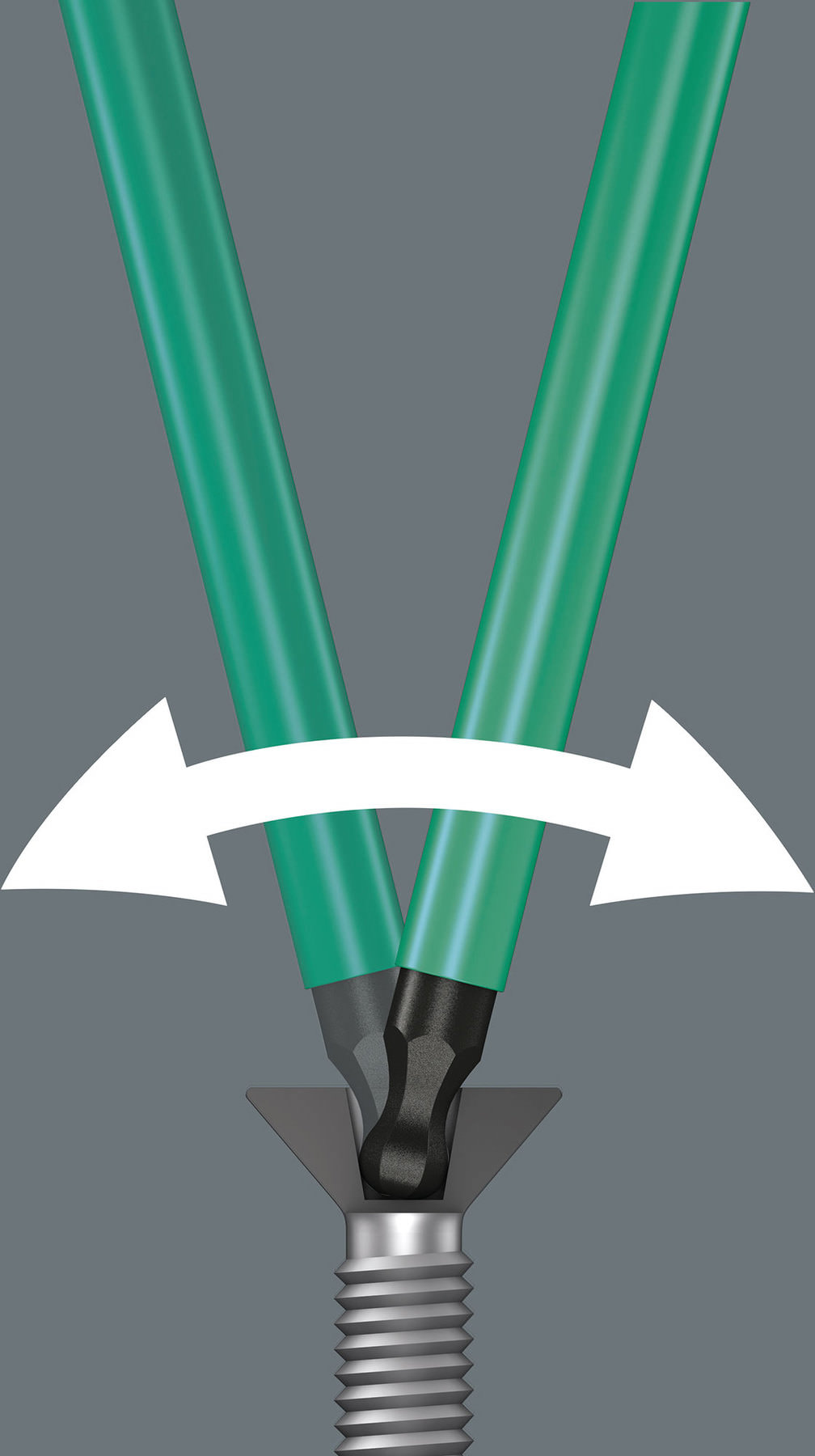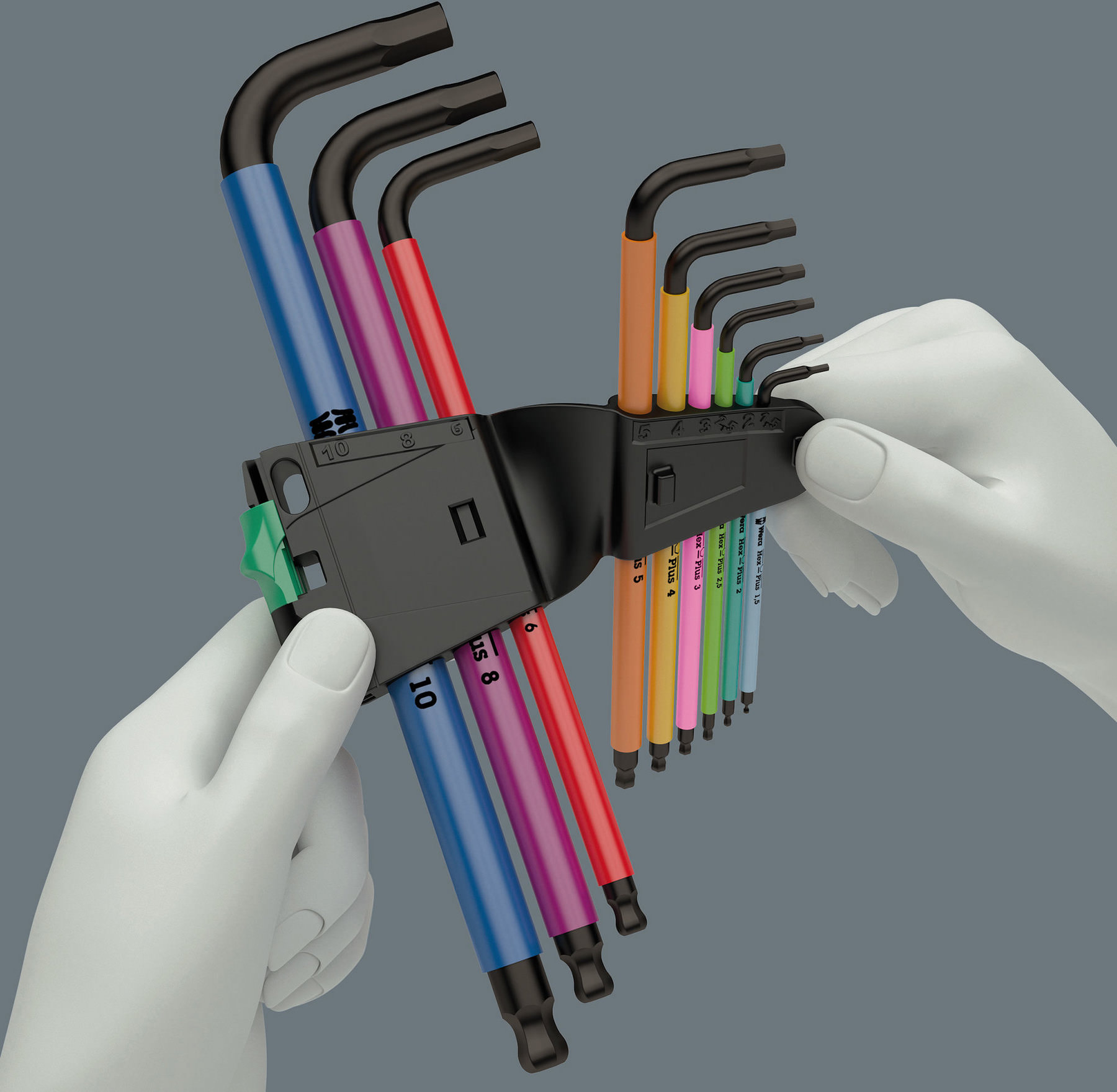 WERA L-KEYS
MULTICOLOUR TORX 9PC.
You have placed the following items in the shopping basket:
WERA L-KEYS
MULTICOLOUR TORX 9PC.
L-keys are extremely practical tools. They are always easy to grip, have two working ends, are slender enough to get into narrow spaces, and come in every imaginable variation. The engineers at Wera decided they would like to come up with an even better L-key. And the end result was the 9-piece Wera 967 SPKL/9 Torx Bo Multicolour L-key set with sleeve-protected BlackLaser finish.
This professional set is ideal for Torx socket screws, including screws with anti-tamper pin (Bo = security hole). The Torx Bo end is on the short shaft, and the Torx ball end on the long shaft. This makes them suitable for working at a slight angle.

The plastic sheath (SPKL) makes the L-keys easier to grip and also gives a more comfortable and secure grip, including at low temperatures. The colour coding and inscription make it easy to find the size you need instantly. The wear-resistant clip ensures that the L-keys are securely held together yet easy to remove.

All the keys are kept together in a special clip with magnetising device.
9 L-keys: 1 x TX 8 x 76 (1); 1 x TX 9 x 79 (1); 1 x TX 10 x 85 (2); 1 x TX 15 x 90; 1 x TX 20 x 96; 1 x TX 25 x 104; 1 x TX 27 x 112; 1 x TX 30 x 122; 1 x TX 40 x 132
1) Version without security hole or ball point on the long shaft.
2) Version without ball point on the long shaft.
List of compatible motorcycles
Manufacturer details: Wera

Tools. From Ideas.

Expertise from Germany for more than 70 years Wera from Wuppertal stands for the development and production of high-quality and innovative tools. Since the company was founded it has concentrated mainly on assembly tools for screws and nuts and is one of the worlds leading manufacturers in this field. Wera continues to delight its users with unusual and innovative product ideas and is rightly rated one of the five most innovative small and medium sized companies in Germany. Many of these innovations, for example the Zyklop ratchet or the versatile Kraftform screwdriver and bit sets, are now available at Louis. For all its products, Wera guarantees reliable quality for professional users in the industry and trade.
The ratings will be available to you again soon.
+400 brands
2-year right of return
Fast delivery
Worldwide shipping