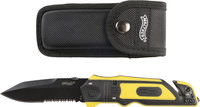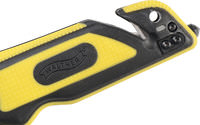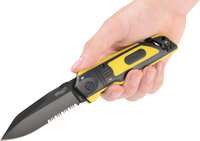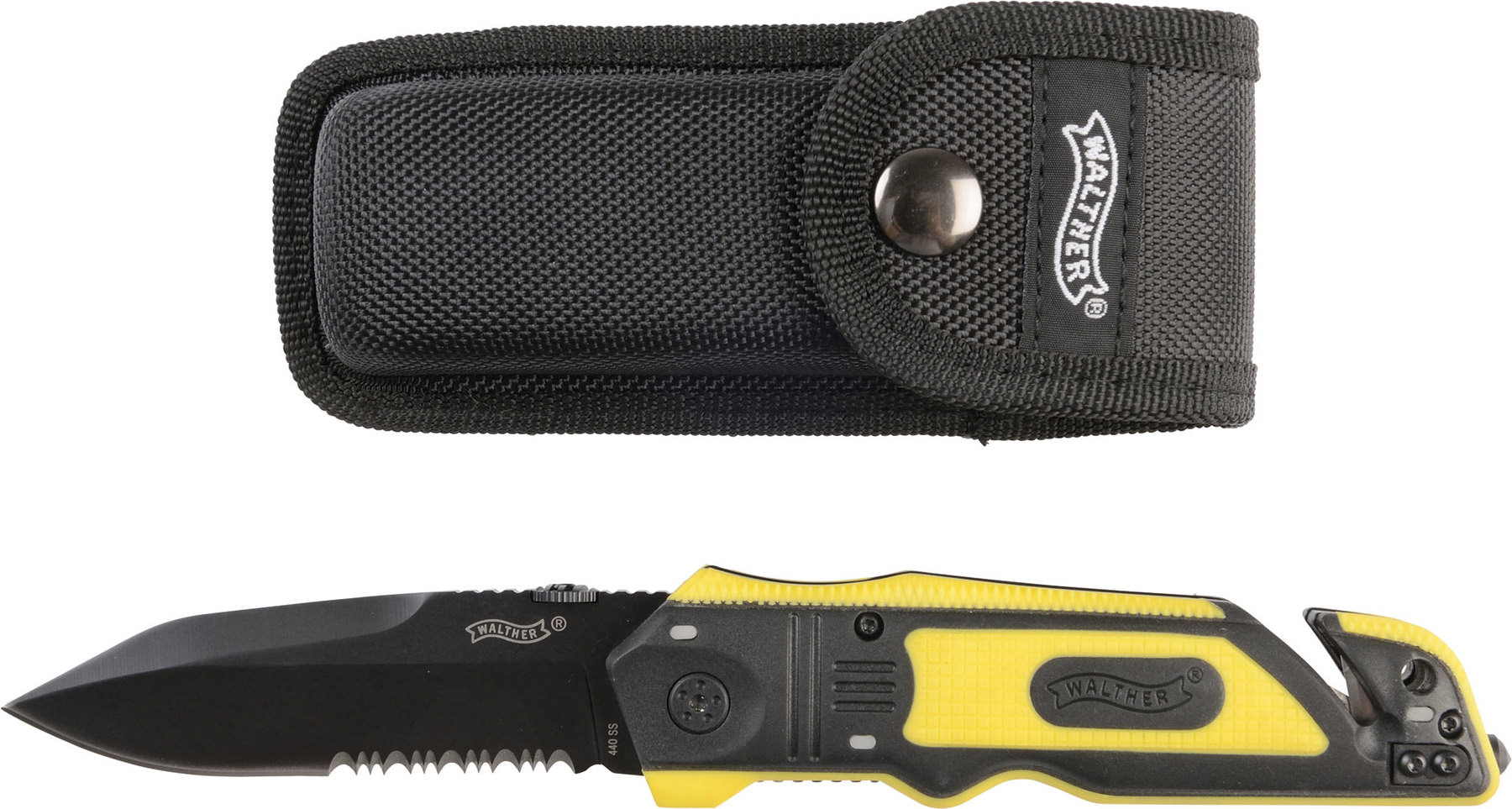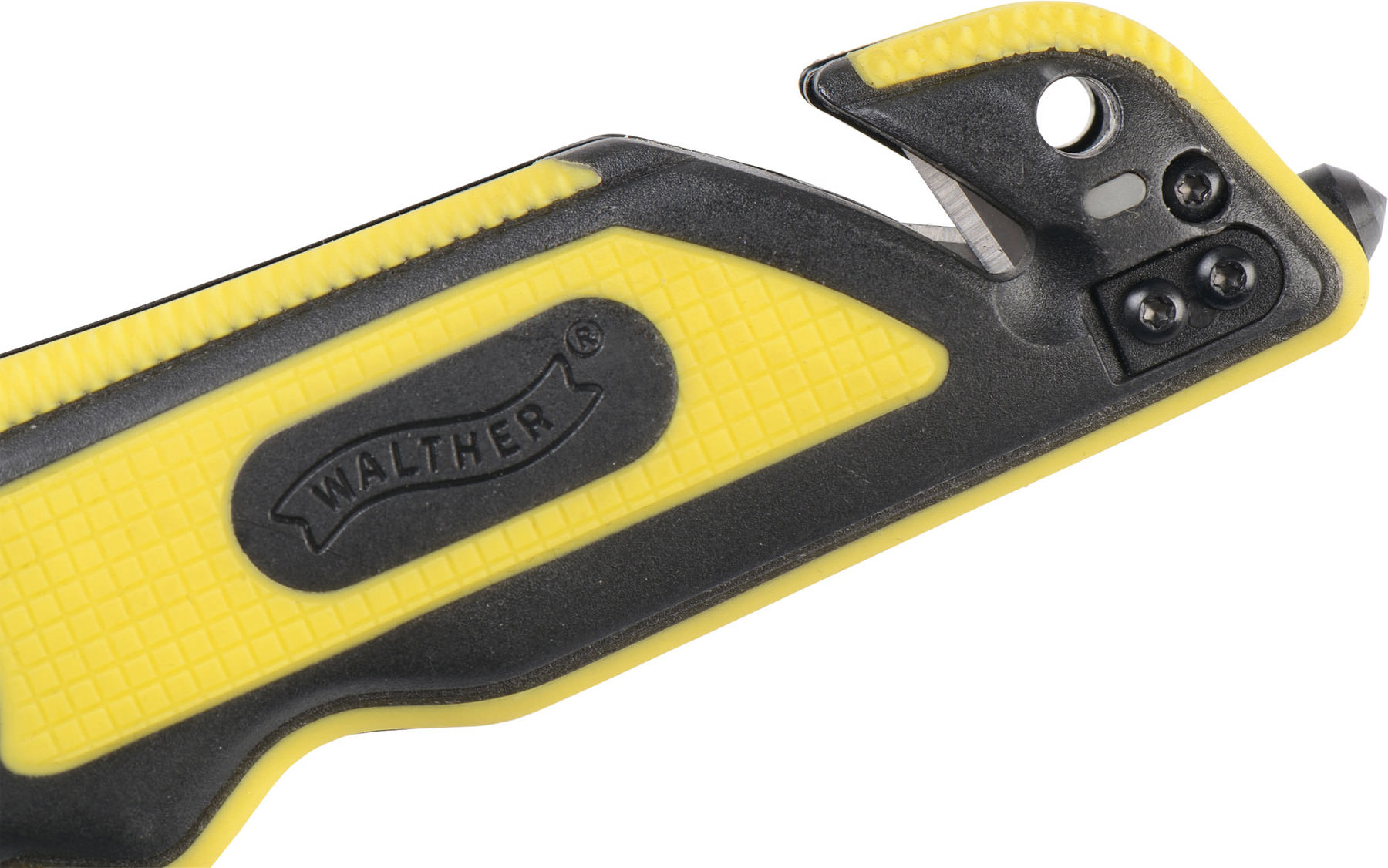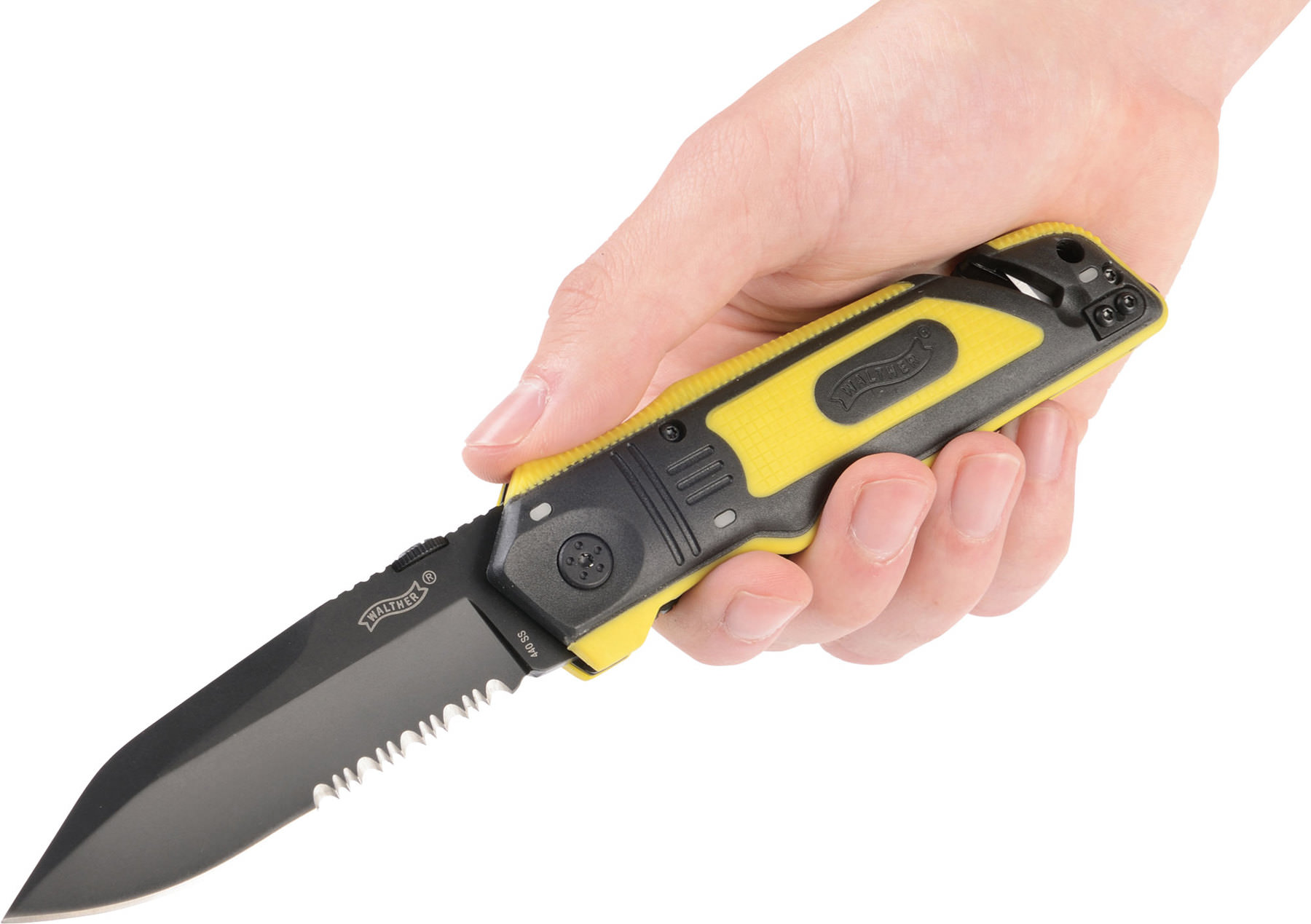 WALTHER RECUE KNIFE
WITH HOLSTER
You have placed the following items in the shopping basket:
WALTHER RECUE KNIFE
WITH HOLSTER
WALTHER Rescue Knife

This knife can save lives!
Large, black-coated 440 grade steel blade with serrated rear third is ideal for cutting through ropes and belts. Flipper on rear of blade makes for quick and easy opening, even with gloves. The Walther Rescue Knife is locked via a linerlock mechanism. The handle incorporates a belt-cutter and glass-breaker, which can be indispensable in an emergency.
Each side of the handle has yellow rubber inserts and three fluorescent dots to make the knife easier to find in the dark. Includes hard-wearing Cordura belt sheath with safety lanyard.

Further features:
Carrying clip
Eyelet for knife chain etc.

Dimensions:
Overall length: 223 mm (open) 130 mm (closed)
Blade length: 95 mm
Weight: 162 g

Notice from the German Weapons Act (WaffG of 25 July 2009/§ 42a):
One-handed-opening knives or fixed-blade knives may be carried on your person in cases of legitimate interest. "Legitimate interest" applies if you use the knife in your profession, in the practice of traditional customs, in sport (e.g. hunting, angling, etc.) or for a widely accepted purpose.
If you are travelling abroad, please note:
Before commencing your journey, you should check the regulations concerning the carrying of knives and other weapons which apply in the countries you intend to visit. The legal situation in other countries may differ considerably from German regulations. In some countries, you may risk incurring costly fines or even imprisonment!

If you are ordering from outside Germany, please note:
Before placing your order, you should check the legal regulations which apply in your country for the import and carrying of one-handed-opening or fixed-blade knives. In some countries, you may risk incurring costly fines or even imprisonment!
Manufacturer details: Walther

Innovation based on tradition!

Today, the long-established German firm also produces high-quality, robust outdoor equipment. Its knives, multitools and flashlights are highly developed and extremely reliable tools - equally valuable for camping holidays and trekking expeditions. In addition to the versatile multitool and the small but powerful flashlights, another useful item for bikers is the Rescue Knife, which you can open and use without taking your gloves off when you are rushed for time.
The ratings will be available to you again soon.
+400 brands
2-year right of return
Fast delivery
Worldwide shipping