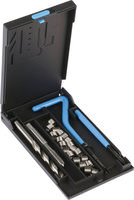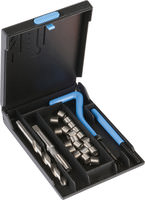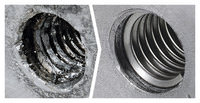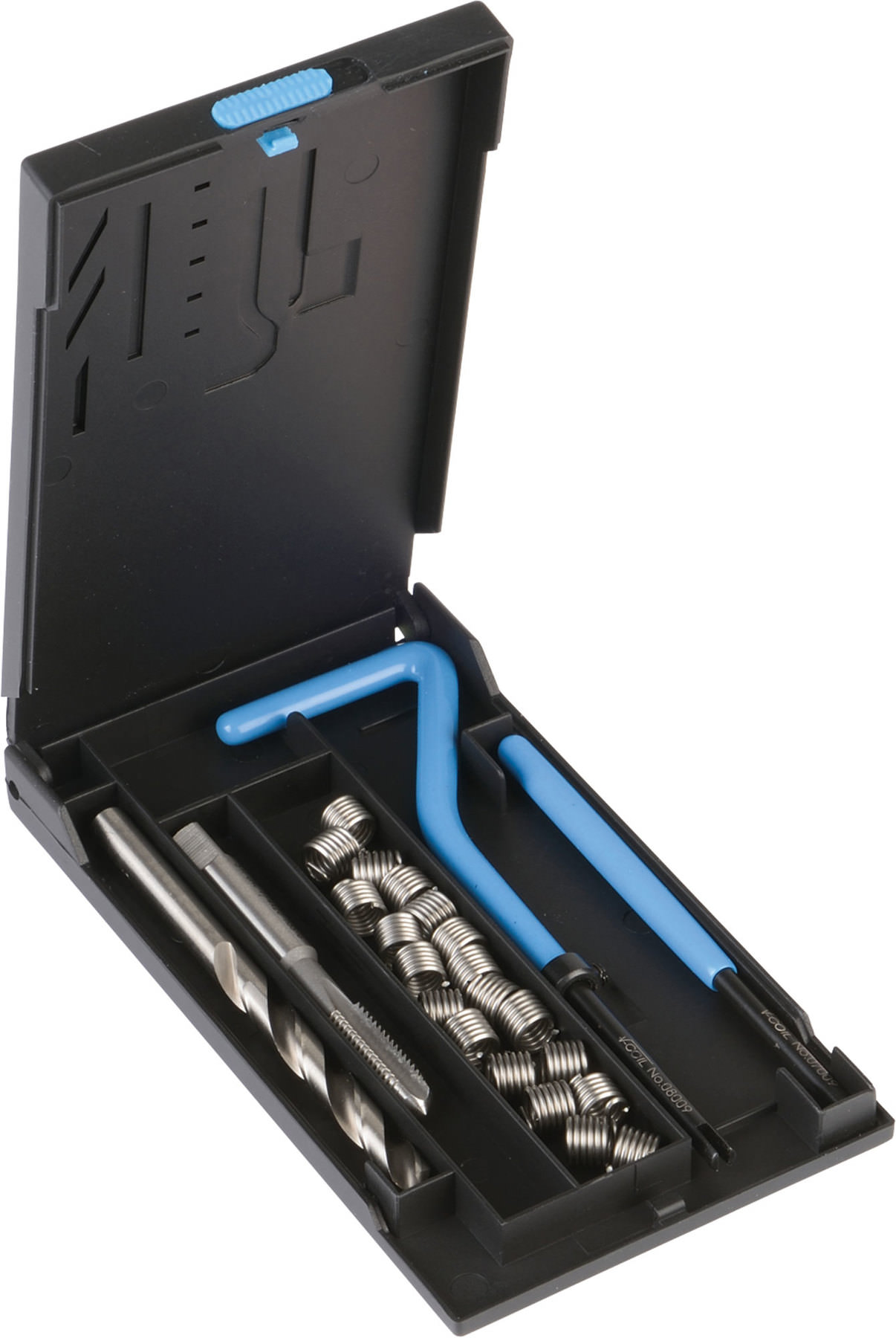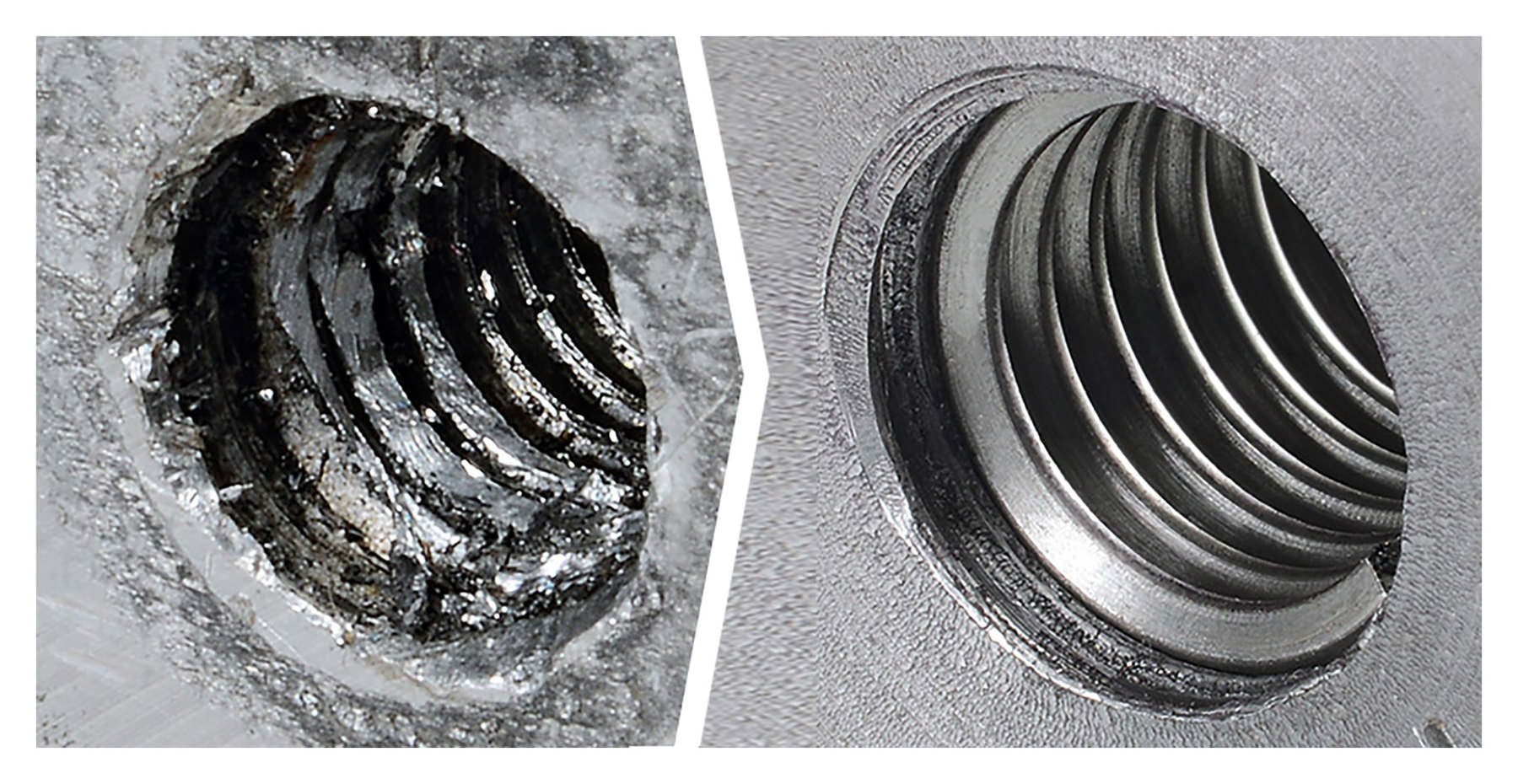 V-Coil thread repair kits imperial
(US-thread sizes)
You have placed the following items in the shopping basket:
V-Coil thread repair kits imperial
(US-thread sizes)
Like anything else, threads do not last for ever. So we present the professional repair solution for defective threads of all kinds: The V-Coil Thread Repair Set.
The V-Coil inserts are made of high-grade nickel-chromium stainless steel and make for strong internal threads that are temperature- and corrosion-resistant.
The sets are available for different sizes: Metric (fine and regular threads) and imperial (US thread sizes).

Comprises:

HSS drill, finishing tap, installation tool and tang breaker
Manufacturer details: V-Coil

V-Coil
Professional thread repair, made in Germany
V-Coil has been THE synonym for high-quality thread repair kits for decades. Behind the "V" in V-Coil is the Völkel company from Remscheid, Germany's secret tool capital. Louis offers the V-Coil thread repair kits and refill packs with thread inserts in many metric and imperial thread sizes.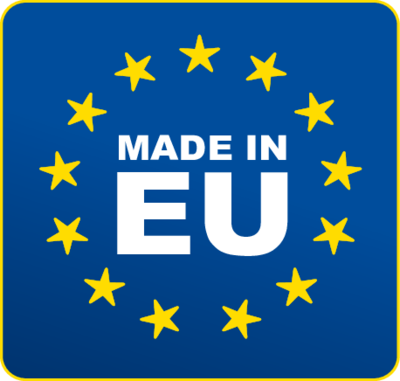 Made in the European Union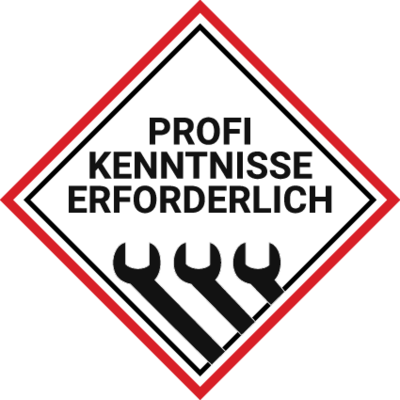 Professional technical expertise is essential to fit this article. We therefore urge you to have it installed by a motorcycle workshop!
The ratings will be available to you again soon.
+400 brands
2-year right of return
Fast delivery
Worldwide shipping