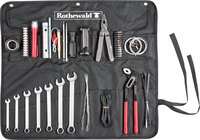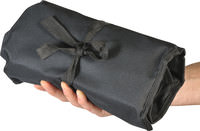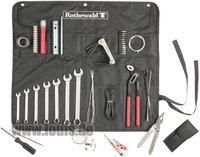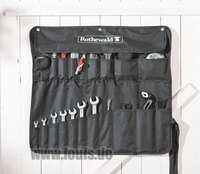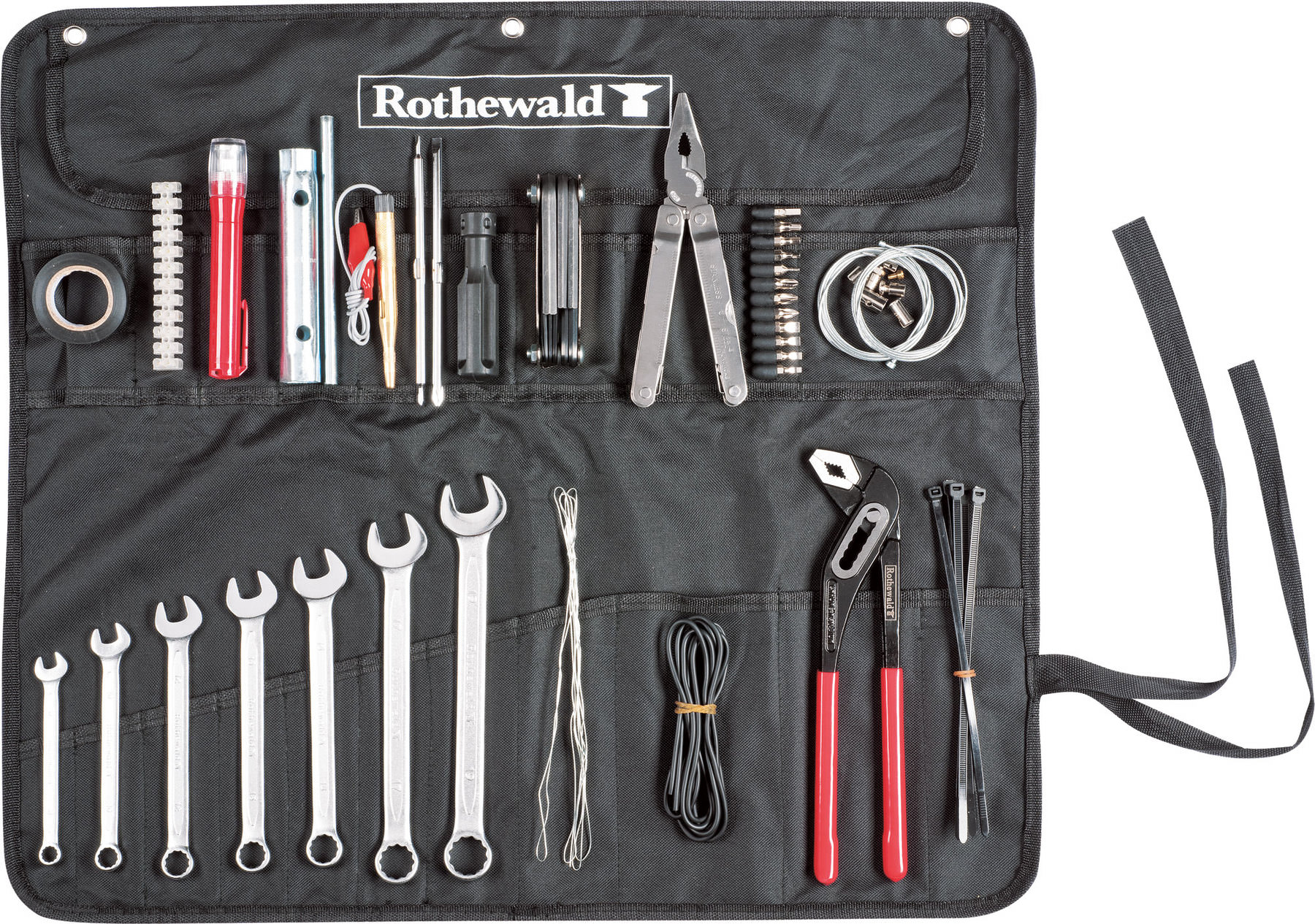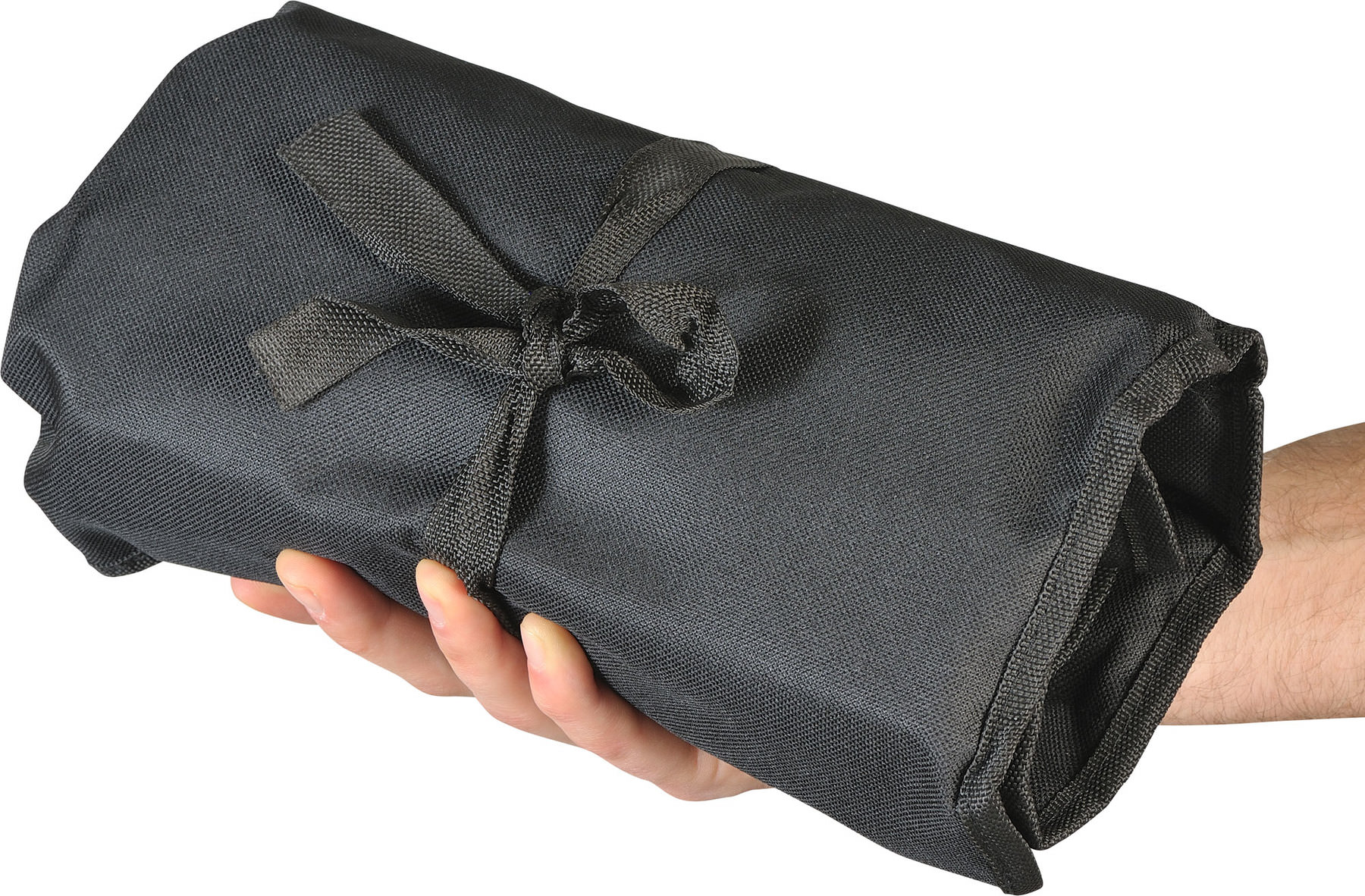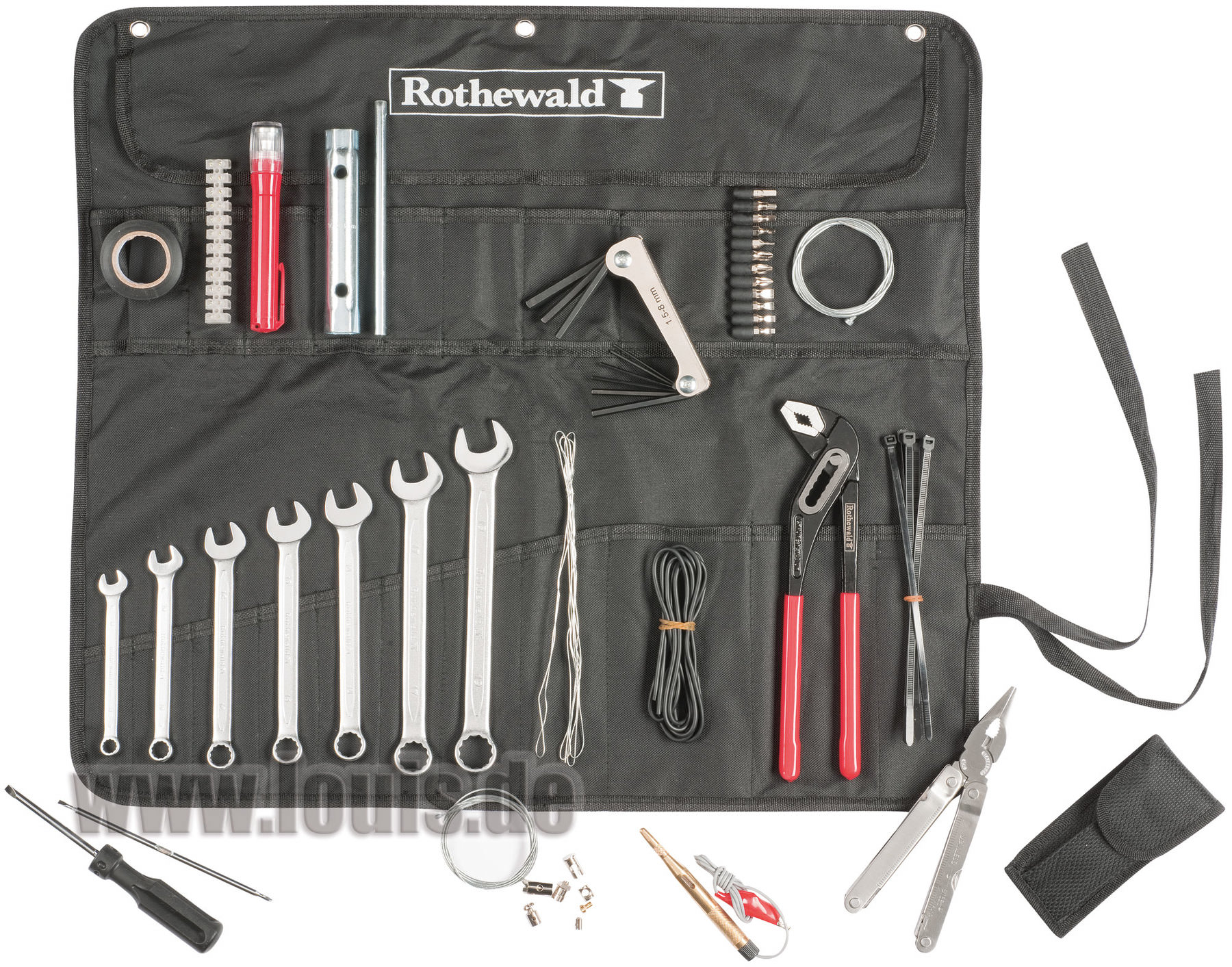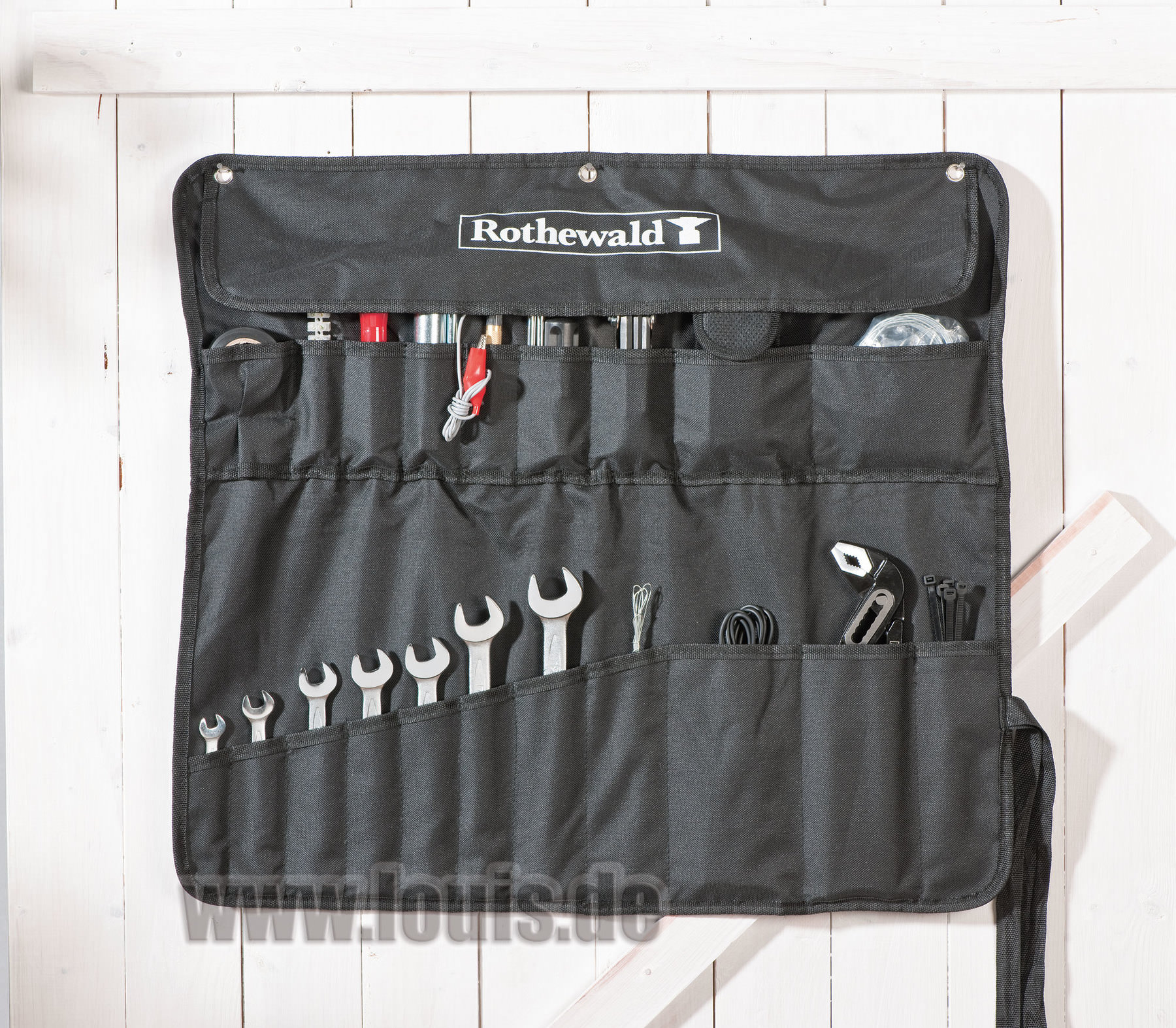 ROTHEWALD MOTORCYCLE
TRAVEL TOOLKIT, 51-PIECE
You have placed the following items in the shopping basket:
ROTHEWALD MOTORCYCLE
TRAVEL TOOLKIT, 51-PIECE
Who knows best what tools you should always take with you when you're touring? The answer is, of course, experienced touring bikers. And it is precisely their suggestions and experience, gained over thousands of miles on the road, that Rothewald applied when designing this 51-piece travel tool kit for your next tour.
The compact tool case contains all those useful tools that you wished you'd had with you on occasions in the past:
7 combination (open/box end) wrenches in sizes 8, 10, 12, 13, 14, 17 and 19 mm
9-piece set of chrome vanadium steel hexagon keys in handy fold-up design. Sizes: 1.5, 2, 2.5, 3, 4, 5, 5.5, 6 and 8 mm
1 groove-joint pliers 240 mm
1 interchangeable-shaft screwdriver with 2 slotted blades, sizes 3 mm and 6 mm and 2 Phillips, sizes PH0 and PH2
1 tubular spark plug wrench, sizes 16 mm and 18 mm
1 test lamp: 6 V to 24 V
1 flashlight, incl. batteries
5 cable ties
14-piece cable and nipple repair set
1 roll of insulating tape
2 metres of binding wire
2 metres of electric cable, cross-section 1.5 mm²
1 strip of terminal blocks
1 multitool with eight functions: knife, can opener, piercing tool, saw, awl, scissors, bit holder and combination pliers plus 12 bits (3 Phillips, 4 slotted, 5 hexagon), all in a rugged, water-repellent nylon wallet/roll with belt strap.
dimensions unrolled: HxWxD: 500 x 580 x 40 mm
dimensions rolled up: HxWxD: 250 x 140 x 80 mm
Good to know:
The roll also has two eyelets for hanging up on your motorcycle or when using at home, in the garage or repair shop.
Manufacturer details: Rothewald

Tools for generations

Working on your motorbike is fun. But only if you have the right tools. There's nothing more frustrating than a rounded-off screw head on your machine. DIY mechanics who would like to avoid such mishaps, should choose tools from Rothewald. As soon as you pick up a Rothewald tool, you can feel that the firm's slogan "Tools for generations" is meant to be taken seriously. From socket set to synchroniser, or from motorcycle hoist to pair of gloves, you need look no further than Rothewald to find everything that makes a well-equipped workshop. It's good to know you can rely on your tools 100%.
Writing review is not available
We are currently working on the implementation. The feature will be available soon.
Issue 11-2017
In its 11-2017 issue, "Motorradfahrer" magazine tested various tool bags The Rothewald Motorcycle Travel Tool Kit was awarded a BEST BUY: The following features were given special mention:

- Contains what you need to get your motorcycle back on the road in most cases
- Inexpensive
- Insulation tape, electrical cables, control cable set for emergencies, binding wire and terminal blocks
Issue 6-2012
In its 6-2012 issue, "Tourenfahrer" magazine tested various travel tool kits. The Rothewald motorcycle travel tool kit was awarded a Best Buy, and the following verdict:

" The travel tool kit from Rothewald really offers everything, from slip-joint pliers and multitool with nail scissors through to terminal blocks. The electrical section includes insulating tape and a test lamp. The slip-joint pliers are enough to make any plumber's eyes light up, and the kit even includes a 14-piece cable and nipple repair set..."
+400 brands
2-year right of return
Fast delivery
Worldwide shipping