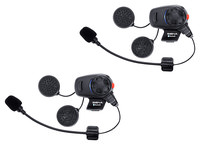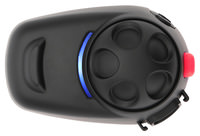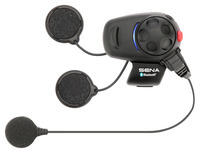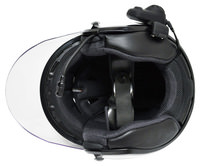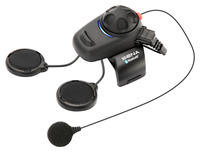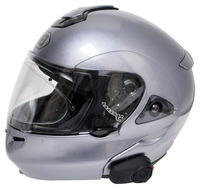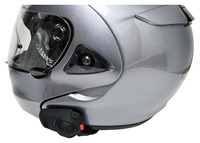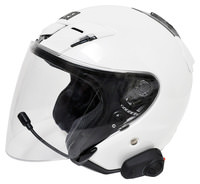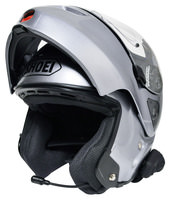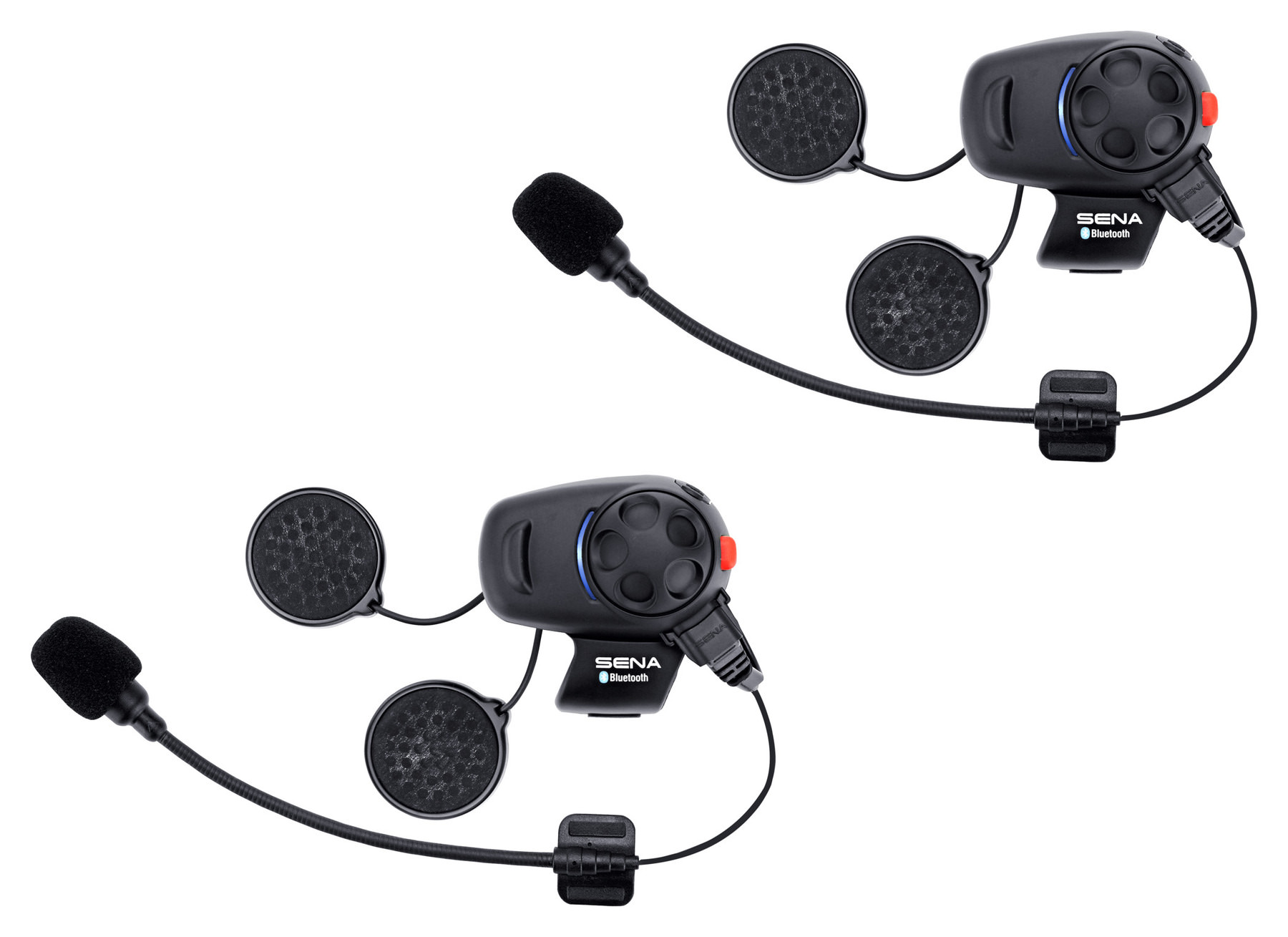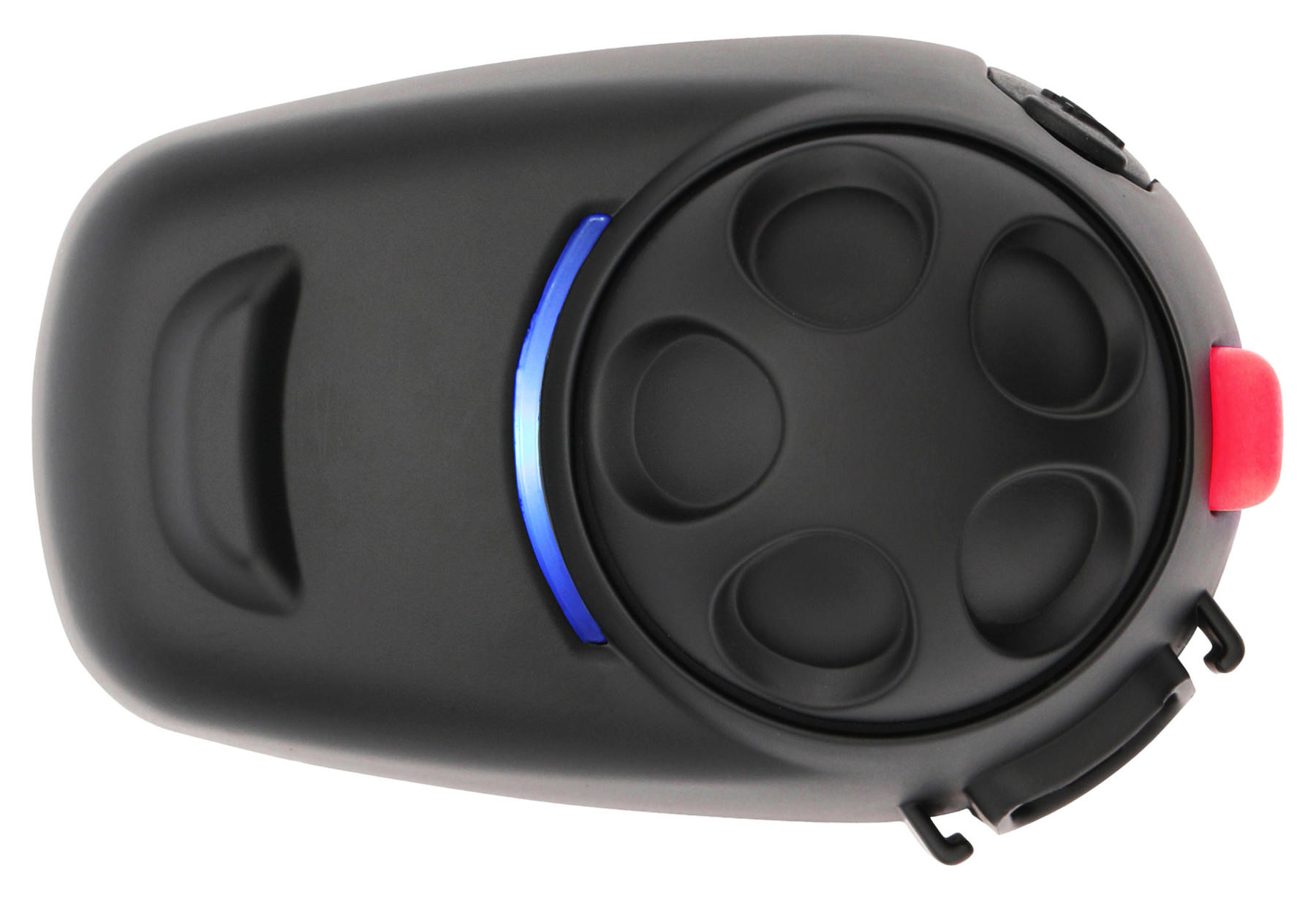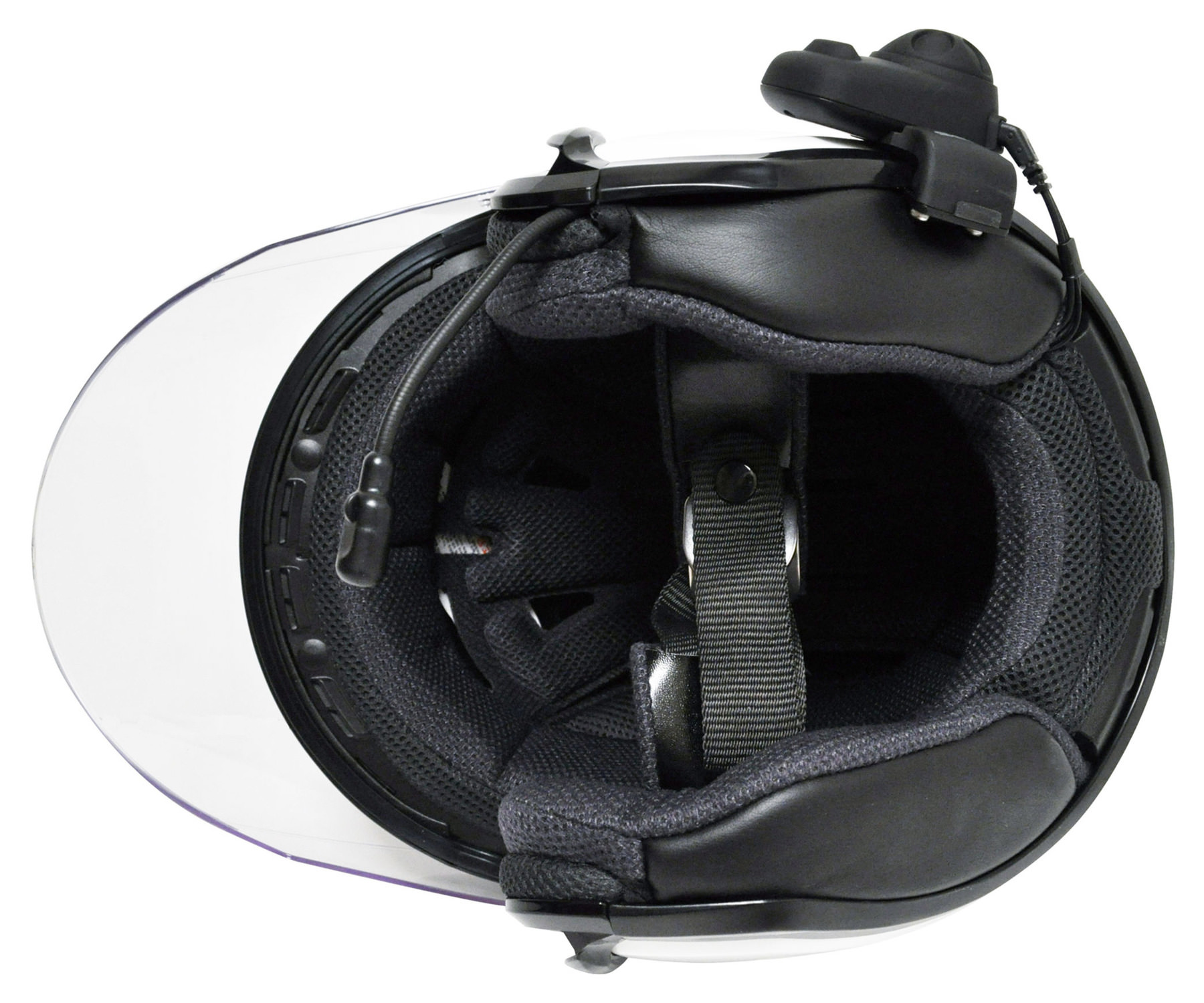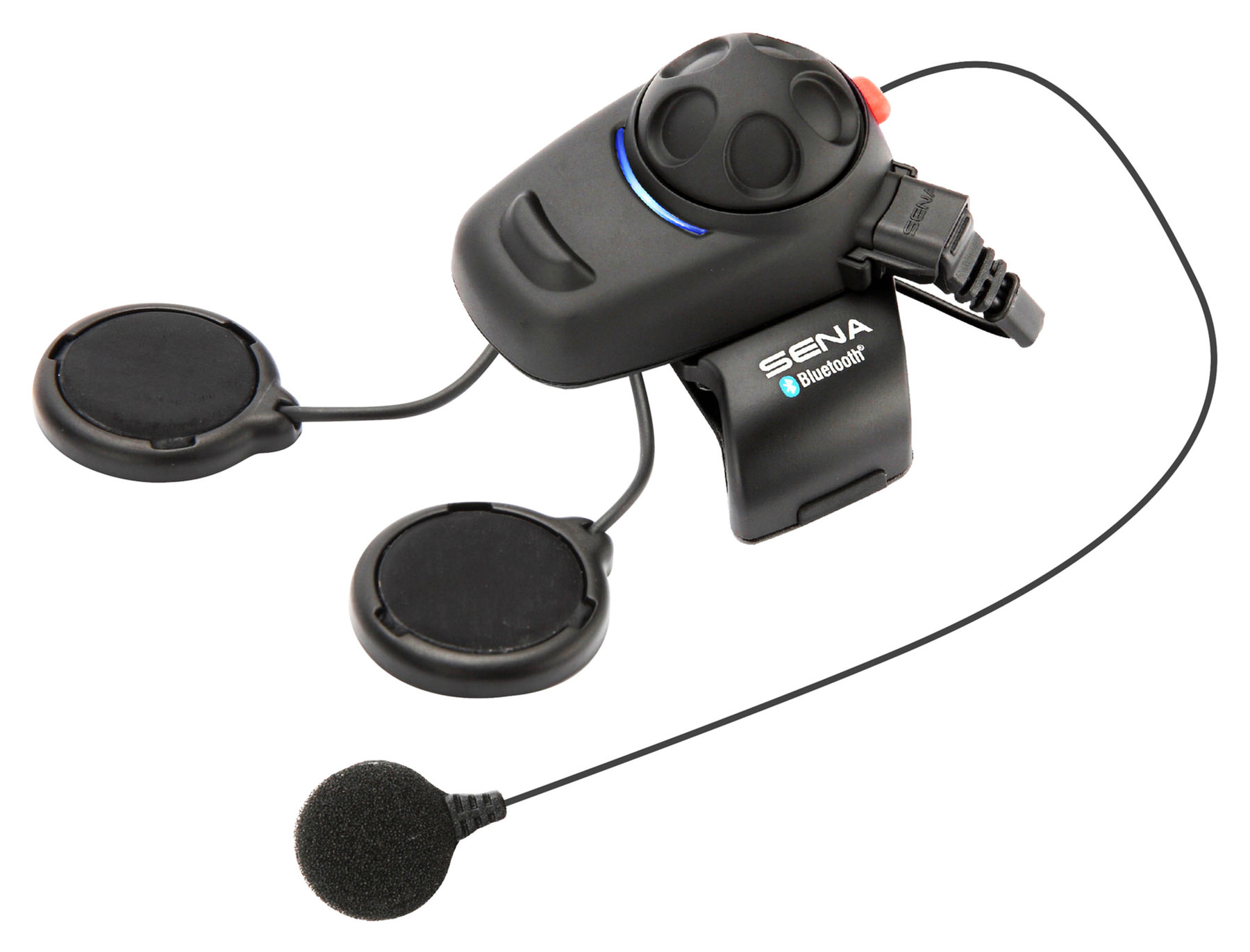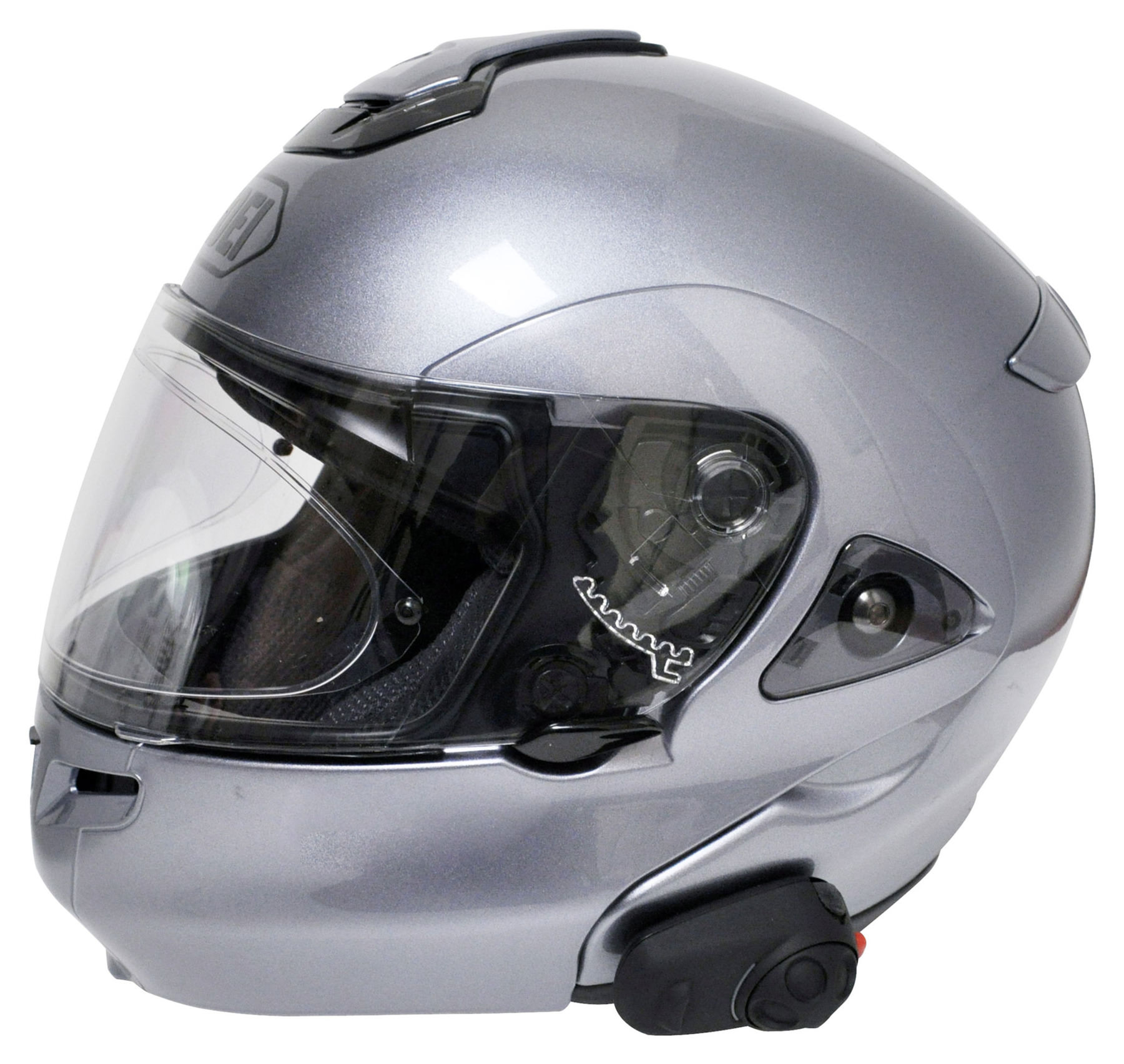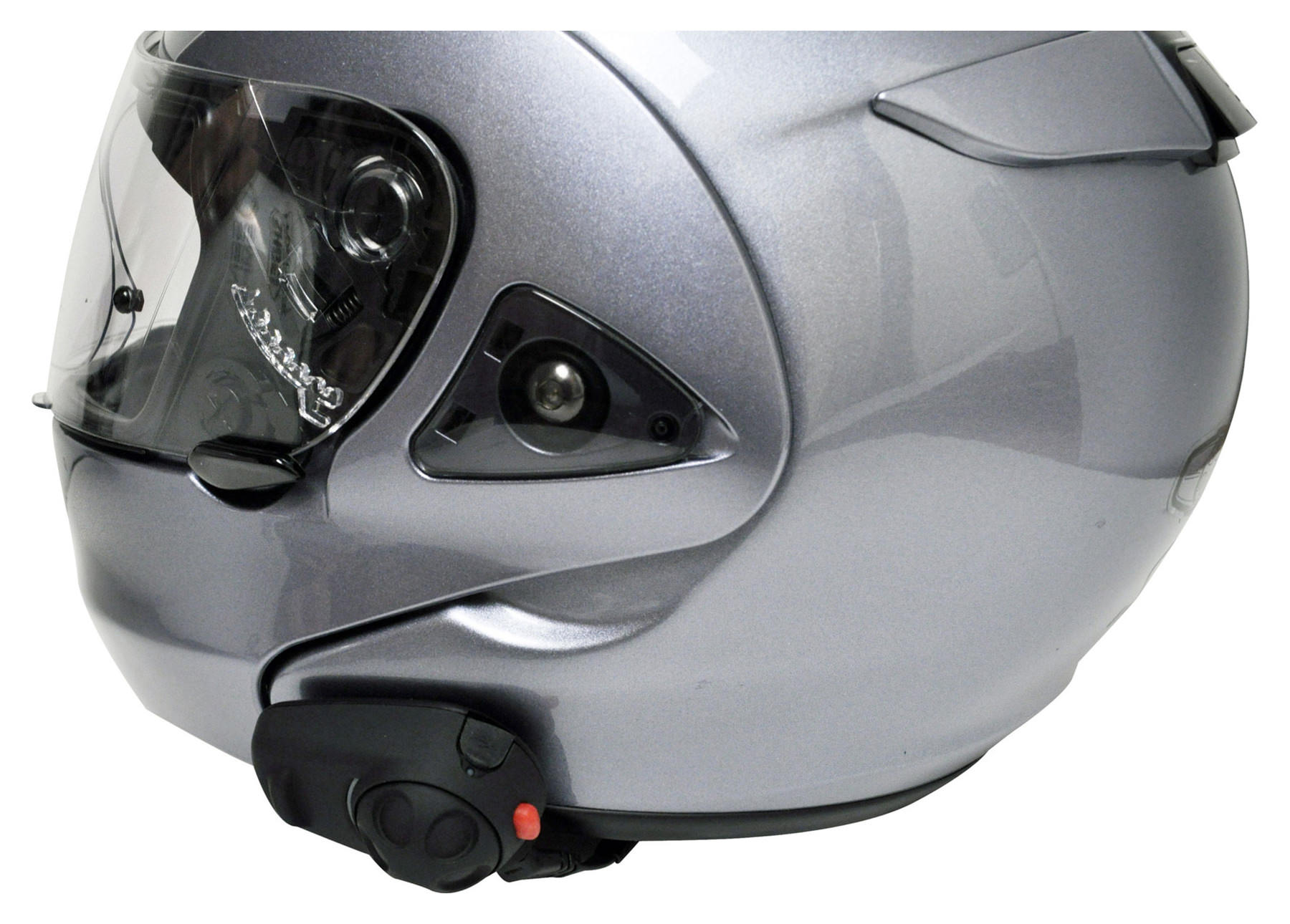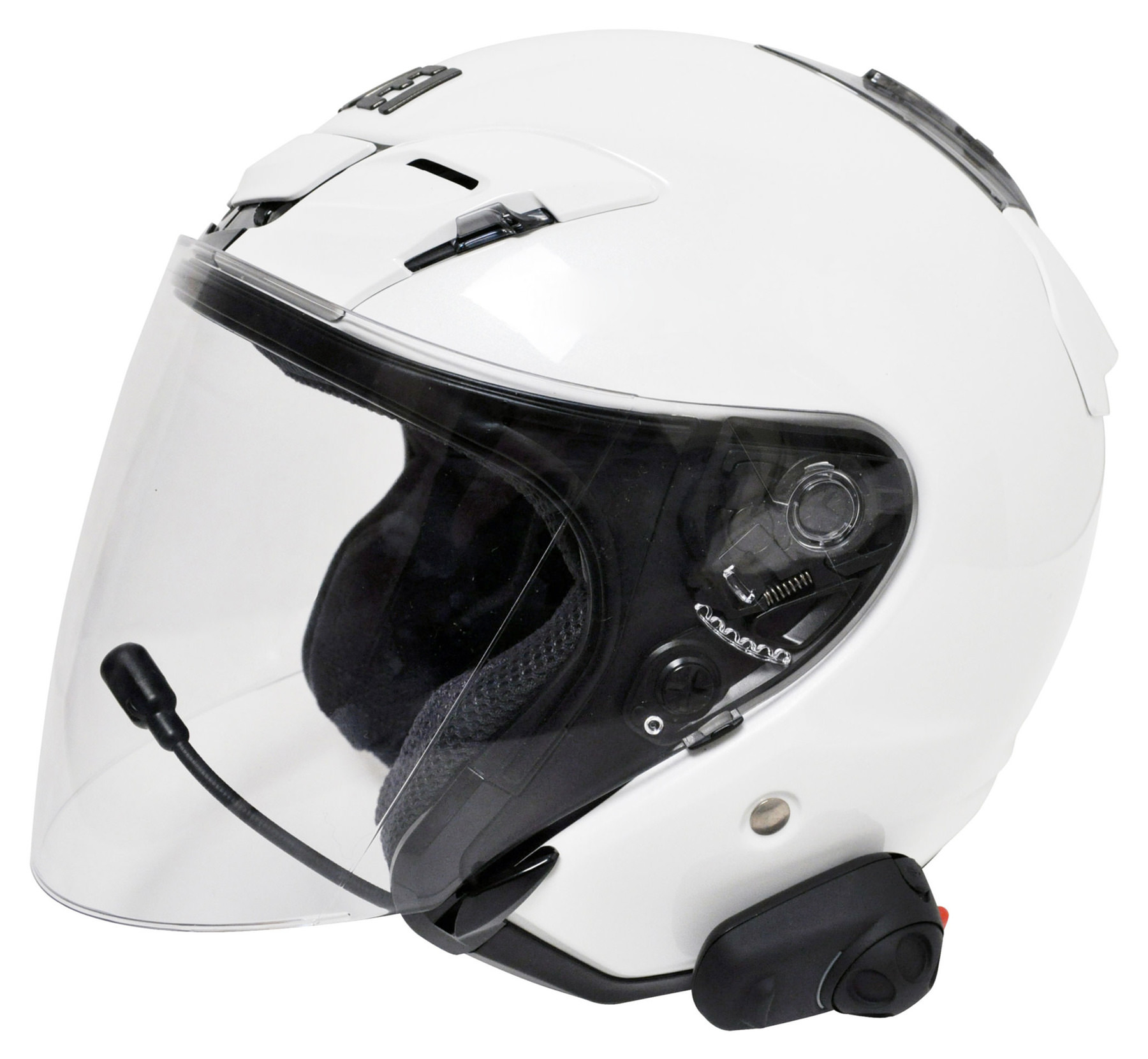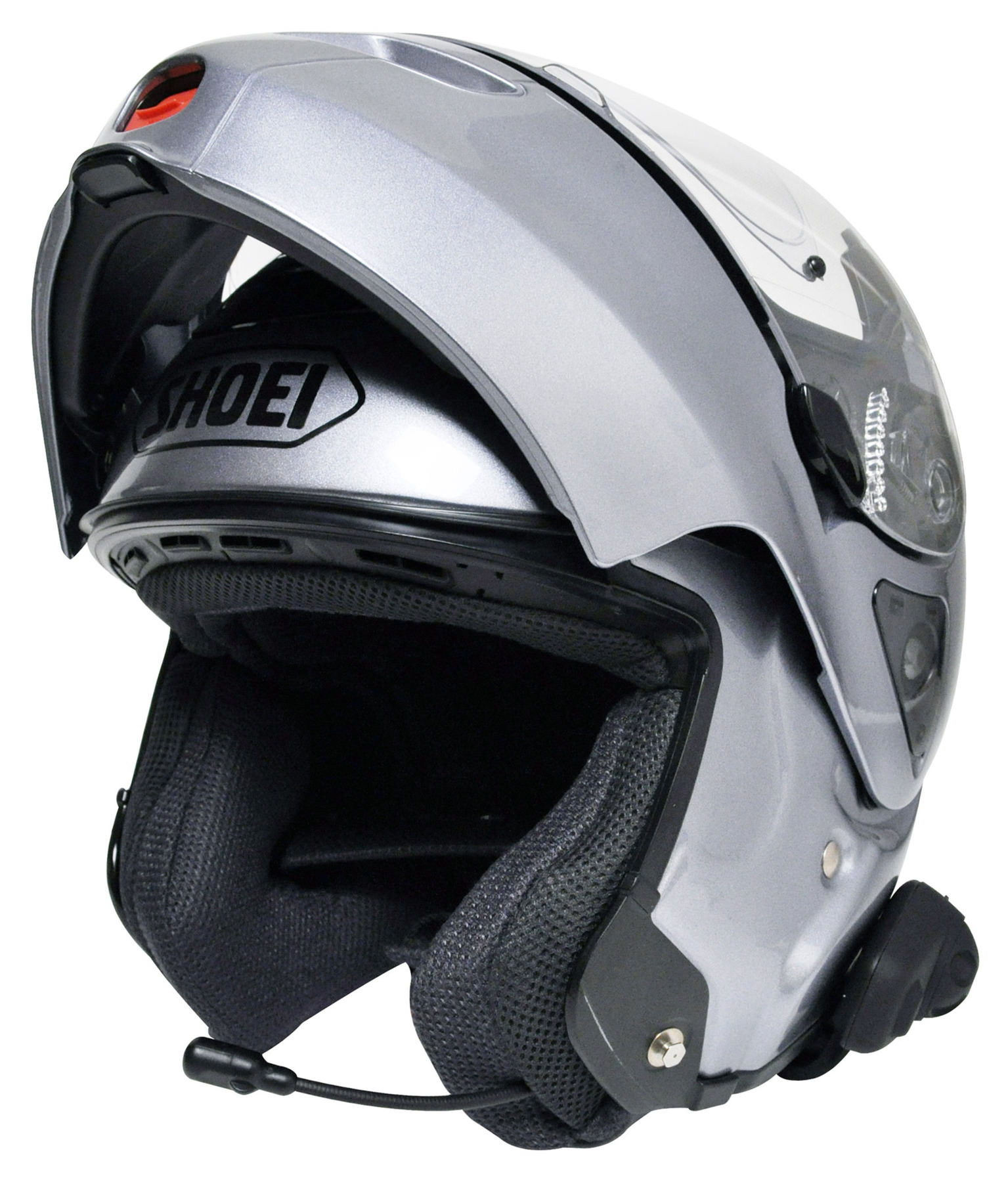 SENA SMH5-10 UNIVERSAL
DOUBLE SET
You have placed the following items in the shopping basket:
SENA SMH5-10 UNIVERSAL
DOUBLE SET
SENA SMH5 Universal Bluetooth Headset
(Dual set, including detachable wired and boom microphone)

The SMH5 Universal is a Bluetooth stereo headset designed specifically for bikers. It features a Bluetooth intercom with a range of up to 400 m (with 4 users) plus lots of other functions that are very intuitive and easy to use with the ingenious, glove-friendly Jog Dial/pushbutton. With the SMH5, you can receive calls on your Bluetooth-enabled mobile phone and listen wirelessly to music in stereo quality or spoken directions from a GPS sat nav via Bluetooth. You also have an intercom for full-duplex communication with your pillion rider or other bikers.

The latest Bluetooth and the advanced digital signal processing technology mean that the SMH5 offers first-class sound quality for incoming and outgoing audio signals. What's more, the ingenious Jog Dial/pushbutton makes the SMH5 very easy to use.

Universal attachment with clamping and/or adhesive mount plus the replaceable wired and boom microphone ensure that the SMH5 can be used with virtually any helmet, whether jet (open-face), flip-up or full-face.

Features:

Intercom connection (requires at least two SENA SMH5 units):
Bike-to-bike intercom for up to 4 bikers in toggling mode(1:1) and a range of up to 400 m
Rider-to-pillion intercom
Intercom communication with headsets from other makers (limited communication options; the Sena Headset is paired as a mobile phone)
Mobile phone connection:
Voice-activated call answer and reject (Vox technology) - so you never need to take your hands off the handlebar
Voice-activated call function and dialling (mobile phone must support voice activation)
Facility for simultaneous connection to two mobile phones
GPS sat nav connection:
Connection to compatible Bluetooth GPS sat navs (requires Bluetooth headset profile) for listening to navigation directions (e.g. Garmin zumo, TomTom Rider)
Other features:
Full duplex connection: simultaneous communication in both directions via intercom
A2DP Bluetooth Stereo protocol for wireless hi-fi stereo connection to A2DP-compatible mobile phones or MP3 players
AVRCP function - for remote control of music playback (Play, Pause, Track forward, Track back) with compatible mobile phones or MP3 players
Individual volume adjustment for each audio source
Noise-cancelling and echo-reducing digital signal processor
Reception of the same audio sound track (e.g. from MP3 player) for rider and passenger via A2DP
Menu status announcements
Software update via USB port (requirement: PC with Windows XP, 7 or 8 or Mac OS)
Sturdy and weather-resistant
Talk time: 8 hours
Standby time: up to 7 days
Device can be used while it is charging
Comprises:
2 x SENA SMH5 control units
2 x clamp mounts with removable wired and boom microphone and stereo speakers
2 x adhesive pad mounts (alternative to clamp mount)
2 x USB cables
4 x hook-and-loop stickers for attaching the speakers in the helmet
2 x hex keys
Instructions for Use
Manufacturer details: Sena

SENA - Bluetooth Innovator in the Motorcycle and Outdoor Activities

SENA has been developing and producing wireless Bluetooth communication systems for industry since 1998. As the company boss is a biker himself and was dissatisfied with the Bluetooth headsets from other manufacturers, Sena also began producing communication solutions for bikers in 2010. The devices developed from practical experience are already well established on the US market and have won numerous independent comparative tests, not least because they are extremely simple and intuitive to use. Even when wearing motorbike gloves, it's easy to find the ingenious JogDial/push button at full speed instead of having to search for lots of different buttons. We are pleased that we are now also able to offer sophisticated Sena communication systems in Germany.


Bluetooth is a wireless technology standard for exchanging data over short and medium distances.

If you're looking to equip your new helmet with a new communication and entertainment system, why not let us carry out the installation for you professionally before we ship the helmet to you. This will save you time, and the system is ready to use immediately. Simply add this service (Order no. 10000130) to your shopping basket when you place your order.

You will find a list of all the communication systems that are compatible with your helmet under "Features" on the relevant helmet page.

For just EUR 24,99 per helmet, our experts will be pleased to provide this service.
Product details
Intercom conferencing (Mesh):

No function

User interface:

Jog Dial + 1 button

Bluetooth specification:

Bluetooth 3.0

Mounting:

Helmet mounting via adhesive pad- or clamp mount

Smartphone app for easy operation:

no App

Microphone types:

Cable- and hybrid-boom microphone

Intercom conferencing (Bluetooth):

Up to 2 users

Maximum standby time:

7 days

Maximum talk time:

8 hours

Maximum range between 2 devices:

400 meter

Weather protection:

splashwater proof
Overview of product features
Driver to passenger intercom
Bike-to-bike intercom
Full-Duplex (intercom)
Mobile Phone Connectivity
Sat nav connectivity
Software Updates
MP3-Connectivity (wireless via A2DP)
Stereo sound (A2DP)
Remote control is possible (AVRCP)
Spoke status announcements
Use while charging
Universal intercom with different brands
Connection with two mobile phones
Music sharing with passenger
Voice controlled phonecall acceptance/denial
The ratings will be available to you again soon.
Issue 5-2016
"Motorradfahrer" magazine tested nine headsets in its 5-2016 issue. The Sena SMH5 (along with two other headsets) was awarded a MOTORRADFAHRER RECOMMENDATION. The following features were given special mention:

- Very good music and good phone call quality even at high speeds
- User-friendly
- Easy to install
- Simple GPS sat nav pairing
- Super value for money
+400 brands
2-year right of return
Fast delivery
Worldwide shipping