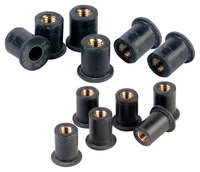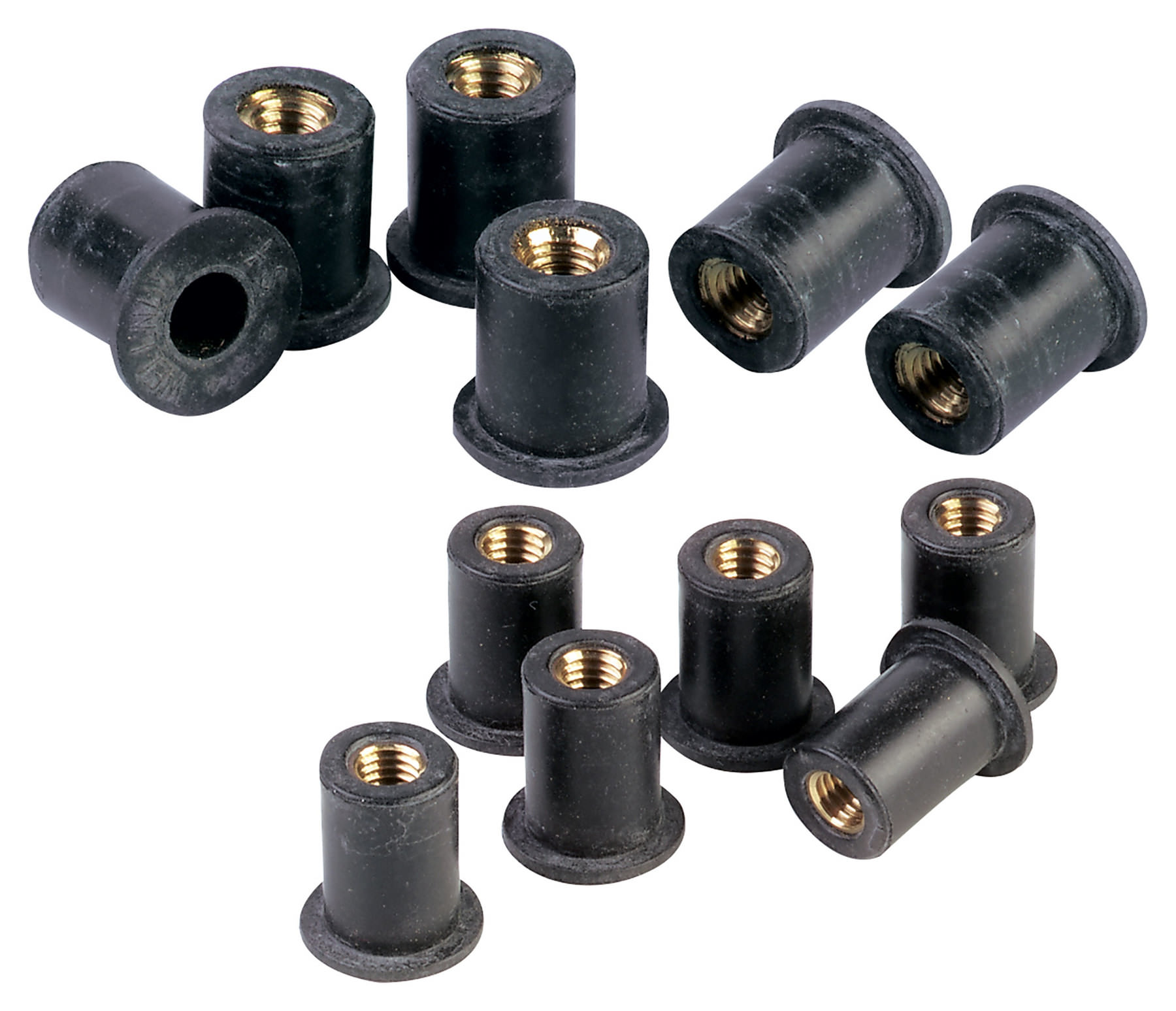 You have placed the following items in the shopping basket:
Rubber nut set
PACK OF 6
Every motorcycle vibrates when it's ridden, and in fact as soon as you start up the engine. The suspension and seat or saddle prevent the rider and passenger from being shaken up, which makes the ride far more enjoyable. But what about other mounted parts, such as fairings and windshields? Rigid connections could be damaged by the vibrations, or even fail completely. Rubber nuts help to solve this problem.
These special nuts are essentially a metal thread embedded in rubber. They allow attachments to be rubber-mounted yet still completely secure on your motorcycle. The connections are largely self-locking, so no need to grip with a wrench. This is a great advantage for inaccessible mounting points in the cockpit.
Available for M 4, M 5 and M 6 bolts. Set of 6.
M4 dimensions: Diameter 7.5 mm, length 12.5 mm
M5 dimensions: Diameter 9.5 mm, length 15 mm
M6 dimensions: Diameter 12.5 mm, length 15 mm
The ratings will be available to you again soon.
+400 brands
2-year right of return
Fast delivery
Worldwide shipping