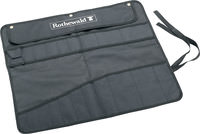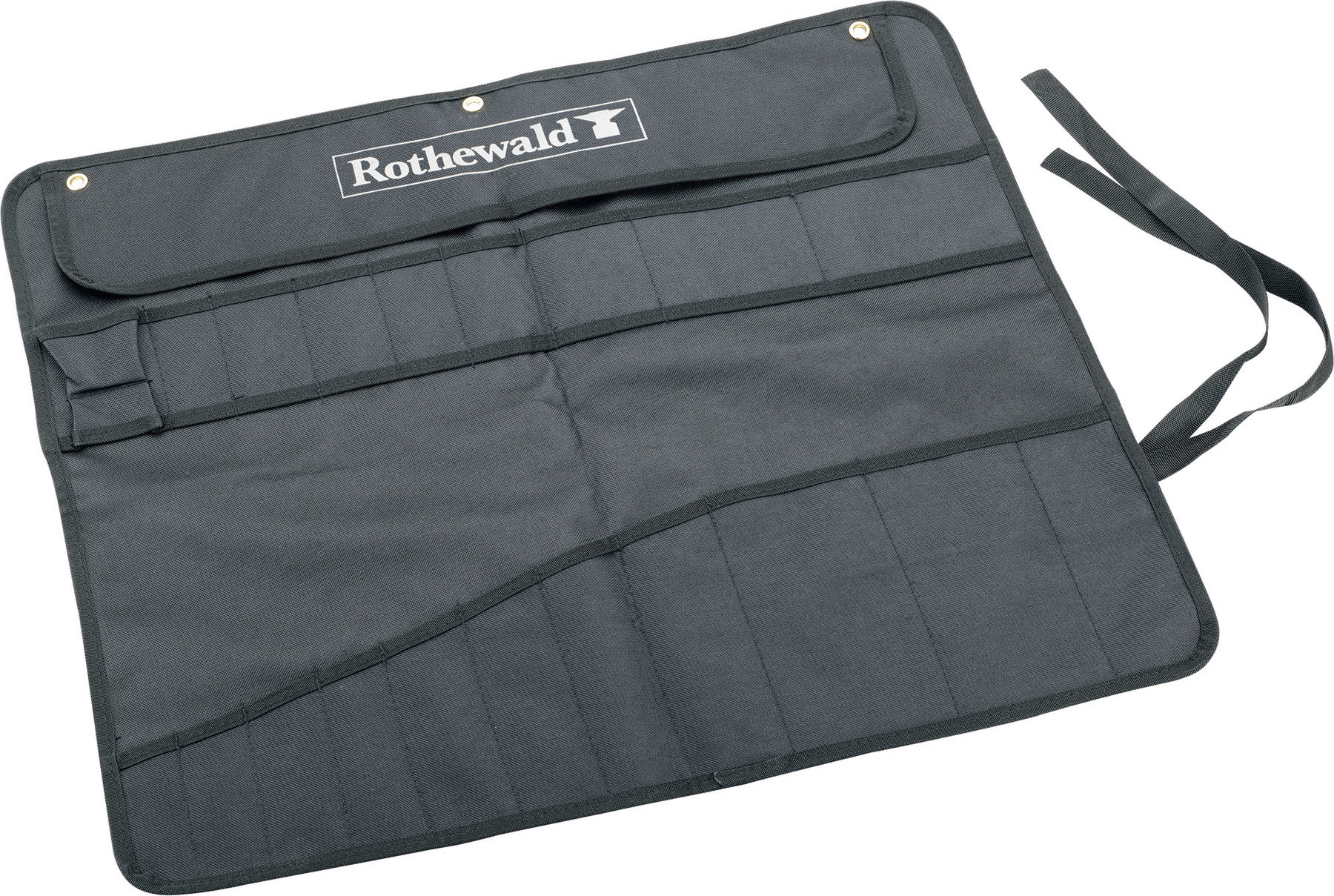 ROTHEWALD TRAVEL TOOL KIT
ROTHEWALD TRAVEL TOOL KIT
ROTHEWALD TRAVEL TOOL KIT
ROLL (TOOLS NOT INCLUDED)
You have placed the following items in the shopping basket:
ROTHEWALD TRAVEL TOOL KIT
ROLL (TOOLS NOT INCLUDED)
Just imagine: you're touring on your motorcycle, when you start to hear rattling and clanking sounds. Then you realise what it is - your travel tool kit! Somewhere between the seat, back wheel and battery, various tools are flying around, taking the shine off your ride. Put an end to this annoying problem, and get yourself the Rothewald travel tool kit case. It has a multitude of pockets and compartments to hold every tool you need to take with you on your bike.
This tool case is made of high-quality, water-repellent and dirt-resistant textile fabric. You can easily fill it with wrenches, ratchets, special tools, pliers and other small items that you might need for an emergency repair on the road, or at home.

Here are the details:

The tool roll has two eyelets for hanging on your motorcycle while you sort out the problem, or for hanging up in your garage or workshop
Dimensions unrolled: approx. 52 x 58 cm; Length rolled up approx. 26 cm
Good to know:
Rothewald produces a 51-piece motorcycle tool kit. The tools it contains were chosen by experienced touring bikers - so you can be sure that it includes everything you need on your travels (Order no. 10003262).
Manufacturer details: Rothewald

Tools for generations

Working on your motorbike is fun. But only if you have the right tools. There's nothing more frustrating than a rounded-off screw head on your machine. DIY mechanics who would like to avoid such mishaps, should choose tools from Rothewald. As soon as you pick up a Rothewald tool, you can feel that the firm's slogan "Tools for generations" is meant to be taken seriously. From socket set to synchroniser, or from motorcycle hoist to pair of gloves, you need look no further than Rothewald to find everything that makes a well-equipped workshop. It's good to know you can rely on your tools 100%.
The ratings will be available to you again soon.
+400 brands
2-year right of return
Fast delivery
Worldwide shipping