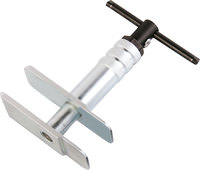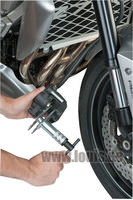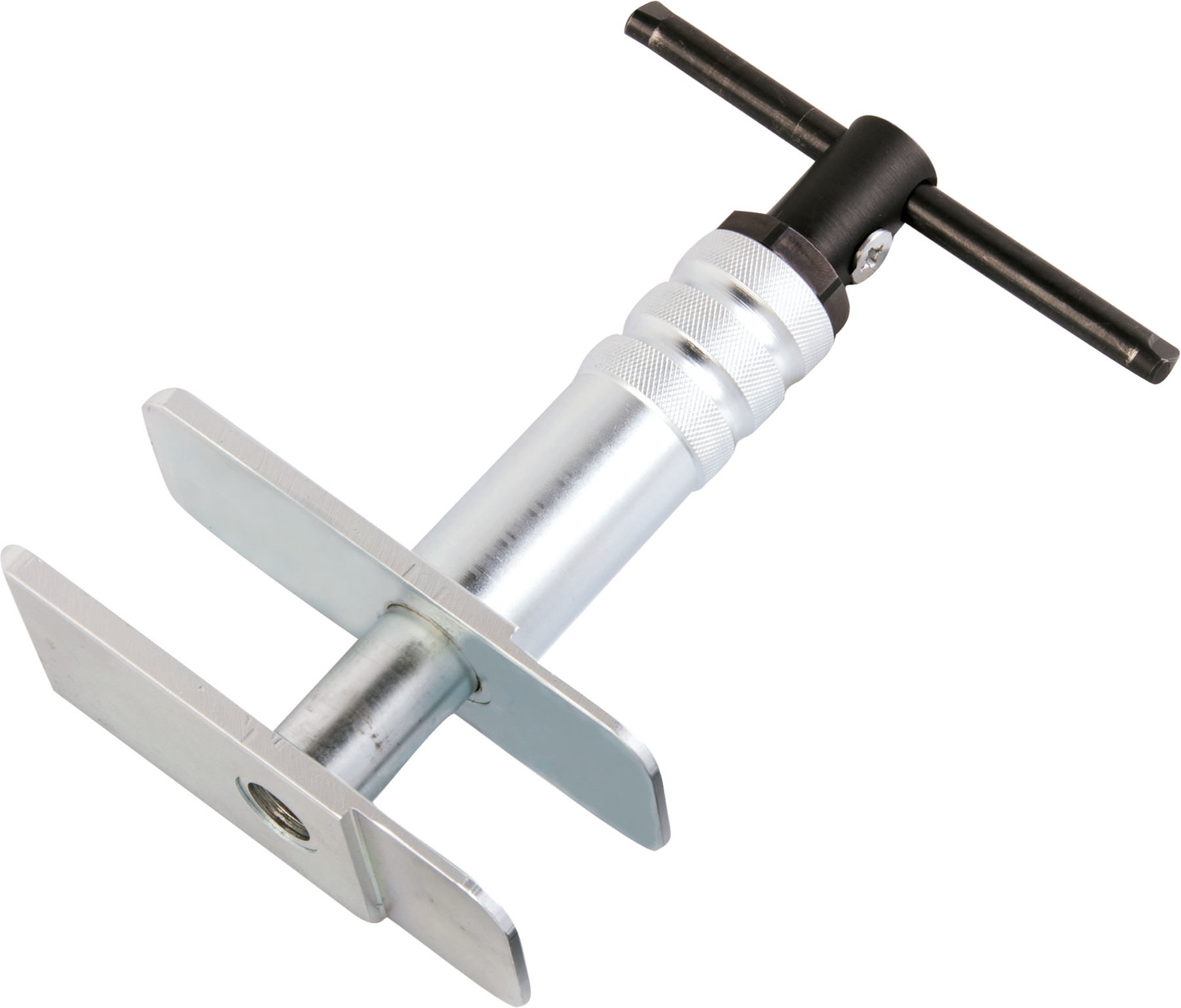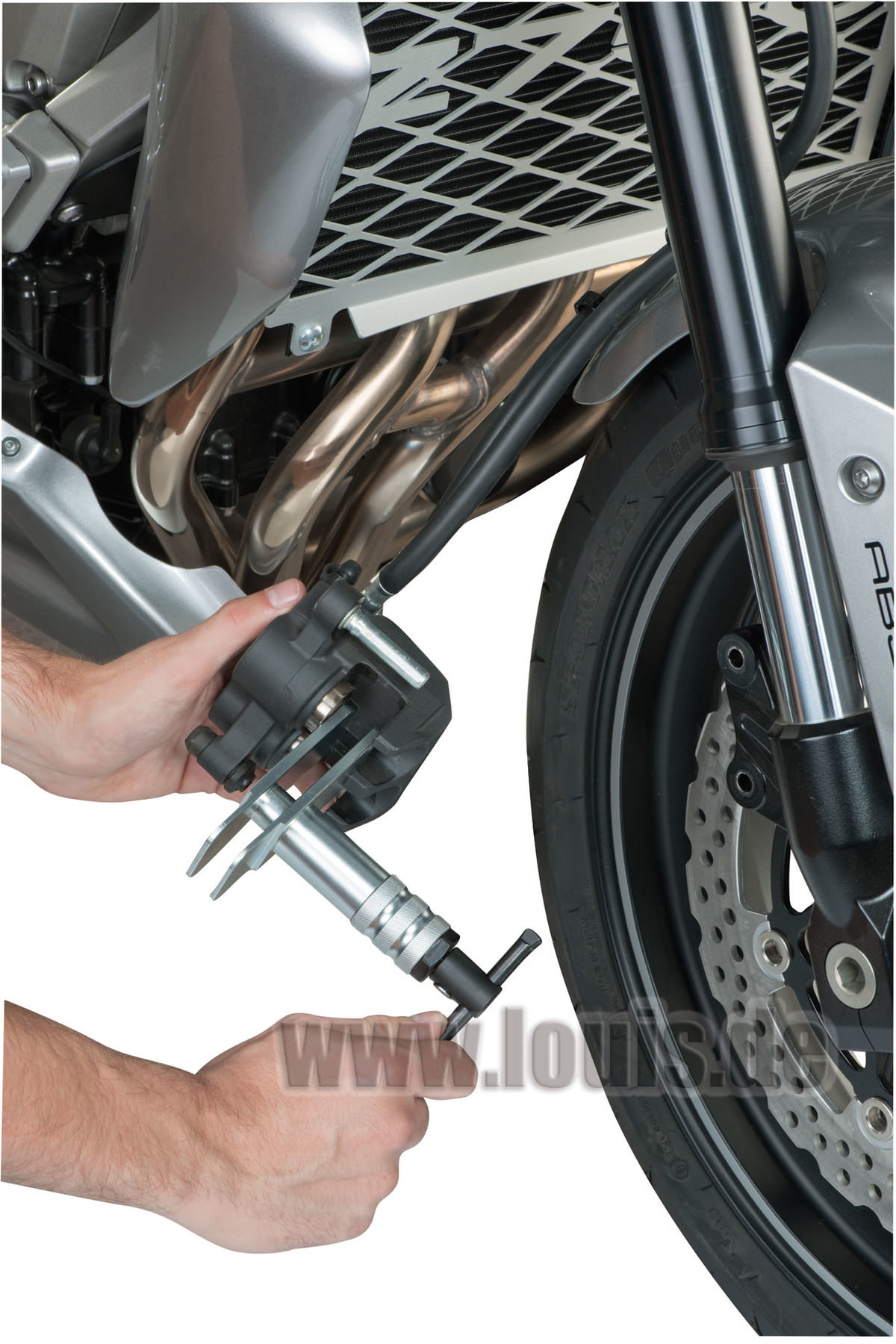 ROTHEWALD DISC BRAKE
ROTHEWALD
You have placed the following items in the shopping basket:
ROTHEWALD DISC BRAKE
ROTHEWALD
The Rothewald Disc Brake Piston Spreader is an essential tool for fitting new brake pads. It couldn't be simpler to use. This device is also suitable for a range of car, scooter and quad bike brakes.
It enables you to compress the brake piston without tilting, thus preventing damage to the calipers, which can easily happen when changing the brake pads. So you don't run the risk of a sticking, rubbing brake as a result of a tilted brake piston.

The Rothewald Disc Brake Piston Spreader has a ball bearing-mounted spindle plus large and small spreader plates.
Manufacturer details: Rothewald

Tools for generations

Working on your motorbike is fun. But only if you have the right tools. There's nothing more frustrating than a rounded-off screw head on your machine. DIY mechanics who would like to avoid such mishaps, should choose tools from Rothewald. As soon as you pick up a Rothewald tool, you can feel that the firm's slogan "Tools for generations" is meant to be taken seriously. From socket set to synchroniser, or from motorcycle hoist to pair of gloves, you need look no further than Rothewald to find everything that makes a well-equipped workshop. It's good to know you can rely on your tools 100%.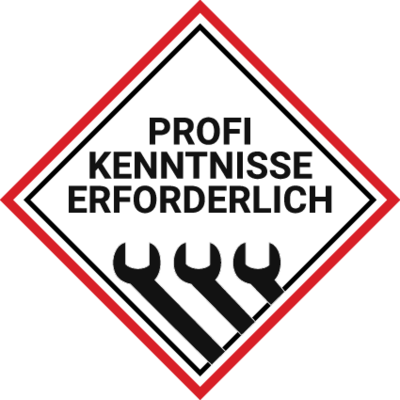 Professional technical expertise is essential to fit this article. We therefore urge you to have it installed by a motorcycle workshop!
The ratings will be available to you again soon.
Issue 19-2016
"Motorrad" magazine tested the disc brake piston spreader in its 19-2016 issue and rated it "VERY GOOD". The following features were given special mention:

- solidly built
- ball bearing-mounted spindle
- two different jaw thicknesses
- makes light work of compressing the brake pistons without them jamming
- suitable for car and motorcycle
+400 brands
2-year right of return
Fast delivery
Worldwide shipping