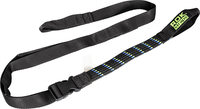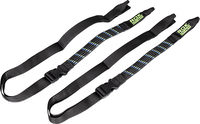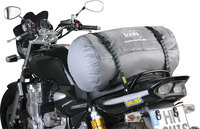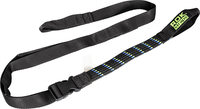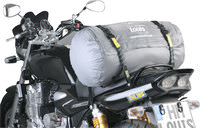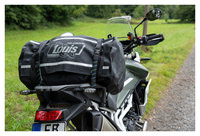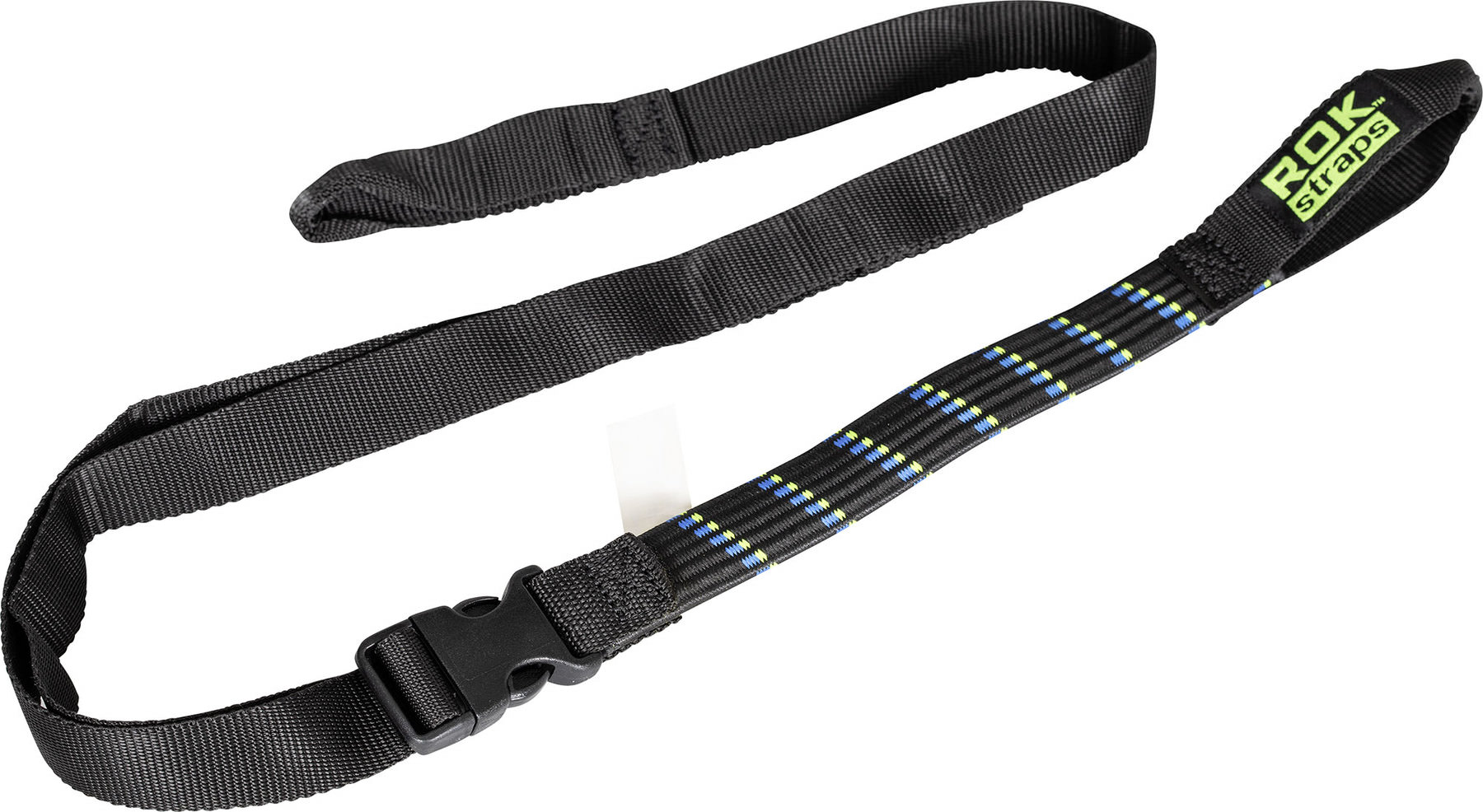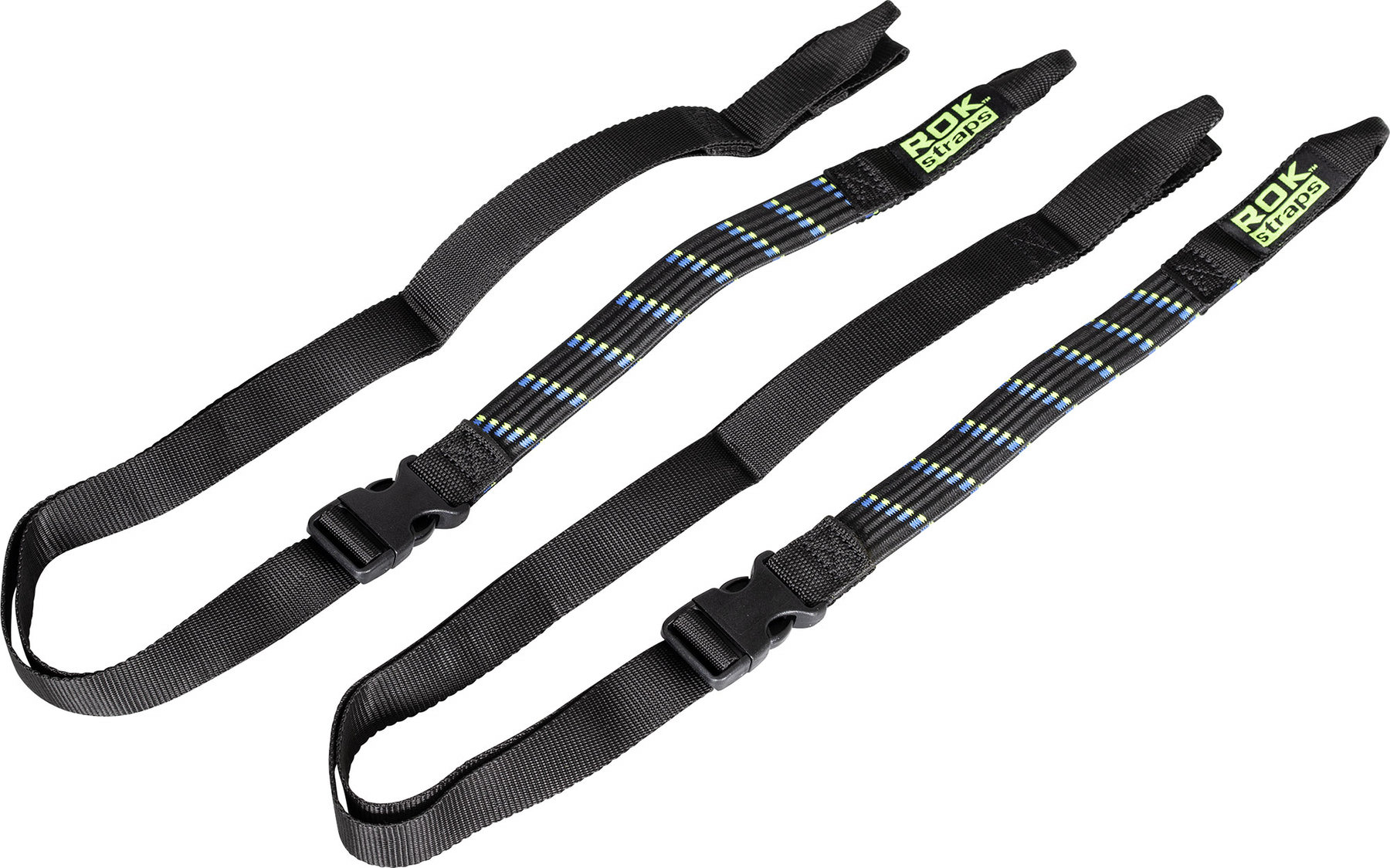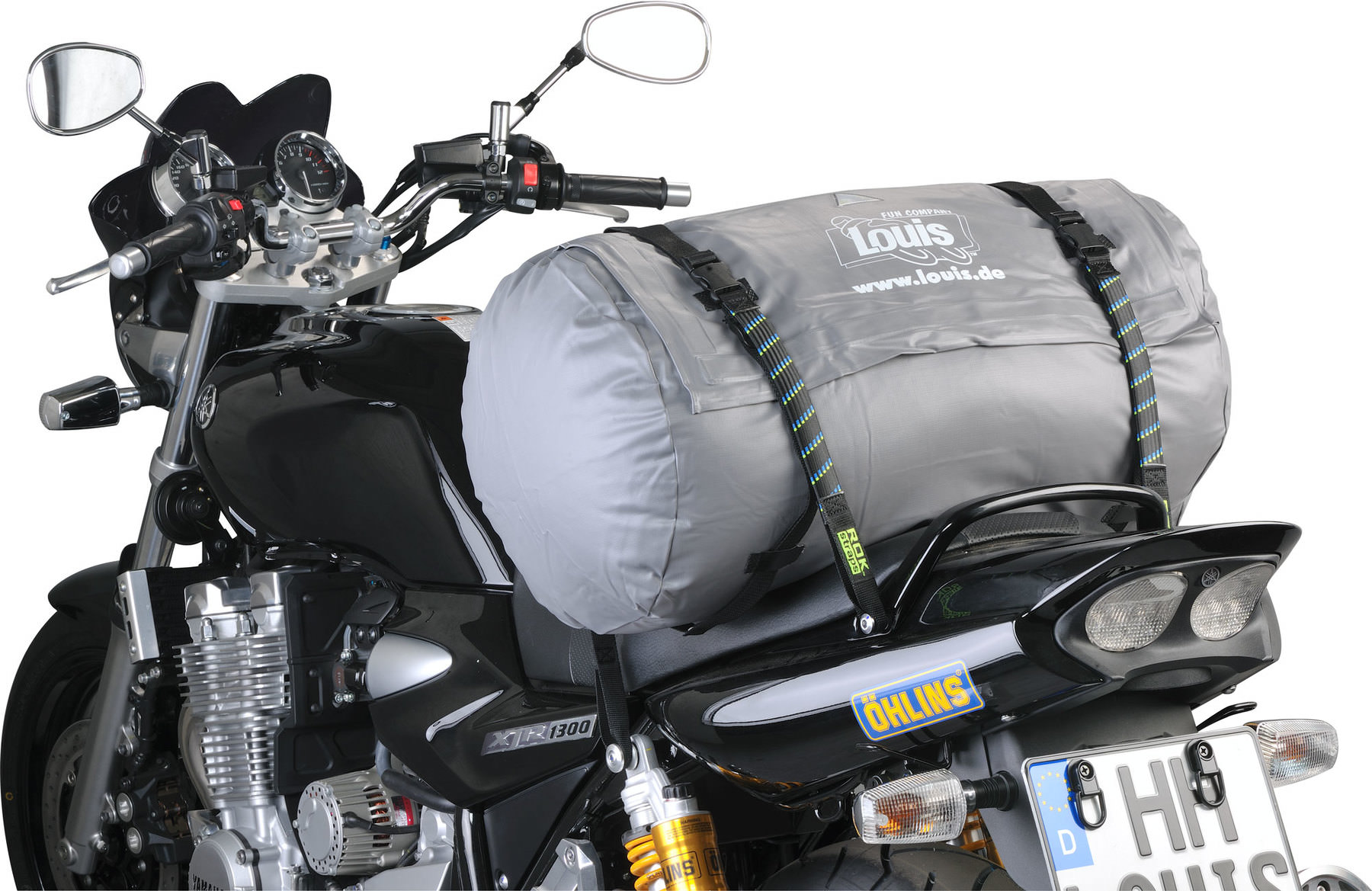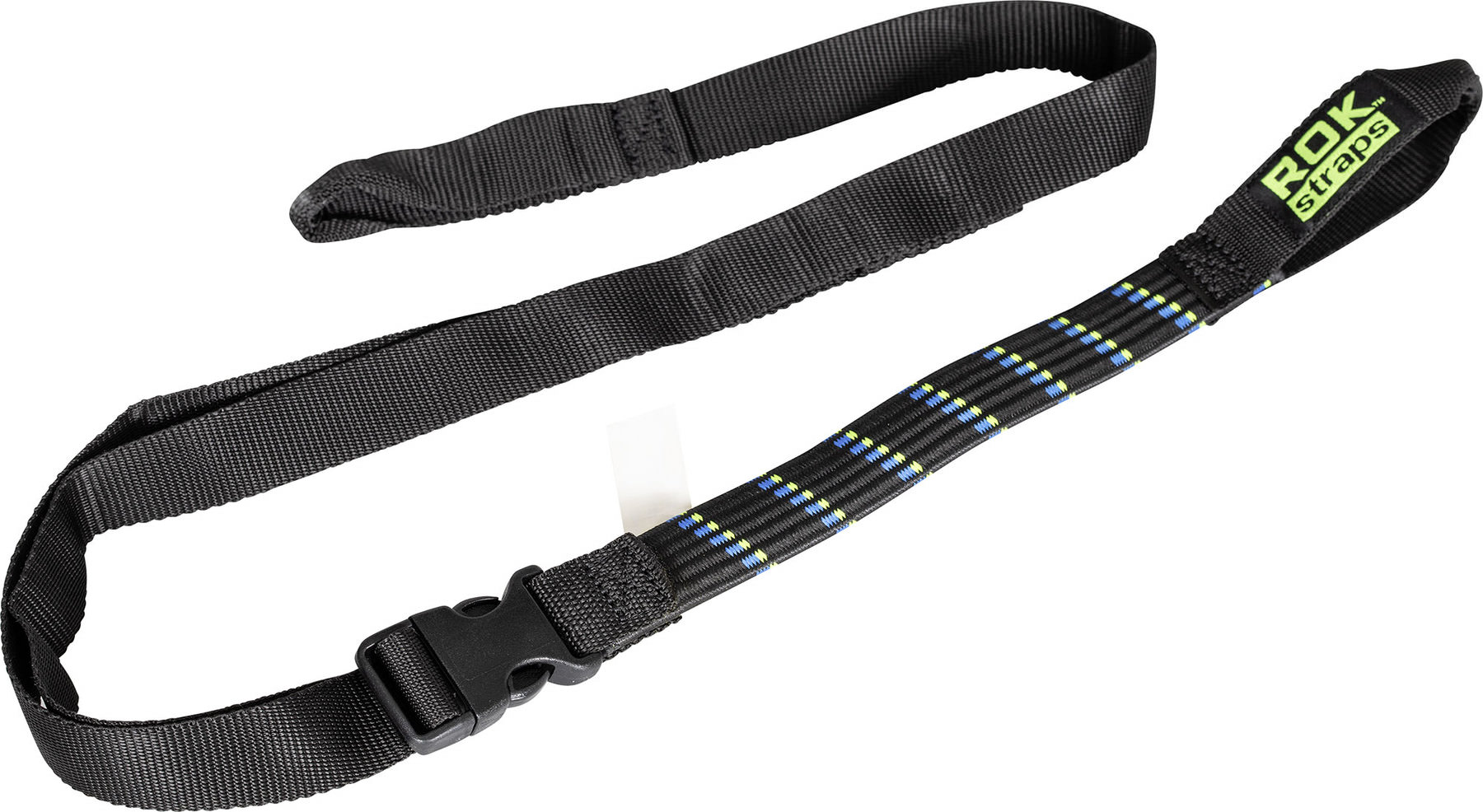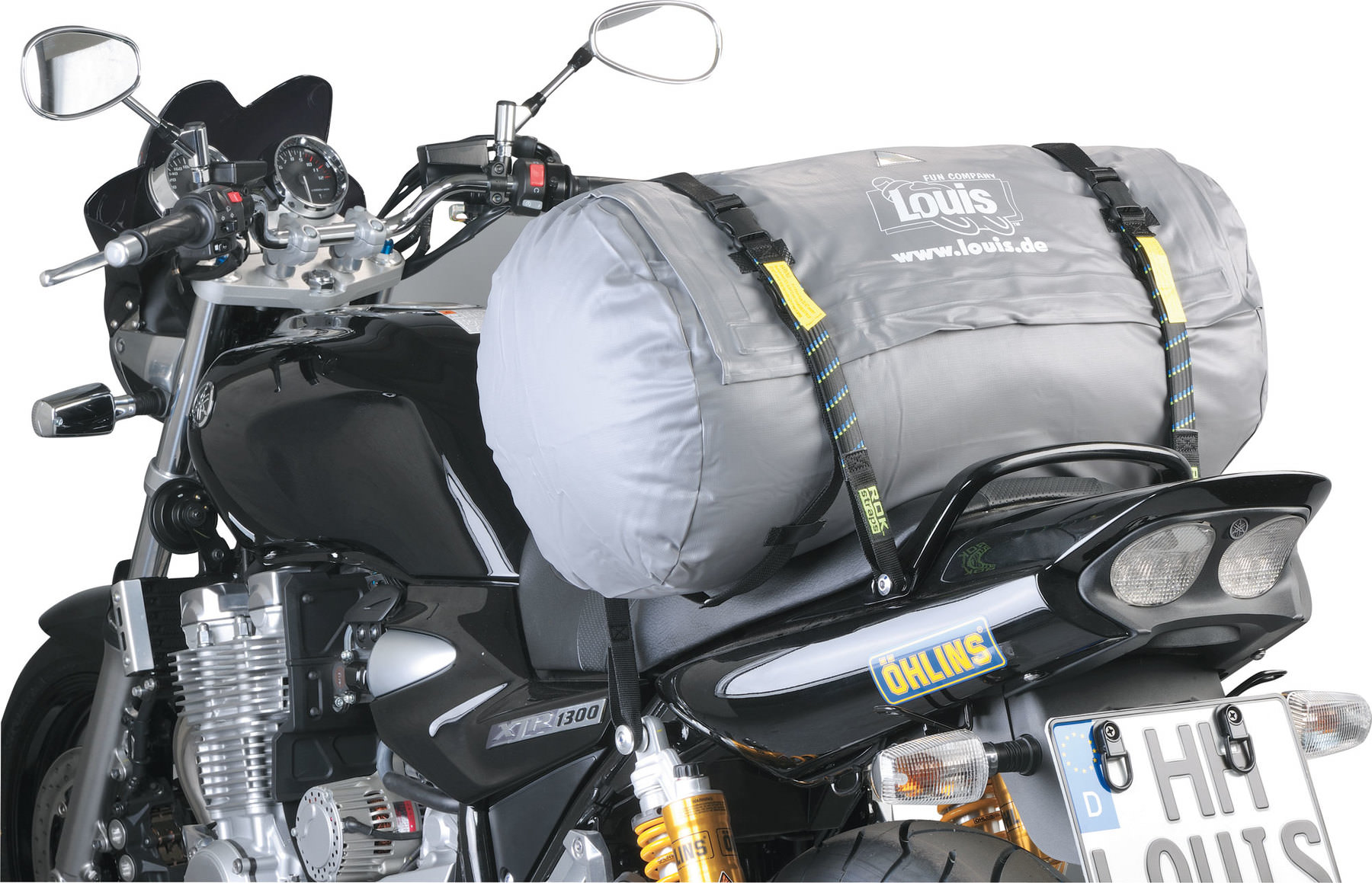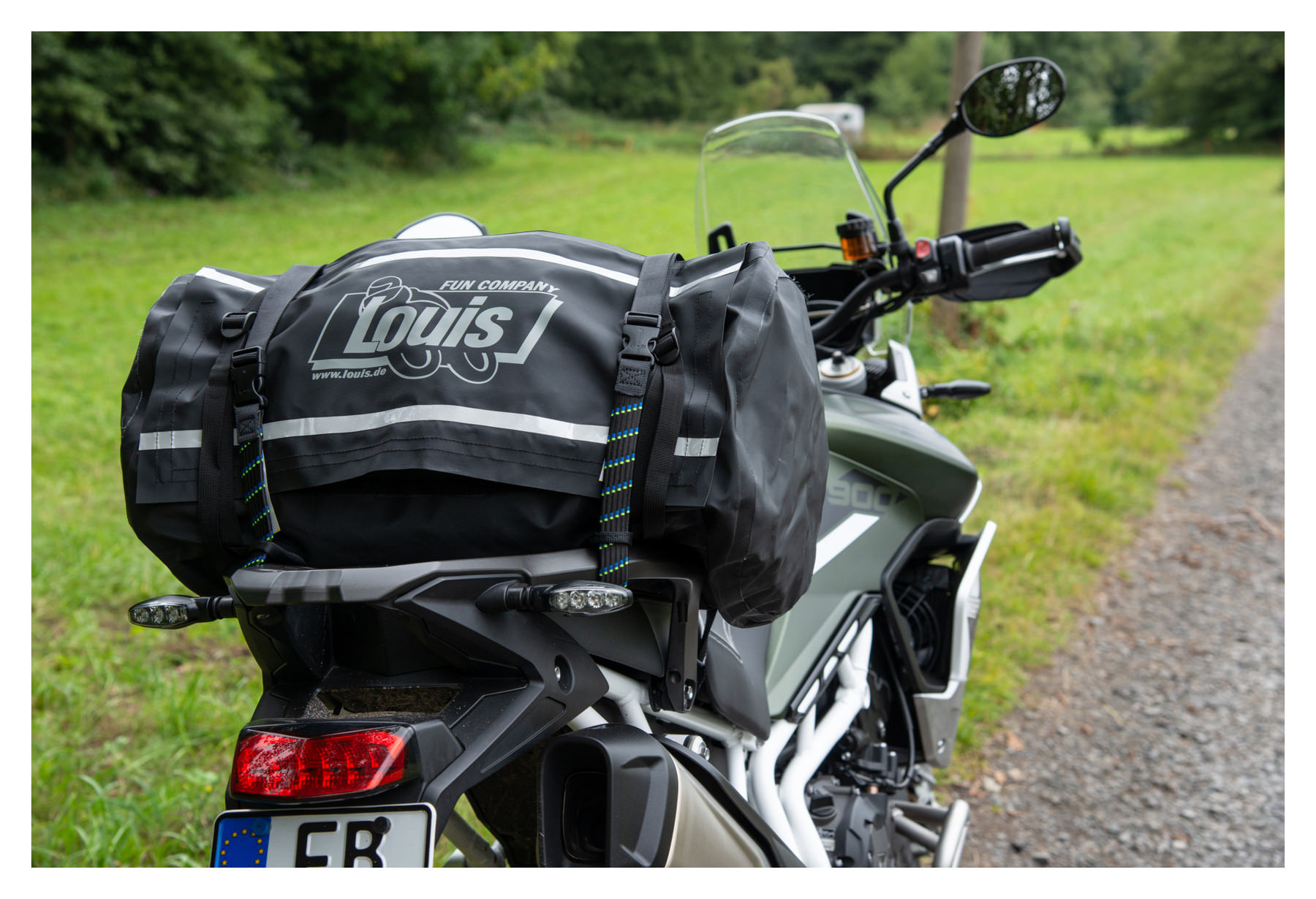 ROKSTRAPS TIE-DOWNS, PAIR
ROKSTRAPS TIE-DOWNS, PAIR
ROKSTRAPS TIE-DOWNS, PAIR
ADJUST. 45-150CM X 25MM
You have placed the following items in the shopping basket:
ROKSTRAPS TIE-DOWNS, PAIR
ADJUST. 45-150CM X 25MM
ROKstraps Strap It Motorbike Adjustable

The perfect fastener for transporting lots of different sizes and type of luggage on your motorbike. These lashing straps from ROKstraps are a combination of webbing and extremely tough rubber strap. A quick-release buckle connects the two parts and enables the length to be adjusted. These straps need neither hooks, eyelets or metal parts and therefore effectively prevent your bike's fairing from getting scratched. The highest standard of safety, strength, convenience and durability is the product of superior design coupled with high quality standards.
Adjustable and versatile - simply loop the strap around the luggage, secure the ends, tighten the strap, and that's all there is to it!
The strap is attached to existing luggage hooks or a running knot is used
These straps can bear a weight of approx. 45 kg and will tie down approx. 90 kg of luggage
You can tighten the strap with the adjuster - for maximum grip
Dimensions: Length approx. 45-150 cm (adjustable), width approx. 2.5 cm
Comprises: 2 straps
Manufacturer details: ROK-straps

ROKStraps, offering a new level of durability, strength and safety in the tied down elastic luggage straps and cargo strap market.

Whether you need to carry light cargo for recreation, such as a leather jacket on the handle bars of your motorcycle, or heavier items like a ladder on your car roof rack, ROK Straps has the right tie down elastic strap to suit you.

With a range of both fully adjustable and set-length "Flat" tie down straps to choose from. You'll find exactly what you're looking for. We have designed various ranges of cargo straps for individual markets and use.

Say farewell to unsightly bungee straps. Say goodbye and good riddance to hazardous tie down shock cords. The ROK tie down straps will altogether change your perception about securing cargo. Strong, durable, stylish and safe, these tie down straps will become an integral part of your lifestyle.
So take a tour of our products and find the right tie down stretch straps for your needs.
Writing review is not available
We are currently working on the implementation. The feature will be available soon.
Issue 19-2022
Issue 2-2014
"Motorrad" magazine tested 12 bungees and lashing straps in its 2-2014 issue. Rok Straps were rated "VERY GOOD" and voted TEST WINNER. The following features were given special mention:

- Loop system enables attachment to virtually any motorcycle
- Ideal for safely securing large, heavy luggage items
- Very easy to use
- Top quality

(One of the 12 products tested was rated "Very Good", and five were judged "Good")


Issue 3-2012
"Motorrad Abenteuer" magazine tested 23 lashing straps and fastenings in its 3-2012 issue. ROK Straps were awarded a "MOTORRADFAHRER RECOMMENDATION".

"Perfect symbiosis between tie-down strap and bungee, combined with high-quality plastic buckle. Highly versatile"

(Three of the 23 products tested received a recommendation)

+400 brands
2-year right of return
Fast delivery
Worldwide shipping