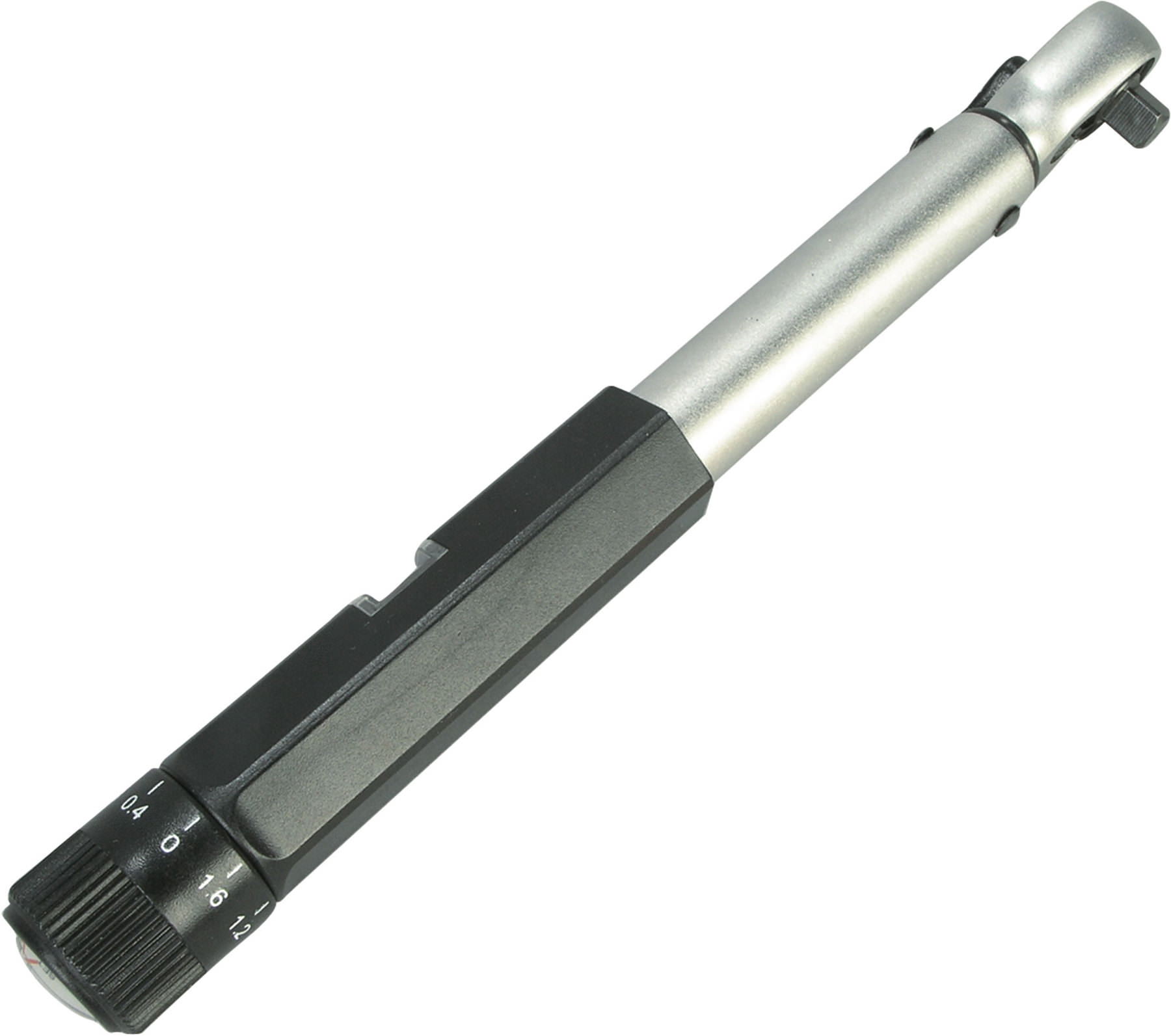 PROF. MINI TORQUE WRENCH
1/4 INCH, 3-15 NM
You have placed the following items in the shopping basket:
PROF. MINI TORQUE WRENCH
1/4 INCH, 3-15 NM
Sometimes small torque is exactly what you need! Then the perfect tool is
the infinitely adjustable, conveniently compact torque wrench. Ideal for fine adjustment from 3 Nm to 15 Nm.
Especially suitable for soft bolts or thread sizes up to 7 mm.
With 1/4-inch connection
Reversible action
Plus/minus 4% release accuracy
Comes in a sturdy plastic case.
Wrench is only about 20 cm long.
Operates in one direction, so only suitable for right-hand threads.
The ratings will be available to you again soon.
Issue 24-2012
"Motorrad" magazine tested nine different torque wrenches in its 24-2012 issue. The Louis Mini Torque Wrench was rated GOOD. The following features were given special mention:

- Simple to set
- Easy-to-read scale
- Very good locking device
- Compact design
- Good to very good measuring accuracy
- Competent workmanship
- Reasonable price

(Two out of nine torque wrenches tested were rated "Very Good", and one was judged "Good")
Issue 1-2013
"2Räder" magazine tested nine different torque wrenches in its 1-2013 issue. The Louis Mini Torque Wrench was rated GOOD. The following features were given special mention:

- Simple to set
-Easy-to-read scale
- Very good locking device
- Compact design
- Good to very good measuring accuracy
- Competent workmanship
- Reasonable price

(Two out of nine torque wrenches tested were rated "Very Good", and one was judged "Good")
+400 brands
2-year right of return
Fast delivery
Worldwide shipping