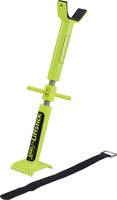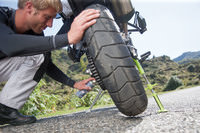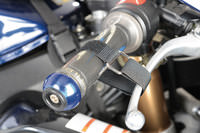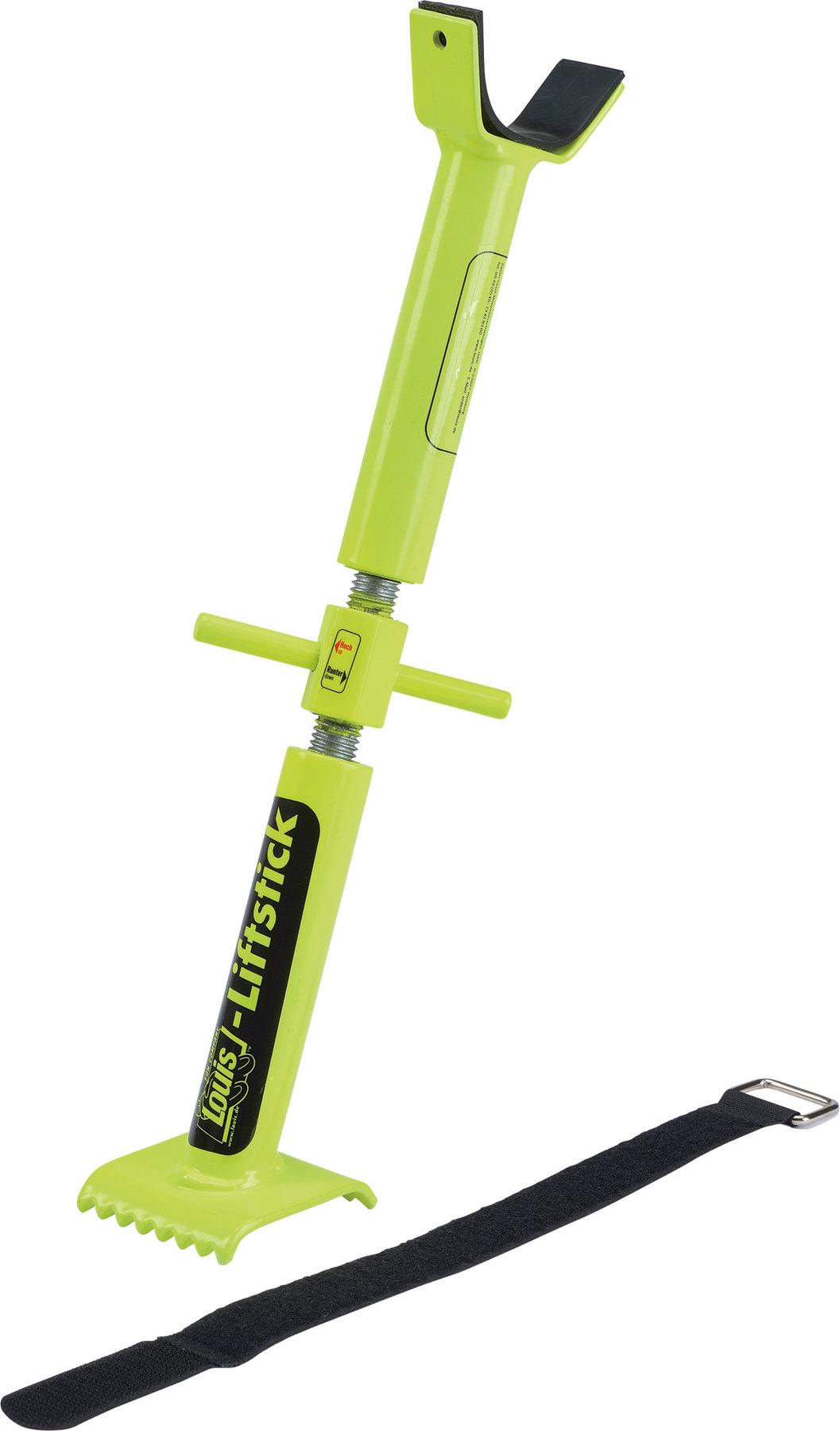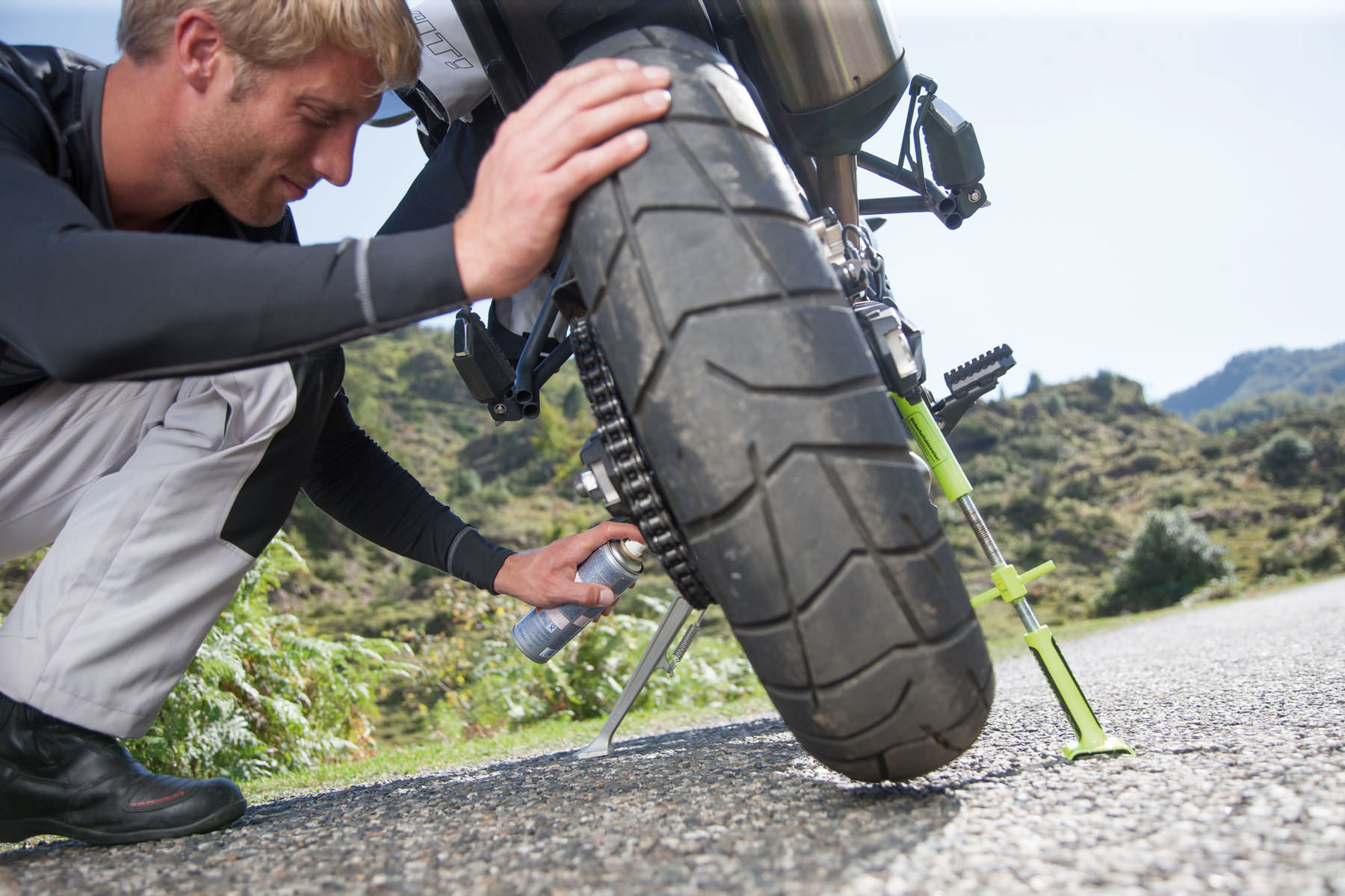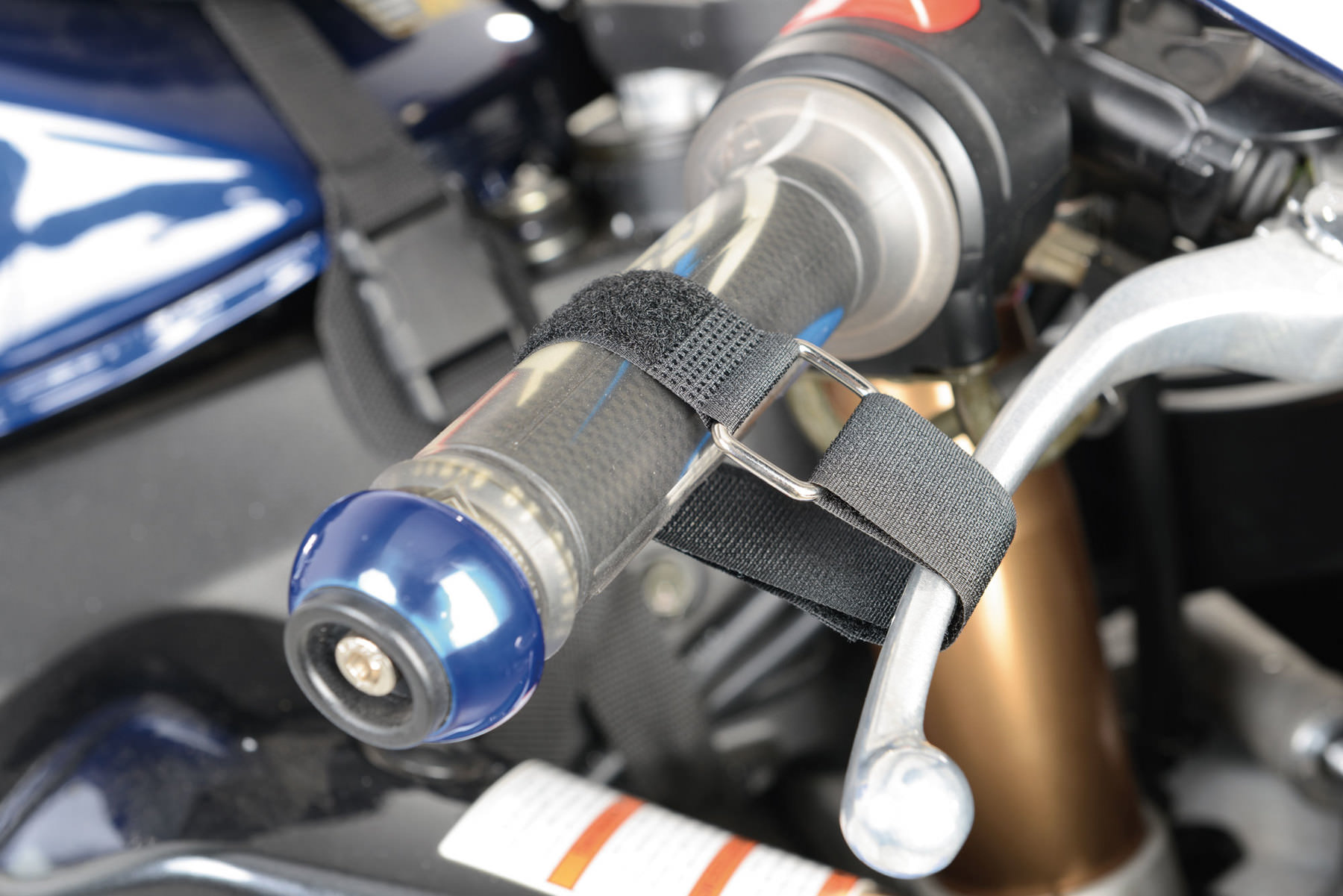 LOUIS LIFTSTICK
JACK, NEON YELLOW
You have placed the following items in the shopping basket:
LOUIS LIFTSTICK
JACK, NEON YELLOW
LOUIS Motocycle Lifter "Liftstick":

This practical jack enables you to lubricate and check the drive chain without fancy lifting devices, even on motorbikes without a centre stand.
Simply place the Liftstick under the swing arm, secure the hand brake lever with the strap supplied and turn the centre-piece to raise. The motorbike will stand on the front wheel, sidestand and Liftstick, while the engaged brake prevents it from rolling away.
Suitable for swing arms at least 27.5 cm from the ground
Tried and tested a thousand times over!
Not suitable for choppers with sidestands that project a long way out, due to the leverage
Dimensions when lowered approx. 31.5 x 9.5 cm, weight approx. 1,000 g
Max. load 100 kg
Manufacturer details: Louis

It all began with a small motorcycle workshop in Hamburg. Since then, Louis has become Europe's largest motorcycle and leisure retailer. And even now, after more than three quarters of a century, we at Louis are no less passionate about life on two wheels.
The ratings will be available to you again soon.
Issue 3-2011
Louis Liftstick recommended by "Reise Motorrad" magazine

Editor's verdict:
"Every so often we come across ideas that make you think: Hmmm - simple, but ingenious! The Liftstick from Louis is just such an idea. It makes for much easier maintenance of chain and sprockets - in fact, without the Liftstick it would be an impossible job on motorbikes that do not have a centre stand.
Very sturdy, easy to use, and unbeatable value because it costs a fraction of the price you would pay for any centre stand plus installation."
Issue 1-2011
In its 1/2011 issue, "Motorrad" magazine tested various jacks and wheel rollers. The Liftstick was rated GOOD. The following features were given special mention:

- Not much bigger than a bicycle pump
- Very useful when you're on the road

Issue 02-2010
"Motorrad News" magazine tested the Louis Liftstick in its 02/2010 issue and rated it as follows:

"The Louis Liftstick makes chain care with the bike on the sidestand so much easier. The neon yellow Liftstick is placed under the swing arm; then the threaded rod is rotated to extend the Liftstick and thus raise the rear wheel. For safety, the hand brake lever has to be engaged with the strap supplied. The rear wheel can now be turned by hand, making chain care a breeze. At not quite EUR30, this bright yellow tool makes life a lot easier."
Issue 09-2009
"Motorradfahrer" magazine tested ten different rear paddock stands in its 9/2009 issue. The Liftstick (and 5 others) was awarded the "Recommended by Motorradfahrer" endorsement. The following features were given special mention:
Handy
Also suitable for use on the road
+400 brands
2-year right of return
Fast delivery
Worldwide shipping