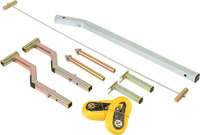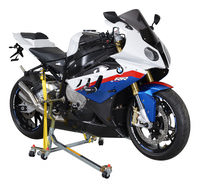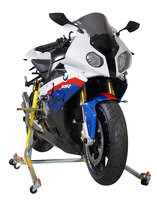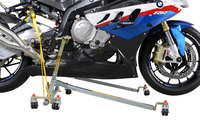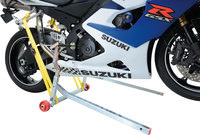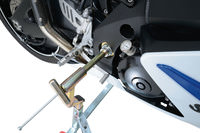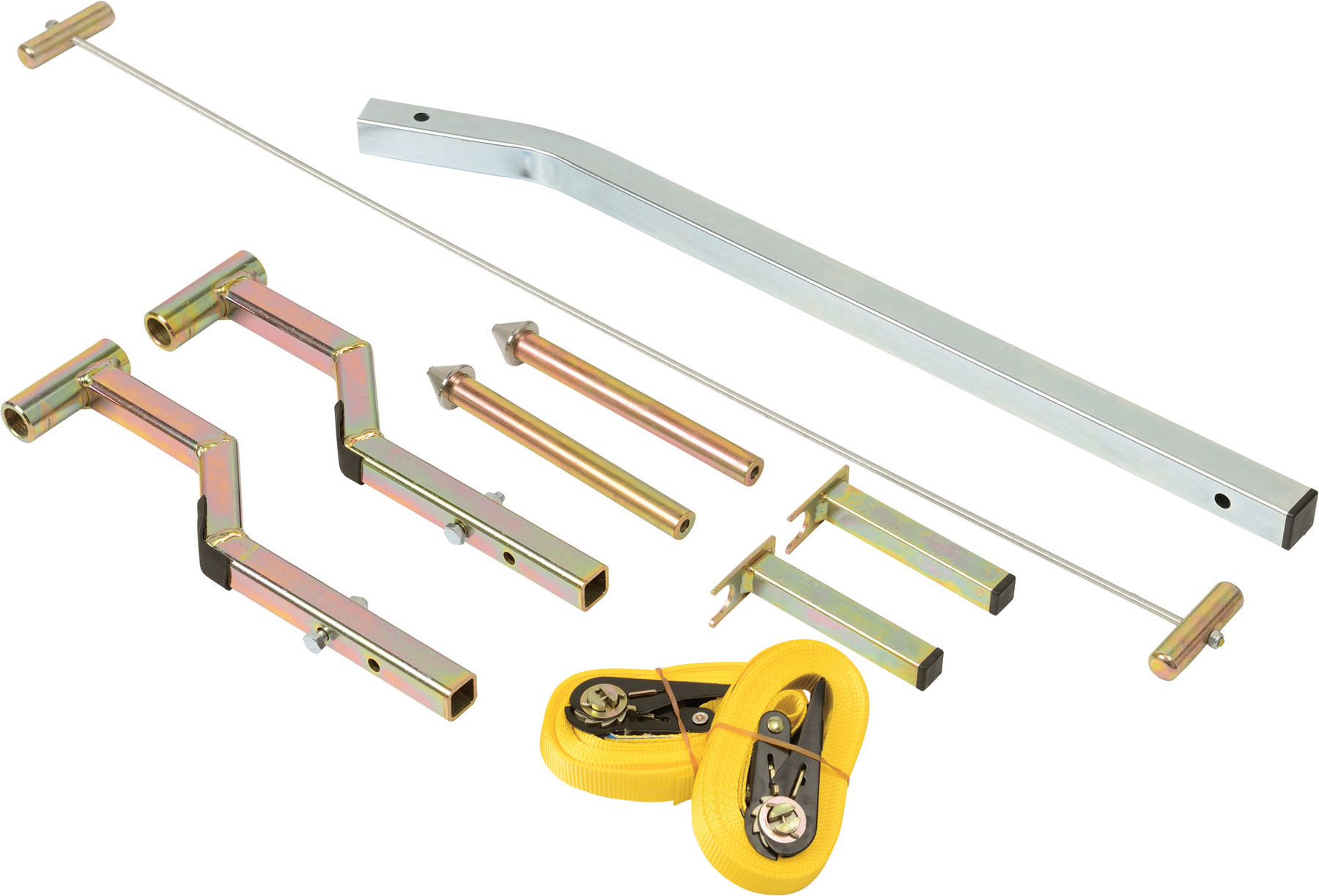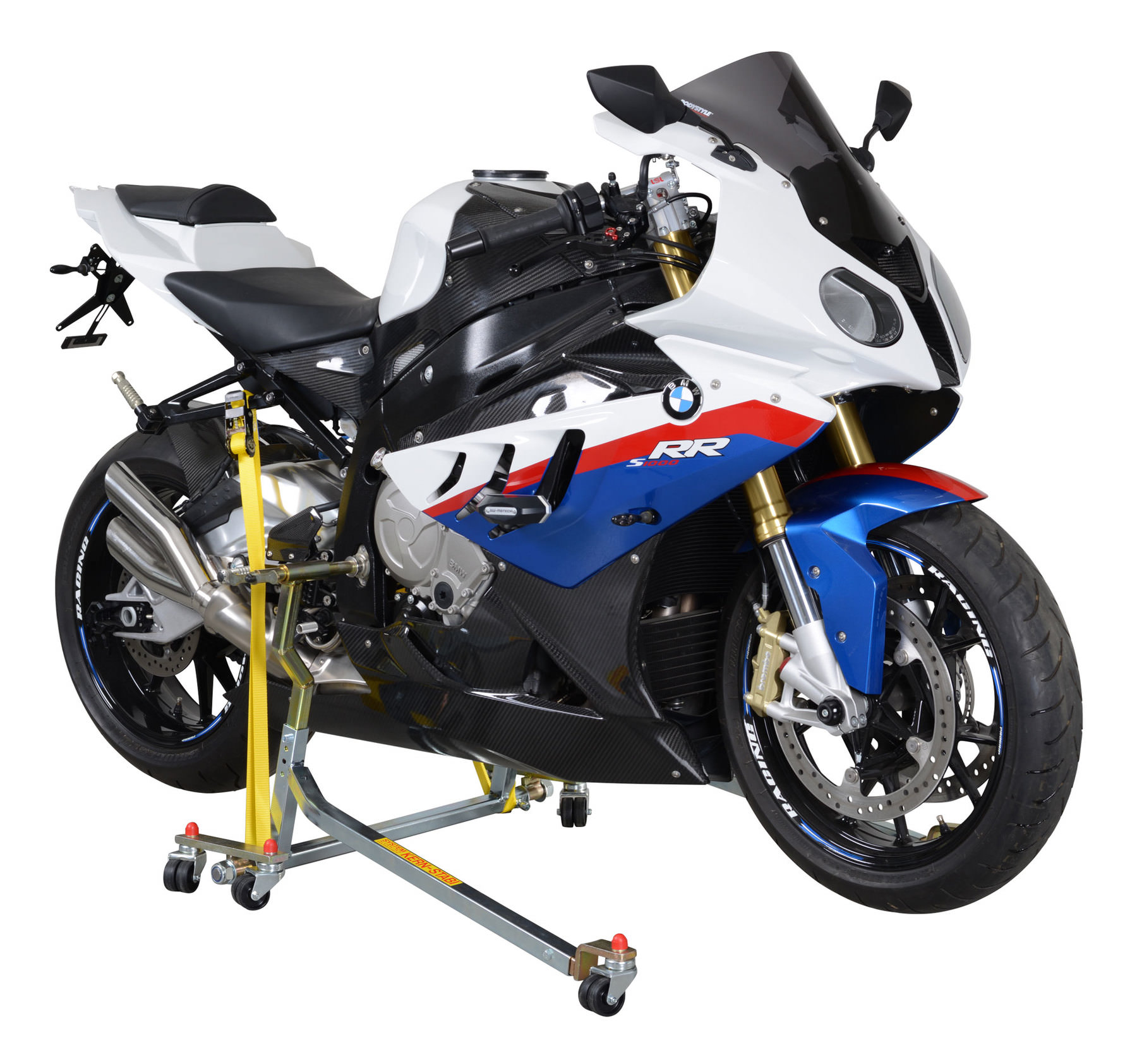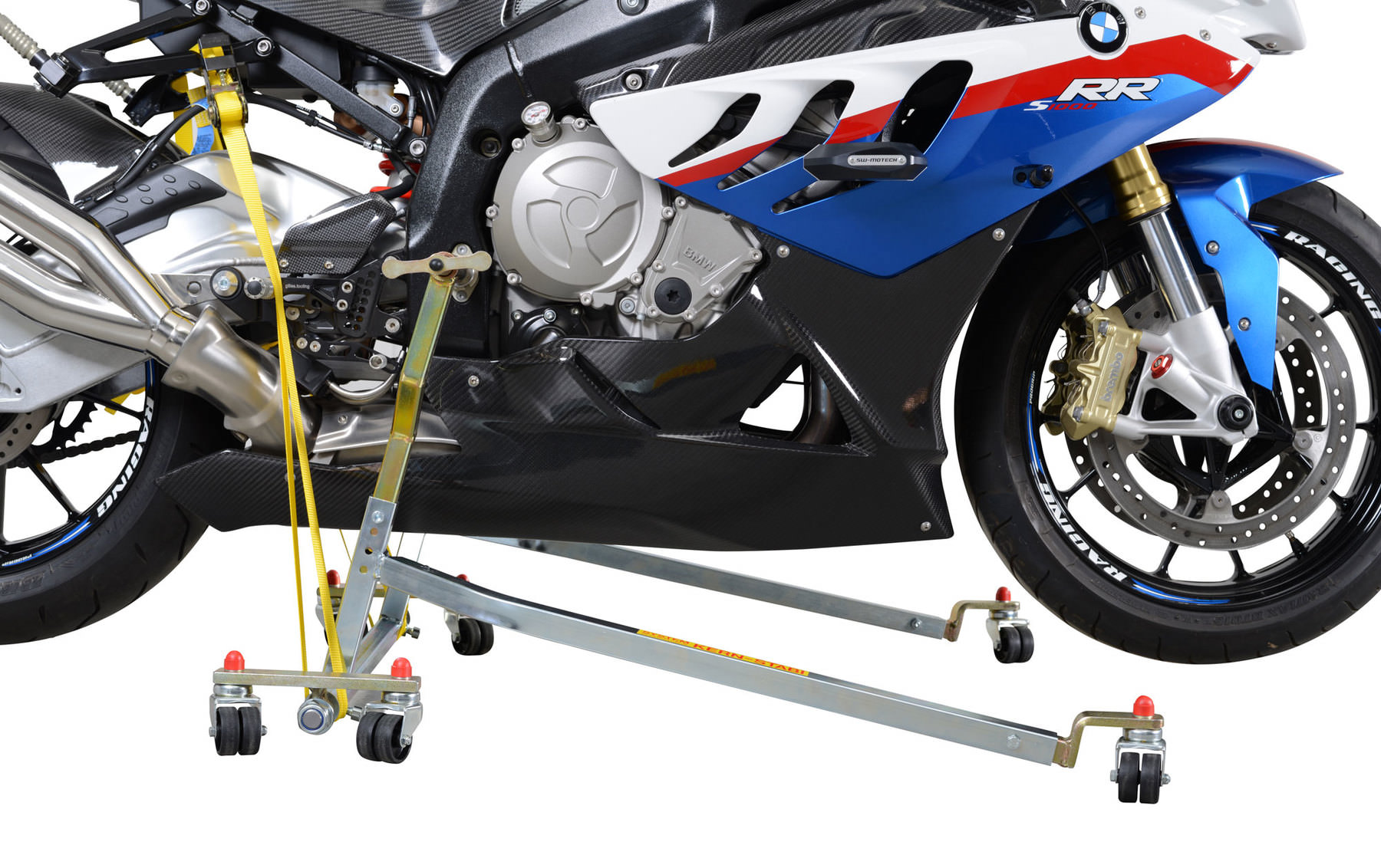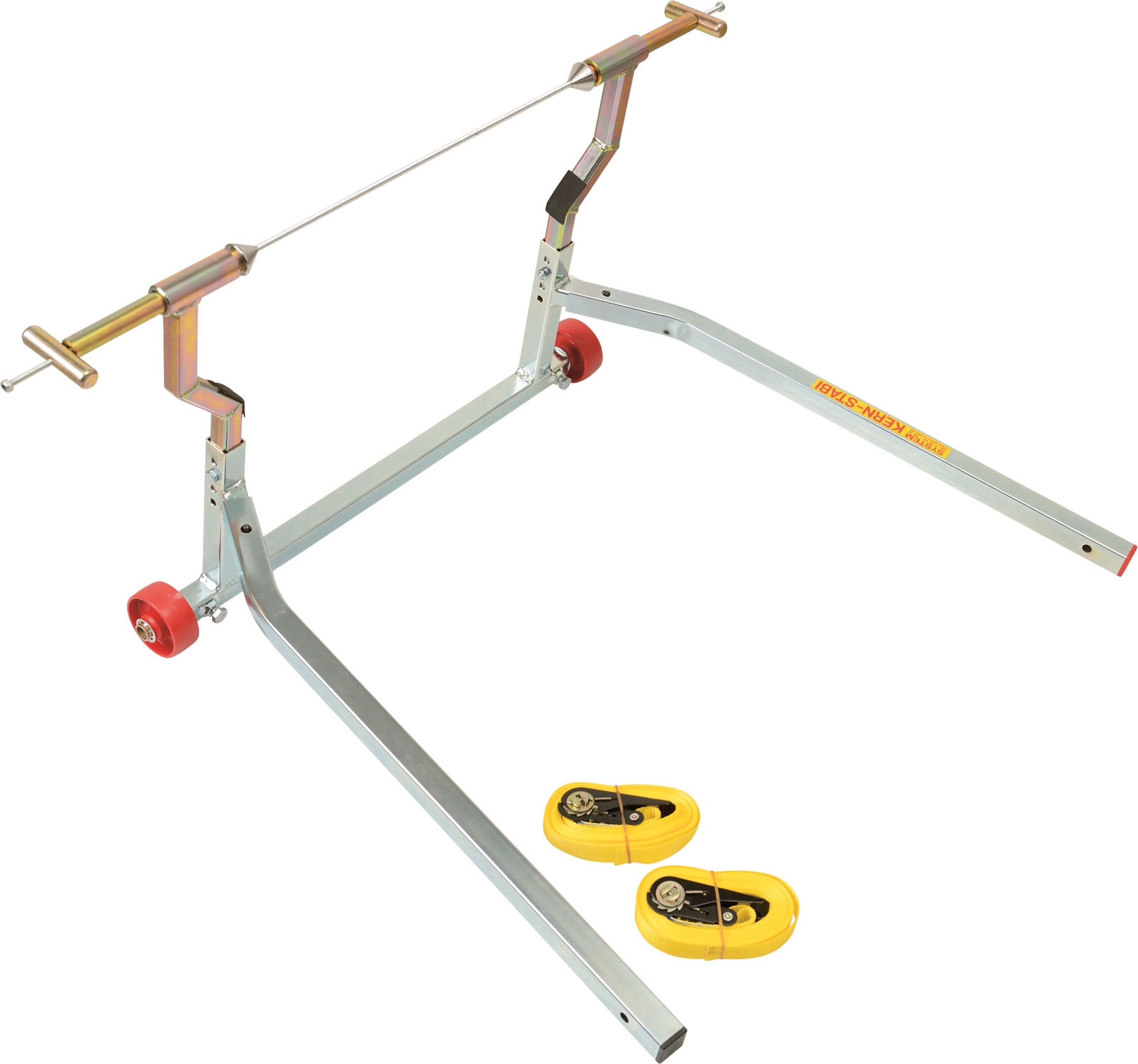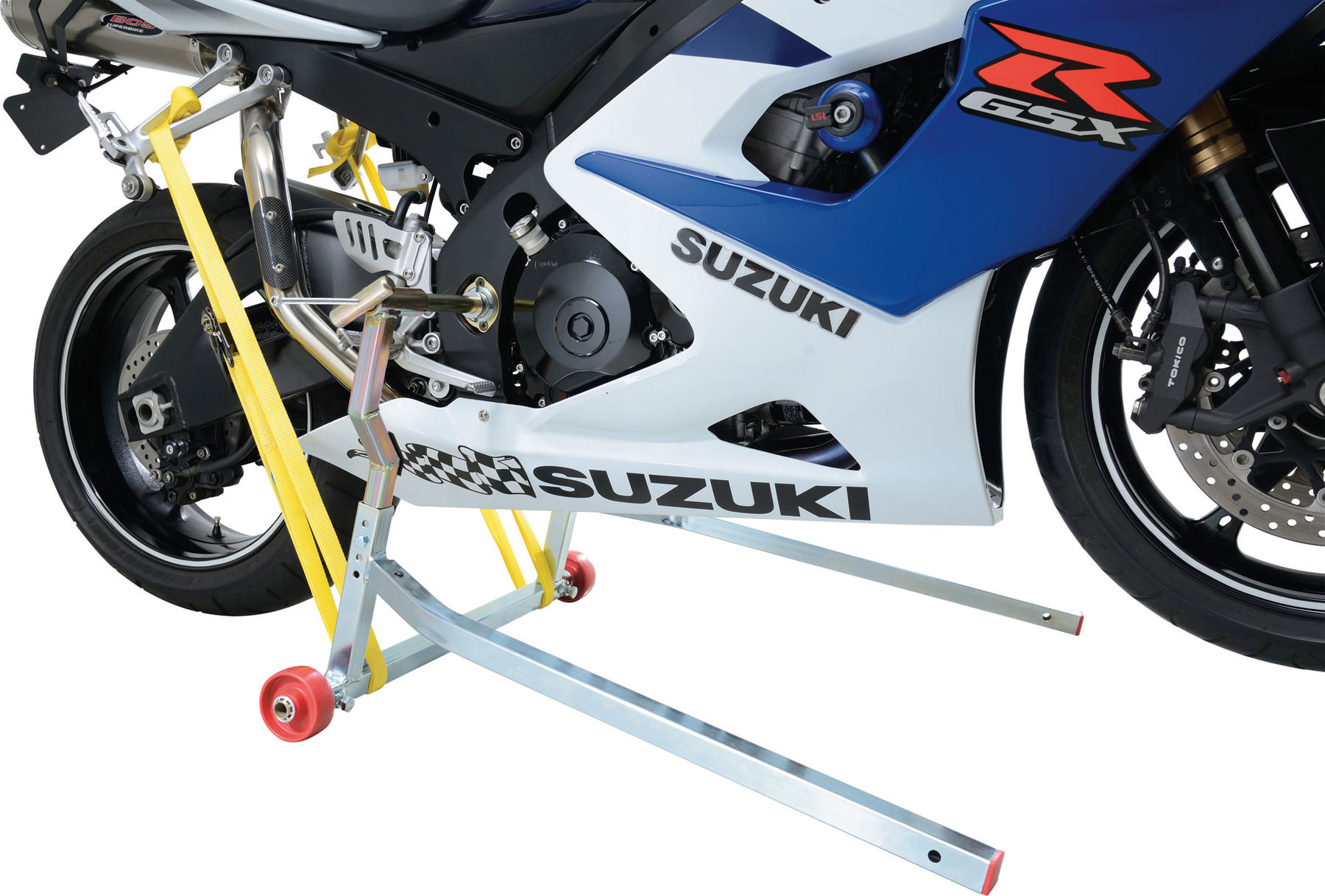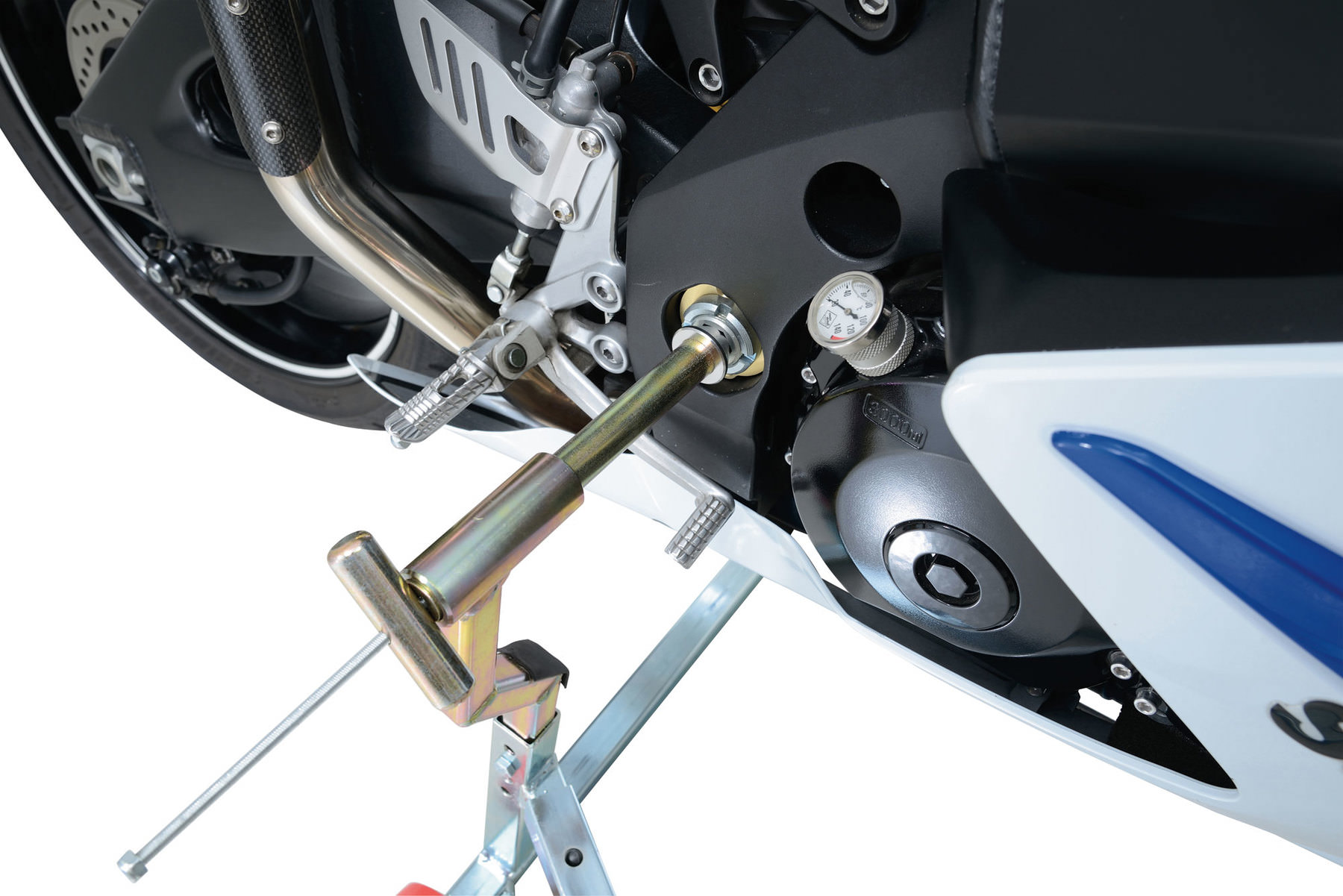 KERN-STABI MONO SWING ARM
KERN-STABI MONO SWING ARM
KERN-STABI MONO SWING ARM
ADAPTOR 2038-3
You have placed the following items in the shopping basket:
KERN-STABI MONO SWING ARM
ADAPTOR 2038-3
KERN-STABI 2038-Z1 Adapter Set:

This new adapter system from KERN-STABI is specially designed for the Mono Central Paddock Stand 2038 (Order no. 10002675) and is suitable for all motorcycles which have through-holes in the swing arms with a diameter of at least 7 mm and up to 30 mm. At last, many important jobs, such as fitting new shocks at the rear, are now possible thanks to these unique mono swing arm adapters. Ideal for storing your motorcycle over the winter. Dismantles to save space. Suitable for motorcycles with a total weight of up to 225 kg.

Comprises:
1 pair of swing arm adapters
1 pair of cone attachments
1 threaded rod M6 x 1000 mm
2 T-screws (20 mm diameter)
1 hand lever
2 ratchet straps
2 racing bobbin adapters (not including bobbins)
List of compatible motorcycles
Manufacturer details: Kern-Stabi

Motorcycle paddock stands manufactory

For over 25 years, the name Kern-Stabi has stood for innovative motorcycle accessories with the highest robustness and quality of engineering. Having started as manufacturers of fork stabilisers, the metal construction specialists from Malterdingen in Baden have established themselves as the undisputed Number 1 in Germany in the field of bike assembly equipment and motorcycle hoists in particular. Whether in the garage at home, in the motorcycle workshop or in professional motor sport, the intelligent equipment from Kern-Stabi fulfils the requirements of every user - reliable, durable and safe. Multiple test wins in renowned motorcycle magazines attest to the outstanding quality and functionality. See for yourself!
The ratings will be available to you again soon.
+400 brands
2-year right of return
Fast delivery
Worldwide shipping