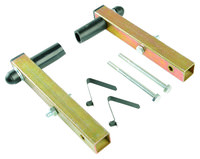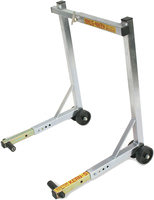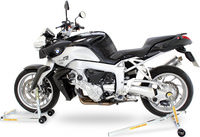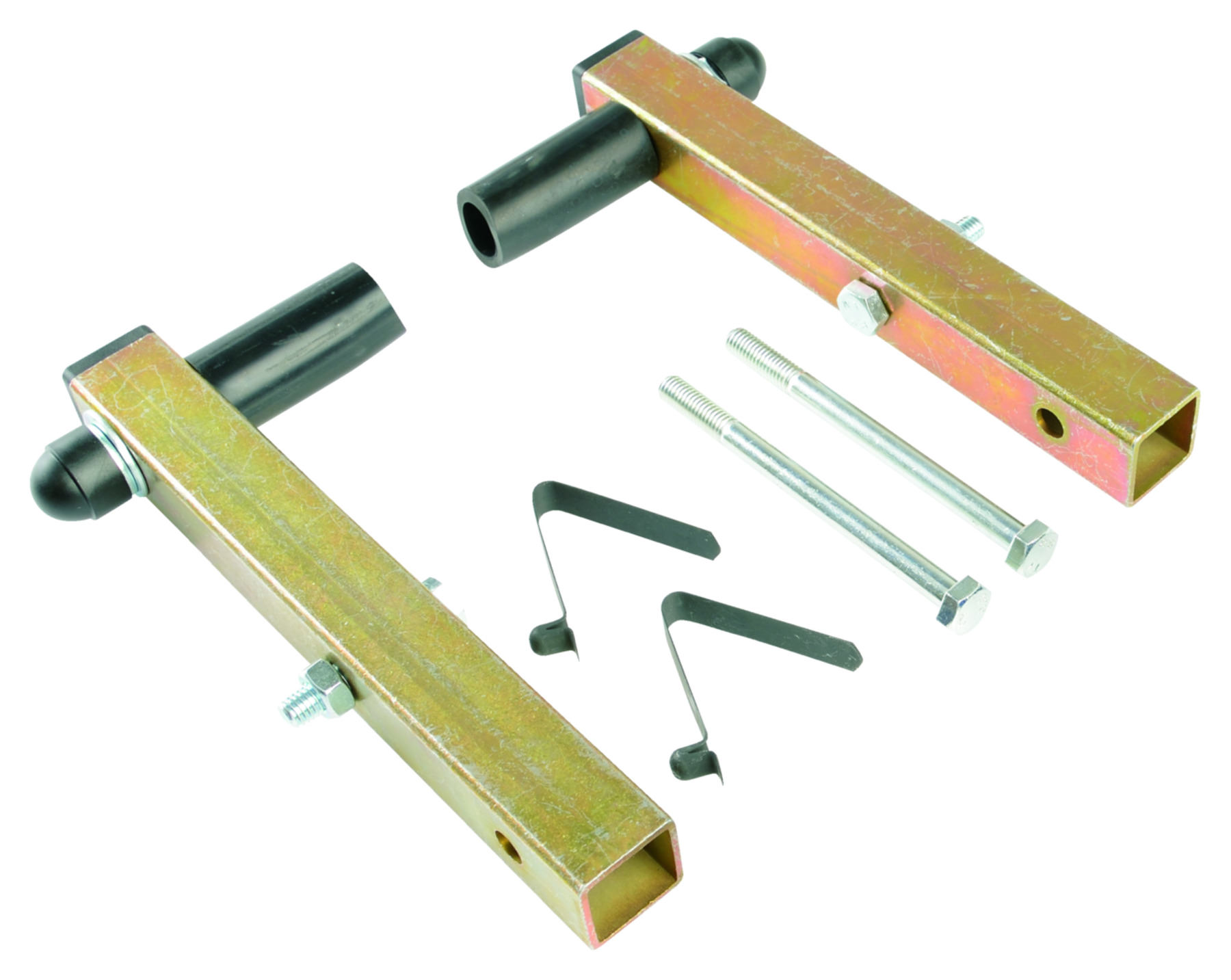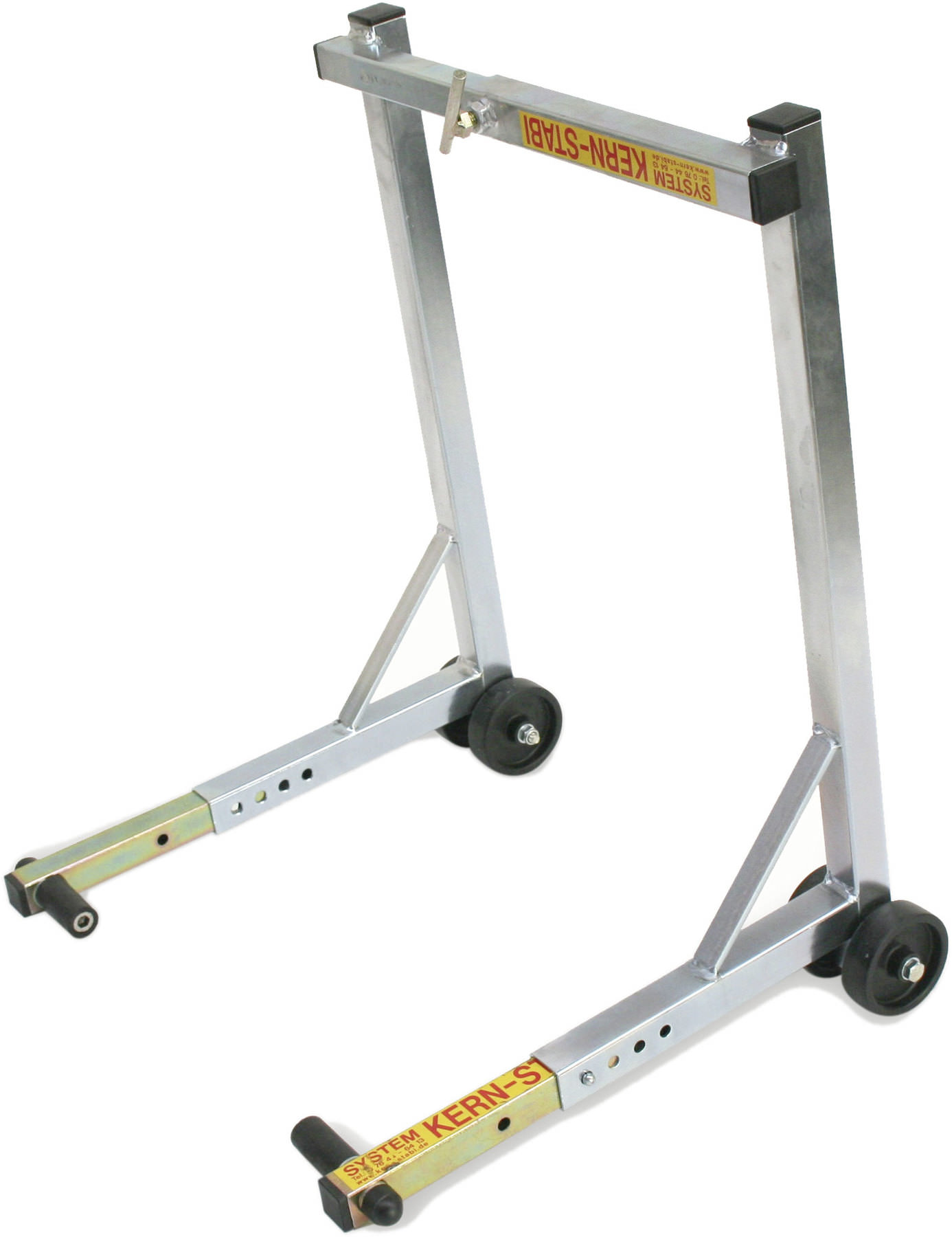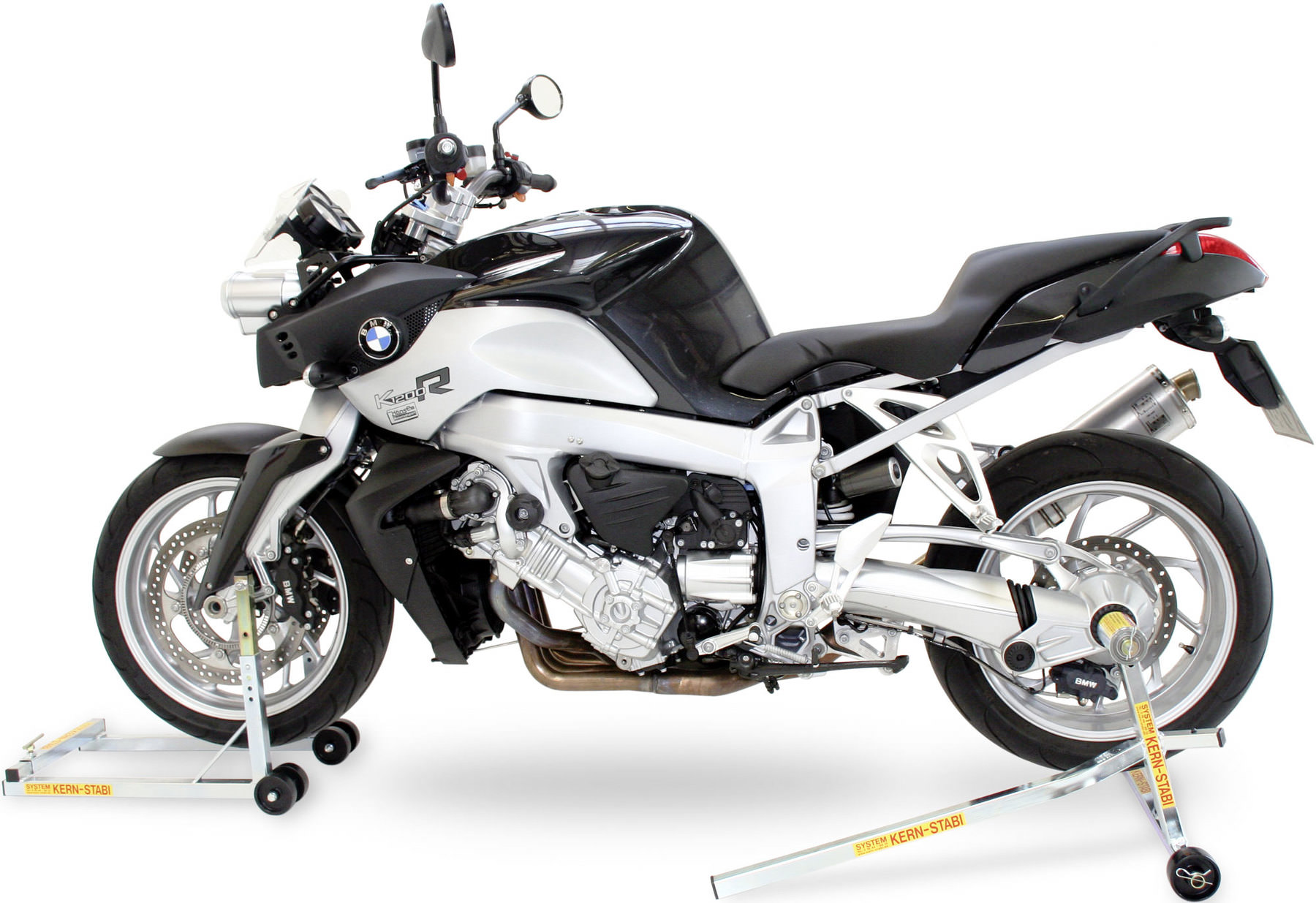 KERN-STABI FRONT ADAPTER
FOR BMW K-MODELS, 2080II
You have placed the following items in the shopping basket:
KERN-STABI FRONT ADAPTER
FOR BMW K-MODELS, 2080II
KERN-STABI "Special" Front Adapter for BMW K models:

In combination with the KERN-STABI Universal Paddock Stand 2039 (Order No. 10002650, please order separately), you can jack up the front end of your BMW K1200/1300S/R/GT safely with these sturdy adapters.

These special adapters are needed because the fork ends on BMW K1200/1300S/R/GT are round rather than angular. The Front Adapters 2080 (Order no. 10002672) used for many bikes are not suitable for the models mentioned above.

KERN-STABI makes use of the fact that the K models have a triangular mount for the brake calipers (right & left), which is perfect for attaching the front adapters.

The front wheel is clear of the ground after jacking up the front end. Servicing your bike, or changing the front wheel, can then be done professionally. The adapters are also ideal for storing your motorbike over the winter so as to relieve the load on the tyres. The non-slip rubberised bolts protect your bike effectively against scratches.

Comprises:
Important information:
Before using the front adapter, you must always jack up the tail of your bike using a second stand (e.g. a second KERN-STABI Universal Paddock Stand, Order no. 10002650). This has the effect of making the raised motorcycle considerably more stable. If you ignore this advice, your motorcycle is at risk of falling over and being damaged or causing injury.

The KERN-STABI "Special" Front Adapter in combination with the Universal Paddock Stand is suitable for a maximum load of 150 kg. This means that the overall weight of your motorcycle, incl. accessories, must not exceed 300 kg.
Manufacturer details: Kern-Stabi

Motorcycle paddock stands manufactory

For over 25 years, the name Kern-Stabi has stood for innovative motorcycle accessories with the highest robustness and quality of engineering. Having started as manufacturers of fork stabilisers, the metal construction specialists from Malterdingen in Baden have established themselves as the undisputed Number 1 in Germany in the field of bike assembly equipment and motorcycle hoists in particular. Whether in the garage at home, in the motorcycle workshop or in professional motor sport, the intelligent equipment from Kern-Stabi fulfils the requirements of every user - reliable, durable and safe. Multiple test wins in renowned motorcycle magazines attest to the outstanding quality and functionality. See for yourself!
The ratings will be available to you again soon.
+400 brands
2-year right of return
Fast delivery
Worldwide shipping