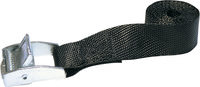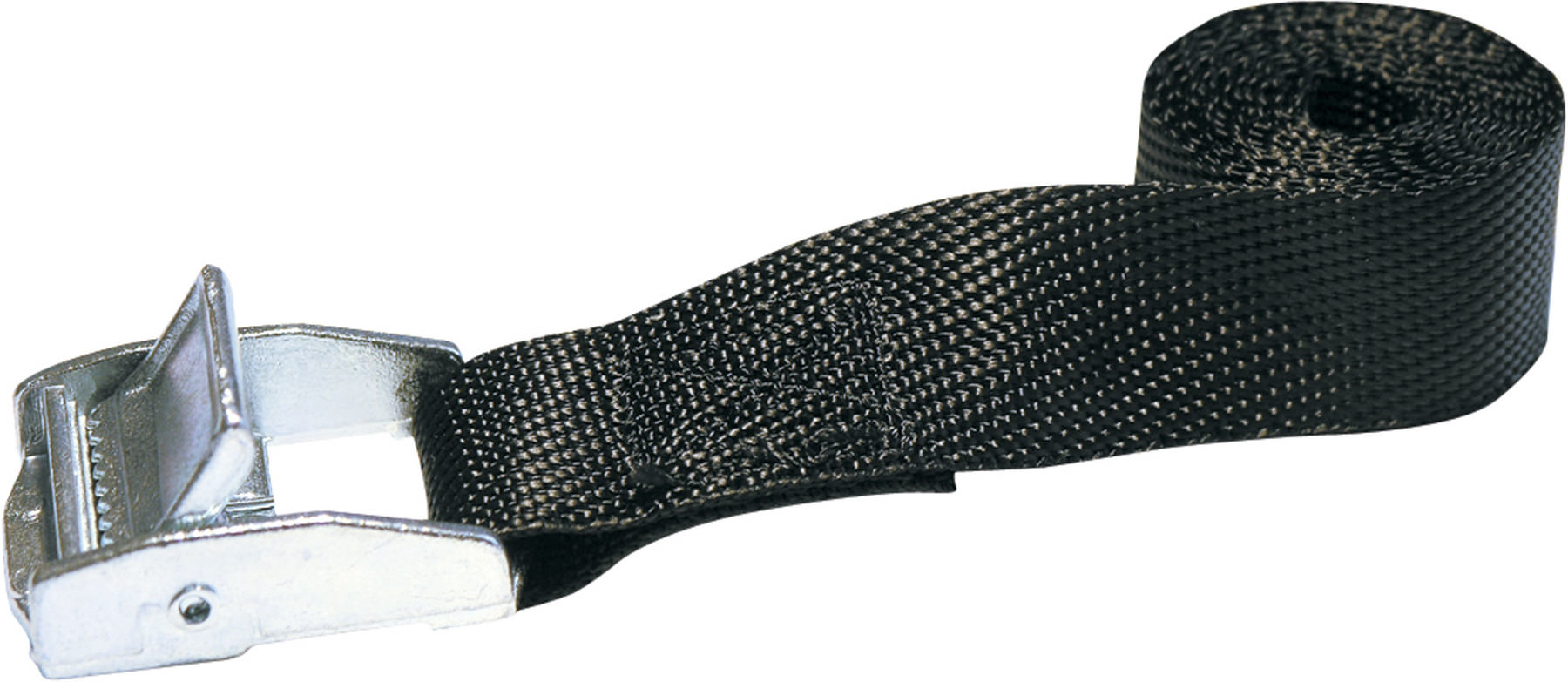 JOUBERT RATCHET TIE-DOWN
L: 1.50 METER
Important notes
For private use only. The VDI guidelines apply for commercial/technical use.
You have placed the following items in the shopping basket:
JOUBERT RATCHET TIE-DOWN
L: 1.50 METER
Joubert Lashing Strap with cam buckle:

Ideal for tying down light luggage (e.g. roll bags, sleeping bags, airbeds). Not suitable for lashing down motorcycles.
Length: 150 cm
Width: 18 mm
Material: 100% polyester
Note:
Lashing straps that are wider than 25 mm have to be tested according to DIN EN 12195-2. To determine the capacity, the lashing strap is loaded with more weight gradually. The weight is finally determined as lashing capacity (LC = lashing capacity) is defined. A tested and approved lashing strap can be seen on the belt sewn rectangular label.
Manufacturer details: Joubert

Highly reliable - extremely comfortable - maximum security

Joubert was established in 1928 in Ambert (France) and has always been known as the expert for elastic cords, slings and textile straps. Over the years, the French company has become a leading manufacturer in the field of load securing, thanks to its modern corporate strategy, research activities and customer-oriented approach. Innovative products from Joubert, such as lashing straps and bungee cords, are highly reliable, extremely comfortable and offer maximum security.
Writing review is not available
We are currently working on the implementation. The feature will be available soon.
+400 brands
2-year right of return
Fast delivery
Worldwide shipping