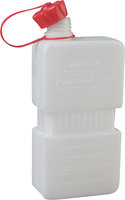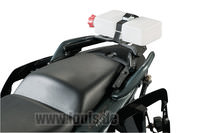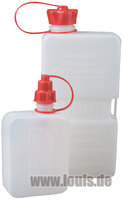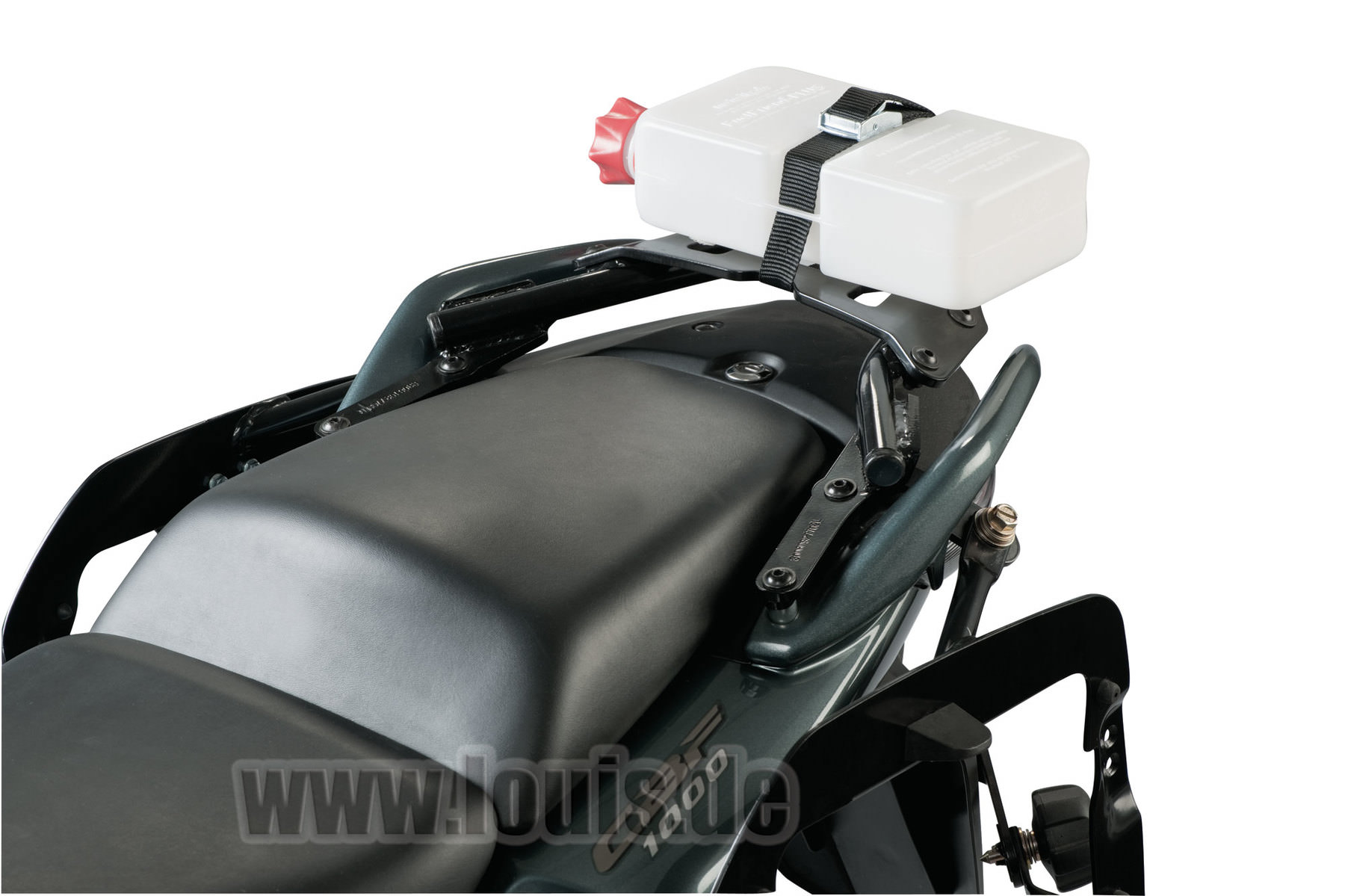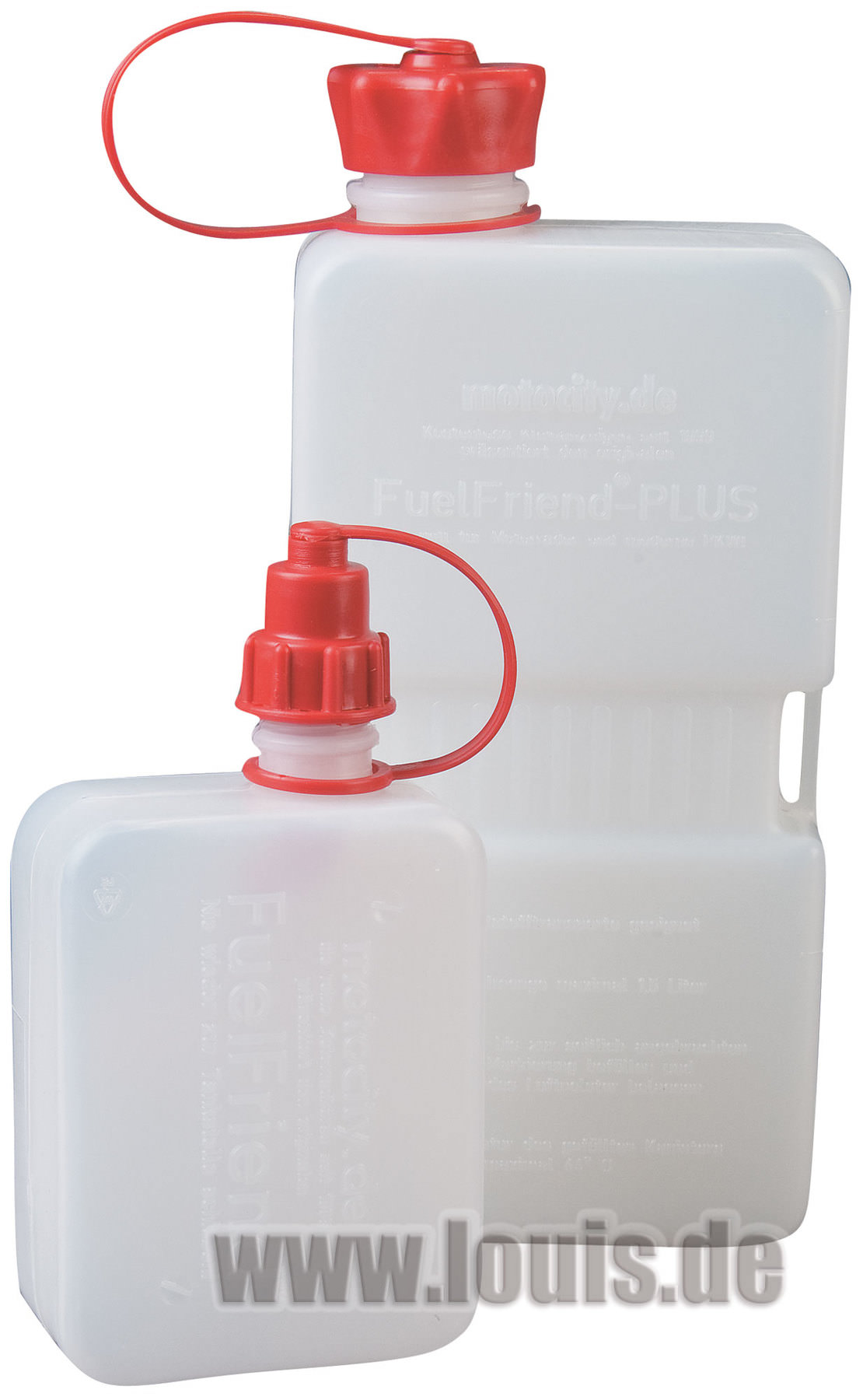 FUELFRIEND-PLUS CLEAR
CAN, 1.5 L, CLEAR
You have placed the following items in the shopping basket:
FUELFRIEND-PLUS CLEAR
CAN, 1.5 L, CLEAR
With the FuelFriend Plus mini fuel canister, you always have a reassuring reserve with you in case the journey turns out to be further than expected. So you can enjoy the trip without constantly worrying whether you will make it to the next filling station. You won't be the one who grinds to a halt!
The 1.5 litre fuel and oil canister, for motorcycles, scooters, quads and also cars,
is compact enough to fit in almost any luggage
Filler compatible with fuel pump nozzle
Fuel level indicator
Transparent canister lets you keep a constant eye on the level
Thick walls for greater strength
Designed for securing to a luggage rack etc. with lashing strap
1.5 litre capacity is sufficient for approx. 20 km to 35 km at a leisurely speed
Dimensions (HxWxD) approx. 27.5 (incl. cap) x 12.5 x 6.5 cm
Material: food-grade HDPE (can actually be used for food after washing out thoroughly)
Patented German brand-name product!



Important note:
Pouring spout not included, please order separately (Order no. 10003255).
Manufacturer details: Fuel Friend

FuelFriend

Small canister in 4 sizes, from 0.5 to 2 litres
Transparent or coloured.

Made in Germany and ISO-certified!

A FuelFriend puts your mind at rest when you're on the road.

Ideal for your car, motorcycle, boat or garden,
and also for model making, etc. etc.

A FuelFriend comes in very handy, and also makes a
really useful gift.

The FuelFriend-BIG has been tested
in accordance with UN licensing procedure, and
it passed with flying colours. The extremely thick walls prevent
any unpleasant smells from escaping.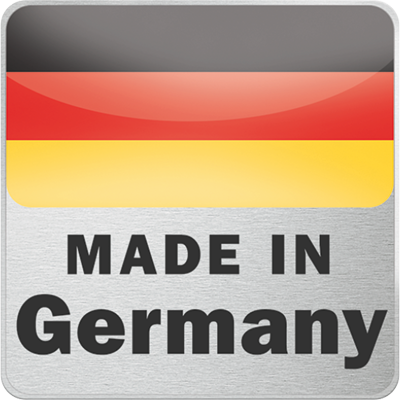 QUALITY MADE IN GERMANY!

By purchasing this item you have chosen a premium-quality product with superior German workmanship. This internationally acknowledged mark of quality means that this product is the result of efficiently coordinated development and production processes, technological expertise, continuous quality controls.
Writing review is not available
We are currently working on the implementation. The feature will be available soon.
Issue 24-2018
"Motorrad" magazine tested the Fuelfriend canister in its 24-2018 issue and awarded it a full 5 out of 5 points. The following features were given special mention:

- Easy to grip
- Very sturdy plastic, high-quality appearance
- Absolutely leakproof
- Functions perfectly, no splashing or spillage
- Handy for emergencies
+400 brands
2-year right of return
Fast delivery
Worldwide shipping