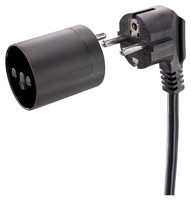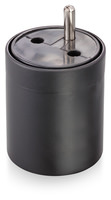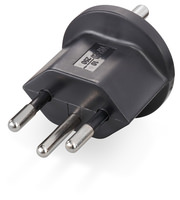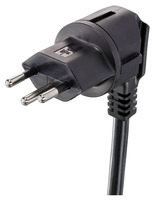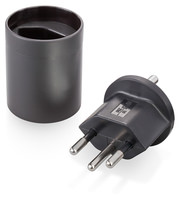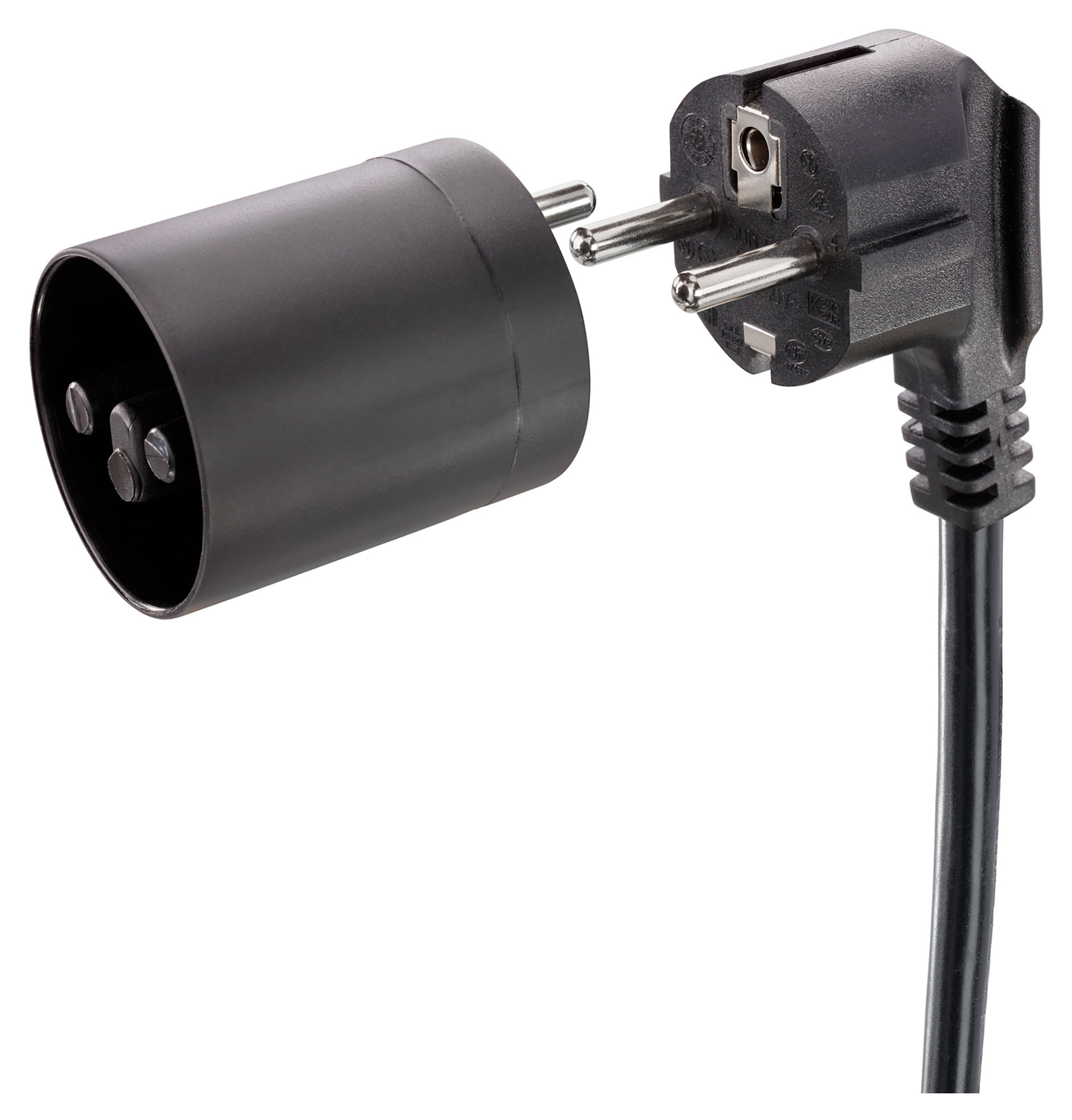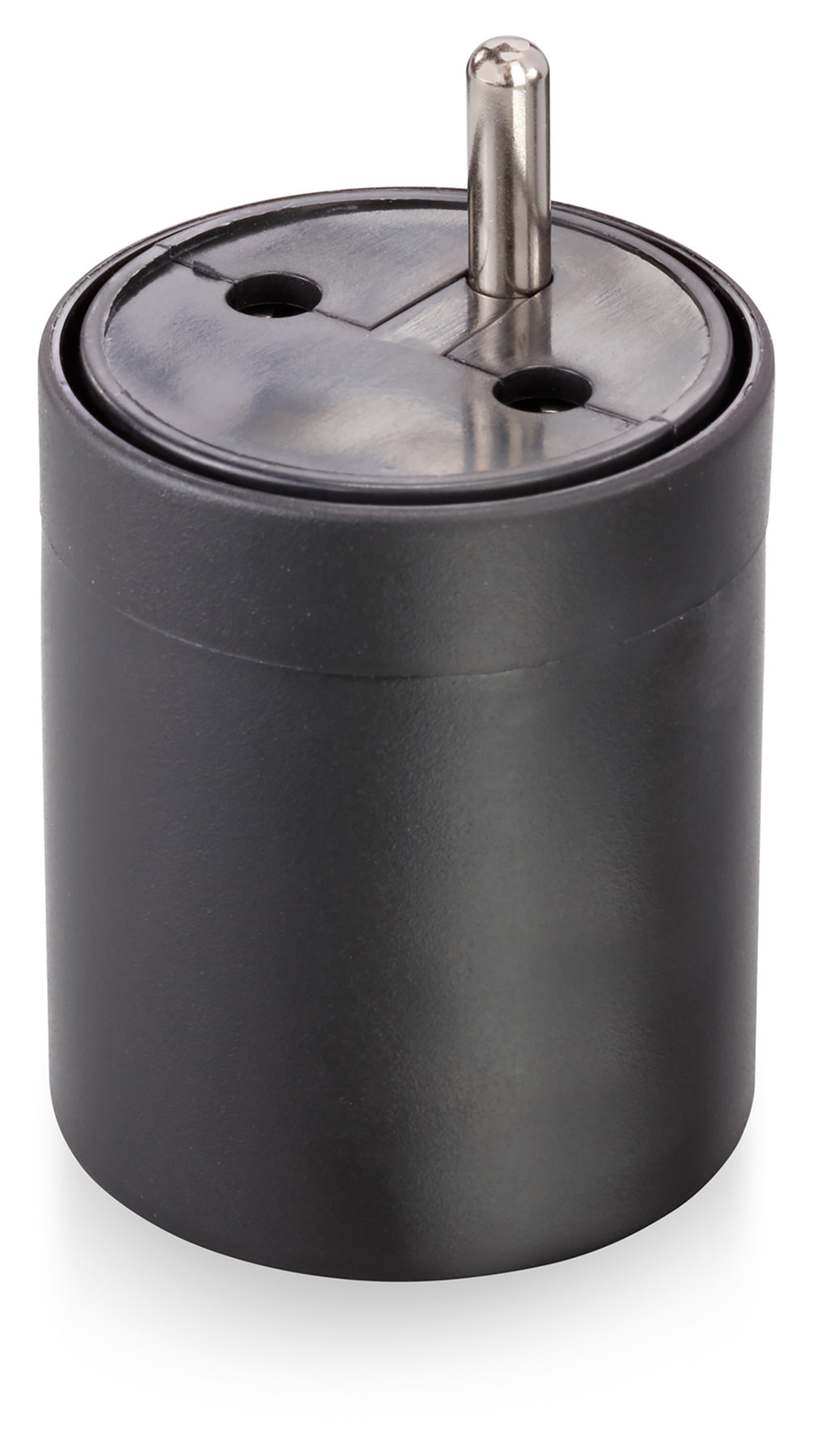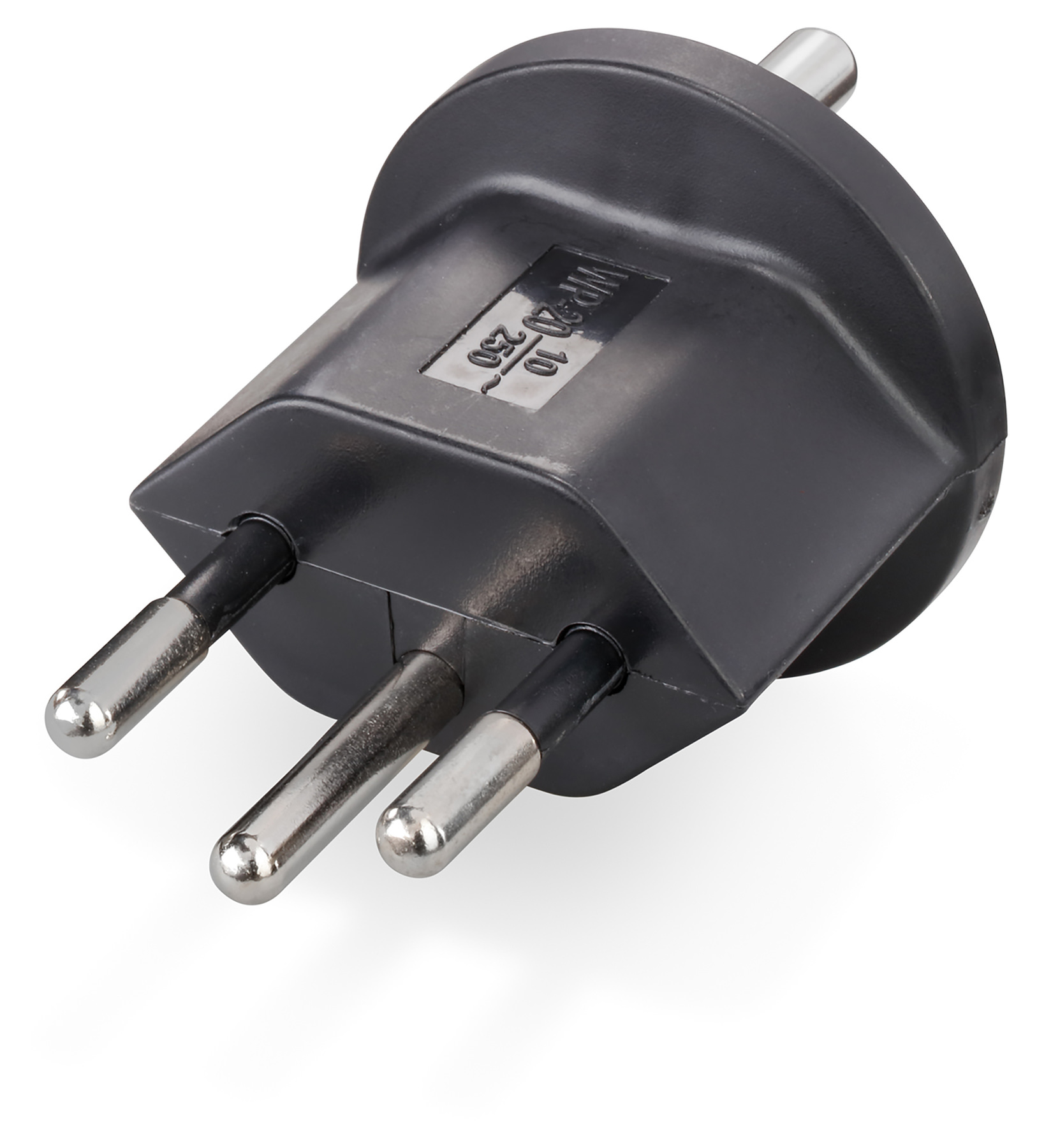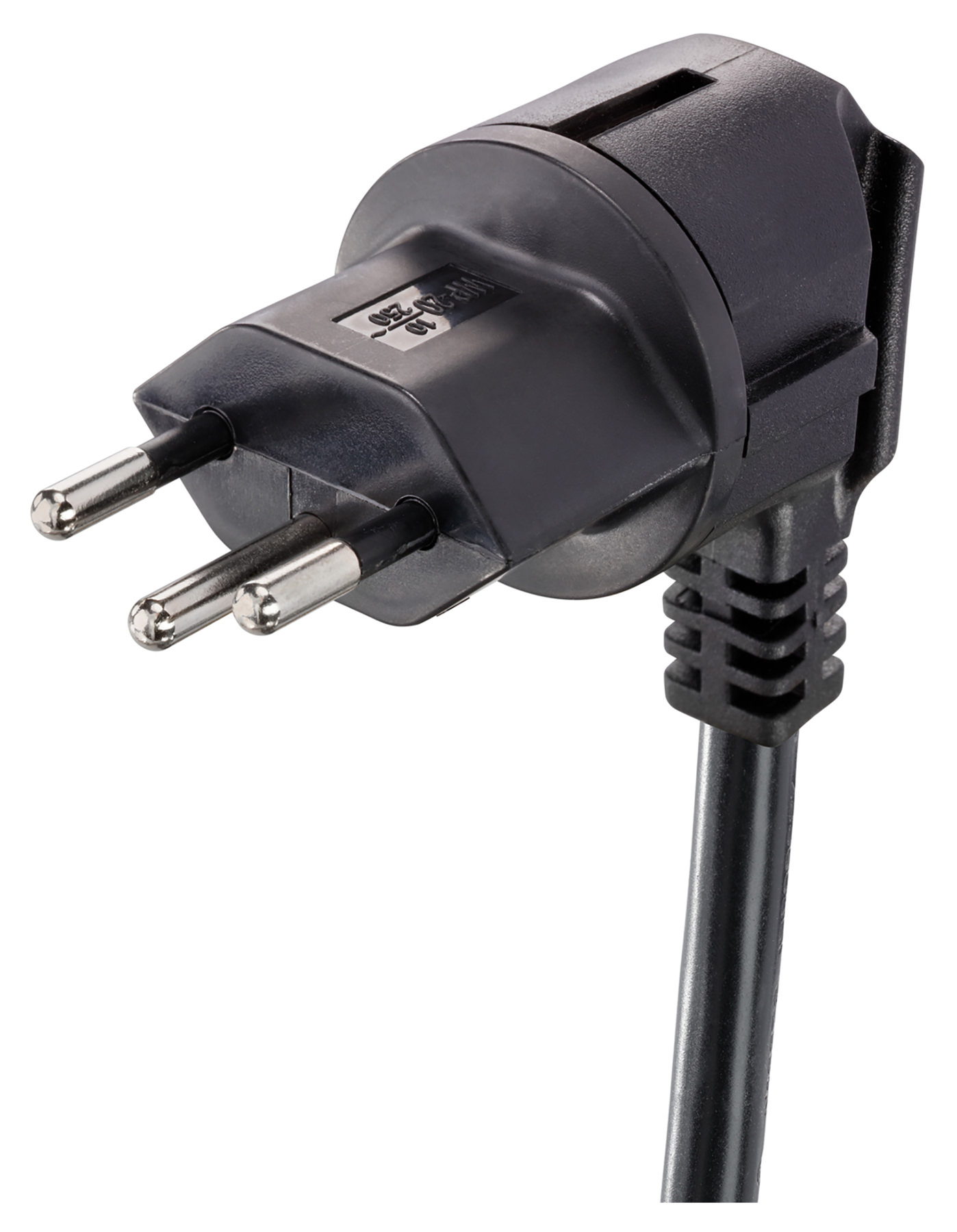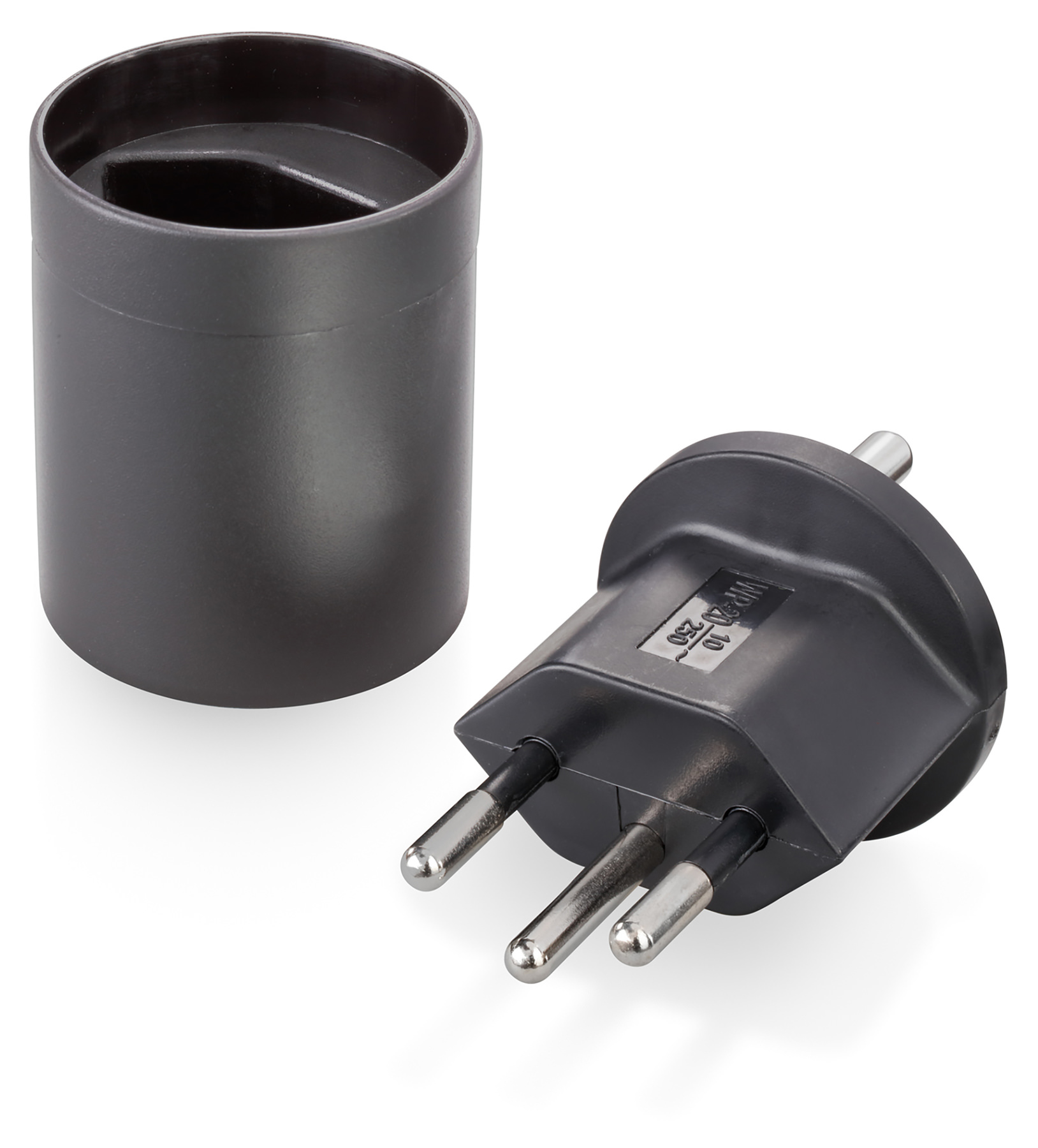 FIXADAPTER DE TO CH
SCHUKO CEE7 / 3 POL.TYP12
You have placed the following items in the shopping basket:
FIXADAPTER DE TO CH
SCHUKO CEE7 / 3 POL.TYP12
A fixed adapter is the only legally permitted way to permanently operate devices with a German plug in Switzerland!
A travel adapter/travel plug is intended for occasional use and must not be used for permanent operation.

Features:

This fix adapter is a transition plug from the German standard plug (Schuko CEE7) to the Swiss 3 Pol. Plug (type 12). The transition piece is for one-time use and serves as a fixed mechanical connection.

The fixed adapter is pulled over a cable with a German Schuko plug by means of the insertion aid and permanently converts the German plug into a Swiss T12 plug. The conversion is permanent, i.e. the attached Swiss plug attachment can only be removed by destroying it.

Technical data:

- Load capacity: 250 VAC / 10 A
Writing review is not available
We are currently working on the implementation. The feature will be available soon.
+400 brands
2-year right of return
Fast delivery
Worldwide shipping