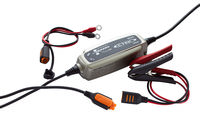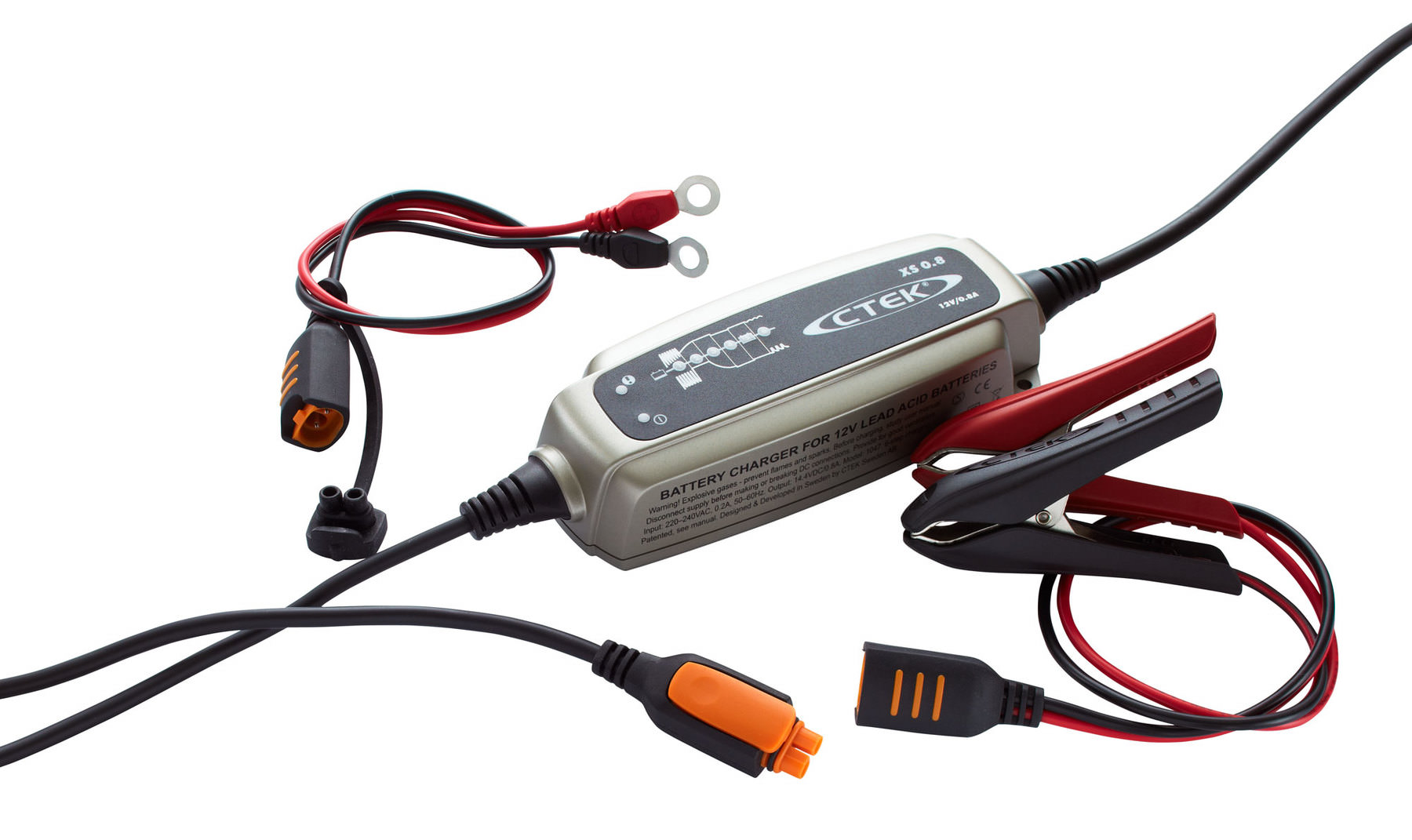 CTEK XS 0.8
BATTERY CHARGER
You have placed the following items in the shopping basket:
CTEK XS 0.8
BATTERY CHARGER
CTEK XS 0.8 Battery Charger

The XS 0.8 is CTEK's smallest 12V charger. It offers state-of-the-art technology and is perfect for charging smaller 12V batteries, as used in motorbikes, jet skis, ATVs, lawnmowers etc.
It is also suitable for maintenance charging "normal-sized" batteries such as car batteries. The unique display enables the user to follow the entire charging process.
The XS 0.8 is a compact and fully automatic 6-step charger for 12V batteries from 1.2 to 32 Ah and for maintenance charging up to 100 Ah.
The XS 0.8 features IP 65 enclosure protection (splash- & dust-proof), delivers 0.8 A and protects the vehicle electronics. It is non-sparking, reverse polarity protected and short-circuit proof.

Features:

IP65
230 V
Capacity 1.2 - 32 Ah (maintenance charging 1.2 - 100 Ah)
Charging current 0.8 A
Dimensions 142 x 51 x 36 mm (LxWxH)
Weight 0.3 kg
Ambient temperature -20°C to +50°C
Comprises:

CTEK XS 0.8 Battery Charger
Cable set with clip connectors for quick connection
Cable set with ring terminals (M6) for permanent connection to the battery
Multilingual operating instructions
Suitable for all types of 12V lead acid batteries (wet, maintenance-free, AGM, calcium/calcium and gel - VLRA)

Delivery without british power plug! If you nead an adapter, please also order item 10037394.
Manufacturer details: CTEK

Professional battery care

Flat battery? Help is on the way, care of CTEK, a leading developer of highly efficient battery chargers for motorbikes and other vehicles. By using patented technology, battery chargers from CTEK don't just fulfill the increasing charging needs of modern batteries; they condition and maintain them too. In this way, their life expectancy is raised, and the user saves money. Safety, simplicity and flexibility are the key words here, which apply to all of the products and solutions developed by CTEK.
Product details
Number of LED status indicators:

8 LED´s

Charging characteristic:

IUoUp

Charging current (max.):

800 mA

Suitable to starter batteries with:

12V
Overview of product features
Suitable for conventional lead acid batteries
Suitable for maintenance-free gel batteries
Suitable for maintenance-free AGM batteries
Intelligent charging technology
Short-circuit proof
Automatic charging current adaptation
Automatic charging shutdown
Trickle charging
Desulphation function
Writing review is not available
We are currently working on the implementation. The feature will be available soon.
+400 brands
2-year right of return
Fast delivery
Worldwide shipping