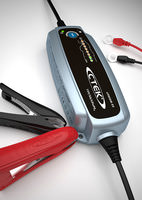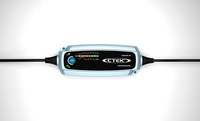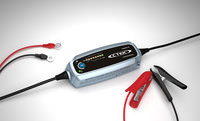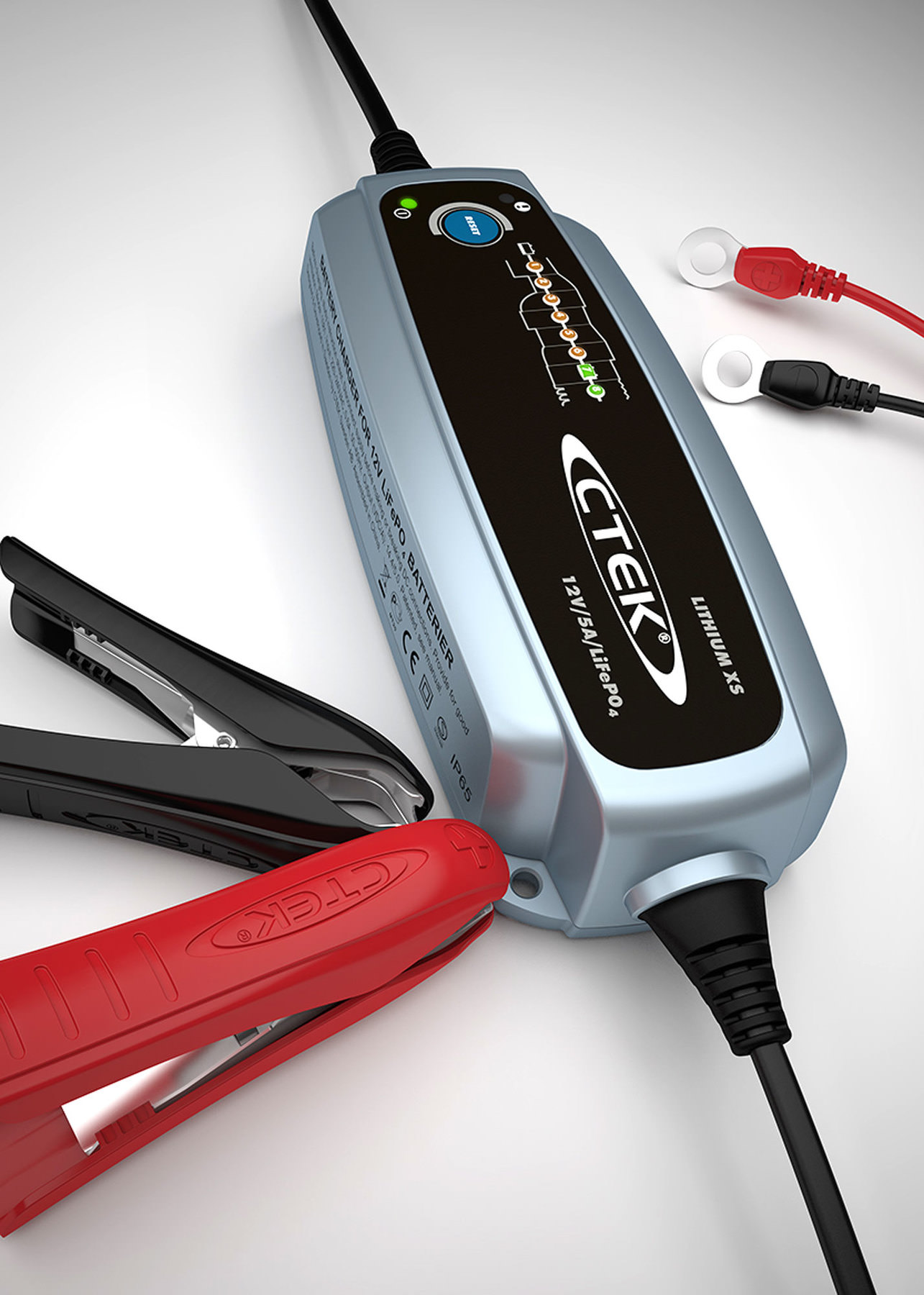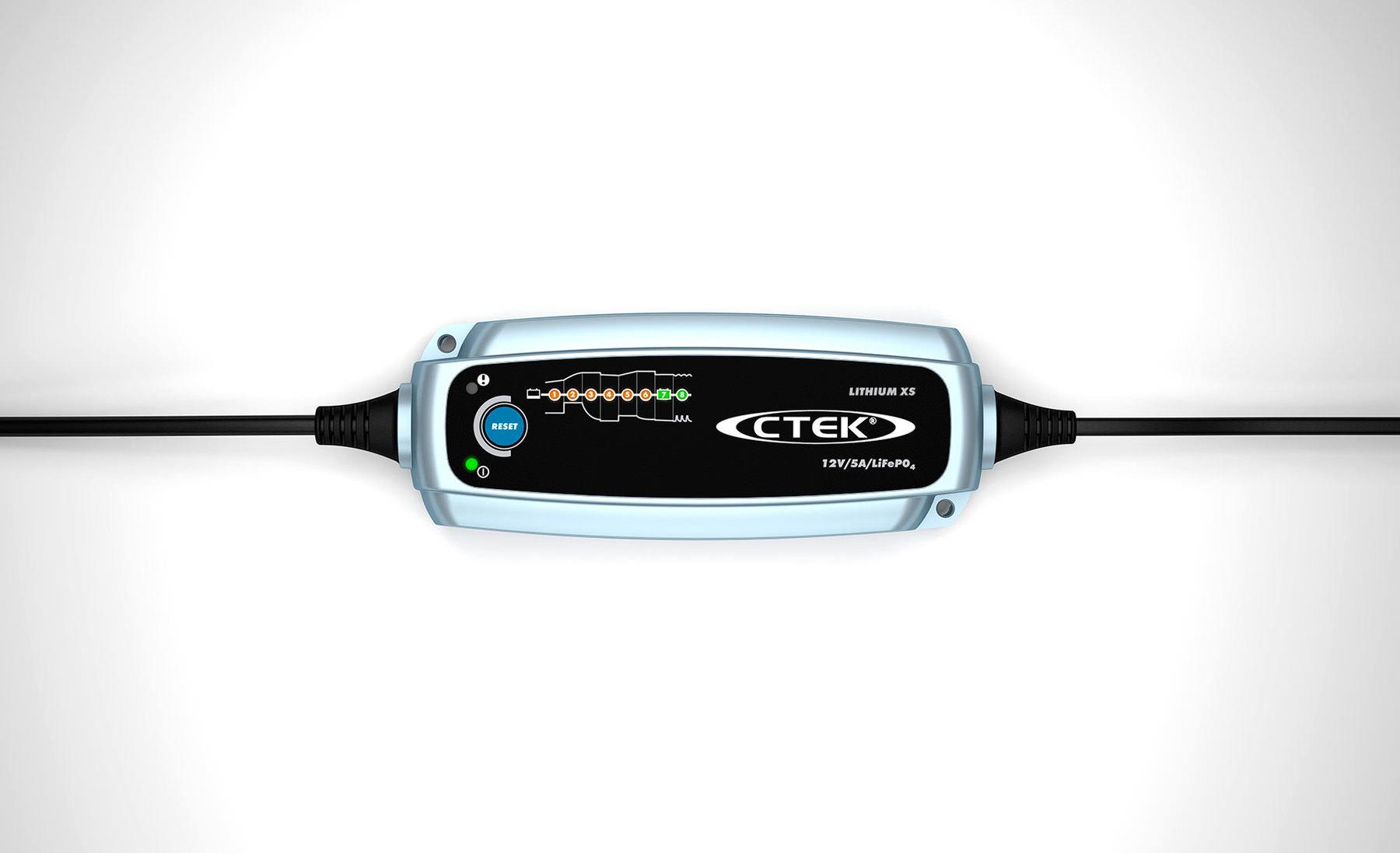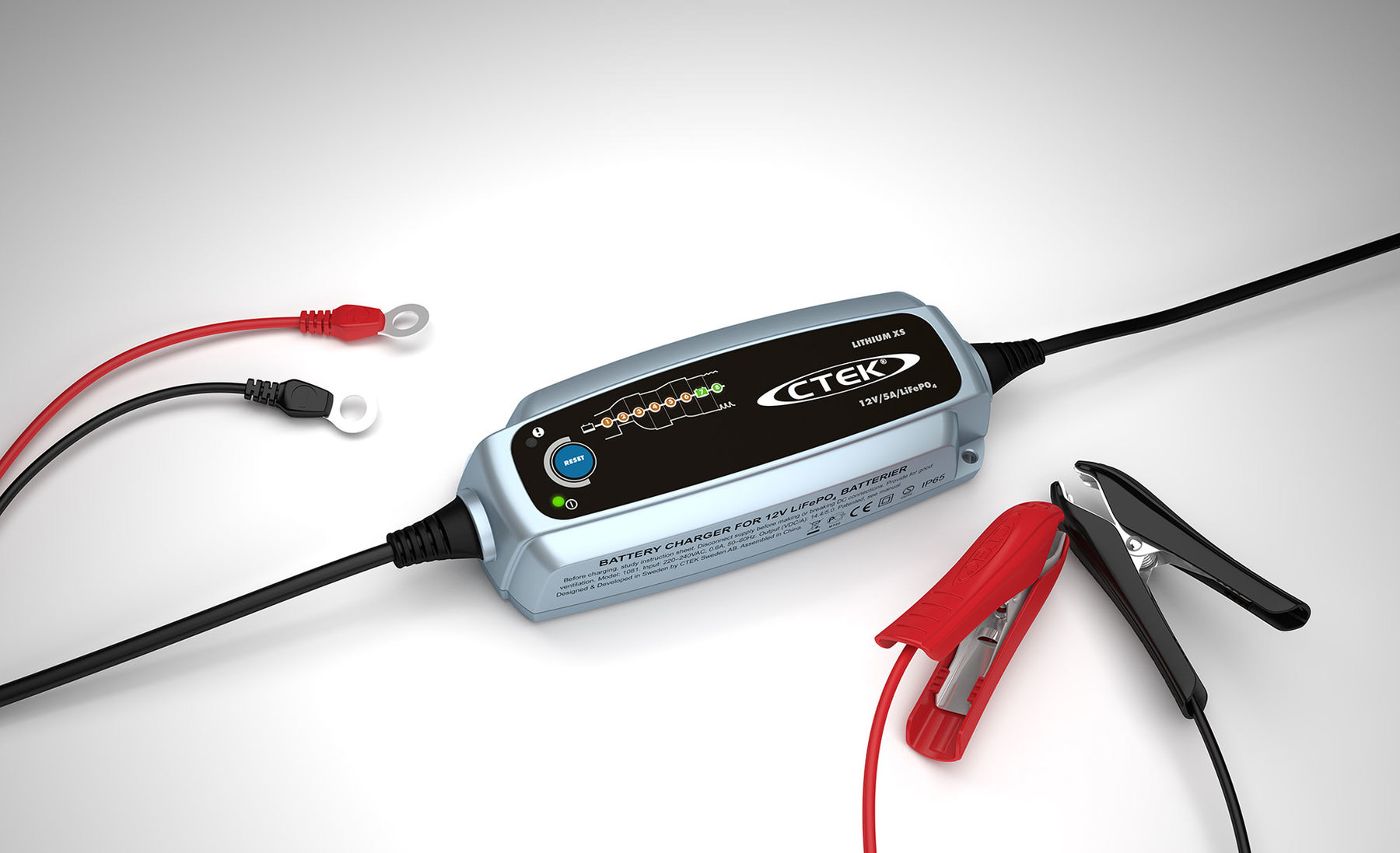 CTEK LITHIUM XS
BATTERY CHARGER
You have placed the following items in the shopping basket:
CTEK LITHIUM XS
BATTERY CHARGER
CTEK battery charger LITHIUM XS

The LITHIUM XS is an advanced microprocessor controlled charger specially designed to recharge and maintain Lithium-Ion Phosphate (LiFePO4) batteries maximising their performance and lifespan. With up to 5A of charge current available the LITHIUM XS is extremely flexible and will charge LiFePO4 batteries from 5Ah to 60Ah and maintain up to 120Ah.

Operation is simple and charging will commence upon connection. With no need to disconnect the battery from the vehicle, at charge start the LITHIUM XS will automatically reset any low voltage protection electronics (Battery Management System) fitted. Charging can be restarted manually at any time using the "Reset" button.

The LITHIUM XS is a fully automatic "connect and forget" charger with 8 charging steps including a testing sequence to show if the LiFePO4 battery can take and retain charge, a unique maximisation step to restore full capacity, and patented maintenance charging to ensure maximum performance even after months of inactivity. Splash proof and dust proof (IP65) the LITHIUM XS is easy and safe to use, protects vehicle electronics, spark-free, reverse polarity protected and short circuit proof.

Features:

current: max. 5.0 A
Splashproof and dustproof (IP65)
Reverse polarity and short-circuit
Operating voltage : 220-240V - Working
temperature range: -20°C to +50°C
Dimensions: (WxHxD) approx. 16.8 x 3.8 x 6.5 cm
Includes:

CTEK LITHIUM XS Charger
Cable set with clip connectors for quick connection
Cable set with ring terminals (M6) for permanent connection to the battery
Multilingual operating instructions
Attention: The LITHIUM XS charger model is designed for Lithium-ion batteries using LiFePO4 technology only!

Delivery without british power plug! If you nead an adapter, please also order item 10037394.
Manufacturer details: CTEK

Professional battery care

Flat battery? Help is on the way, care of CTEK, a leading developer of highly efficient battery chargers for motorbikes and other vehicles. By using patented technology, battery chargers from CTEK don't just fulfill the increasing charging needs of modern batteries; they condition and maintain them too. In this way, their life expectancy is raised, and the user saves money. Safety, simplicity and flexibility are the key words here, which apply to all of the products and solutions developed by CTEK.
Product details
Number of LED status indicators:

10 LED´s

Charging characteristic:

IUoUp

Charging current (max.):

5.000 mA

Suitable to starter batteries with:

12V
Overview of product features
Suitable for 12V Lithium-Ion starter batteries
Intelligent charging technology
Short-circuit proof
Automatic charging current adaptation
Automatic charging shutdown
Trickle charging
Automatic battery test before charging
The ratings will be available to you again soon.
Issue 3-2013
"Circuit" magazine tested the CTEK LITHIUM XS charger in its 3-2013 issue and rated it "HIGHLY RECOMMENDED". The following features were given special mention:

- Maximises the performance of lithium-ion batteries, unlike conventional chargers
- Well engineered
- Extremely simple to use
- Compact and handy, long cable
- Splashproof and dust-tight
- Short-circuit-proof and reverse polarity protected

+400 brands
2-year right of return
Fast delivery
Worldwide shipping