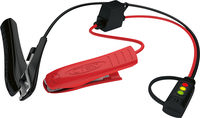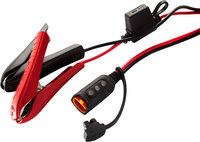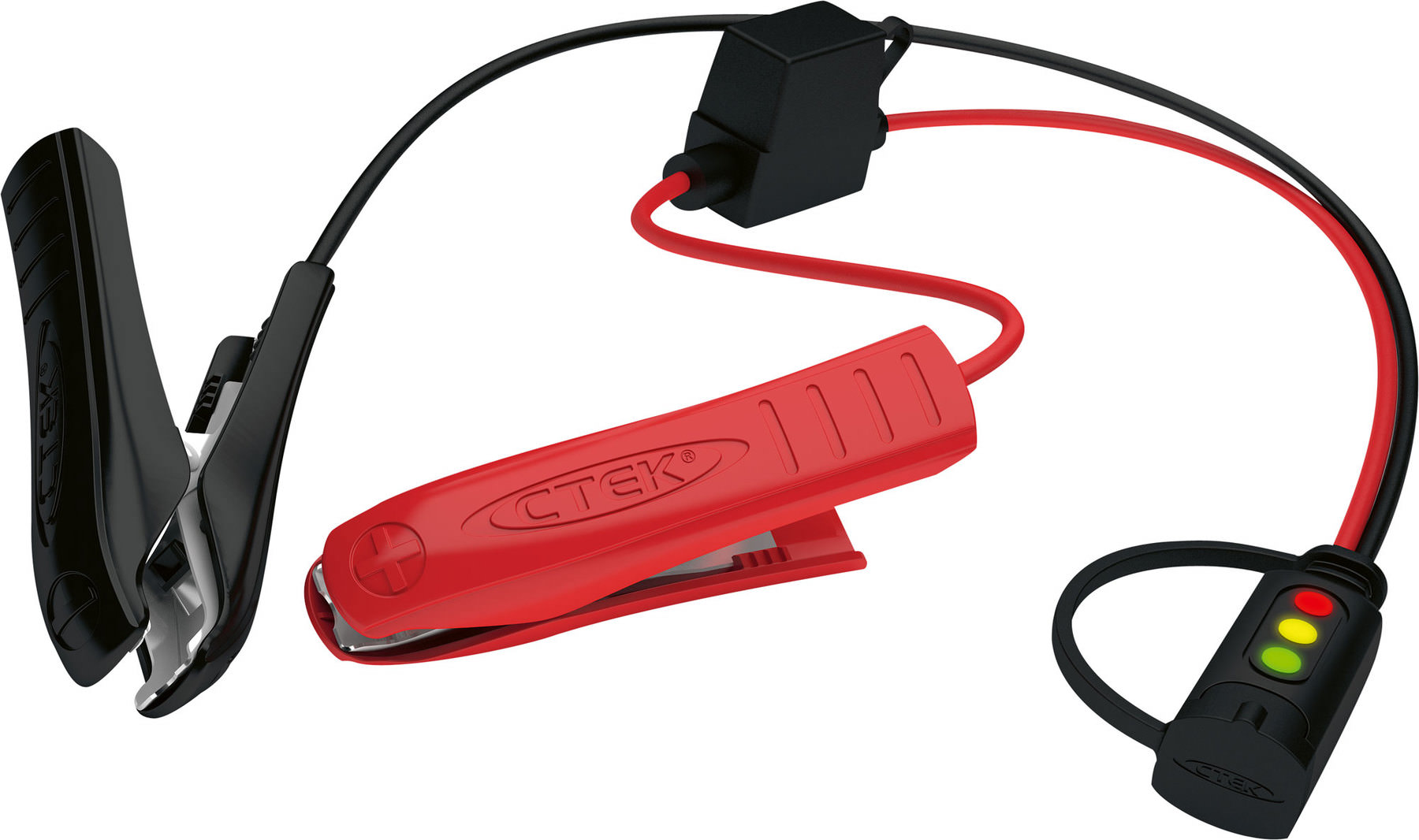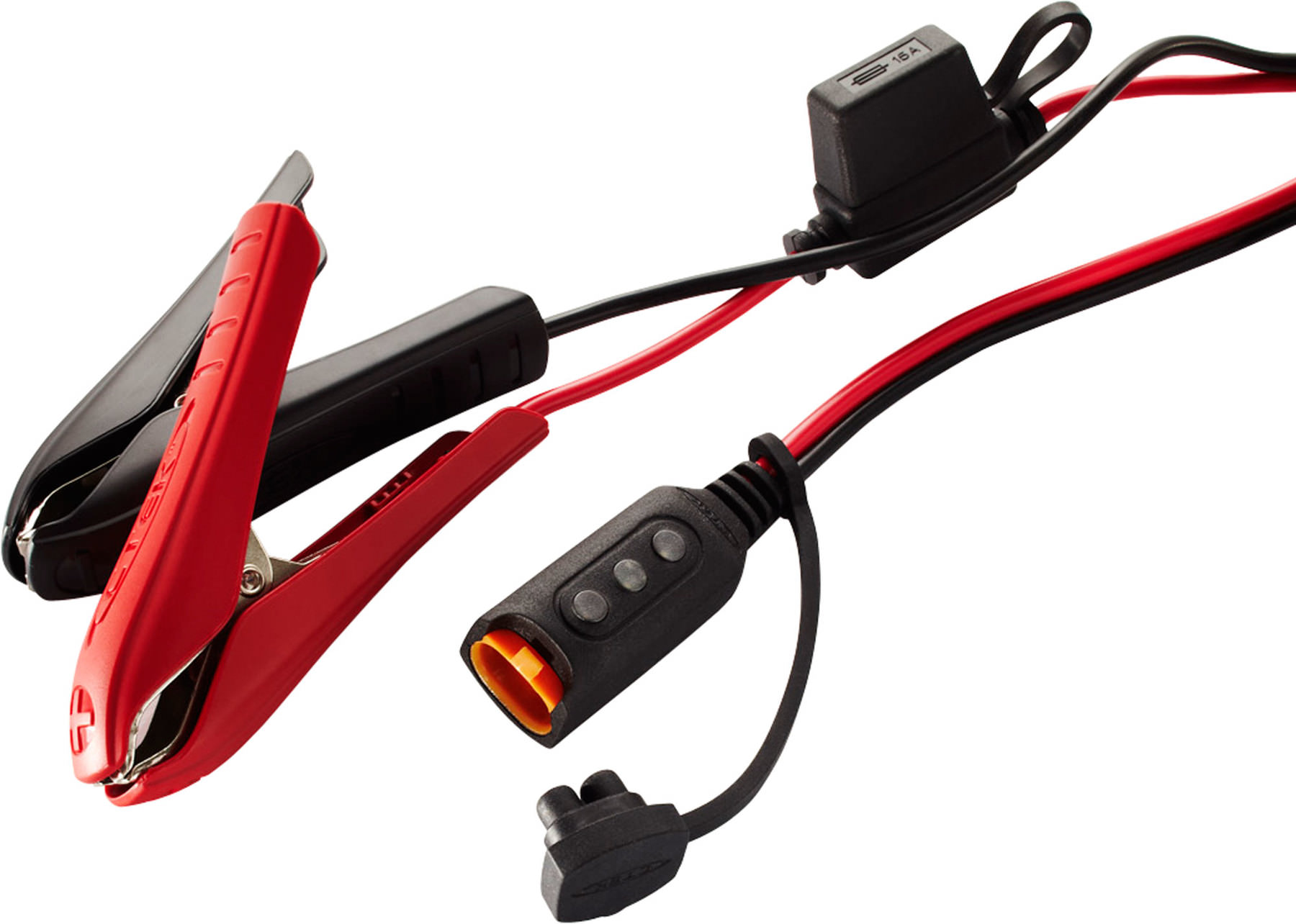 CTEK COMFORT INDICATOR
WITH CLIP CONNECTORS
You have placed the following items in the shopping basket:
CTEK COMFORT INDICATOR
WITH CLIP CONNECTORS
CTEK "Comfort Indicator" with battery clips

The practical combination of "traffic-light" LED charge level indicator, quick connector for CTEK chargers and battery clips. This device comes in handy for users who require a portable display instrument with quick connector, e.g. owners of several vehicles or vehicle workshops.

The Comfort Indicator's "traffic light" LED system lets you know the state of charge of your battery at rest (engine and electrical devices switched off) simply and clearly via green, yellow and red LEDs. The Comfort Indicator can be connected directly to your motorcycle battery using battery clips.

Battery charge indicators (battery at rest; engine and electrical devices switched off):
green: battery is OK and does not require charging (battery charge higher than 12.65 V)
yellow: battery is partially discharged and must be charged (battery voltage between 12.4 V and 12.65 V)
red: battery is empty and charging is urgently required (battery voltage less than 12.4 V)
Features:
Cable length: 100 cm
Fuse: 15 A
Important!
The comfort indicator is only compatible with lead-acid batteries.

The quick connector range from CTEK only fits the 12 V chargers from CTEK with 0.8 - 10 A charging current, and must not be used with any other charger.
Manufacturer details: CTEK

Professional battery care

Flat battery? Help is on the way, care of CTEK, a leading developer of highly efficient battery chargers for motorbikes and other vehicles. By using patented technology, battery chargers from CTEK don't just fulfill the increasing charging needs of modern batteries; they condition and maintain them too. In this way, their life expectancy is raised, and the user saves money. Safety, simplicity and flexibility are the key words here, which apply to all of the products and solutions developed by CTEK.
The ratings will be available to you again soon.
+400 brands
2-year right of return
Fast delivery
Worldwide shipping