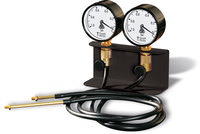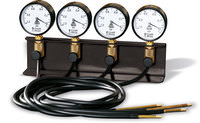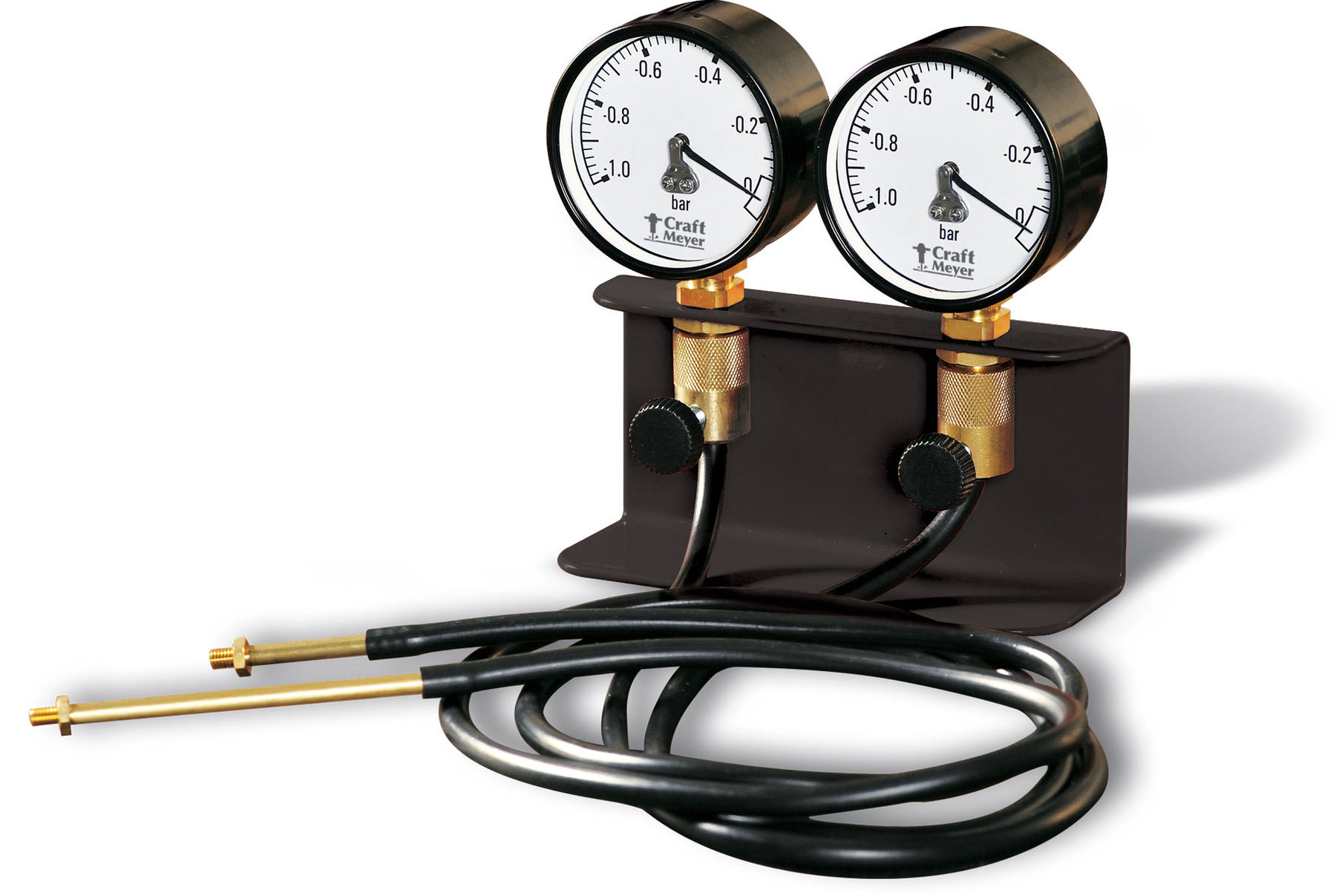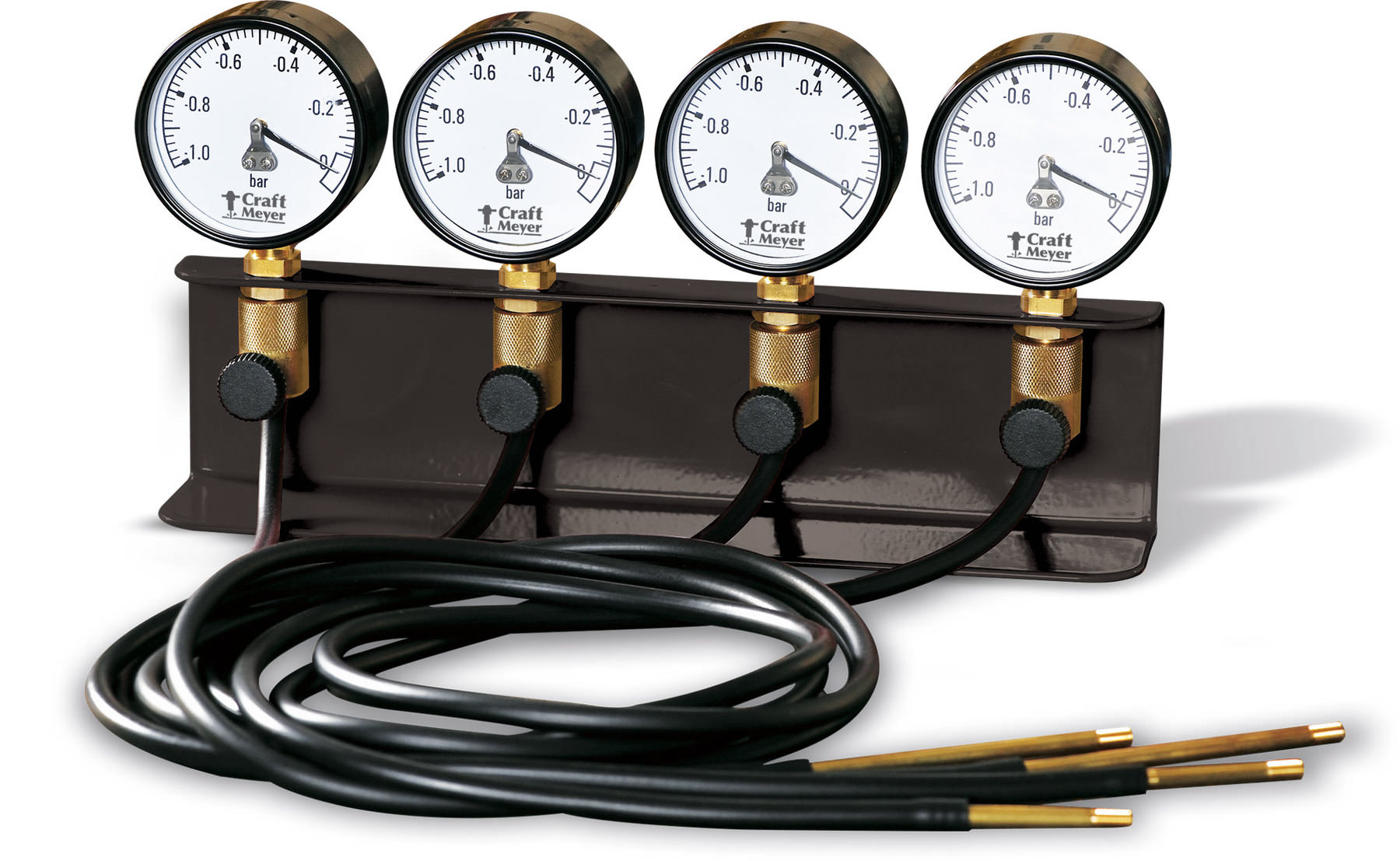 Craft-Meyer Synchroniser
0 To -1 bar;
You have placed the following items in the shopping basket:
Craft-Meyer Synchroniser
0 To -1 bar;
Something is not right with your motorcycle! It accelerates poorly, top speed is not what it should be, and you seem to be visiting your local service station a little too regularly. Enough is enough. Have you thought about synchronising your 2 to 4 carbs? Well, here's the tool you need for it: the Craft-Meyer Synchroniser with 2 or 4 gauges. You wouldn't believe how much difference it makes when carbs are working in perfect harmony. And how much frustration it will save you!
The quick-to-connect vacuum gauges enable you to set the correct balance via the adjustment screws on the carburettor. The measuring range is 0 to -1 bar.

Comprises:

Sturdy metal frame
Two or four vacuum gauges with 0 to -1 bar measuring range
Two thin vacuum hoses with all the fittings
Two thick fuel hoses
Adapters for M5 and M6 connections
Detailed assembly and operating instructions
Manufacturer details: Craft-Meyer

The Workshop Team

The workshop is the realm of Craft-Meyer. Here you will find many small and large tools which are indispensable in every workshop. The product range includes everything from work gloves to tool trollies. What all Craft-Meyer products have in common is their outstandingly low prices. They make Craft-Meyer the ideal partner for DIY and casual mechanics.
The ratings will be available to you again soon.
+400 brands
2-year right of return
Fast delivery
Worldwide shipping