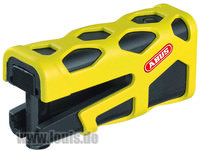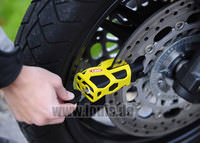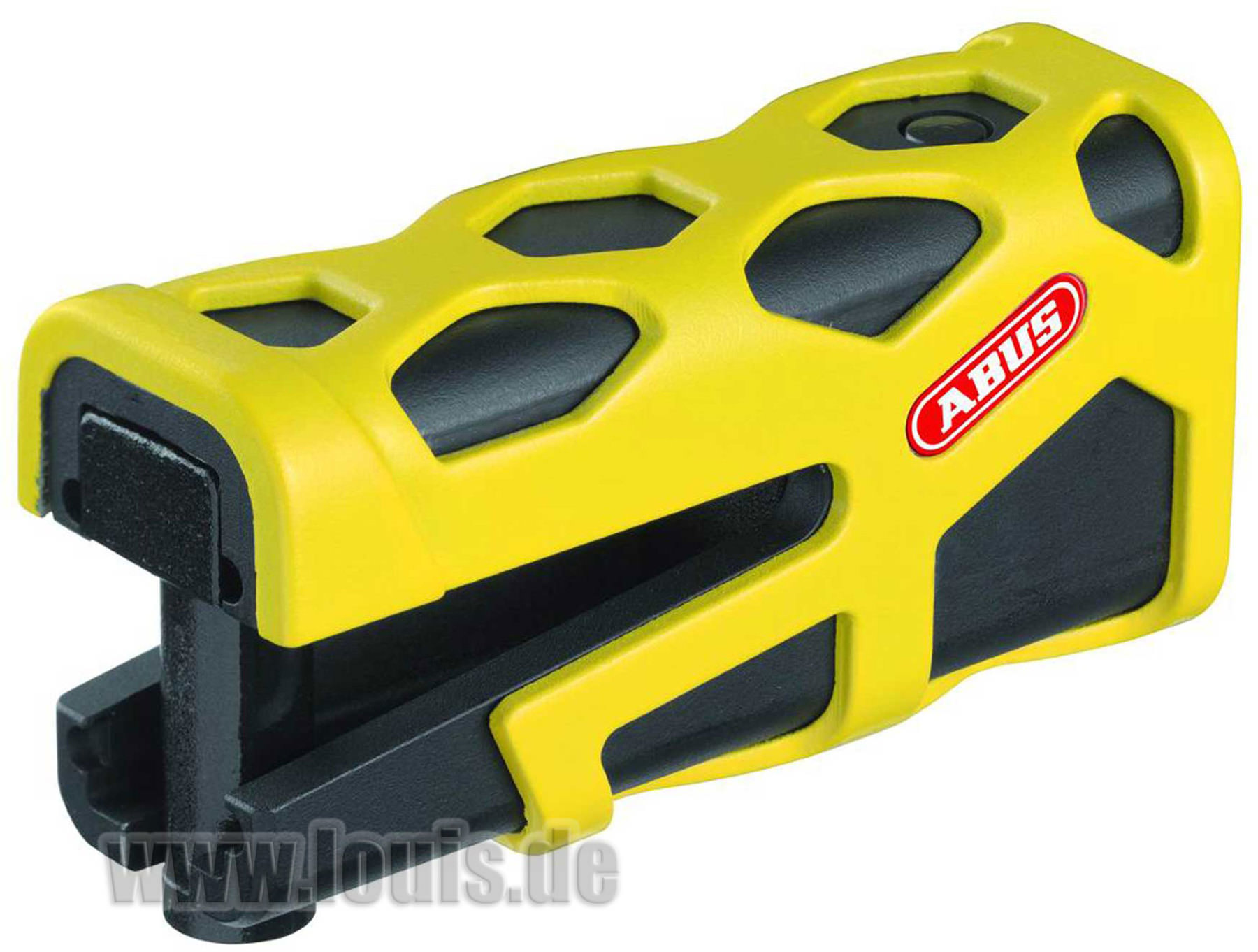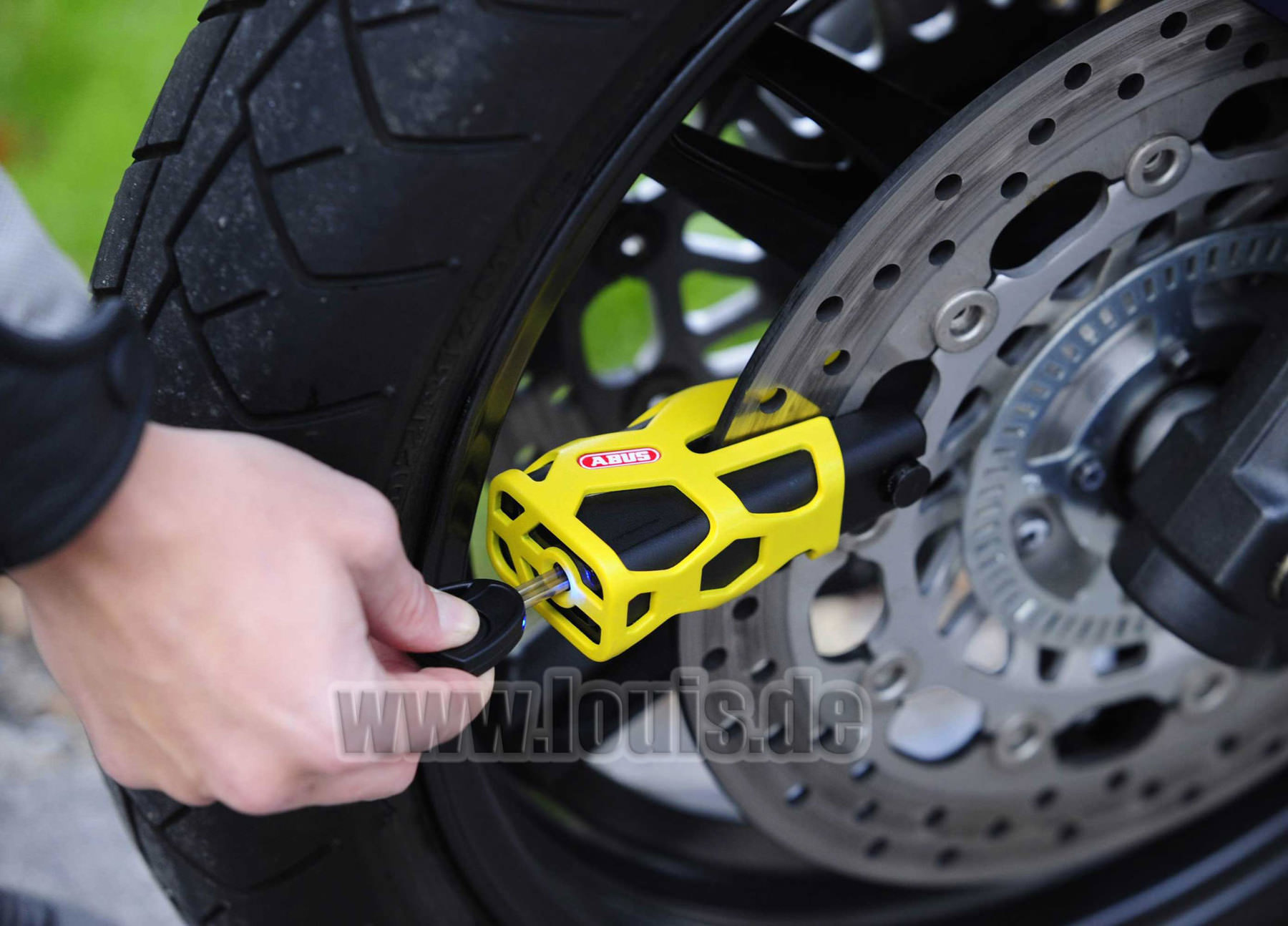 ABUS GRANIT 77 SLEDG
BRAKE DISC LOCK, YELLOW
You have placed the following items in the shopping basket:
ABUS GRANIT 77 SLEDG
BRAKE DISC LOCK, YELLOW
Brake disc lock with patented one-hand operation and innovative look. Lock body and shackle are made of hardened special steel and are resistant to attacks with bolt cutters, saws or hammers. The ABUS X-Plus cylinder lock provides maximum protection against intelligent methods of opening.
Three versions available
Includes keys, Memory Cable and neoprene carrying bag
Shackle diameter: 13 mm
Lock dimensions (HxWxD): approx. 110 x 53 x 35 mm
Throat depth: approx. 45 mm
Weight: 768 g
Remark: This item is certificated by the international guideline ART (Netherland) and Thatcham (England)
Manufacturer details: Abus

Biker's best friend

ABUS - Known the world over for security on the move, made in Germany, for more than 80 years When it comes to the protection of life and property, the ABUS Group makes a responsible contribution to increased safety in many aspects of life. To this end, we develop and produce mechanical and electronic solutions which give people all over the world a welcome "sense of security".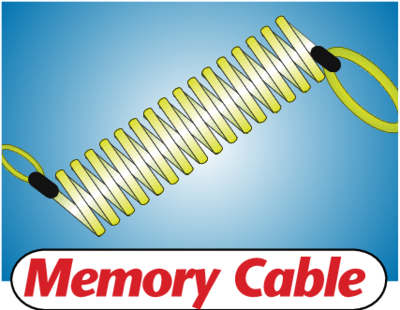 This lock comes with a handy spiral reminder cord in neon yellow. It simply attaches to the lock and your handlebar, so you have a visible reminder to remove the lock before you set off.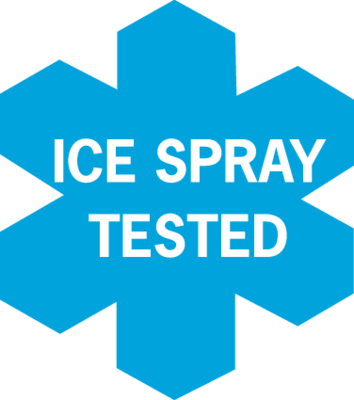 This lock has the ABUS test seal for the Ice Spray Test (Volmarstein, Germany).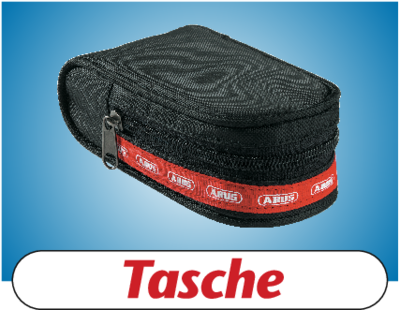 Complete with handy ABUS transportation and storage case.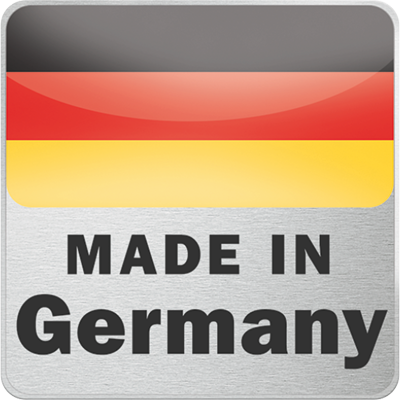 QUALITY MADE IN GERMANY!

By purchasing this item you have chosen a premium-quality product with superior German workmanship. This internationally acknowledged mark of quality means that this product is the result of efficiently coordinated development and production processes, technological expertise, continuous quality controls.
The ratings will be available to you again soon.
Issue 2-2016
"Motorrad" magazine tested 26 motorcycle locks in its 2-2016 issue. The Abus Seldg 77 (together with six other locks) was rated "VERY GOOD". The following features were given special mention:

- Grippy, rests comfortably in the hand, easy to attach, fits on many different brake discs
- Very compact design, with good carrying bag
- Bombproof lock; virtually impossible to crack
- A super lock

(10 of the products tested were given a "Very Good" rating)
+400 brands
2-year right of return
Fast delivery
Worldwide shipping