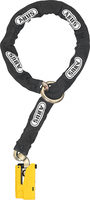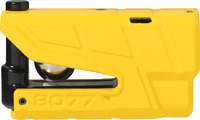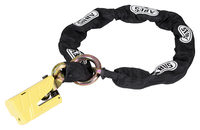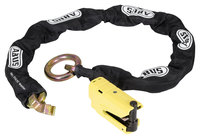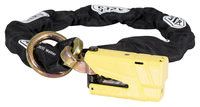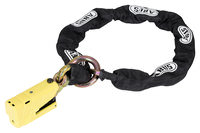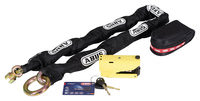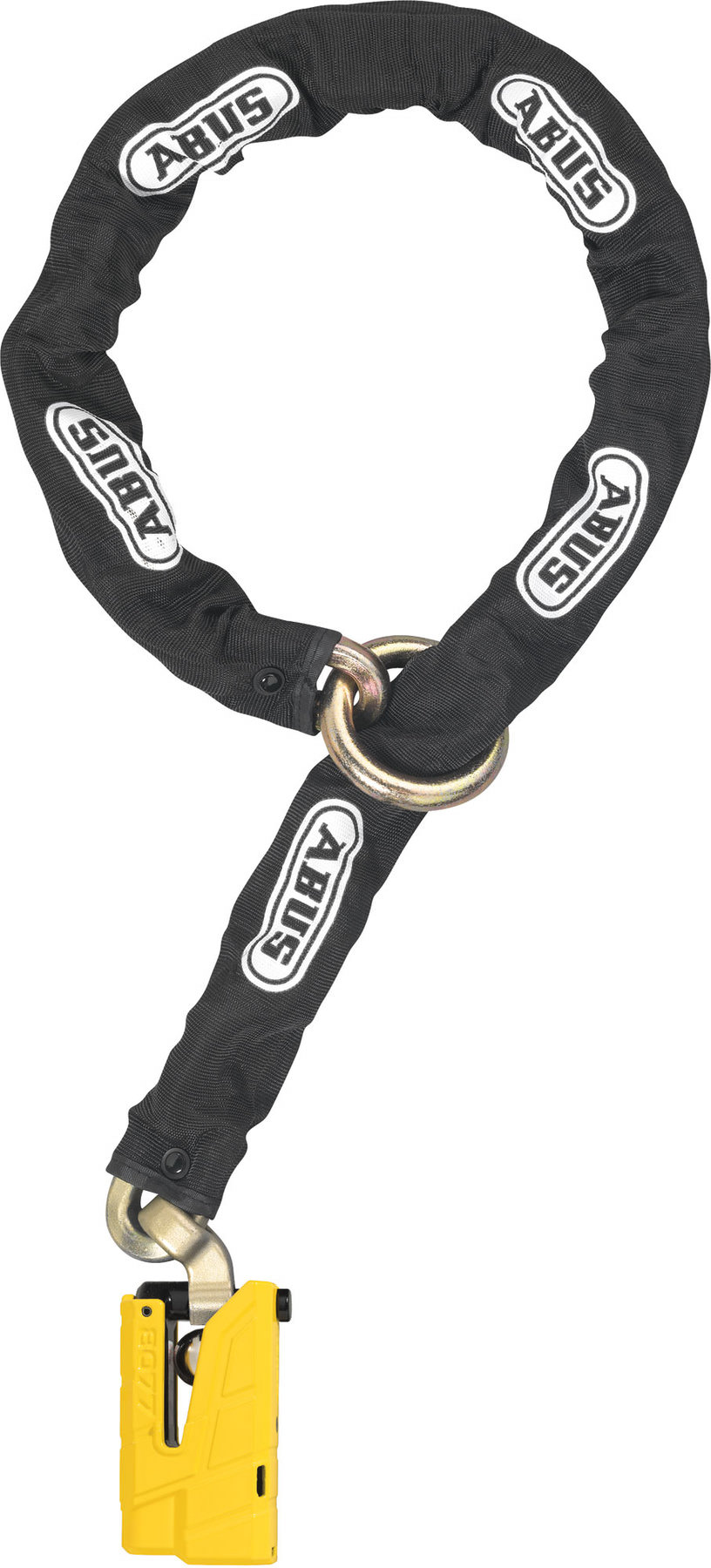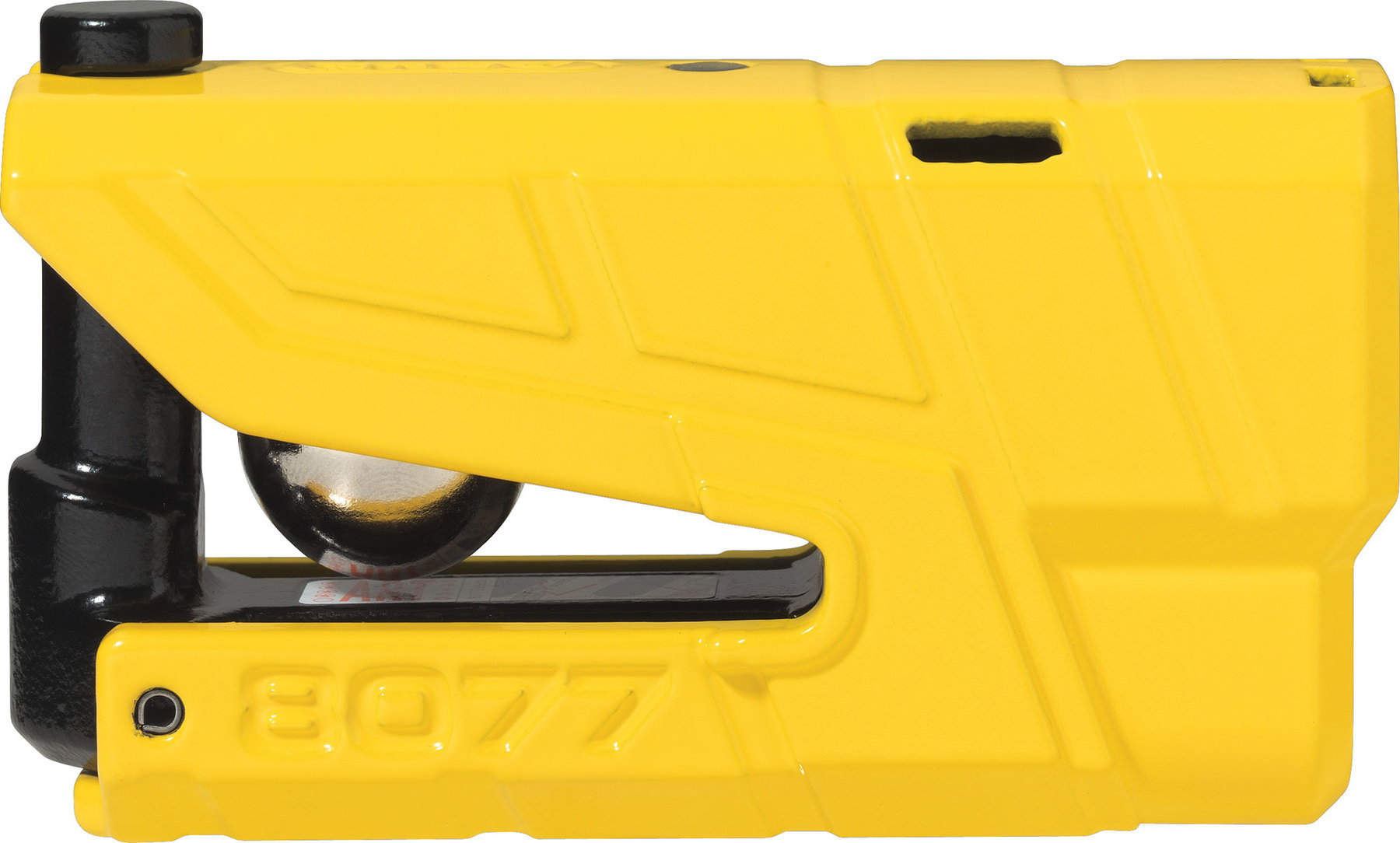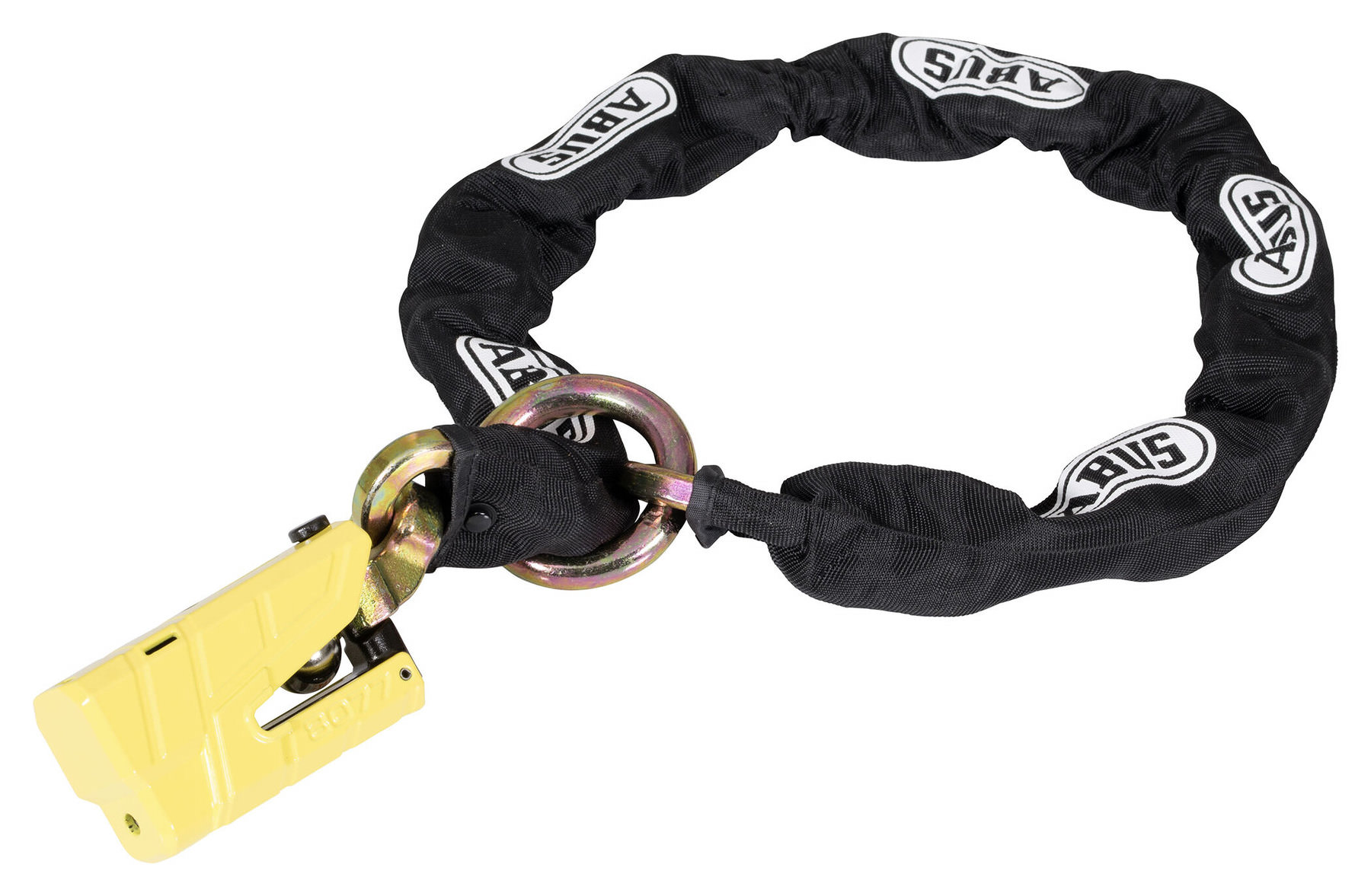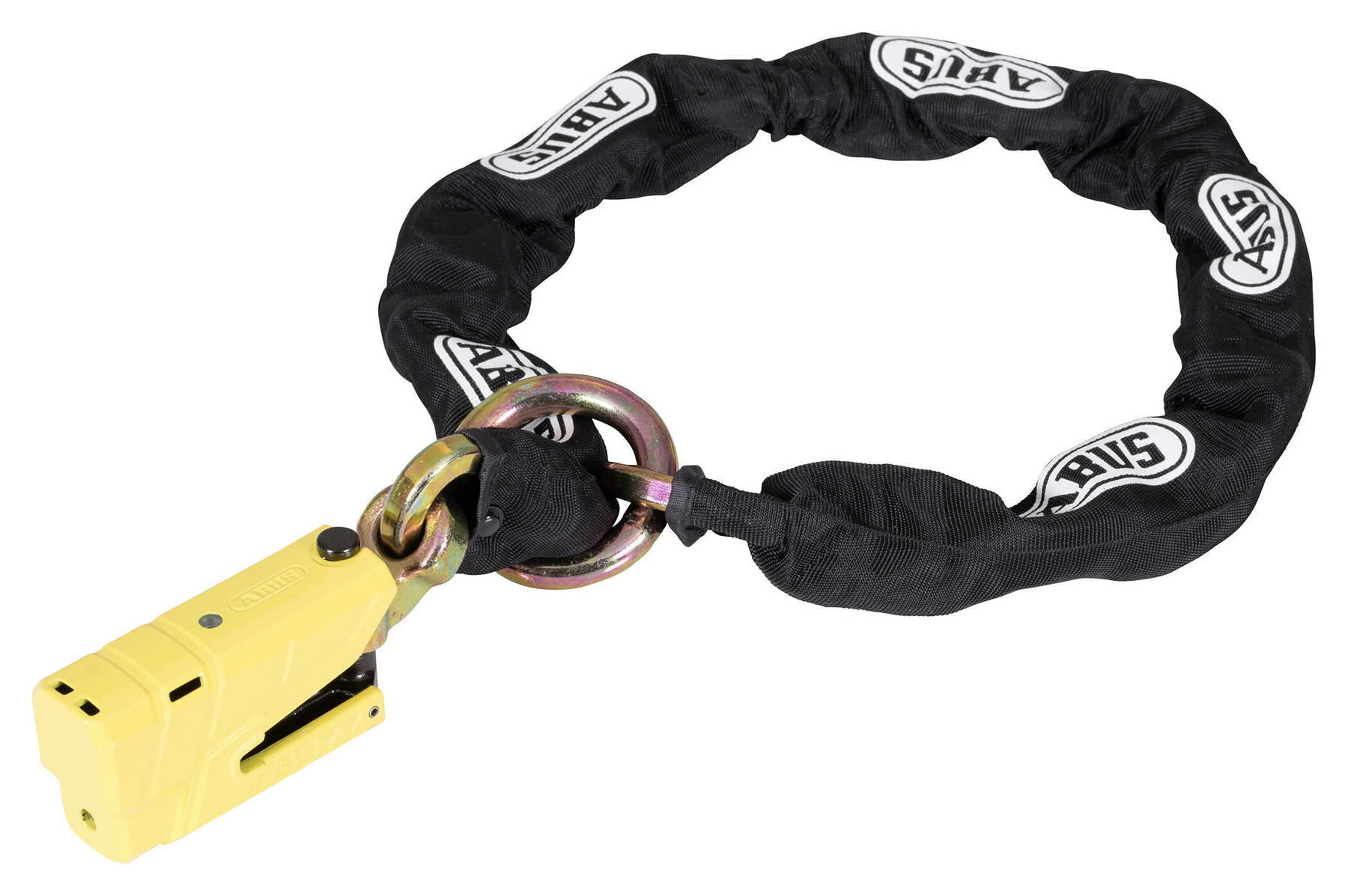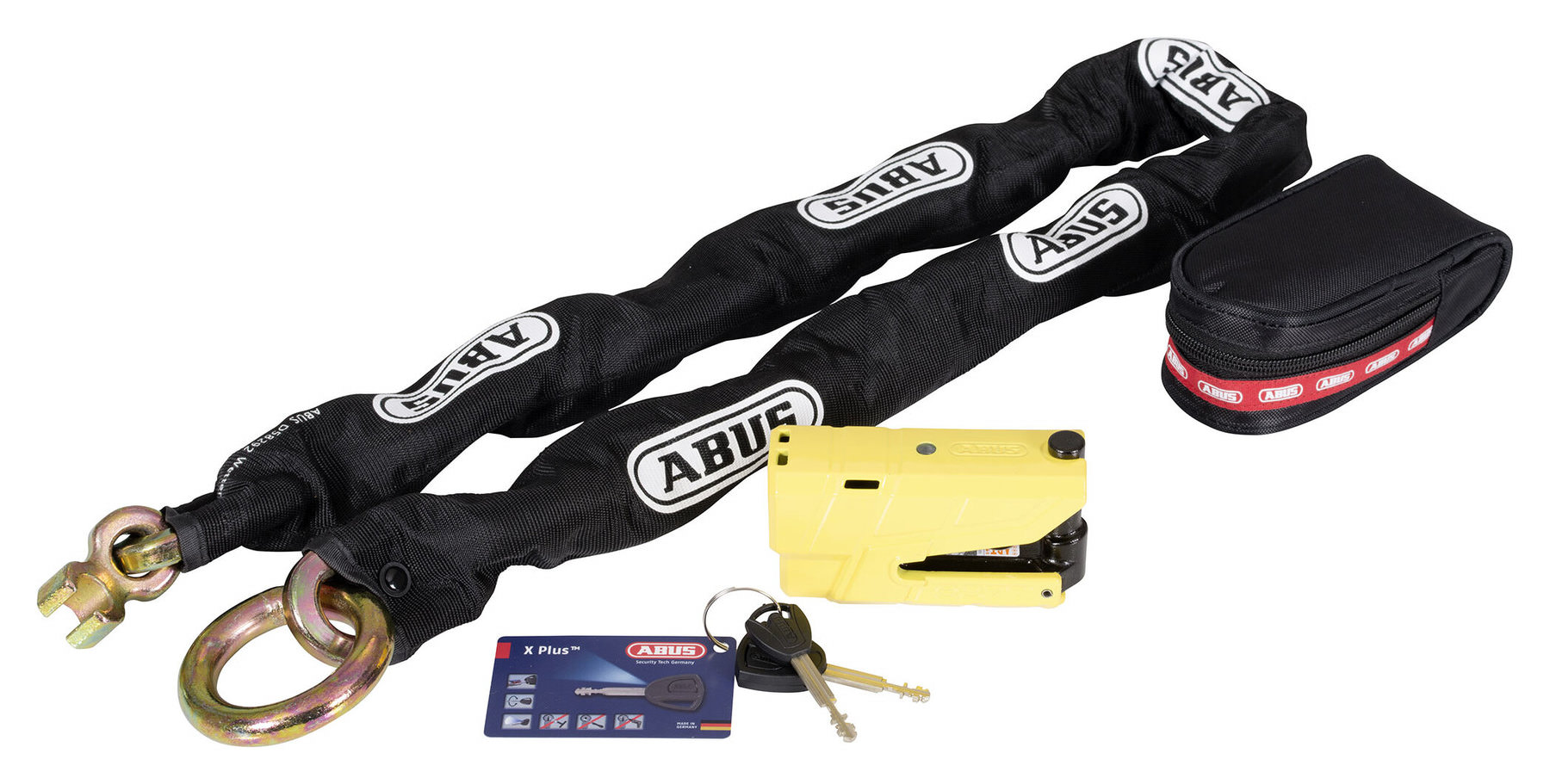 ABUS ALARM LOCK + LOOP
DETECTO 8077 / 12 KS120
You have placed the following items in the shopping basket:
ABUS ALARM LOCK + LOOP
DETECTO 8077 / 12 KS120
ABUS Granit Detecto X-Plus 8077 + 12KS120 Black Loop

Approx. 12 mm thick square chain with electronic alarm brake disc lock, which can also be used separately.

ABUS Granit Detecto X-Plus 8077 - extremely strong alarm brake disc lock with patented one-hand operation and special lock technology for maximum protection against brutal attacks.

100 dB alarm siren
3D position sensor
Specially hardened steel bolt (approx. 13 mm thick)
Multicolour LED and acoustic signals indicate activation/operation status and battery charge level
Patented ABUS X-Plus cylinder
Incl. carry pouch, illuminated key and batteries (type: AAA)
Colour: yellow
Dimensions (WxHxD) approx. 59 x 110 x 39 mm
Slot dimensions (WxD): approx. 39 x 50 mm
Weight approx. 835 g
Dimensions of 12KS120 Black Loop

Chain length approx. 120 cm
Weight approx. 3,800 g
WEEE-Reg.Nr.: DE 79663011
Manufacturer details: Abus

Biker's best friend

ABUS - Known the world over for security on the move, made in Germany, for more than 80 years When it comes to the protection of life and property, the ABUS Group makes a responsible contribution to increased safety in many aspects of life. To this end, we develop and produce mechanical and electronic solutions which give people all over the world a welcome "sense of security".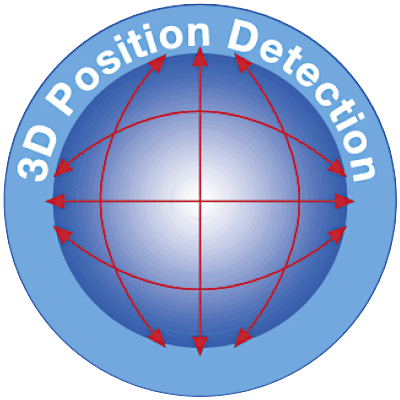 This lock is equipped with ABUS "3D Position Detection", with which a change of position or vibration triggers the alarm.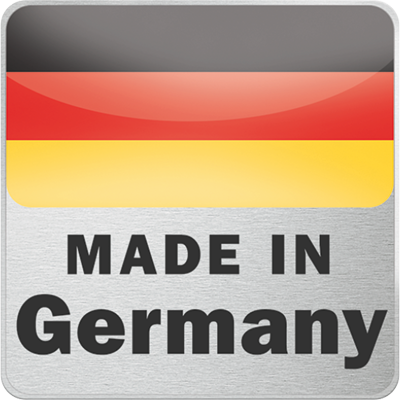 QUALITY MADE IN GERMANY!

By purchasing this item you have chosen a premium-quality product with superior German workmanship. This internationally acknowledged mark of quality means that this product is the result of efficiently coordinated development and production processes, technological expertise, continuous quality controls.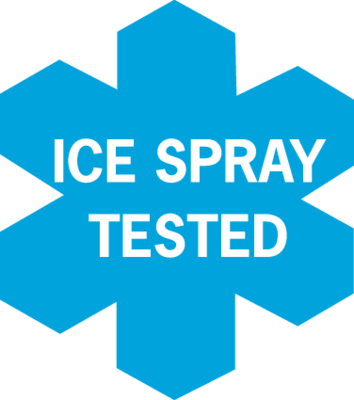 This lock has the ABUS test seal for the Ice Spray Test (Volmarstein, Germany).
The ratings will be available to you again soon.
Issue 2-2016
"Motorrad" magazine tested 26 motorcycle locks in its 2-2016 issue. The Abus Granit Detecto XPlus 8077 lock and 12ks120 chain combination was rated "GOOD". The following features were given special mention:

- The chain allows two bikes to be locked together, or one bike can be easily locked to a lamppost
- Handy protective bag for the lock
- Hardened chain withstands saw, bolt cutter and chisel attack. Cutting with an angle grinder takes 2 minutes
- Very secure lock
- Top overall protection

(10 of the products tested were rated "Very Good", while twelve were judged "Good")
+400 brands
2-year right of return
Fast delivery
Worldwide shipping