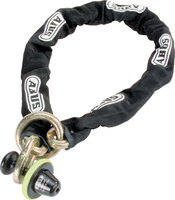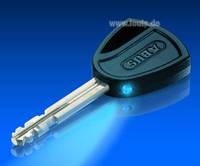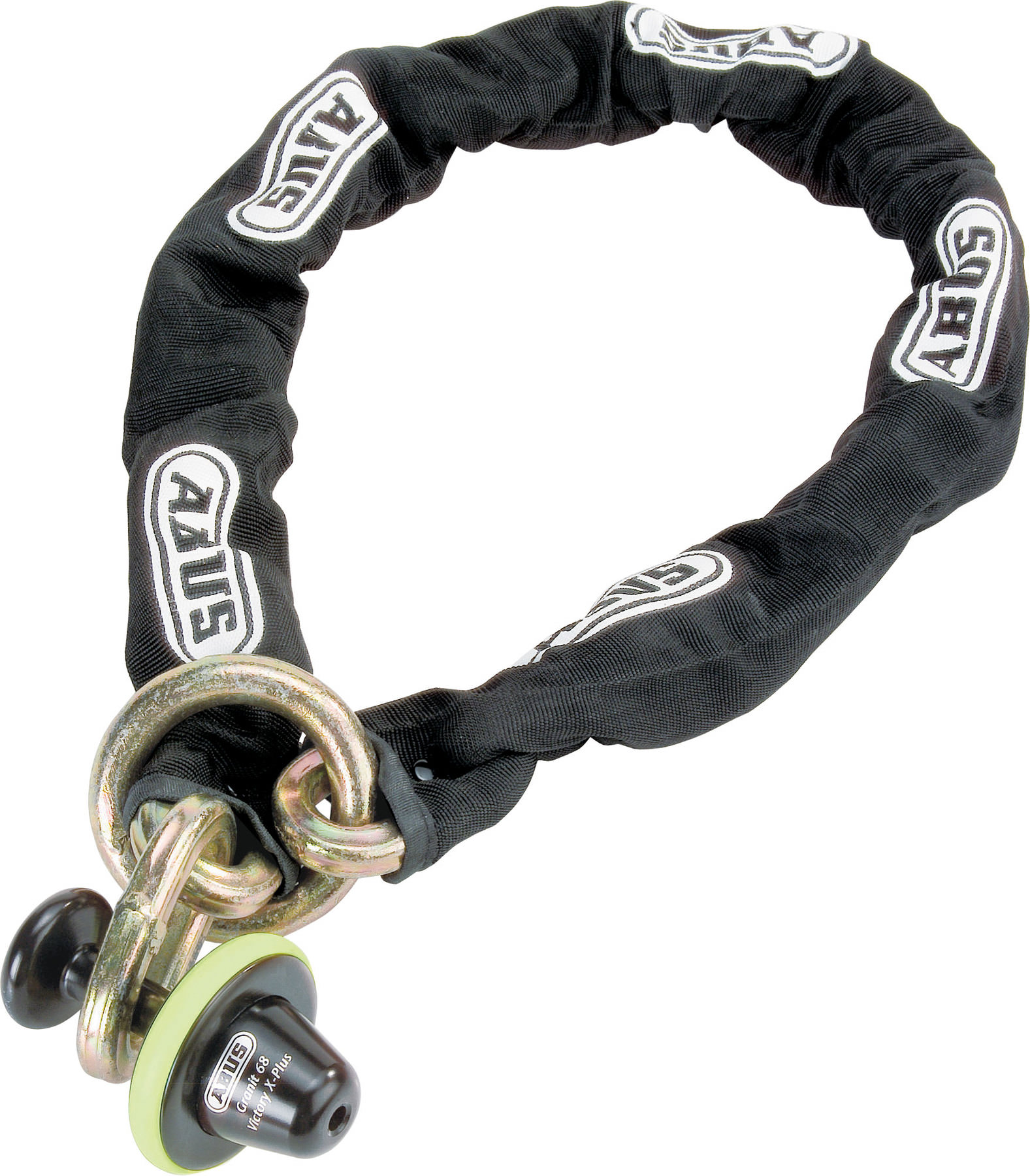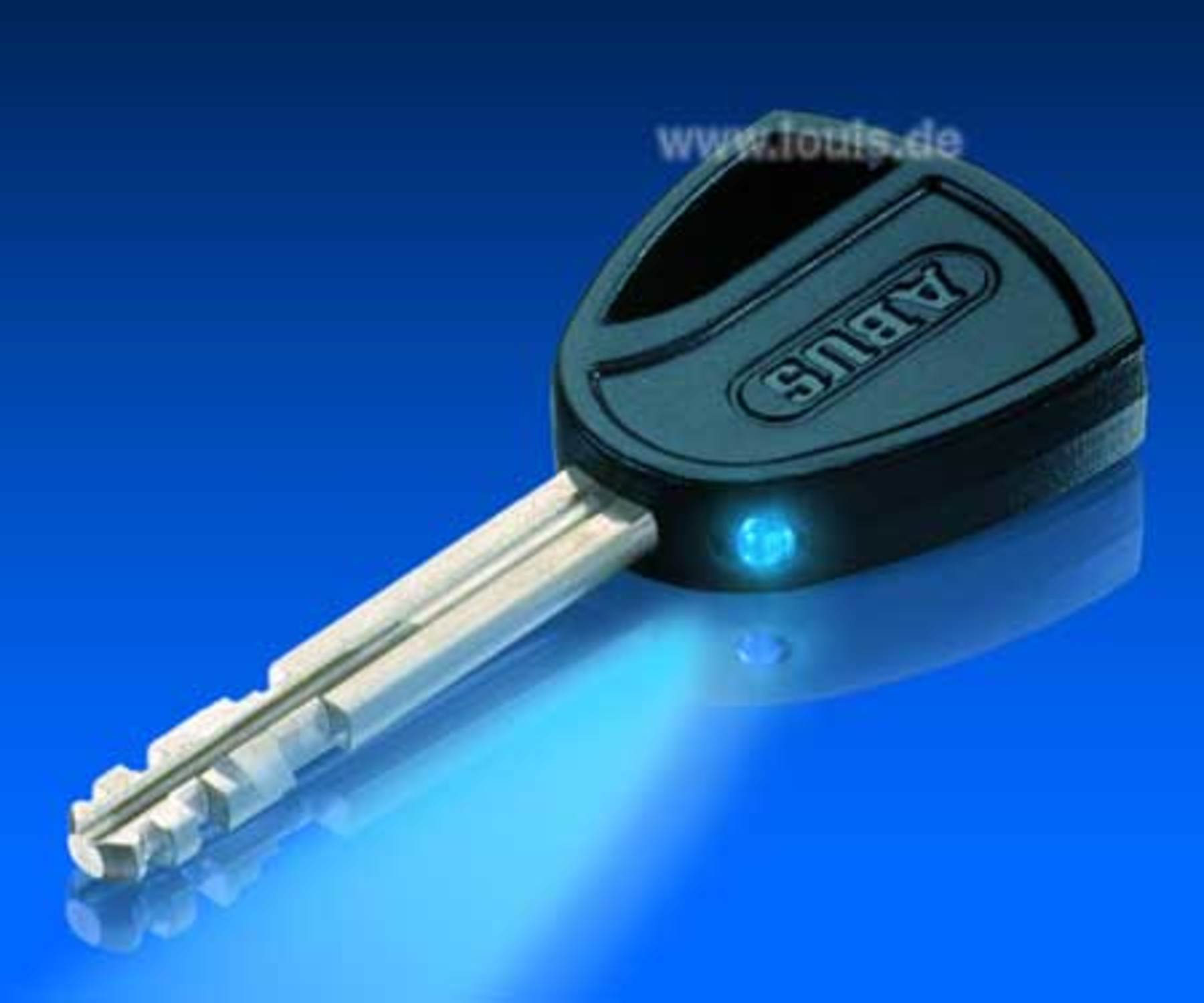 ABUS 68/12KS120 BLACK
LOOP/LENGTH 120 CM
You have placed the following items in the shopping basket:
ABUS 68/12KS120 BLACK
LOOP/LENGTH 120 CM
ABUS Granit Victory X-Plus 68 + 12KS 120 Loop
Hardened steel square chain, 12 mm thick, combined with 68 Granit X-Plus brake disc lock (see Order no. 10001947)
2-in-1 universal security system; chain and brake disc lock can be used separately
ABUS X-Plus cylinder lock provides extremely high protection against intelligent methods of opening
Chain coils up to compact size for convenient storage under any seat
Key with blue LED light
Chain length 120 cm
Pin diameter Granit 68 Victory X-Plus approx. 14 mm
Weight approx. 4,750 g
Remark: This item is certificated by the international guideline ART (Netherland) and Thatcham (England)
Manufacturer details: Abus

Biker's best friend

ABUS - Known the world over for security on the move, made in Germany, for more than 80 years When it comes to the protection of life and property, the ABUS Group makes a responsible contribution to increased safety in many aspects of life. To this end, we develop and produce mechanical and electronic solutions which give people all over the world a welcome "sense of security".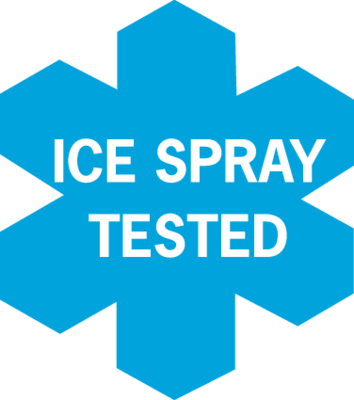 This lock has the ABUS test seal for the Ice Spray Test (Volmarstein, Germany).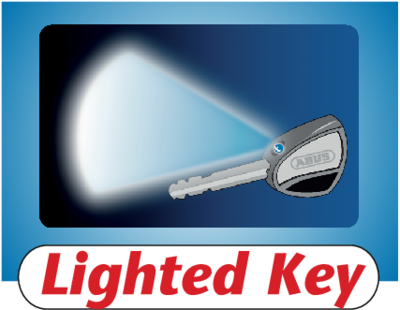 Key is equipped with blue LED for ease of use when the light is fading and at night.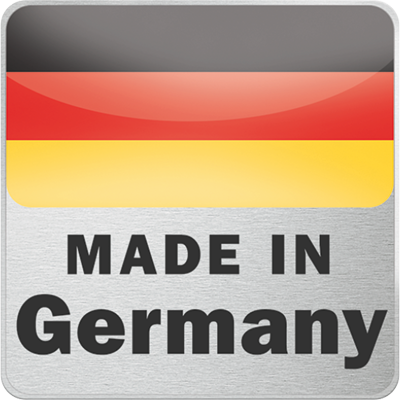 QUALITY MADE IN GERMANY!

By purchasing this item you have chosen a premium-quality product with superior German workmanship. This internationally acknowledged mark of quality means that this product is the result of efficiently coordinated development and production processes, technological expertise, continuous quality controls.
The ratings will be available to you again soon.
Issue 4-2011
"Reise-Motorrad" magazine tested twelve different locks in its 4/2011 issue. The Abus Granit Victory plus was awarded a "Reise-Motorrad" recommendation. The following features were given special mention:

- was not broken by a lock pick!!
- good quality, excellent workmanship
- reliable in use

(Four locks were recommended in the test)

Issue 01-2009
In its 1/2009 issue, "Dream Machines" magazine tested fifteen different locks. The Abus Granit Victory X-Plus (along with three others) was awarded the Dream Machines "Best Buy" recommendation . Verdict:

"Small, convenient brake disc lock that takes up little space. A holder, available separately, allows it to be attached to the bike if there is nowhere to store it."
Issue 01-2007
Verdict:

"Extremely compact lock that is easy to use and requires little space. Cylinder lock with disk tumbler. Small "mushroom", therefore with a very short locking pin, to prevent slipping through the opening in the brake disc mount. The design makes it less suitable for wire wheels, as spokes or the inner rim of the brake disc are usually in the way. High security because, apart from the opening of the cylinder lock, there is virtually nowhere for tools to get a grip."
+400 brands
2-year right of return
Fast delivery
Worldwide shipping