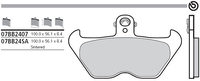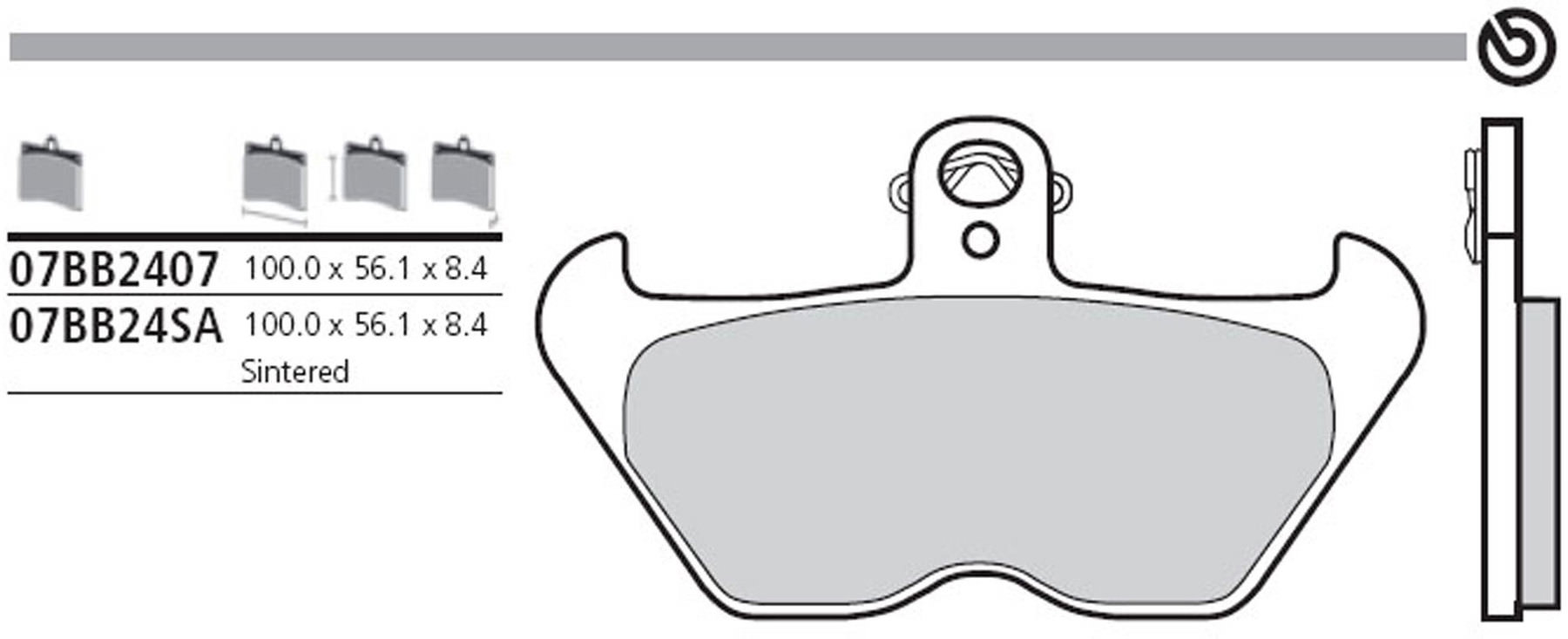 BREMBO BRAKEPAD ORGAN.
ABE, 07BB2407
The item is in stock and will be delivered in 2-5 working days. Note: Stocks are updated online every hour on working days from 7 a.m. to 8 p.m., so there is a good chance that the products are available if they appear online.
Available
Free delivery on orders over €199.00
2 year return policy
Fast delivery
BREMBO BRAKEPAD ORGAN.
ABE, 07BB2407
Are your brake pads on their last legs? OK, then it's time to fit new ones! Brembo brake pads are an excellent choice.
All organic brake pads from Brembo, the world market leader for braking systems, are made from a very special blend of resin, as binder, plus metals, lubricants and abrasives. Of course, Brembo brake pads come with type approval for Germany.
High-performance brake pads from Brembo meet the most stringent braking demands and are ideal for normal street use, where the brakes are "cold" (around 300°C) most of the time.
Good disc compatibility - suitable for all steel brake discs
The price is stated per set for one brake disc.
The KBA (Federal Motor Transport Authority) number on the brake pad plate guarantees type approval for Germany
Be sure to watch the Louis Video *How to change brake pads*. Our tips and tricks make it a very simple job!
Good to know:
All brake pads require careful bedding-in. After fitting the pads, you should initially brake gently and then allow the brakes to cool down. The time required for bedding-in depends on the blend of materials used - organic pads take longer than sintered pads.
Manufacturer details: Brembo

More than brakes!

Around 50 years ago, the Italian company started out producing brake discs for cars. Further brake system components such as brake calipers and brake pumps followed. In 1972, Brembo supplied brakes as original equipment for Moto Guzzi for the first time. From 1975, Ferrari Formula 1 cars began using Brembo brake technology. Today Brembo is the OEM for BMW, KTM, Harley-Davidson, Ducati and MV Agusta, among others.Brembo has dominated the motorcycle racing scene for many years now: over 20 titles in both the MotoGP and Superbike World Championship are impressive evidence of the superiority of Brembo's brake technology.And the secrets behind this success story? A passion for racing, the determination to always be the best, lots of meticulous development work and relentlessly high requirements on the quality of materials and workmanship.

Made in the European Union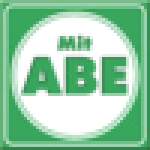 German type approval ("ABE)" allows the relevant accessory to be used on the vehicle models listed in the test report. Here it is the type abbreviation and not the maker's designation that is important for identifying the vehicle. The test report must be carried when riding in case it needs to be presented at a road-side check or vehicle safety inspection.
Accessories with type approval do not have to be registered in the vehicle documents! Those who do not want to carry the test report with them all the time can (for example) arrange to have the product registered by the Technical Inspection Association (subject to a charge).
If the accessory is to be used on a vehicle that is not listed in the type approval, an individual component approval is required. Although ABE type approval confirms the proper installation and safety of the product, it is the inspector who has to decide according to his technical expertise whether it is suitable for use on the vehicle.

An electric scooter with "ABE" approval has a type approval for Germany stating that the relevant vehicle satisfies all the relevant requirements of the eKFV (Small Electric Vehicle Ordinance in Germany) for the approval. In addition, insurance of the electric scooter is compulsory and use on pavements is forbidden. It can only be ridden on cycle paths and on the road (if a cycle path is not available). The minimum age for riding an electric scooter is 14 years. Although a driving license and helmet are not mandatory, they are highly recommended. An electric scooter must always be ridden solo.
Product
Art. No.
Availability
Price
Actions
BREMBO BRAKEPAD ORGAN. - ABE, 07BB0435

Important notes

OEM brake pad (bike is equipped ex factory with a Brembo brake caliper + pads), so a KBA (German Motor Transport Authority) number is not required.

10047664

The item is in stock and will be delivered in 2-5 working days. Note: Stocks are updated online every hour on working days from 7 a.m. to 8 p.m., so there is a good chance that the products are available if they appear online.

Available

€27.99 1
BREMBO BRAKEPAD ORGAN. - ABE, 07BB1907
10047656

The item is in stock and will be delivered in 2-5 working days. Note: Stocks are updated online every hour on working days from 7 a.m. to 8 p.m., so there is a good chance that the products are available if they appear online.

Available

€29.99

1 €26.99 1
BREMBO BRAKEPAD ORGAN. - ABE, 07BB2207
10047661

The item is in stock and will be delivered in 2-5 working days. Note: Stocks are updated online every hour on working days from 7 a.m. to 8 p.m., so there is a good chance that the products are available if they appear online.

Available

€34.99

1 €29.99 1
BREMBO BRAKEPAD ORGAN. - ABE, 07BB2407
10047652

The item is in stock and will be delivered in 2-5 working days. Note: Stocks are updated online every hour on working days from 7 a.m. to 8 p.m., so there is a good chance that the products are available if they appear online.

Available

€29.99 1
BREMBO BRAKEPAD ORGAN. - ABE, 07HO2711
10047671

The item is in stock and will be delivered in 2-5 working days. Note: Stocks are updated online every hour on working days from 7 a.m. to 8 p.m., so there is a good chance that the products are available if they appear online.

Available

€29.99

1 €26.99 1
BREMBO BRAKEPAD ORGAN. - ABE, 07HO3005
10047653

The item is in stock and will be delivered in 2-5 working days. Note: Stocks are updated online every hour on working days from 7 a.m. to 8 p.m., so there is a good chance that the products are available if they appear online.

Available

€29.99 1
BREMBO BRAKEPAD ORGAN. - ABE, 07HO4507
10047662

The item is in stock and will be delivered in 2-5 working days. Note: Stocks are updated online every hour on working days from 7 a.m. to 8 p.m., so there is a good chance that the products are available if they appear online.

Available

€34.99

1 €24.99 1
BREMBO BRAKEPAD ORGAN. - ABE, 07KA0933
10047670

The item is in stock and will be delivered in 2-5 working days. Note: Stocks are updated online every hour on working days from 7 a.m. to 8 p.m., so there is a good chance that the products are available if they appear online.

Available

€29.99 1
BREMBO BRAKEPAD ORGAN. - ABE, 07KA1306
10047657

The item is in stock and will be delivered in 2-5 working days. Note: Stocks are updated online every hour on working days from 7 a.m. to 8 p.m., so there is a good chance that the products are available if they appear online.

Available

€29.99

1 €26.99 1
BREMBO BRAKEPAD ORGAN. - ABE, 07KA1617
10047672

The item is in stock and will be delivered in 2-5 working days. Note: Stocks are updated online every hour on working days from 7 a.m. to 8 p.m., so there is a good chance that the products are available if they appear online.

Available

€29.99 1
BREMBO BRAKEPAD ORGAN. - ABE, 07KA1807
10047658

The item is in stock and will be delivered in 2-5 working days. Note: Stocks are updated online every hour on working days from 7 a.m. to 8 p.m., so there is a good chance that the products are available if they appear online.

Available

€29.99

1 €26.99 1
BREMBO BRAKEPAD ORGAN. - ABE, 07KA1907
10047663

The item is in stock and will be delivered in 2-5 working days. Note: Stocks are updated online every hour on working days from 7 a.m. to 8 p.m., so there is a good chance that the products are available if they appear online.

Available

€29.99

1 €26.99 1
BREMBO BRAKEPAD ORGAN. - ABE, 07KS0507
10047654

The item is in stock and will be delivered in 2-5 working days. Note: Stocks are updated online every hour on working days from 7 a.m. to 8 p.m., so there is a good chance that the products are available if they appear online.

Available

€29.99

1 €26.99 1
BREMBO BRAKEPAD ORGAN. - ABE, 07SU1907
10047659

The item is in stock and will be delivered in 2-5 working days. Note: Stocks are updated online every hour on working days from 7 a.m. to 8 p.m., so there is a good chance that the products are available if they appear online.

Available

€39.99

1 €29.99 1
BREMBO BRAKEPAD ORGAN. - ABE, 07YA1107
10047660

The item is in stock and will be delivered in 2-5 working days. Note: Stocks are updated online every hour on working days from 7 a.m. to 8 p.m., so there is a good chance that the products are available if they appear online.

Available

€29.99

1 €26.99 1
BREMBO BRAKEPAD ORGAN. - ABE, 07YA2307
10047655

The item is in stock and will be delivered in 2-5 working days. Note: Stocks are updated online every hour on working days from 7 a.m. to 8 p.m., so there is a good chance that the products are available if they appear online.

Available

€29.99

1 €26.99 1
BREMBO BRAKEPAD ORGANIC - ABE, 07BB0106
10047650

The item is in stock and will be delivered in 2-5 working days. Note: Stocks are updated online every hour on working days from 7 a.m. to 8 p.m., so there is a good chance that the products are available if they appear online.

Available

€19.99 1
BREMBO BRAKEPAD ORGANIC - ABE, 07BB1408
10047651

The item is in stock and will be delivered in 2-5 working days. Note: Stocks are updated online every hour on working days from 7 a.m. to 8 p.m., so there is a good chance that the products are available if they appear online.

Available

€24.99 1
BREMBO BRAKEPADS ORGANIC - ABE, 07BB2607
10047675

The item is in stock and will be delivered in 2-5 working days. Note: Stocks are updated online every hour on working days from 7 a.m. to 8 p.m., so there is a good chance that the products are available if they appear online.

Available

€29.99 1
BREMBO BRAKEPADS ORGANIC - ABE, 07HO3607
10047674

The item is in stock and will be delivered in 2-5 working days. Note: Stocks are updated online every hour on working days from 7 a.m. to 8 p.m., so there is a good chance that the products are available if they appear online.

Available

€34.99 1
BREMBO BRAKEPADS ORGANIC - FRONT, 07HO2807
10047676

The item is in stock and will be delivered in 2-5 working days. Note: Stocks are updated online every hour on working days from 7 a.m. to 8 p.m., so there is a good chance that the products are available if they appear online.

Available

€29.99

1 €26.99 1
BREMBO BRAKEPADS ORGANIC - FRONT, ABE, 07HO4108
10047673

The item is in stock and will be delivered in 2-5 working days. Note: Stocks are updated online every hour on working days from 7 a.m. to 8 p.m., so there is a good chance that the products are available if they appear online.

Available

€29.99 1
BREMBO BRAKEPADS REAR - ORGANIC, 07YA3908
10047677

The item is in stock and will be delivered in 2-5 working days. Note: Stocks are updated online every hour on working days from 7 a.m. to 8 p.m., so there is a good chance that the products are available if they appear online.

Available

€29.99 1
BREMBO ORGANIC BRAKE PAD - ORGANIC, VTA, 07BB0306

Important notes

OEM brake pad (bike is equipped ex factory with a Brembo brake caliper + pads), so a KBA (German Motor Transport Authority) number is not required.

10047667

The item is in stock and will be delivered in 2-5 working days. Note: Stocks are updated online every hour on working days from 7 a.m. to 8 p.m., so there is a good chance that the products are available if they appear online.

Available

€29.99 1
BREMBO ORGANIC BRAKE PAD - ORGANIC, VTA, 07BB20CC

Important notes

OEM brake pad (bike is equipped ex factory with a Brembo brake caliper + pads), so a KBA (German Motor Transport Authority) number is not required.

10047668

The item is in stock and will be delivered in 2-5 working days. Note: Stocks are updated online every hour on working days from 7 a.m. to 8 p.m., so there is a good chance that the products are available if they appear online.

Available

€29.99 1
BREMBO ORGANIC BRAKE PAD - REAR,TYPE-APPR., 07BB0235

Important notes

OEM brake pad (bike is equipped ex factory with a Brembo brake caliper + pads), so a KBA (German Motor Transport Authority) number is not required.

10047665

The item is in stock and will be delivered in 2-5 working days. Note: Stocks are updated online every hour on working days from 7 a.m. to 8 p.m., so there is a good chance that the products are available if they appear online.

Available

€27.99 1