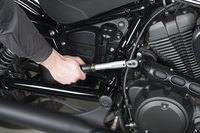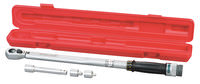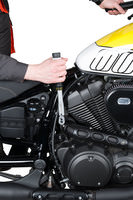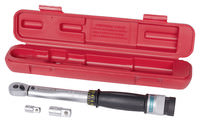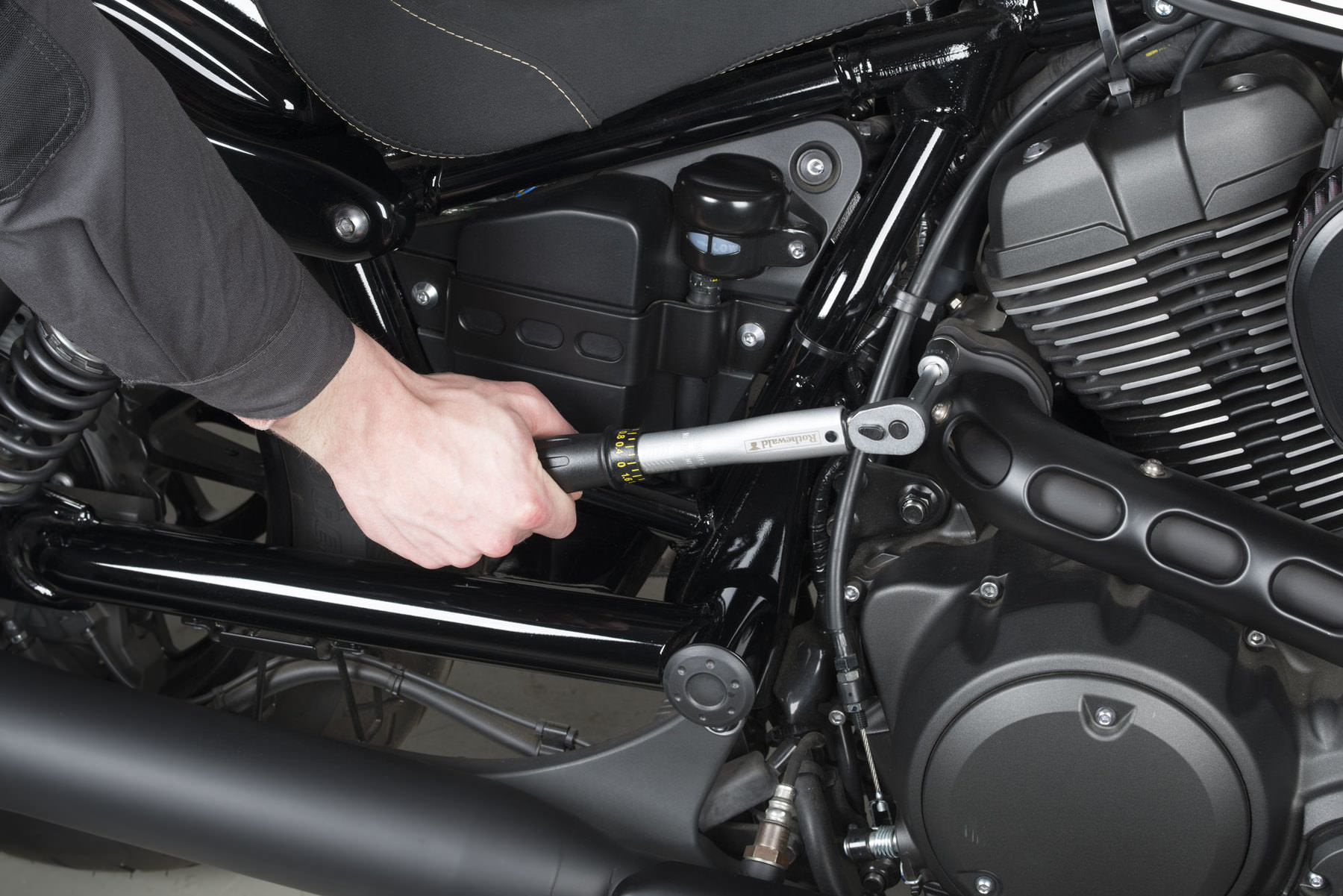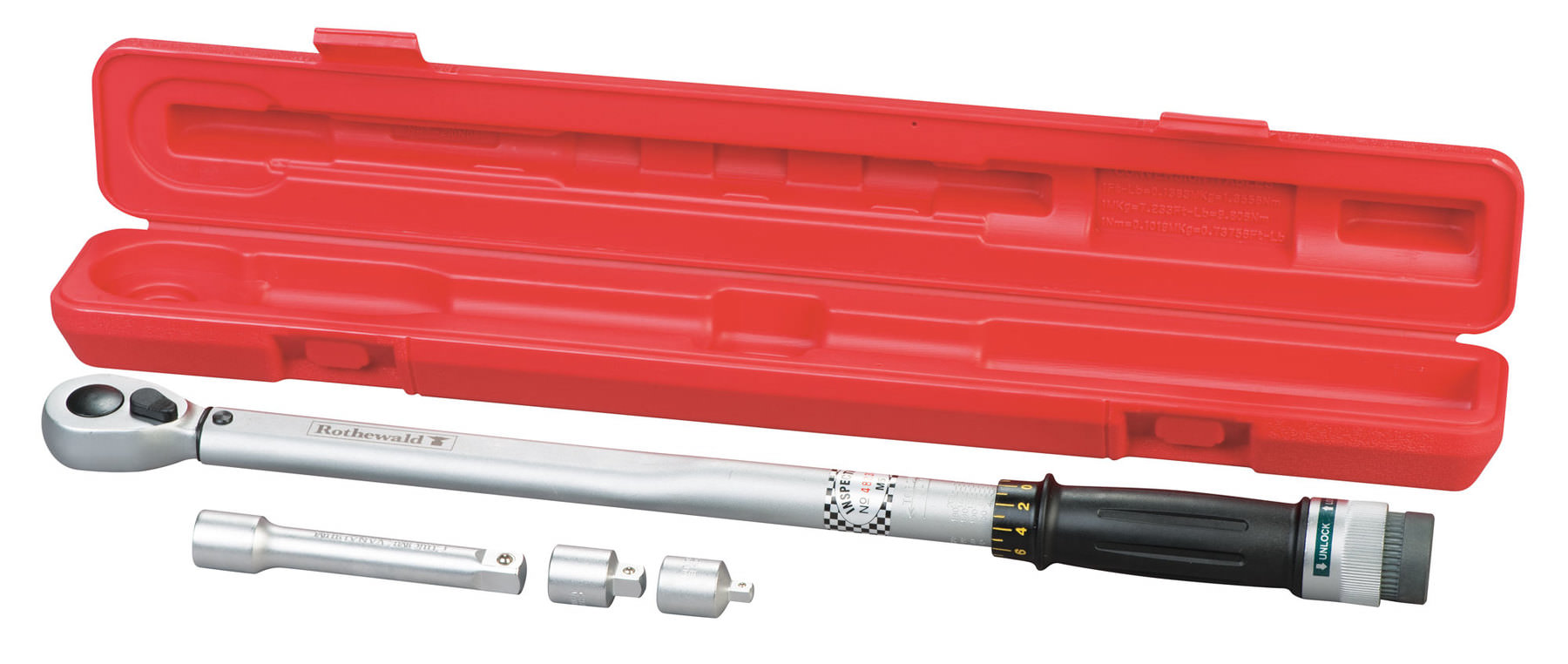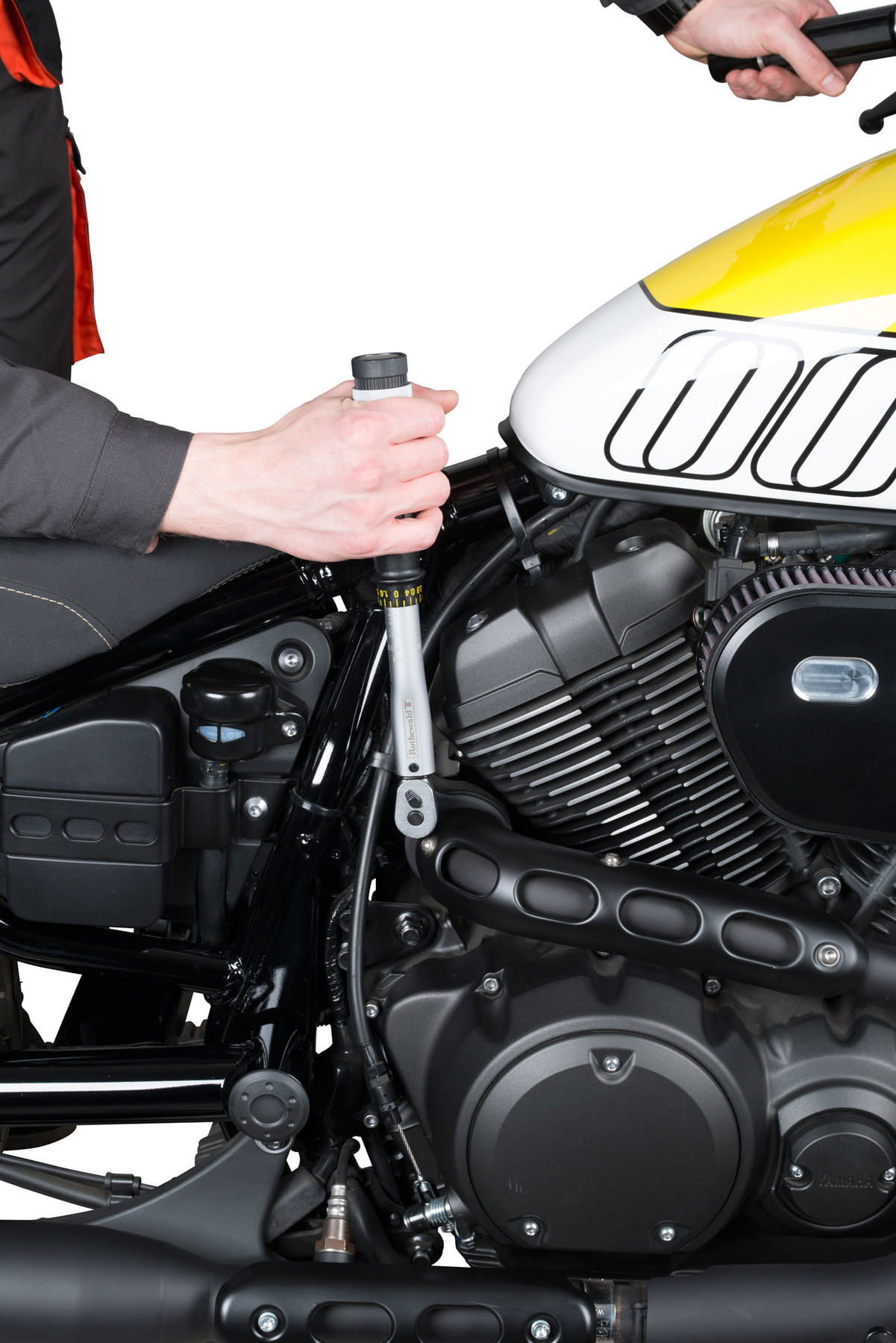 ROTHEWALD TORQUE
WRENCH 1/2-INCH 40-210 NM
You have placed the following items in the shopping basket:
ROTHEWALD TORQUE
WRENCH 1/2-INCH 40-210 NM
If you do not possess a torque wrench, there is a serious risk that sooner or later you will strip an internal thread. Then you have the headache of cutting a new thread. So it's better to use professional-quality torque wrenches from Rothewald. These wrenches cover all the standard torque ranges required for a motorcycle. Never again do you have to risk shearing off a bolt or spark plug. With a Rothewald Torque Wrench, you're always on the safe side!
They all have an easy-to-read Nm scale. The twist grip is infinitely adjustable and has a quick-action locking mechanism. The reversible ratchet head (torque measurement only in clockwise direction) is extra slim and small, allowing you to easily reach bolts and nuts in inaccessible corners. The acoustic-mechanical release mechanism is actuated precisely (+/- 4%) and reliably when the set torque is reached.

Rothewald torque wrenches come in a sturdy plastic case, complete with adapters.
Order no. 10002597 with 1/4" drive, 6 - 30 Nm, incl. 3/8" adapter (Length: 30 cm)
Order no. 10002598 with 3/8" drive, 20 - 110 Nm, incl. 1/4" and 1/2" adapters (Length: 38 cm)
Order no. 10002599 with 1/2" drive, 40 - 210 Nm, incl. 1/4" and 3/8" adapters and extension (Length: 53.5 cm)
You will find the correct torque settings for your motorbike in your owner's handbook or repair manual!
Manufacturer details: Rothewald

Tools for generations

Working on your motorbike is fun. But only if you have the right tools. There's nothing more frustrating than a rounded-off screw head on your machine. DIY mechanics who would like to avoid such mishaps, should choose tools from Rothewald. As soon as you pick up a Rothewald tool, you can feel that the firm's slogan "Tools for generations" is meant to be taken seriously. From socket set to synchroniser, or from motorcycle hoist to pair of gloves, you need look no further than Rothewald to find everything that makes a well-equipped workshop. It's good to know you can rely on your tools 100%.

.
Writing review is not available
We are currently working on the implementation. The feature will be available soon.
Issue 04-2021
PS magazine tests twenty torque wrenches in its 4/2021 issue. The Rothewald torque wrench 20-110 Nm is rated "good". The following features are positively highlighted:
-satisfactory measuring accuracy
- relatively easy to set
- practical locking mechanism
- good feel
- compact shape
- useful accessories
(three products were rated "very good" and nine "good" in the test)
Issue 12-2020
Motorrad Classic magazine tested ten 3/8 inch torque spanners in its 12/2020 issue. The Rothewald torque spanner 20-110 Nm is rated "good". The following features are highlighted positively:
- satisfactory measuring accuracy
- relatively easy to set
- practical locking mechanism
- good feel
- relatively compact shape
- useful accessories
(one product was rated "very good" and seven "good")
Issue 01-2020
"Motorrad News" magazine tested five torque wrenches in its 01/2020 issue. The Rothewald Torque Wrench was awarded the MOTORRAD NEWS BEST BUY recommendation.

The following features were given special mention:

- Extremely accurate
- Sturdily built tool
- Super value for money


+400 brands
2-year right of return
Fast delivery
Worldwide shipping