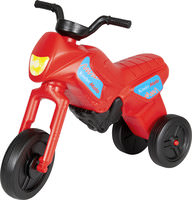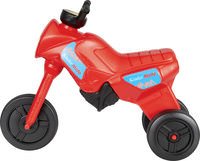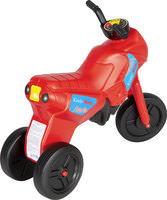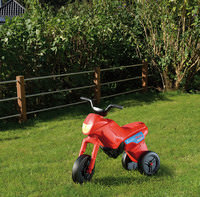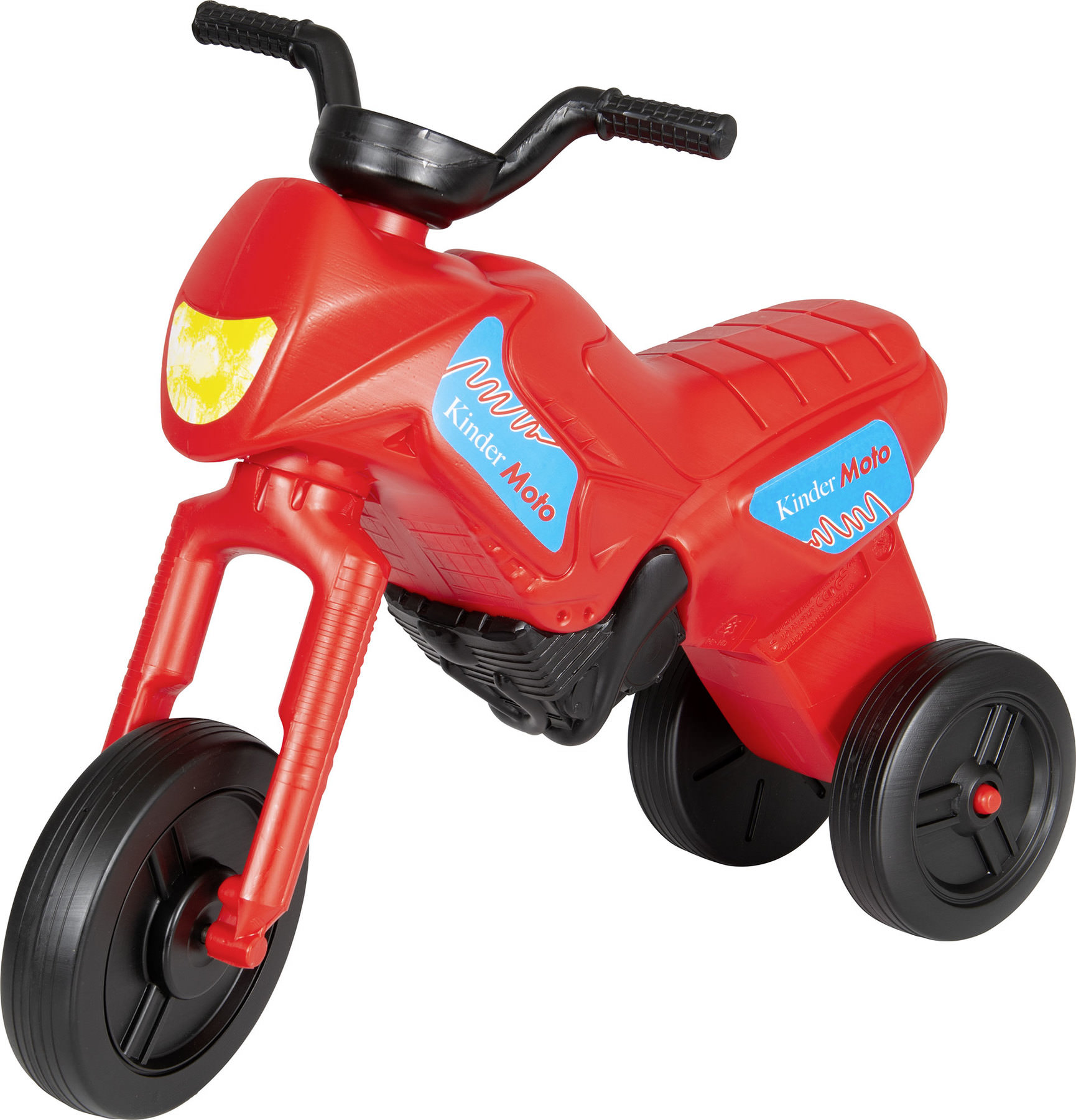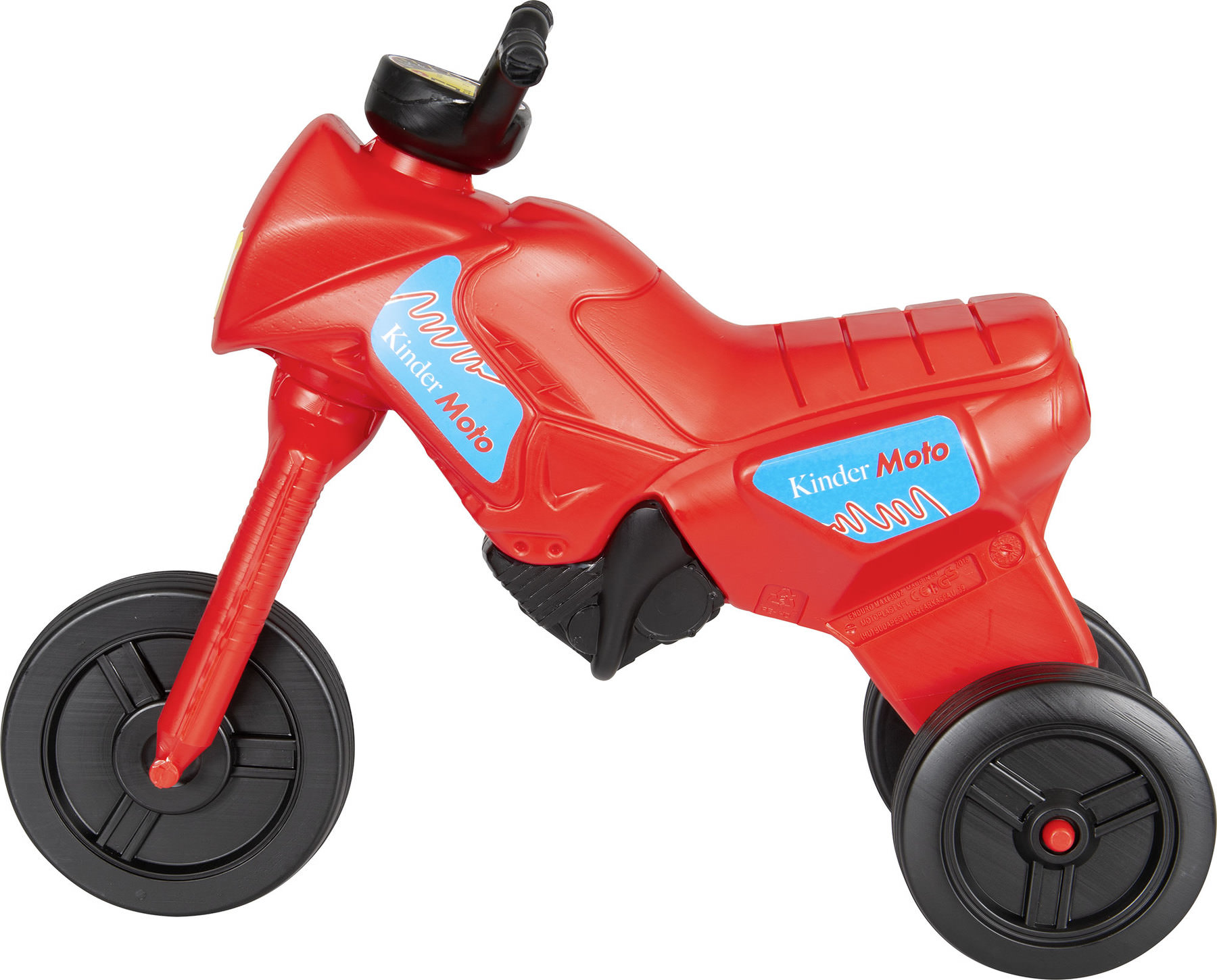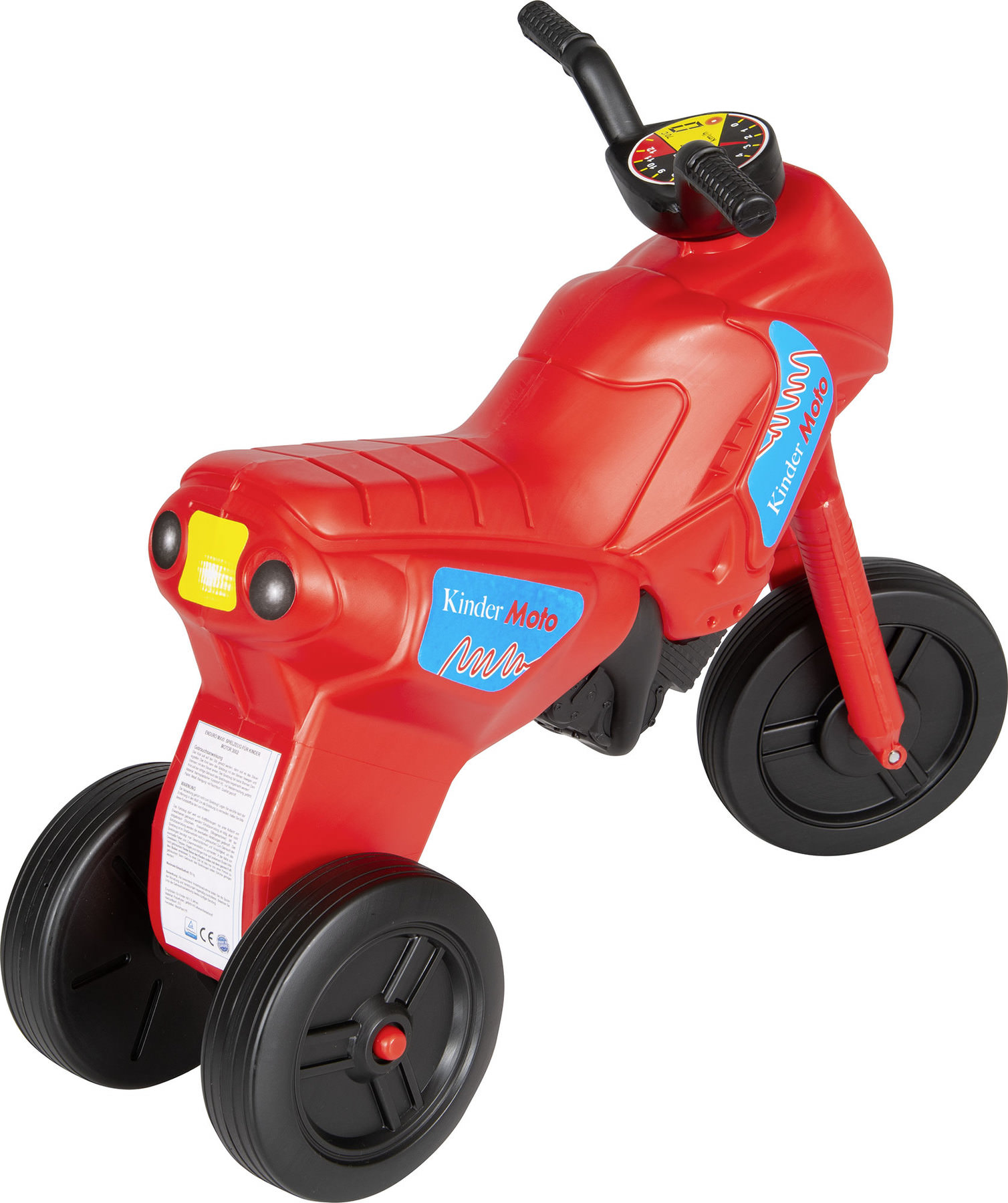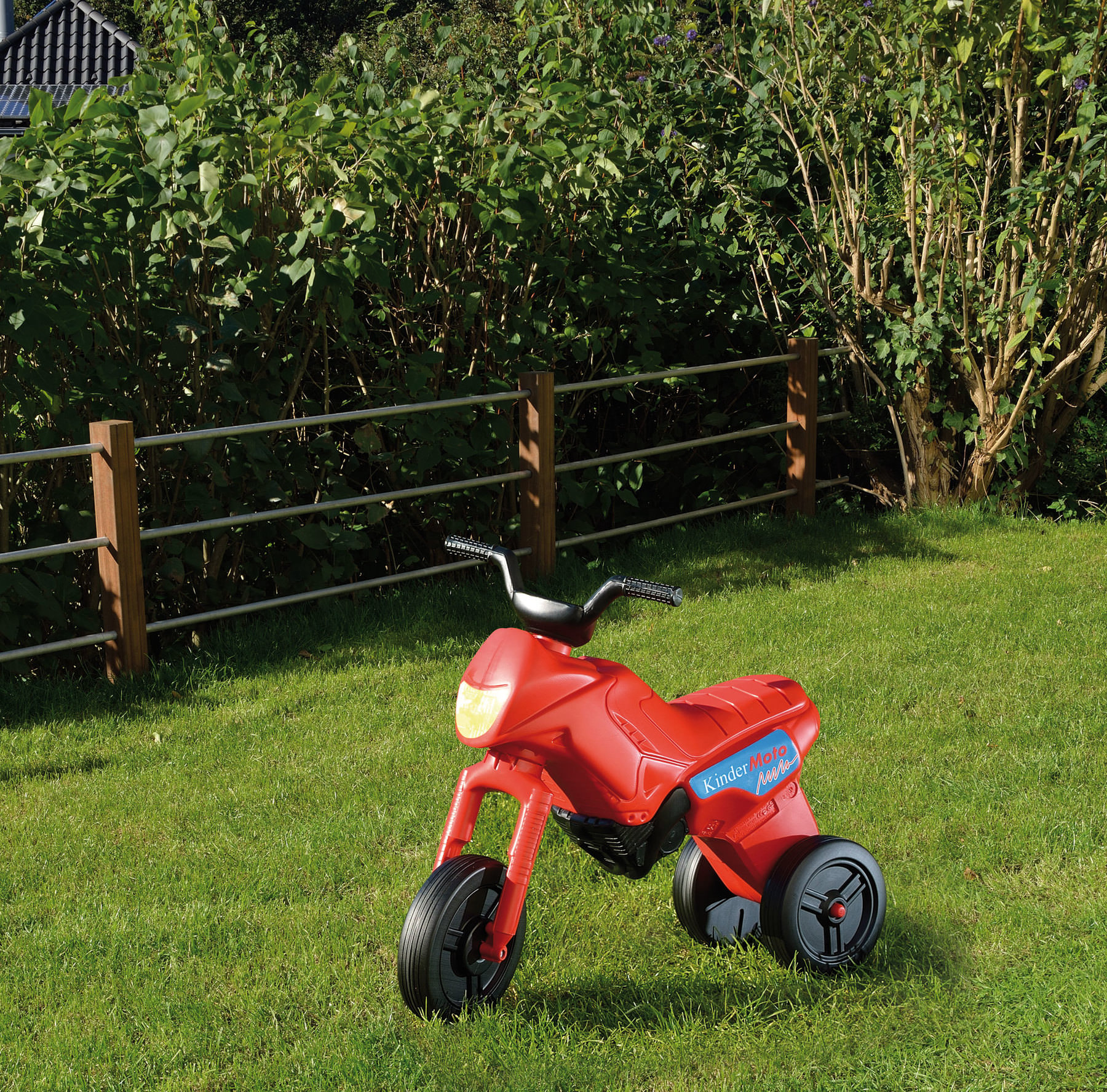 CHILDREN MOTORBIKE, RED
BETWEEN 2 AND 4 YEARS
You have placed the following items in the shopping basket:
CHILDREN MOTORBIKE, RED
BETWEEN 2 AND 4 YEARS
The Children's Moto is a pushalong motorbike-style trike for 2- to 4-year-olds.
It is made entirely of PE plastic (except for the steel wheel axles) and has GS safety certification.
The trike is very sturdy and weighs only 1,250 grams.
It will help develop your child's balance and coordination.
The child should be at least tall enough to put his/her feet on the ground when sitting on the Moto.
Dimensions: height: 392 mm width: 275 mm, length: 550 mm
seat height: 310 mm
Max. weight of child: 30 kg
Colour: red
Warnings:
Caution!

Should only be used under adult supervision.
Do not use on public roads.
Do not use on uphill or downhill gradients to avoid serious risk of injury.
Writing review is not available
We are currently working on the implementation. The feature will be available soon.
Issue 51-2003
"Motorrad Aktuell" wrote in its NEWS column:

"Kindermoto is the hottest new toy for youngsters. Specially designed for very young children, the trike comes with a price tag of EUR20. ..."
Issue 01-2004
In its "What's new in the world of biking?" section, "mopped" magazine said:

"Even Leo did not manage to break the Kindermoto. Now that's says a lot for it."
+400 brands
2-year right of return
Fast delivery
Worldwide shipping