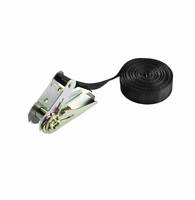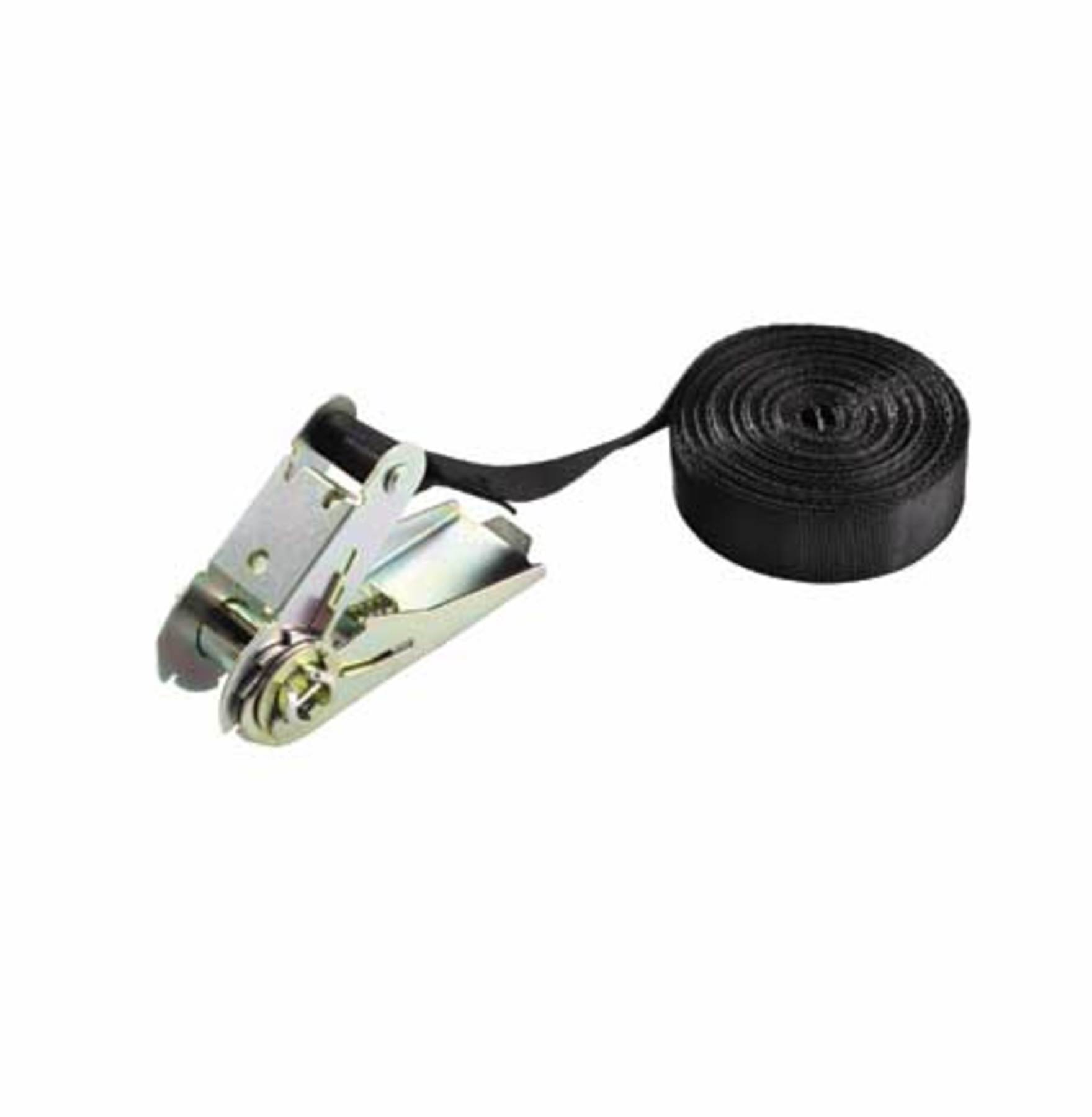 JOUBERT RATCHET TIE-DOWN
L: 5 M
You have placed the following items in the shopping basket:
JOUBERT RATCHET TIE-DOWN
L: 5 M
Joubert Ratchet Tie-Down:

High-quality lashing strap for securely tying down scooters, motorcycles, ATVs/quads, jet skis and bicycles on a trailer or other vehicle for transport
Length: 500 cm
Width: 25 mm
Lashing capacity: 175 daN (direct tension)
Lashing capacity: 350 daN (strapping)
Material: 100% polyester
Sold individually
Note:
Lashing straps that are wider than 25 mm have to be tested according to DIN EN 12195-2. To determine the capacity, the lashing strap is loaded with more weight gradually. The weight is finally determined as lashing capacity (LC = lashing capacity) is defined. A tested and approved lashing strap can be seen on the belt sewn rectangular label.

Manufacturer details: Joubert

Highly reliable - extremely comfortable - maximum security

Joubert was established in 1928 in Ambert (France) and has always been known as the expert for elastic cords, slings and textile straps. Over the years, the French company has become a leading manufacturer in the field of load securing, thanks to its modern corporate strategy, research activities and customer-oriented approach. Innovative products from Joubert, such as lashing straps and bungee cords, are highly reliable, extremely comfortable and offer maximum security.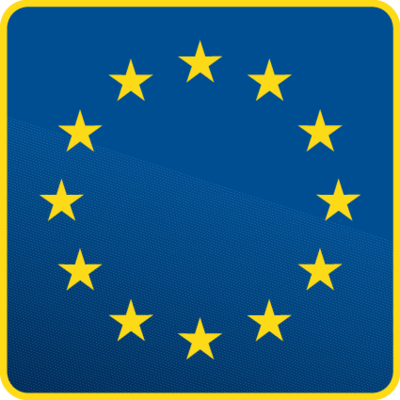 Modern vehicle accessories of different types now frequently carry an "E" approval mark valid throughout Europe. This "E" mark, which is made up of a combination of letters and numbers, is clearly displayed on the product and shows the application tested, the country in which testing was carried out and, where appropriate, the vehicle type to which approval applies. EC type approval for exhaust systems, for example, are always issued for a specific vehicle type, whereas in the case of lighting, they apply to an entire group of vehicles, e.g. motorcycles.
This certification mark is the sole proof of legality stipulated by law, i.e. no written report or entry in the vehicle documents by TÜV (German Technical Inspection Association) is required. However, when it comes to installing accessories, the relevant guidelines of the Road Traffic Licensing Regulations (StvZO) must always be observed.
At at a roadside check or a TÜV vehicle inspection, the registered keeper is only required to show the "E" mark. It is then up to the official in charge whether to check the mark with the Federal Motor Transport Authority (KBA) in Flensburg (or equivalent type approval authority in other countries), which is able to decode all certification marks.

Original parts on newer vehicles that have been given an "E" mark at the factory may only be replaced with accessories that have likewise undergone E-approval. An E-certified mirror may not, for example, by replaced with a mirror that only has TÜV approval under the German vehicle licensing regulations.
Writing review is not available
We are currently working on the implementation. The feature will be available soon.
+400 brands
2-year right of return
Fast delivery
Worldwide shipping