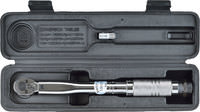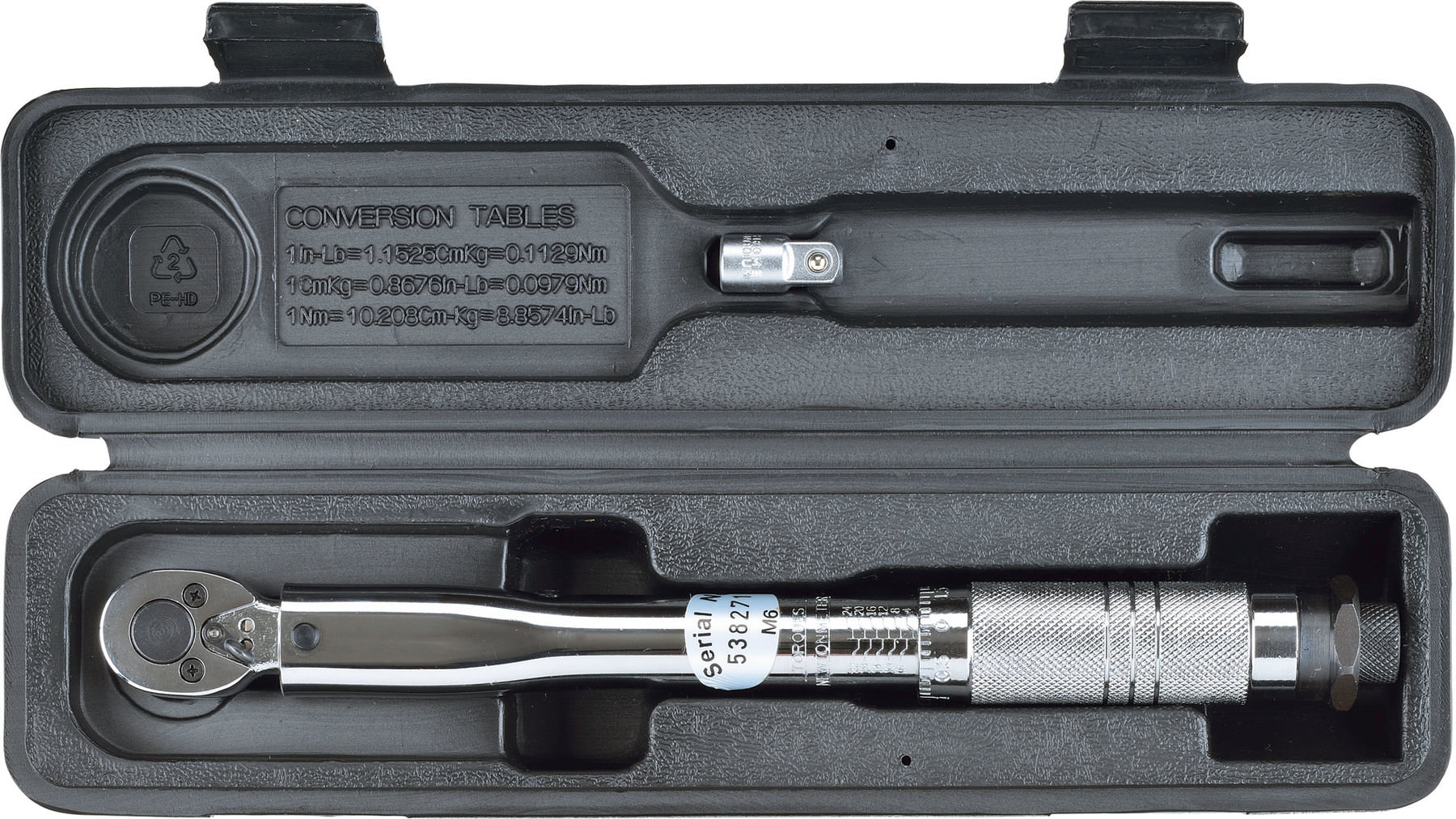 CRAFT-MEYER TORQUE
WRENCH 1/4-INCH 4-24 NM
You have placed the following items in the shopping basket:
CRAFT-MEYER TORQUE
WRENCH 1/4-INCH 4-24 NM
Too tight and too loose are both to be avoided. This torque wrench from Craft-Meyer will save you the annoyance of over-tightened nuts and bolts. It enables you to apply exactly the torque specified by the manufacturer for all screw connections.


The wrench features a high-precision release mechanism (+/- 4%). The acoustic-mechanical release is actuated as soon as the selected torque is reached.

Other features:
Robust adjustment mechanism.
Reversible action (torque measurement only in clockwise direction).
4 - 24 Nm
3/8" adapter included.
Length: approx. 28 cm.
The wrench comes in a strong plastic case.
Please note:
The release mechanism of the Craft-Meyer Torque Wrench only operates in one direction, so it is only suitable for right-hand threads!
Manufacturer details: Craft-Meyer

The Workshop Team

The workshop is the realm of Craft-Meyer. Here you will find many small and large tools which are indispensable in every workshop. The product range includes everything from work gloves to tool trollies. What all Craft-Meyer products have in common is their outstandingly low prices. They make Craft-Meyer the ideal partner for DIY and casual mechanics.
The ratings will be available to you again soon.
+400 brands
2-year right of return
Fast delivery
Worldwide shipping