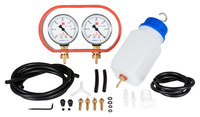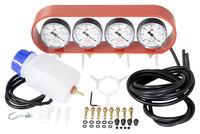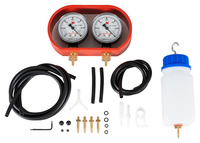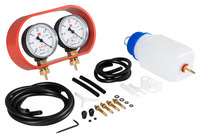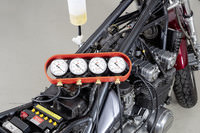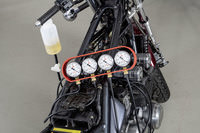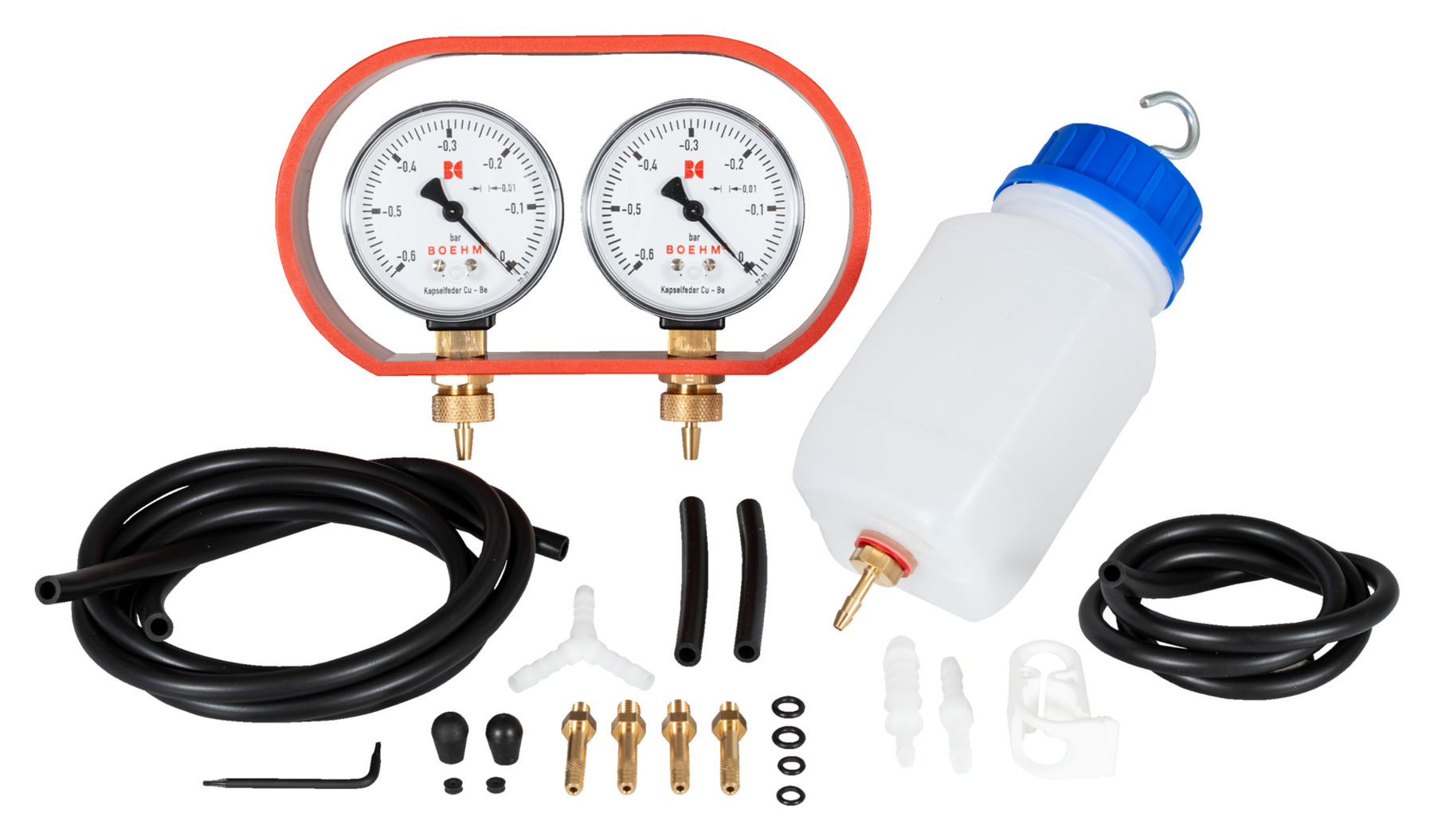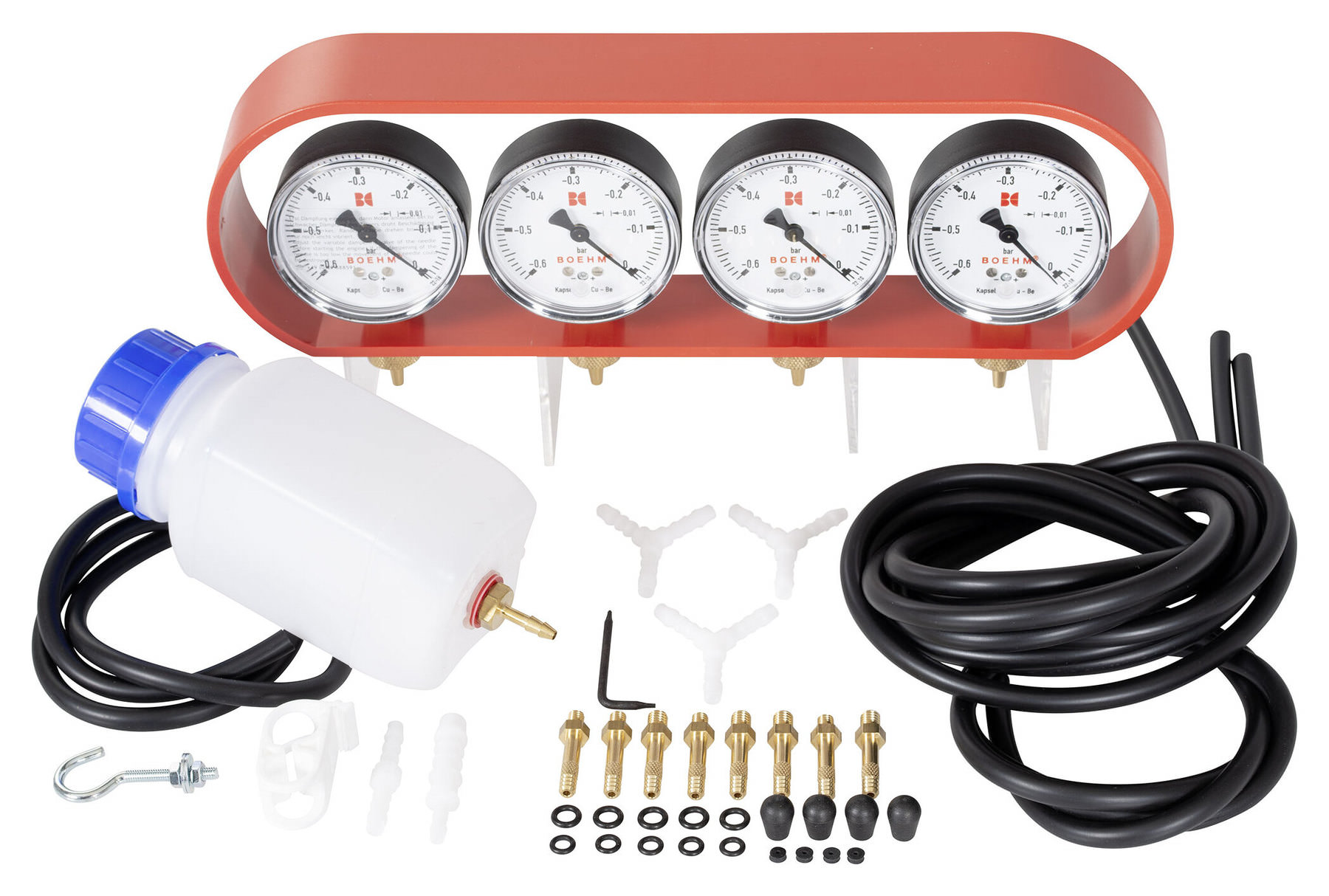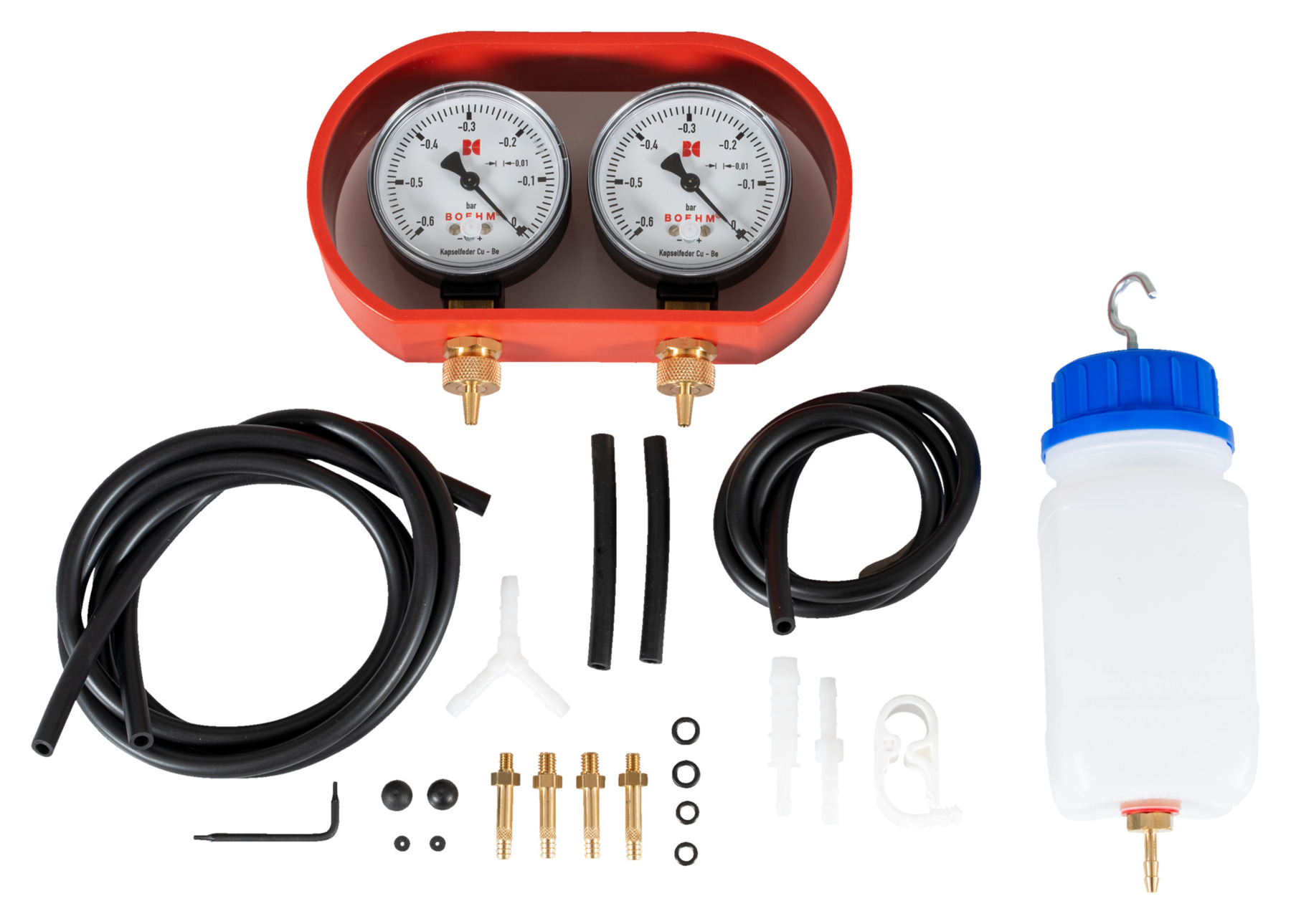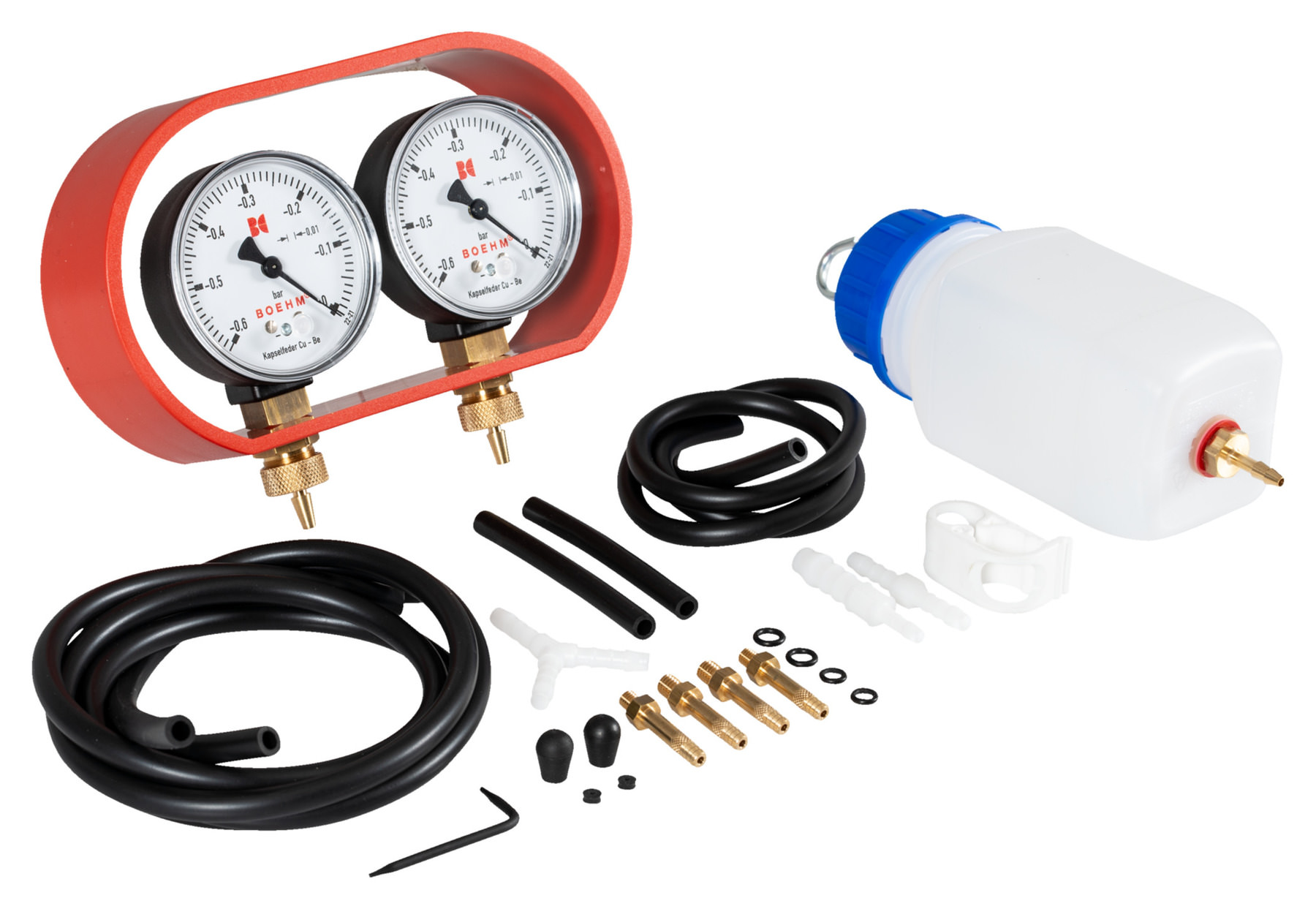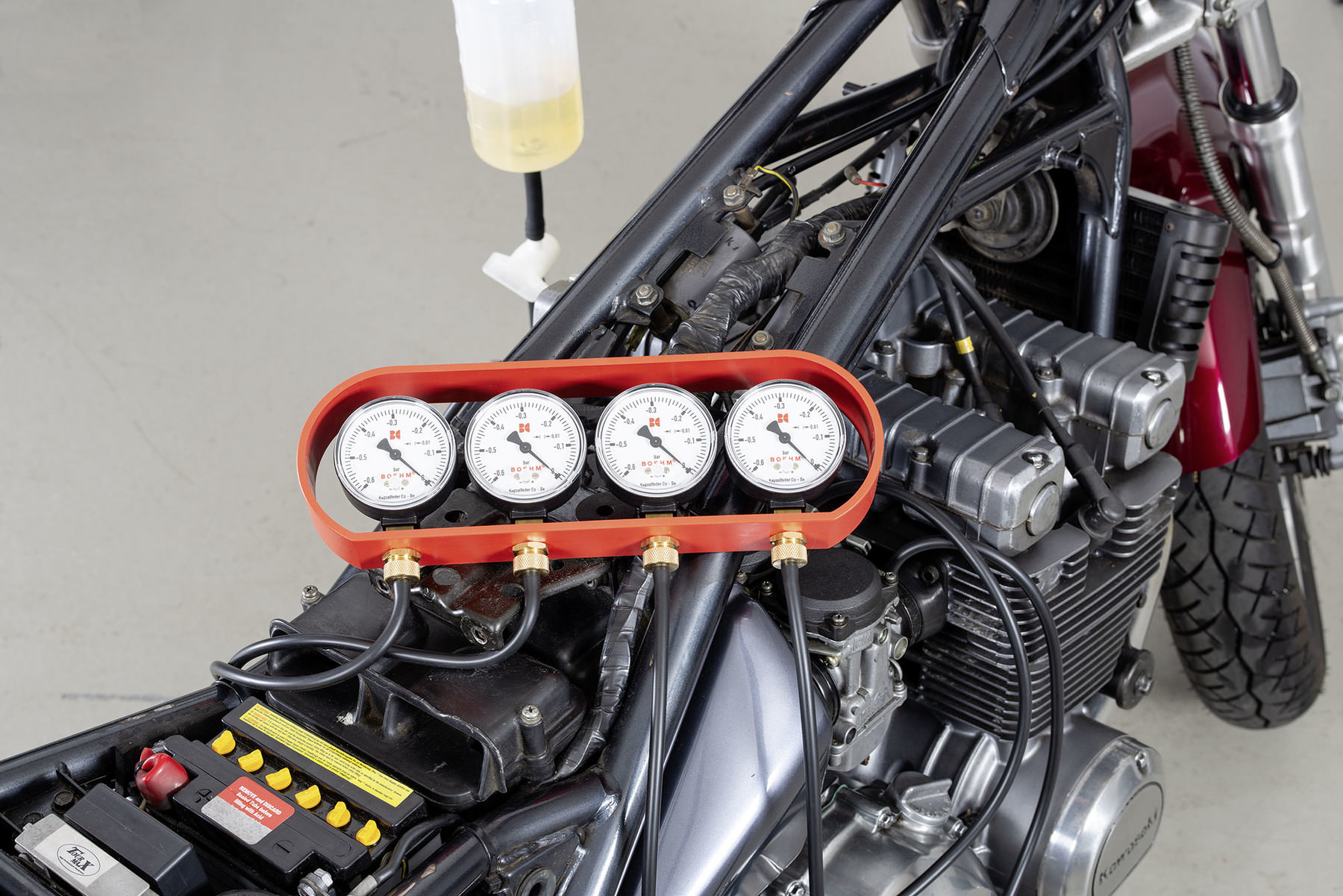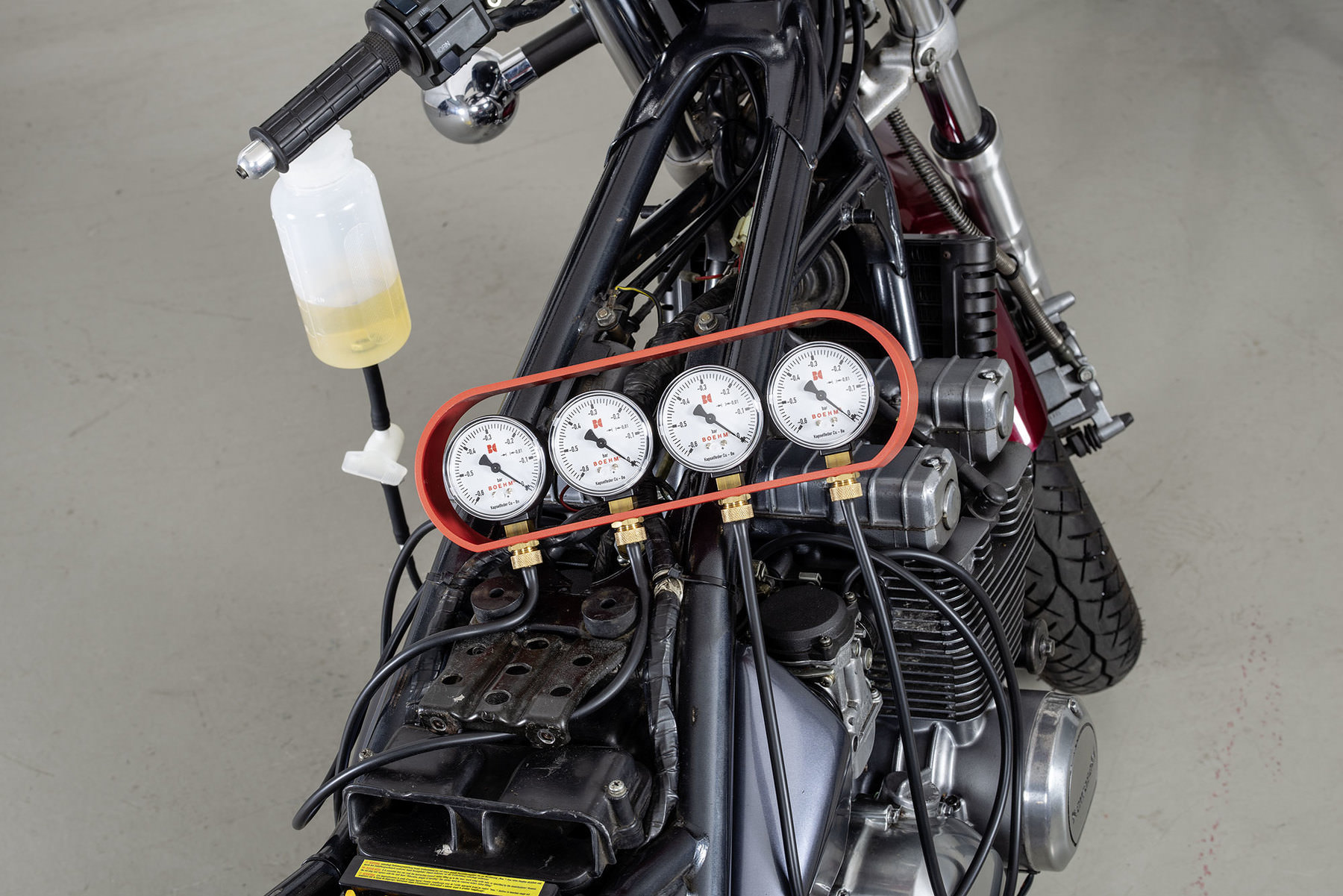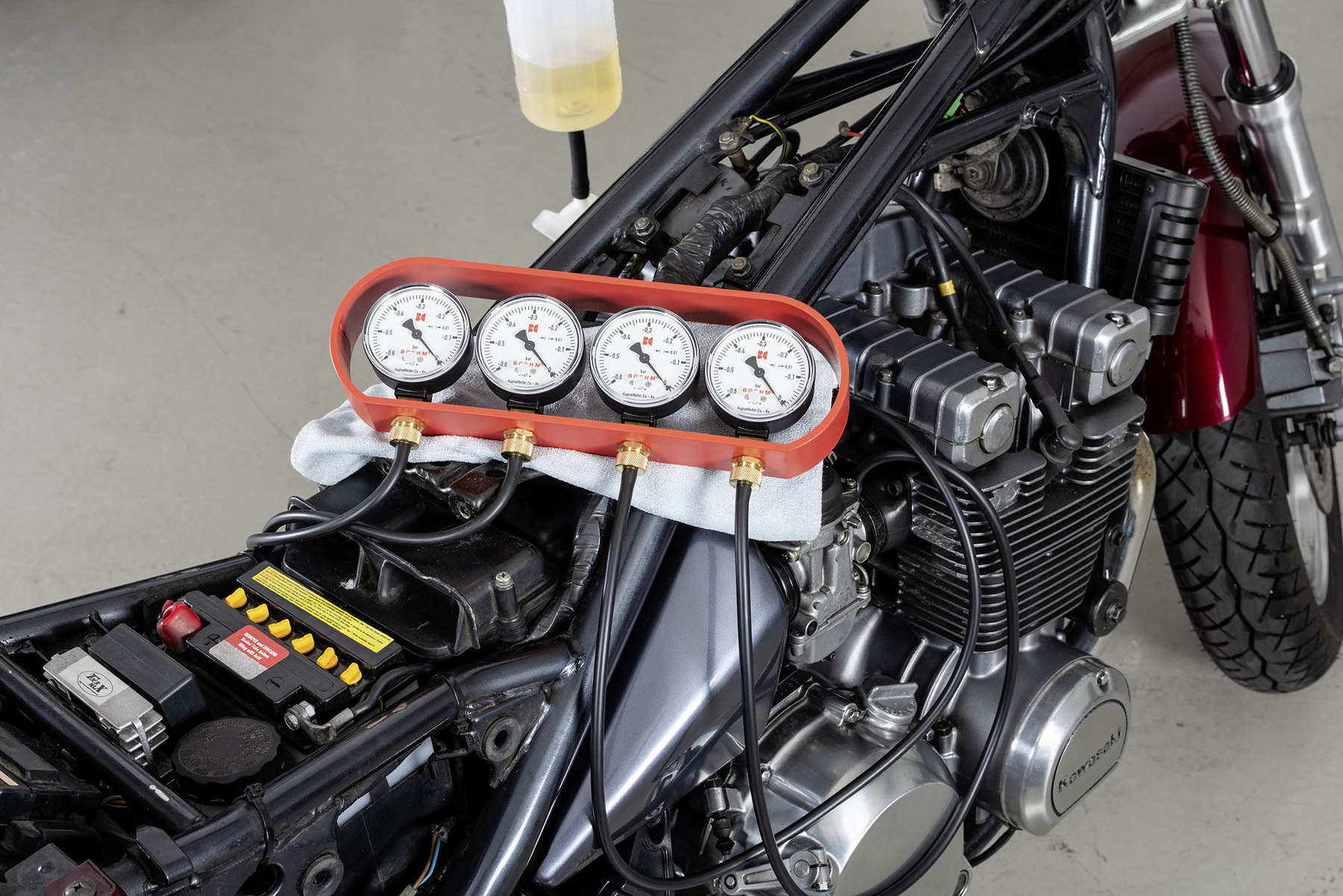 Boehm Synchroniser with capsule springs
FROM -0,6 UP TO 0 BAR
You have placed the following items in the shopping basket:
Boehm Synchroniser with capsule springs
FROM -0,6 UP TO 0 BAR
f your bike's engine is not running smoothly, if you are dissatisfied with the engine's performance, if the drive " bucks " and also if you notice an unclean transition from idle speed to wide open throttle, then it's time. Then comes the big appearance of (your) synchroniser tester. Because often enough, carburettors are badly synchronised. Synchronic testers, such as those made by BOEHM, are absolutely essential for carburettor synchronisation. These devices have been developed and manufactured by the Munich company BOEHM since 1976. And only with such an absolutely precise working device, optimal adjustments can be made and best results can be achieved. BOEHM testers meet all quality requirements down to the smallest detail. They are the reference among synchronous testers - made in Germany. So that the engine of your vehicle "runs smoothly".

BOEHM synchronous testers with capsule spring pressure gauges are more shock-resistant and smoother in their needle movement than tubular spring pressure gauges. The zero adjustment allows you to compensate for any differences between the gauges by means of a screwdriver. BOEHM synchronous testers are available with 2 or 4 gauges.
Version with 2 or 4 gauges
with zero point adjustment
Professional tool since 1976
in use in countless workshops ( automobile, motorcycle, aviation...)
Fine tuning of the tools exceeds factory specifications many times over
Protective plastic frame
Including neoprene hoses for connection
M5 and M6 adapter kit included
including fuel bottle
Made in Germany
Manufacturer details: Boehm

The Boehm synchroniser is a quality product made in Germany. The first-ever Boehm synchroniser was launched in 1976, and over 50,000 have been sold up to today
The synchroniser's extreme precision enables it to deliver reliable test results, so it's little wonder that the Boehm synchroniser is first choice for so many mechanics.
The firm's customer service constantly receives warm praise from customers, not least because even after 40 years, Boehm still suppliers spare parts for its synchronisers, and still repairs them.
Boehm is OEM to a European engine maker, and both professional workshops and private individuals value the precision of these synchronisers from Munich.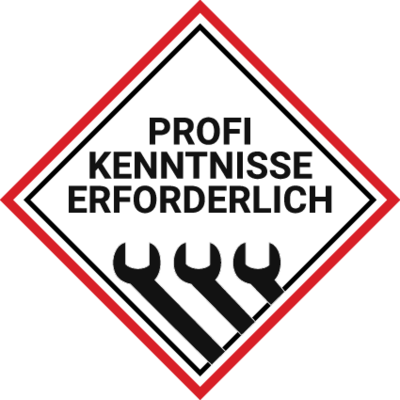 Professional technical expertise is essential to fit this article. We therefore urge you to have it installed by a motorcycle workshop!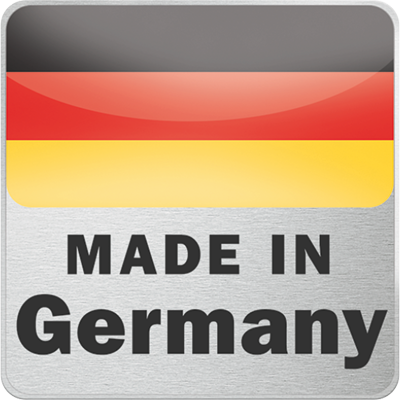 QUALITY MADE IN GERMANY!

By purchasing this item you have chosen a premium-quality product with superior German workmanship. This internationally acknowledged mark of quality means that this product is the result of efficiently coordinated development and production processes, technological expertise, continuous quality controls.
The ratings will be available to you again soon.
+400 brands
2-year right of return
Fast delivery
Worldwide shipping