JOUBERT RATCHET TIE-DOWN
Vergrößern
Joubert Ratchet Tie-Down

length: 5 metres
Joubert Ratchet Tie-Down:

High-quality lashing strap for securely tying down scooters, motorcycles, ATVs/quads, jet skis and bicycles on a trailer or other vehicle for transport
Length: 500 cm
Width: 25 mm
Lashing capacity: 175 daN (direct tension)
Lashing capacity: 350 daN (strapping)
Material: 100% polyester
Read more
Joubert Ratchet Tie-Down
length: 5 metres
Joubert Ratchet Tie-Down:

High-quality lashing strap for securely tying down scooters, motorcycles, ATVs/quads, jet skis and bicycles on a trailer or other vehicle for transport
Length: 500 cm
Width: 25 mm
Lashing capacity: 175 daN (direct tension)
Lashing capacity: 350 daN (strapping)
Material: 100% polyester
Sold individually
Note:
Lashing straps that are wider than 25 mm have to be tested according to DIN EN 12195-2. To determine the capacity, the lashing strap is loaded with more weight gradually. The weight is finally determined as lashing capacity (LC = lashing capacity) is defined. A tested and approved lashing strap can be seen on the belt sewn rectangular label.

Instructions/Guides
To view documents in pdf format, you need Adobe Acrobat Reader version 5.0 or above.
You can download this software free of charge on the Adobe website download free of charge.
Current calendar week: 47
As at:Nov 19, 2019, 8:45 PM
Products
Order no.
Availability
Price in €
Actions
JOUBERT RATCHET TIE-DOWN
L: 5 M
10001106

Available

7.991
This may also interest you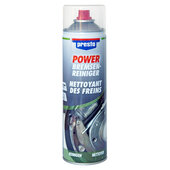 Presto
Brake Cleaner
Cleans and degreases
Extra-high spray pressure
The bestseller!

instead of €5.761
€1.991
(1 Liter = €3.981)
To the product